Where Is The Headquarters Of The Coca-Cola Company?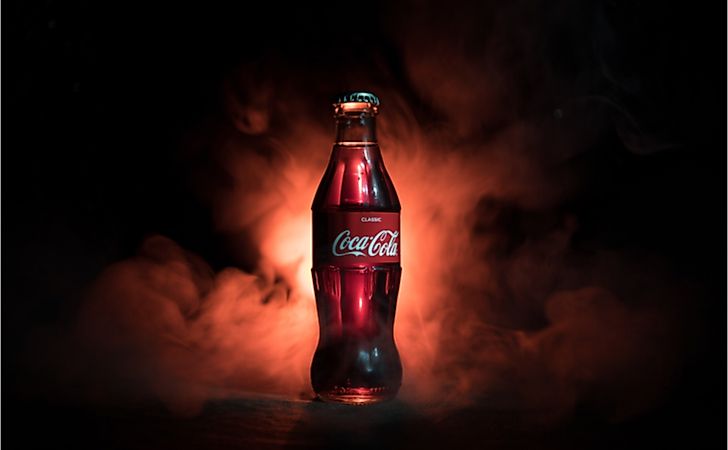 Coca-Cola is a multinational corporation that manufactures, retail, and market non-alcoholic beverages, syrups, and concentrates. The companies most popular product Coca-Cola was invented by John Stith Pemberton in 1886. Asa Griggs Candler bought the Coca-Cola brand and formula in 1889 and subsequently registered the Coca-Cola Company in 1892. The company was incorporated in Wilmington, Delaware, but has its headquarters in Atlanta, Georgia.
Coca-Cola Headquarters
Coca-Cola has its headquarters in Atlanta, Georgia. The offices are located on a campus with several buildings, including One Coca-Cola Plaza, which is the tallest. The 29-storey, 403 ft tower stands at the corner of Luckie Street and North Avenue. In 2011, a large screen was installed on the building to display Coca-Cola adverts to mark the 125th anniversary of the company.
Business Model
Coca-Cola operates a vast network of franchise companies that have created an efficient distribution system. The original company produces a concentrate from a secret formula that is sold to bottlers across the world. Coca-Cola products are found in over 200 countries. By 2005 over 1.5 billion servings of trademarked beverages were sold daily. In 2010, Coca-Cola became the first company in the United Kingdom to reach £1 billion in sales annually. However, Coca-Cola products have been linked to health problems such as diabetes. Since 2017, sales have dropped by over 11% owing to consumer preferences shifting away from artificial sweeteners and sugary drinks. Coca-Cola began trading as a public company in 1919, with an initial share price of $40 at the NYSE. As of 2018, the company held assets worth US$83.21 billion and employed more than 60,000 people across the globe.
Advertising
Coca-Cola products are similar across the world since all formulas are derived from the company's headquarters. Although bottlers work as separate entities, regional headquarters are responsible for marketing and ensuring uniformity. Coca-Cola has a prolific marketing strategy and has produced some of the most prolific adverts throughout history. The logo, brand image, and bottle design are recognized internationally.
Non-Food Products
Coca-Cola acquired Columbia Pictures in 1982 as it tried to venture into the highly profitable film industry. The studio released popular films, including The Karate Kid, Stripes, and Ghostbusters. Seven years later, Coca-Cola sold the production firm to Sony. The company also operates the World of Coca-Cola exhibitions in Las Vegas and Lake Buena Vista that feature the sampling of popular flavors, and a history museum.