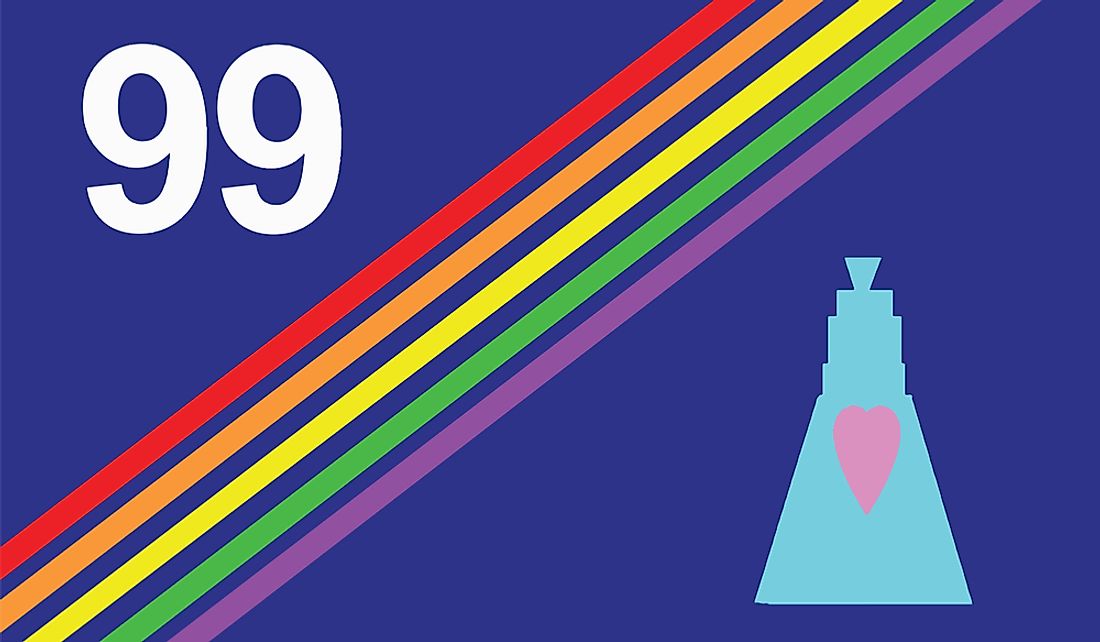 Howland Island is an unincorporated, unorganized US territory located in the central Pacific Ocean. It is an uninhabited coral island that occupies an area of about 0.6 square miles and has a coastline that is 4 miles in length. The island is shaped like a banana and is perhaps best known as the island that American pilot Amelia Earhart was looking for before her plane disappeared on July 2, 1937.
Location
The island is situated north of the equator, within the central Pacific Ocean. Howland Island is approximately 1,700 nautical miles southwest of Honolulu, and is roughly halfway between Australia and Hawaii. The island, along with Baker Island, is part of the Pheonix Islands, also referred to as the Rawaki Islands, which are a group of 8 coral atolls and of 2 submerged coral reefs.
Geography
Howland Island is officially designated as one of the United States Minor Outlying Islands. The island is 0.5 miles wide, 1.5 miles long, and occupies an area of about 0.6 square miles. It features sandy and low-lying terrain, and the highest point on the island has an elevation of 19.69 feet above sea level. Howland Island experiences an equatorial climate, with intense sunshine and little rainfall, and its temperature is moderated by steady winds from the east.
History of Howland Island
The first official sighting of Howland Island was recorded by American sailor George B. Worth in 1822. Worth, who was captain of the Oeno, a Nantucket whaling-ship, initially named it Worth Island. American whaler Daniel MacKenzie also saw the island in 1828, and named it after the owners of his ship, unaware it had already been named. It was later named Howland Island on September 9, 1842, after a lookout who saw it from the whaleship Isabella.
The US claimed the coral island, along with Baker Island, in 1857, under the Guano Islands Act of 1856. The United States also claims an Exclusive Economic Zone (EEZ) of about 200 nautical miles, as well as a 12 nautical mile territorial sea around the atoll. The island was colonized in 1935, as part of the American Equitorial Colonization Project, and placed under the control of the US Interior Department in 1936. The island was also intended to serve as a stopover point for airplanes flying across the Pacific Ocean.
Flora and Fauna
Howland Island serves as a foraging, nesting, and roosting habitat for marine wildlife, shorebirds, and seabirds. The island does not have natural freshwater resources, and the terrain includes scattered grasses, shrubs, low-growing pisonia trees, and prostrate vines. Low groves of decaying and dead kou trees were identified on the island in 1942. In 2000, a visitor accompanying a scientific voyage described the island as a flat bulldozed coral sand plain with no trees.
Time Zone
Since it is uninhabited, Howland Island does not have a specified time zone since. However, the island is situated in the nautical-time zone that is 12 hours behind Coordinated Universal Time (UTC), known as International Date Line West (IDLW). Baker Island and Howland Island are the only areas in the world in the IDLW time zone. IDLW is also referred to as Anywhere on Earth, AoE, which is a calendar designation indicating that a period has ended when the date passes everywhere in the world.