World Facts
Where Does The Prime Minister Of Bangladesh Live?
Ganabhaban is the official residence of the Prime Minister Of Bangladesh.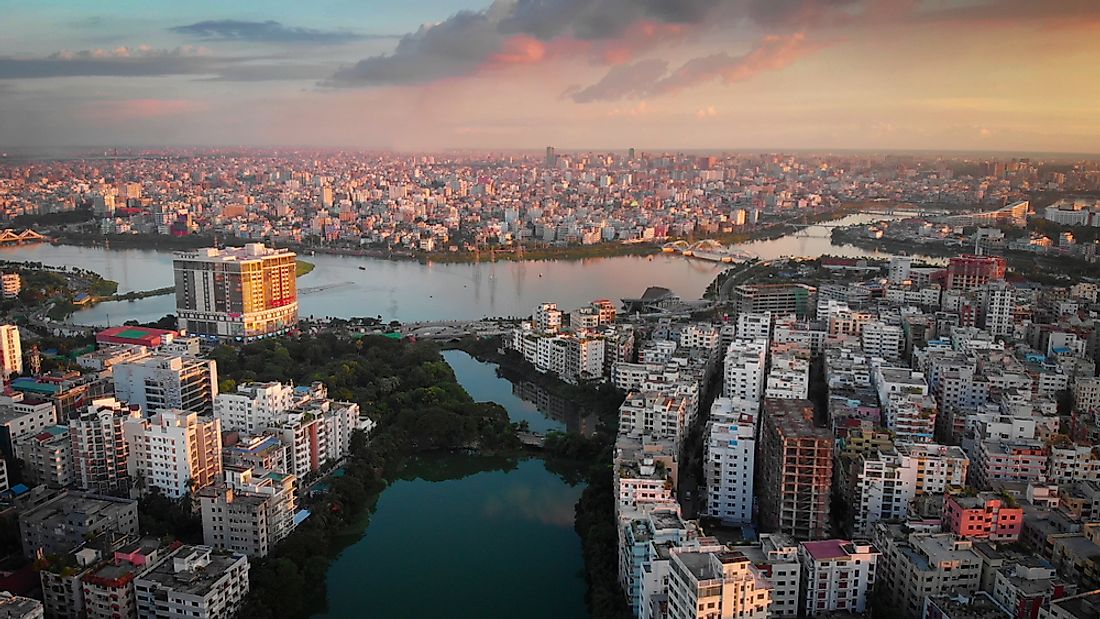 The Prime Minister of Bangladesh is the head of government while the president is the head of state. The Prime Minister and the Cabinet are answerable to parliament and the electorate. The position was non-existent between 1975–78, 1982-84, and 1990-91 as the military imposed martial law and the president and military junta took over the functions of the Prime Minister.
The president appoints the Prime Minister, and in most cases, the leader of the majority in parliament takes up the position. The nominee must have the confidence of the legislature. Upon appointment, the Prime Minister nominates ministers who are then appointed by the president. The officeholder also serves as the Minister of Defense, Energy, Cabinet Affairs, and the Chairperson of the Planning Commission.
Official Residence of the Prime Minister
The Ganabhaban serves as the official residence of the Prime Minister of Bangladesh. It is located at the northern end of the National Parliament building in the capital city, Dhaka. Soon after independence, the founding father of Bangladesh, Bangabandhu Sheikh Mujibur Rahman occupied the Presidential House along Mintu Road. Unlike in most countries, the residence of the Prime Minister of Bangladesh does not double up as his office, but instead the latter is located a few hundred meters away. The office of the Prime Minister is considered a ministry and works to support the Prime Minister and the government. During Eid Day, members of the public are allowed limited access to the premises to meet the Prime Minister and other senior government officials.
Functions
The Ganabhaban is one of the most protected facilities in the country not only because it houses the Prime Minister, but because of the country's history of coups. The residence is used to receive important foreign guests in addition to holding diplomatic and important meetings. As of 2019 Prime Minister, Sheikh Hasina occupied the home.
About the Author
Victor Kiprop is a writer from Kenya. When he's not writing he spends time watching soccer and documentaries, visiting friends, or working in the farm. 
This page was last updated on October 18, 2019.
Citations
Your MLA Citation
Your APA Citation
Your Chicago Citation
Your Harvard Citation
Remember to italicize the title of this article in your Harvard citation.