When And Where Was Nelson Mandela Born?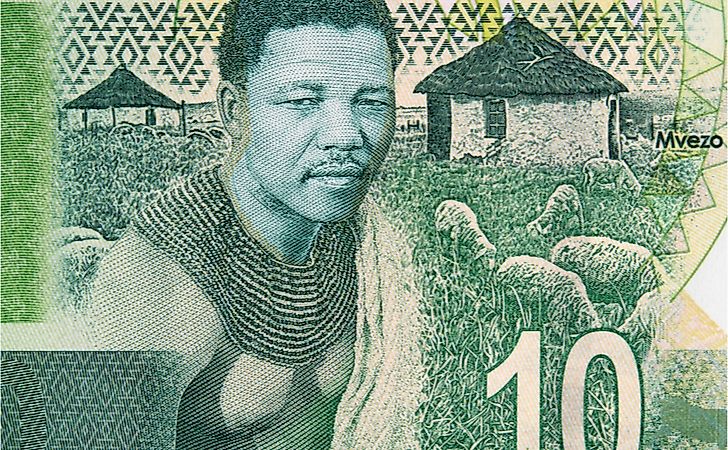 Nelson Mandela was born Nelson Rolihlahla Mandela on July 18, 1918, in Mvezo, Cape Province, South Africa. He became the president of the African National Congress in 1991 and served as South Africa's first black president from May 10, 1994, to June 16, 1999. This influential and internationally revered man was an ardent anti-apartheid activist, politician, and philanthropist who devoted his life to serving his beloved country, promoting human rights, and fighting racism. In his lifetime Mandela received a multitude of domestic and international awards, honors, and distinctions including the Nobel Peace Prize, US Presidential Medal of Freedom, Lenin Peace Prize, and Order of Canada.
Birthplace Of Nelson Mandela
A member of the Bantu ethnic group known as the Xhosa people, Nelson Mandela was born into the Thembu royal family. His birthplace, the small South African village of Mvezo, is located on the banks of the Mbhashe River (also known as the Bashee) approximately 37 miles away from the neighboring town of Mthatha in Eastern Cape Province in the King Sabata Dalindyebo Local Municipality. Comprising a land area of only 0.82 square miles, Mvezo is home to about 810 residents all of whom identify as ethnic Black Africans. The main language spoken in this part of the country is Xhosa which is one of the nation's eleven official languages. It's estimated that approximately 8.2 million people in South Africa speak Xhosa as their first language while eleven million more cite it as their second language.
Male members of Mandela's family have served in the role of tribal chief or chieftain for this region for many years. Mandela's father, Gadla Henry Mphakanyiswa Mandela, was officially appointed to this esteemed position in 1915. Later, the hereditary claim passed on to Mandela's son (by his first wife Evelyn Mase) Makgatho Mandela. Nelson Mandela himself renounced his hereditary claim on Thembu leadership in order to fight against the apartheid government. Since 2007, the clan's leadership role has been held by Mandela's grandson Mandla Mandela.
After being charged with treason by the ruling apartheid South African government Nelson Mandela was imprisoned for 27 years on Robben Island. Interestingly this historic former Dutch Cape Colony has since been given the status of both South African National Heritage Site and UNESCO World Heritage Site. Mandela was released on Feb. 11, 1990, and ten years later in 2000 the Nelson Mandela Museum, which is devoted to the life, career, and legacy of this distinguished politician and philanthropist, opened its doors in the village of Mvezo. This popular institution now operates as a nonprofit youth center as well as an open-air museum. The institution consists of three separate locations, the main portion of which is located in the Bhunga Building (which is fittingly situated on the corner of Nelson Mandela Drive and Owen Street). The facility also includes sites in Umtata and in Mandela's childhood home of Qunu. The museum features a variety of exhibits from Mandela's 95-year life including excerpts of his 1994 autobiography "Long Walk to Freedom". The Nelson Mandela Youth and Heritage Centre is also located in the nearby village of Qunu.