World Facts
What is the Southernmost Point in Canada?
The southernmost point in Canada is Middle Island, Ontario.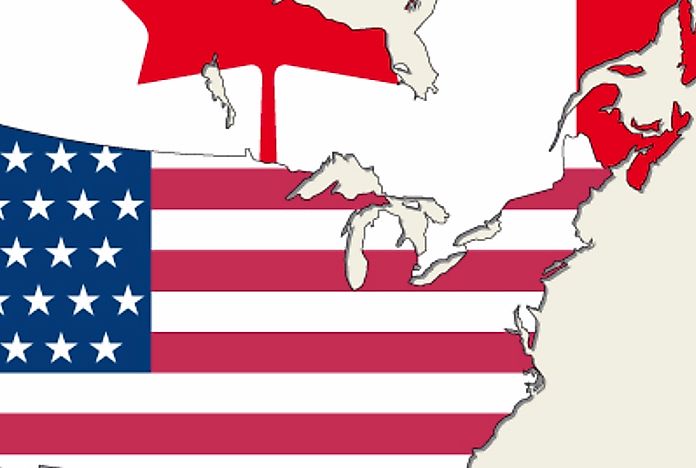 The southernmost point in Canada is Middle Island in Ontario. The island covers an area of about 46 acres. The precise coordinates of the region are 41 degrees 41 minutes north, 82 degrees 41 minutes west. The island lies in Lake Erie and is a part of Pelee national park. The southern part of this region is approximately 164 yards from the United States of America maritime border.

Conservation
The Middle Island is considered a conservation center, and therefore there are no permanent settlers. Initially, the island was the property of individual U.S citizens, but in 1999, the Canadian agency called the Nature Conservancy of Canada purchased it. On September 6, 2000, the agency donated the island to the Canadian national park system.
The Canadian Parks Agency conducted a study and decided to preserve and maintain the island. Therefore, the island was turned into the national natural landmark. Due to the Middle Island's unique ecological and historical value, Essex County listed the park in its books as an environmentally sensitive area as well as the Area of Natural and Scientific Interest.

There is plenty of flora and fauna of different and unique species, some of them including the double-crested cormorants. In 2008, the Canadian government decided to reduce the number of birds nest in the area from 4,000 to 800 because of overpopulation of the double-crested cormorant birds.
Settlements
According to the study by archeologists, it was evident (evidence dating back to 500 BC ) that the island used to be a settlement. Many claims have been made over the years concerning the island; some claiming that the Middle Island has been inhabited for more than 10,000 years. For the entire nineteenth century, the island has been used for cultivating grapes which is a primary raw material for the production of wine, the production that was common on Pelle island.

In 1872, a lighthouse was built in this region, but due to mismanagement and disuse, the tower collapsed in 1918. However, the basis of this early lighthouse is still noticeable now, and it is estimated that the beam was fifteen meters high (approximately 149 feet).

Tourism
During the alcohol prohibition time in the United States of America, the Middle Island was the terminal used to transport alcoholic drinks through the shores of Lake Erie. A gangster by the name Joe Roscoe built a seven-bedroom house on the island. The home was named the clubhouse or the center of running rum. After a while, Joe Roscoe made a casino and a hotel on the Middle Island. In the years after 1933, the 21st amendment to the US constitution was approved leading to the repeal of the Volstead Act. As a result, the island's hotel received a lot of visitors and tourists.