Ürümqi – The Capital Of The Xinjiang Uyghur Autonomous Region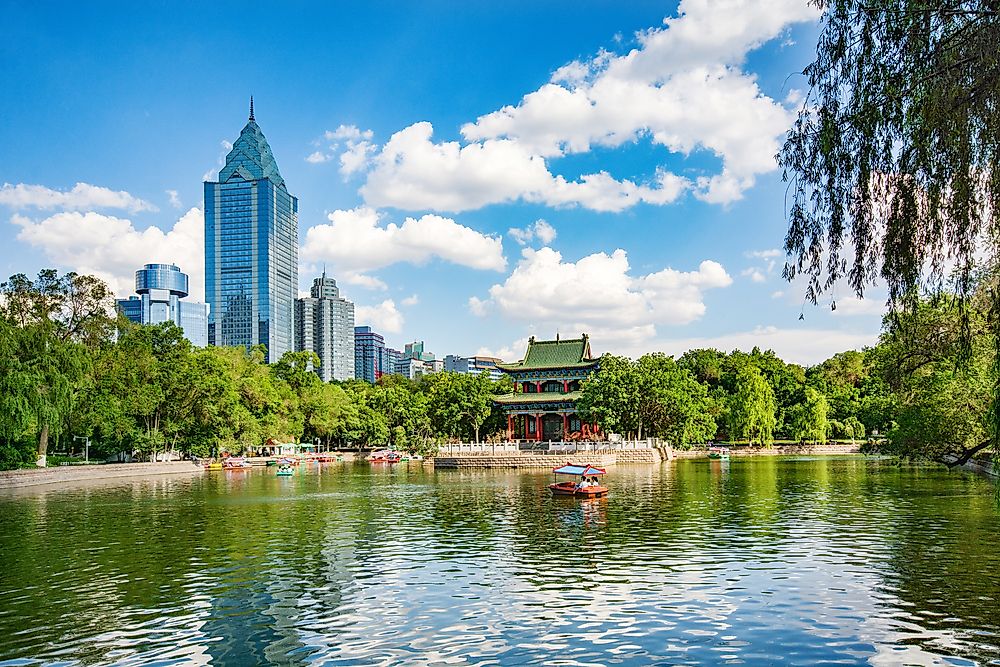 The Xinjiang Uyghur Autonomous Region of China, popularly known as Xinjiang, is an autonomous region in China. Its capital city is Ürümqi. The name "Ürümqi" means "beautiful pasture" in the Mongolian language. During the reign of the Tang dynasty, Ürümqi was a major commercial hub that was located along the Silk Road.
Ürümqi is the largest city in Central Asia by virtue of its population of about 3.5 million people. Geographically, the city is located in the most remote from any sea in the world as it is 1600 miles from the nearest coastline. Its average elevation is 2600 feet. Ürümqi was declared the "center point of Asia" in 1992.
The Climate of Ürümqi and its Source of Water
Ürümqi has a continental cold, semi-arid climate. Its annual average minimum temperature is 21.1˚F. On the other hand, the annual average maximum temperature of the city is 86.1˚F. Ürümqi receives little amounts of rain due to its location within the semi-arid area. Its annual precipitation is about 11 inches. The town experiences very cold and dry winters. The city is naturally watered by small rivers that flow from the Tian Shan Mountains such as the Urumqi River whose source is a large glacier. The large population living in Ürümqi has exerted pressure on the natural water supplies. As a result, the construction of the Irtysh-Karamay-Ürümqi canal took place in the 21st century to supplement the water supply in the city.
The Economy of Ürümqi
The GDP of Ürümqi is $40.65 billion which reflects the fact that it is quickly growing into an industrial center and regional financial center. The city's economy is mainly driven by the services (53%) and industry (45.5%) sectors. Mining and agriculture (including animal husbandry) contribute 1.5% of the economy of Ürümqi. Transport is an important part of the city's economy as it provides the adequate infrastructure required by the manufacturing industries and the workers. Ürümqi Diwopu International Airport is a major transport provider. The airport handled about 9.1 million passengers in 2010. This airport is the 18th busiest airport in China. Besides the airport, Ürümqi has one train station, four regular railway lines, and three national highways.
Tourism Sector
Tourism is among the many industries that boost the economy of Ürümqi. Some of the popular tourist destinations are the People's Square, the Heavenly Lake Scenic Area, Ürümqi City Museum, the Geographical Center of Asian Continent, and the Red Mountain. Besides, beautiful places that tourists can visit, there are also favorite local dishes that are served in Ürümqi such as mutton Kabobs, Samsa, tandoor Bread, lamian noodles, and Uyghur nut cakes.