What is the Capital Of Gansu Province?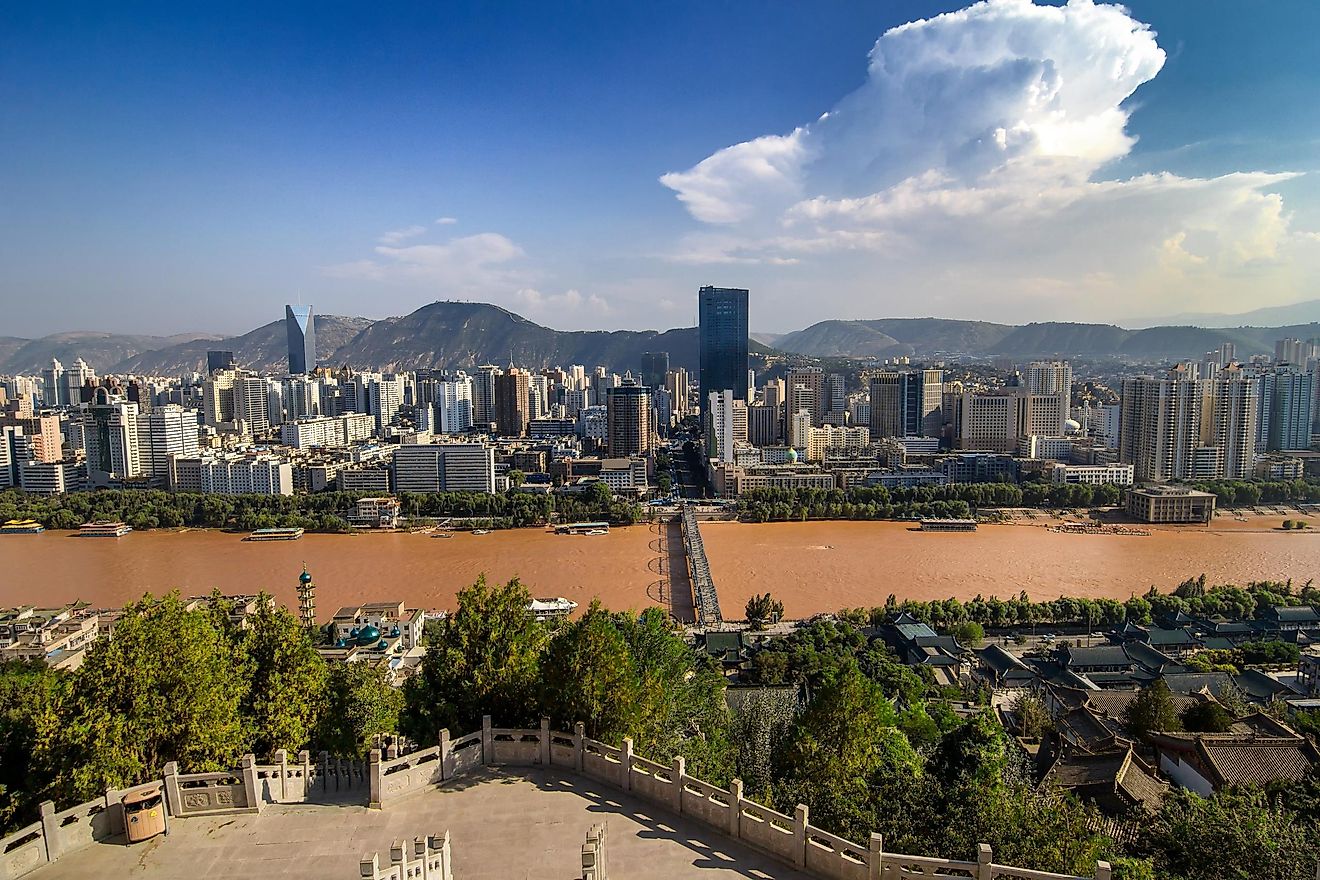 China's Gansu Province is located between the Loess and Tibetan plateaus in northwest part of the country. The province occupies an area of 453,700 km2 and has an estimated population of 26 million. The Yellow River passes through the southern part of the province.
Capital of Gansu
Lanzhou is the capital of Gansu Province. With an area of 13,300 km2, Lanzhou is the largest city in the province. Lanzhou sits at an elevation of 1,600 m above sea level, with mountains located at both the northern and southern parts of the city. The city is situated on the upper reaches of the Yellow River, the second longest river in China, which passes through Lanzhou, flowing from west to east. Lanzhou city experiences a semi-arid climate, with hot summers and winters that are cold and extremely dry.
Demographics of Lanzhou
With a population of 3,616,163, Lanzhou is Gansu's most populous city. Lanzhou is a multicultural city, as its population contains individuals from 56 different ethnic groups. However, with a total of 3.4 million, the Han people are the largest population group, while the Hui people are the biggest minority population. Lanzhou's population contains individuals from various religious groups, including Islam, Buddhism, Taoism, and Roman Catholicism.
History of Lanzhou
Like most cities in China, Lanzhou has a long history. The city was the first territory of the Western Qiang peoples, and later became ruled by the State of Qin in the 6th century BC. Over the centuries, Lanzhou witnessed the rise and fall of many empires. For a significant period of its history, the city served as an important link on the Northern Silk Road. The city was named Lanzhou in 1656, during the rule of the Qing dynasty, and later became a center of Soviet influence in the first half of the 20th century. Although Lanzhou's economy suffered during and after World War II, it has since recovered to become a significant industrial center.
Economy of Lanzhou
Prior to 1949, Lanzhou was a poverty-stricken city. However, it is now a fast-growing industrial area. For example, the city's gross domestic product (GDP) per capita grew from only US $3,681 in 2008 to US $9182.28 in 2015. The city and its surrounding area is rich in a variety of minerals such gold, coal, and nickel. Additionally, Lanzhou's location near the upper course of the Yellow River is ideal for the construction of dams along the river to generate hydroelectricity. The city also supports numerous industries including textile mills, locomotive production, a rubber industry, fertilizer plants, machinery, and petrochemicals. The International Solar Energy Center is a notable institution located in Lanzhou.