What Is The Capital Of The Altai Republic?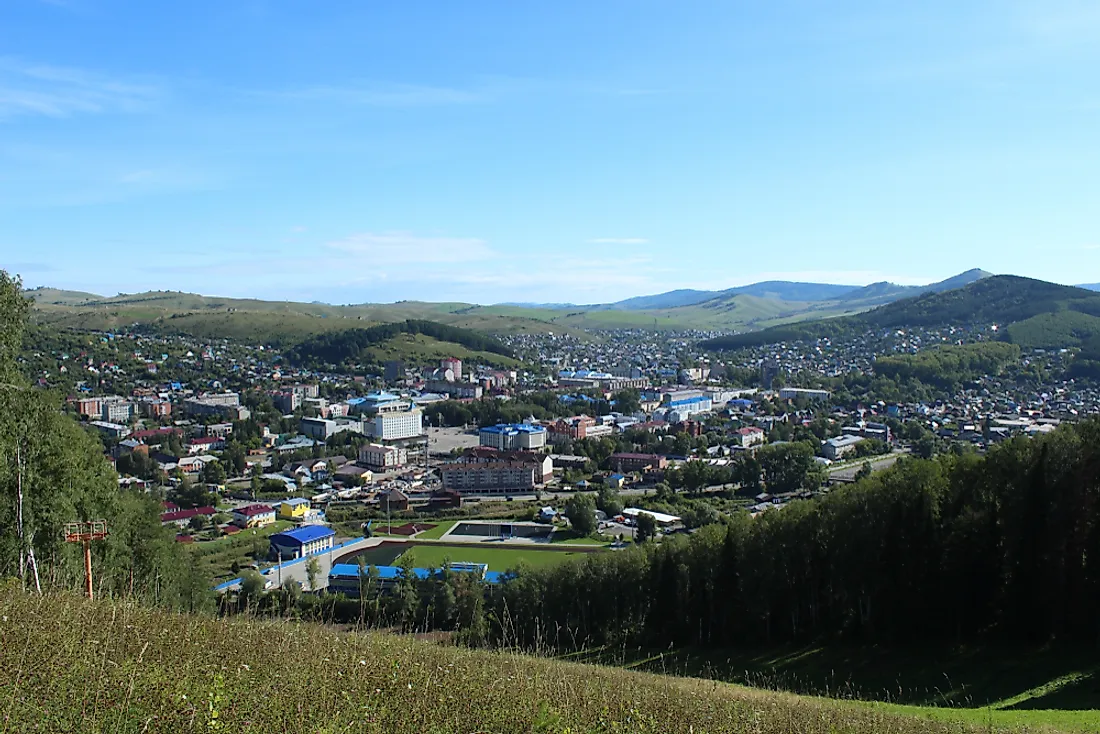 The Altai Republic is a federal subject or republic of Russia located in Western Siberia. Also part of the Siberian Federal District, the Altai Republic encompasses an area of 35,800 sq mi and has a total population of 215,000, ranking as Russia's least populous republic. The capital of the Altai Republic is Gorno-Altaysk, which was founded in 1824. The town covers an area of 36.9 sq mi, has a population of 56,933, and Viktor Oblogin serves as its current mayor. Additionally, as an administrative center, the town has the equivalent status of a district. 
Brief History
The first settlers in Gorno-Altaysk were the Teleuts people. However, the town was officially established when Russian migrants from Biysk settled the area in 1824. Initially, named Ulala, the town became the first administrative center of the Oirot Autonomous Oblast (now the Gorno-Altai Autonomous Oblast), which was established in 1922 following the Russian Civil War. The town's name has since changed twice, from Ulala to Oyrot-Tura in 1932, and later to Gorno-Altaysk in 1948.
Transport Services
Gorno-Altaysk is served by Gorno-Altaysk Airport, which is located 5.592 miles west of the town. The airport can only accomodate small aircraft, but offers flights to and from Novosibirsk, Moscow, and Krasnoyarsk. Highway M52 is an important road network for residents of Gorno-Altaysk, covering a distance of approximately 592 miles, and connecting the town to the Mongolian border in the south, and Novosibirsk in the north, which is Russia's third largest city.
Tourism Industry
Gorno-Altaysk contains more than 30 hotels and various other companies involved in the tourism sector. Popular tourist destinations include the National Museum of the Republic of Altai, Tugaya Mountain, Belukha Mountain, Victory Park Memorial Complex, Art-Salon called Enchi, the paintings of Choros-Gurkin, the Church of the Transfiguration, and the National Drama Theater of Gorno-Altaysk. The city also home to more than 5,000 young students. The primary modes of transportation within Gorno-Altaysk are marshrutkas and buses.