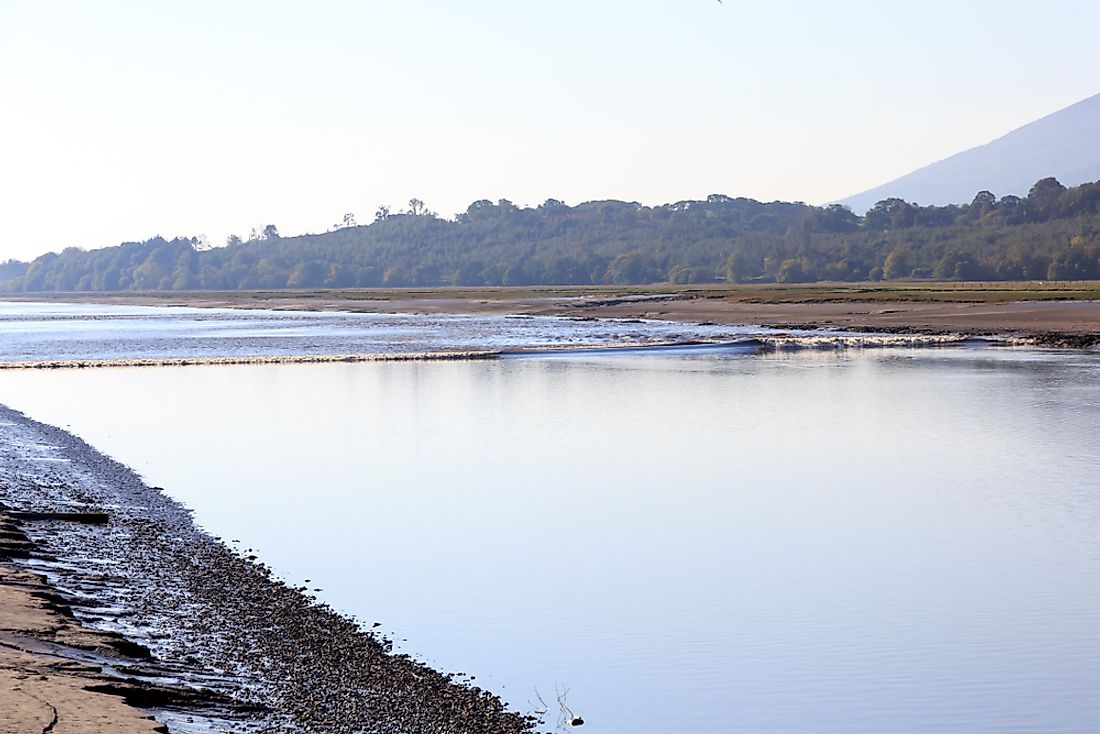 A tidal bore is a natural tidal phenomenon in which the edge of an incoming tide travels up a river by forming a wave that moves in the opposite direction of the river's flow. Sometimes simply known as bores, tidal bores are not a frequent occurrence, having been documented in only a few regions of the world. The formation of tidal bores requires certain conditions, such as a tidal range greater than 6 feet, and the tide must be funneled into a narrow and shallow river or lake.
What Happens During a Tidal Bore?
A tidal bore can occur in two forms, either as a single breaking wave or as a smooth wavefront accompanied by smaller, lower velocity secondary waves, called whelps. However, in both cases, the process is intense and usually accompanied by turbulent forces and rumbling noises. The mixing of turbulent forces caused by a tidal bore extends across considerable distances. A mighty roar results from the tidal bore, which is the result of a combination of forces and activities including turbulence in the whelps, as well as impacts on other obstacles on the riverfront. The roar is accompanied by a rumble, which is characterized by lower frequencies due to air bubbles entrapped in the circular movement of water. These bubbles are acoustically active, and the rumble produced effectively travels longer distances.
Rivers and Lakes with Tidal Bores
Rivers with tidal bores can be found in all continents of the world. In Asia, these rivers include the Ganges, Indus, Qiantang, and Kampar. Tidal bores have also been observed in Australia's Daly and Styx rivers and Ireland's River Shannon. Numerous rivers in the United Kingdom have experienced tidal bores including the River Dee, River Mersey, Welland River, River Parrett, River Eden, River Esk, and River Nith. In France, tidal bores are known as, "un mascaret" and occur in rivers such as the Vire and Sienne. North American rivers with tidal bores include the Savanna and Colorado.
Effects of Tidal Bores
Tidal bores are considered to be dangerous. Fatal incidents are recorded each year in several parts of the world, largely affecting surfing enthusiasts who take dangerous risks with tidal bores. Mexico's portion of the Colorado River, the River Seine in France, and Canada's Petitcodiac River are examples of rivers in which tidal bores continue to claim lives despite the addition of warning signs along the river banks. Tidal bores also interfere with navigation routes and shipping activities in the same water bodies. However, tidal bores can also provide rich breeding and spawning ground for fish because tidal bores induce aeration, which also supports several species of shrimp. Estuaries affected by tidal bores are also feeding zones for a wide variety of wildlife.