What Are The Biggest Industries In Washington?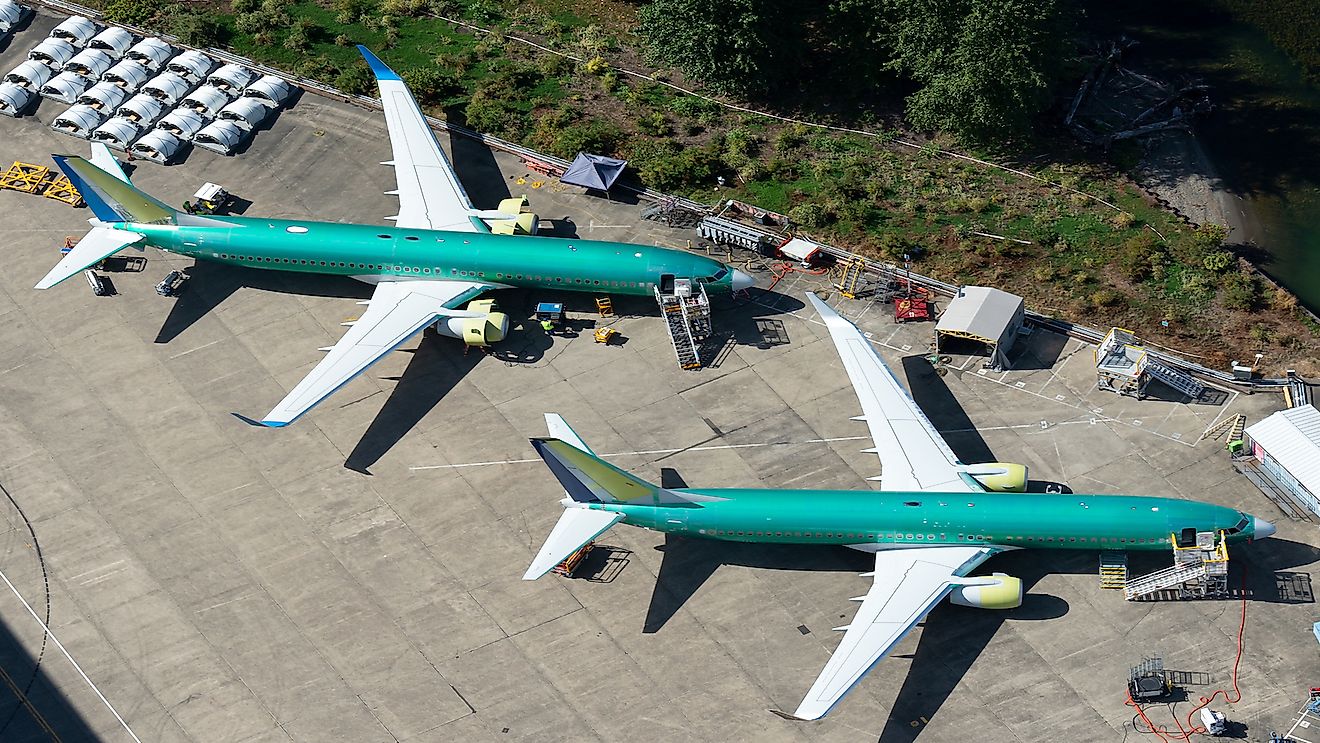 Washington State is one of the wealthiest states in the US. The state is located in the Pacific Northwest. It is iconic globally, due to its increase in growth and contribution to the US economy. Thanks to the major industries in Washington which bring in income. The annual economic output is estimated to be $500 million. Washington competes with states such as Oregon, Colorado and California which rank top 10 as per the economy of the nation.
The biggest industries in Washington are:
Food And Agriculture
Washington is the largest producer of red raspberries in the US. The state is also top in the farming of other fruits such an as seed peas, apples and grapes. There are more than thirty thousand farms in Washington, with an estimate of one hundred and sixty thousand workers. The farms grow a variety of three hundred crops. These include corn, wheat, and potatoes. The state is ranked top in the production of hay, hops, mint, Kentucky bluegrass, and barley. Nursery and greenhouse products are also part of the crops that Washington produces. 
Washington is among top ten milk producers in the United States. It has approximately 480 dairy farms. 74% of the counties in Washington have dairy farms. The dairy products from livestock include cow milk, which caters for77% of Washington residents, cheese, cream, and butter. The state gets revenue of up to $5.2 billion from dairy farming.
The proximity of Washington to a shoreline makes seafood processing an important part of its food industry. Reports show that Washington's economy is greatly contributed by the agricultural industry, with an income of $9.5 billion. 
Aerospace And Construction  
Seattle has the largest aerospace firm, Boeing. There are many other aerospace companies such as Airbus, Blue Origin, and Embraer based in Washington DC. An estimate of jobs in the Boeing company over the past three years has been ranging from eighty-four thousand annually, both direct and indirect. This excludes one hundred and sixty-five employees worldwide. The gross business income from the aerospace industry is reported to be up to $66 billion dollars, whereas its business revenues range from $30 to $54 billion dollars. The aerospace industry correlates with other industries such as airline companies, machine dealers and training organizations to add up on jobs and income in general. 
Washington has been ranked top in the design and construction of offices. The construction workers are also involved in the delivery of new office projects. The state is also largely involved in the construction of cranes. There are many companies under construction in the state. The GDP for the construction industry is 3.6%.  
Information And Communication Technology 
Software development has been on the rise in Washington. The state has a majority of the leading software firms, which have been developed since the 1980s. Technology has been an expansive industry, with a lot of networks and innovation involving software. For a rapidly growing world relying on technology, Seattle serves as a model with an adaptation of cloud-based computing. The headquarters of over five hundred companies are based in Washington including Facebook and Google with up to two thousand employees each. The largest of them all is Amazon, with forty thousand employees in only Washington. 
Reports show that the technology sector in Washington brings in a revenue of $37 billion. There is a huge boost to job creation. An estimate shows more than 230,000 people from Washington work in the technology industries. There are more than 430 gaming industries in Seattle. Video-gaming is a multibillion-dollar business. Companies like Microsoft and Amazon are embracing them. The wide technology industry deals also with matters of e-commerce and fashion retail.  
Forestry  
Washington state is the third-largest producer of timber and biofuel, competing with Oregon, Georgia and California states. The state has vast acres of land dedicated to forestry. The estimate ranges up to 21 million acres, most of which are "timberland". Ownership of the forests includes private, public and national. Their demand is on the rise because of their wide use in real estate development and housing. Other uses include serving as a wildlife habitat, biomass for energy and ensuring water availability. 60, 000 miles of streams propagate through some parts of forestland.  
Washington produces timber that serves not only North America but also the international market. Industries that depend on forestry include pulp and paper, veneer and plywood, sawmills, and log production. Technological advancements in the lumber milling sector have led to an increase in the number of lumber products. Reports show that 76% of Washington timber comes from private land ownership, indicating that a lot of investments are geared towards forestry. 
The forestry industry in Washington employs more than 42, 000 workers. The tax revenues from wood products total up to $53 million.  
Trade 
Trade is one of the biggest industries in Washington, with many employment opportunities. 333,000 jobs in Washington are for trade workers. Statistics show that one out of five jobs in Washington is tied to international trade. With the state's exports, the GDP shoots to 13.8%. The multibillion-dollar exports include electronics, machinery, petroleum and foodstuff. Exports from agricultural products range from wheat, fruits and processed vegetables. There are licenses given to allow trade-ins for the motor industry for example in dealings of motor vehicles, snowmobiles, boats and trailers. 
Over the years retail trade has had a varying GDP contribution of 7%. Exports bring in a total of $99 billion inclusive of goods and services. The trade industry keeps on growing, creating people globally more than one million jobs. 20% of jobs in Washington are from trade industries. More than 12,000 companies have established businesses in Washington. Also, Washington favors trade links because of its geographical location. It is bordered by Oregon, Canada, and Pacific Ocean which gives international trade access to Asia and Europe continents.