The Biggest Industries In Kentucky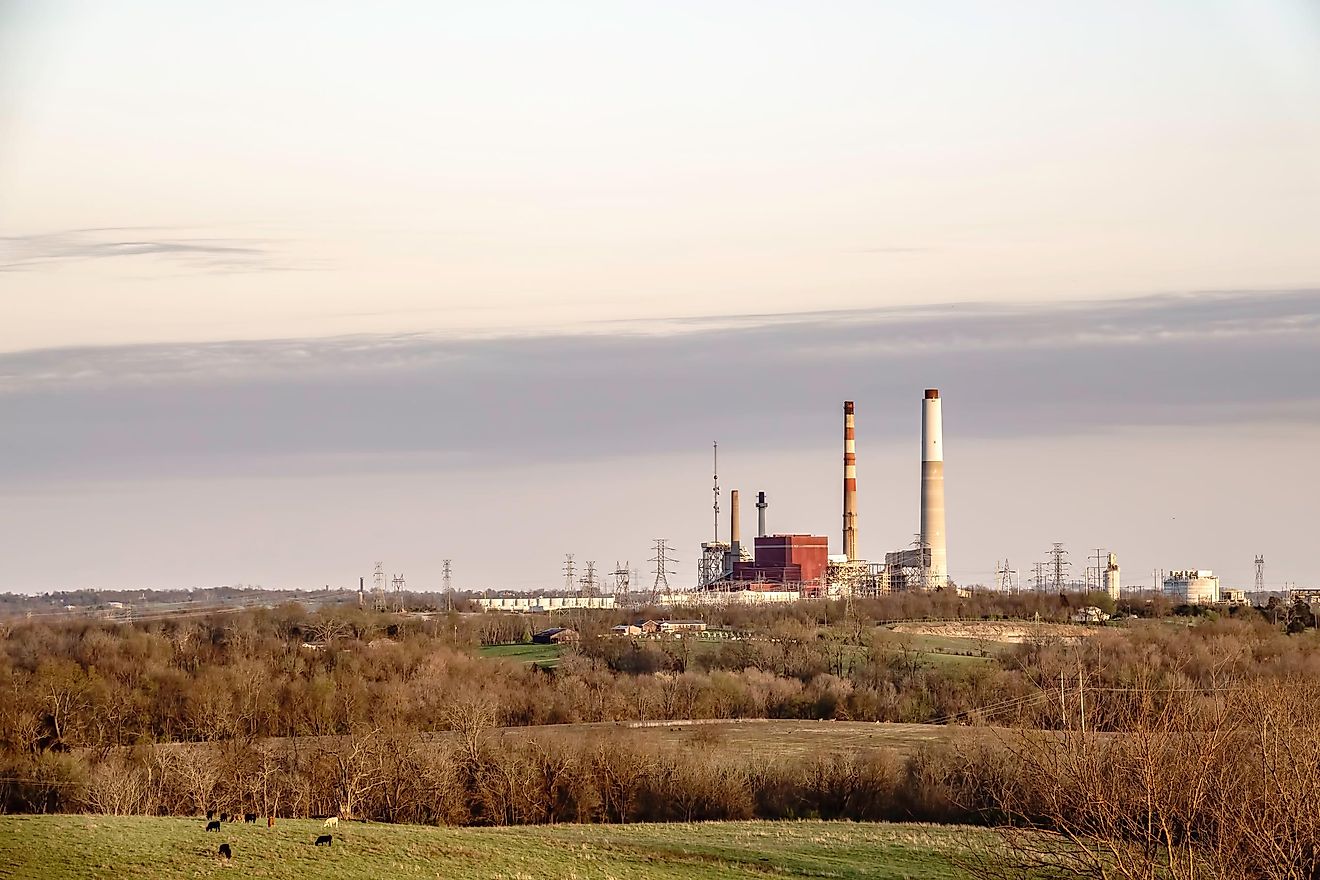 Kentucky's annual GDP is $212 billion.
Manufacturing is the biggest industry in Kentucky, accounting for a fifth of the state's GDP.
Coal mining is a major source of income in Kentucky, but controversy over coal's negative environmental impact could change this.
Kentucky's GDP was $212 billion in 2018, a growth of 1.4% over the previous year. The state accounts for around 1% of the total GDP of the United States. Kentucky's industries are very diverse; whereas other states might have one or two main industries supporting their GDP, Kentucky relies on small contributions from a larger number of various industries. However, there are a few industries that stand out as key sources of income for the state.
The 4 Biggest Industries In Kentucky
Manufacturing
Manufacturing is Kentucky's leading industry in several aspects. 18% of Kentucky's GDP comes from the manufacturing industry, which has nearly doubled since 2009. Manufacturing is also one of the main sources of employment for Kentucky residents, giving jobs to 274,000 people – or 14.3% of the population.
Wages in manufacturing are fairly good; Kentucky employees in this sector make an average of $44,000 per year, a 10% pay bump over the rest of the state. However, nearly three times as many men as women are employed in these positions.
Agriculture
Kentucky is known for its horses and rolling green pastures; the world's eyes turn to the state each year for the annual Kentucky Derby. Horses, cattle, and other livestock make up two thirds of Kentucky's agriculture, a major contributor to the state's GDP. Kentucky also produces large quantities of tobacco, soybeans, and corn.
However, Kentucky's farming industry has taken a major hit in the past several decades. More than two third of the state's farms have shut down since the 1950s, while the average farm size has doubled. This is a result of large companies buying and consolidating what were once smaller family-owned farms. Between 2007 and 2012, Kentucky lost more farming land than any other state to residential and commercial development.
Coal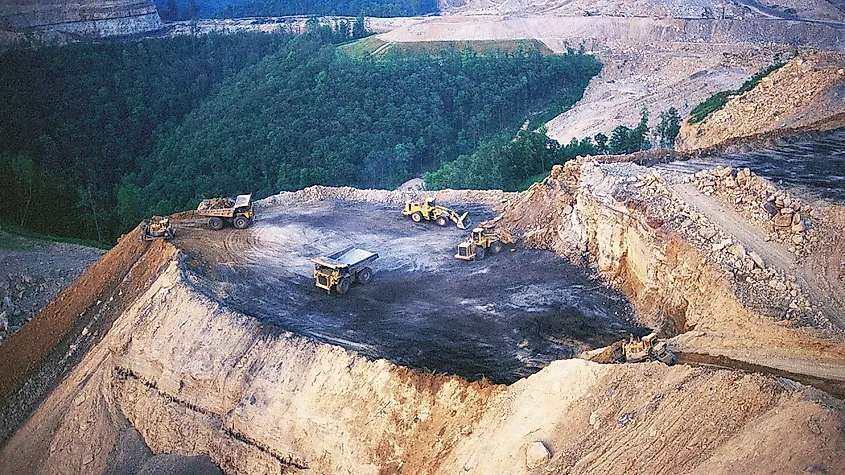 Coal mining has historically been a major economic source in Kentucky, and remains so to this day. Kentucky is the third largest producer of coal in the United States, and coal powers around a third of the state's electricity.
It's worth noting that recent negative attention around the environmental impact of the coal industry poses a threat to this key source of income for Kentucky. The Environmental Protection Agency is currently attempting to reform the industry. It remains to be seen whether this will affect Kentucky's GDP.
Logistics
UPS and Amazon are among the logistics companies with a major presence in Kentucky. The state's position in the mid-Atlantic United States helps make it a hub for the shipment of goods. Overall growth of ecommerce in the U.S. could lead to more jobs and income for Kentucky as this industry continues to flourish. In fact, Americans spent over $600 billion on ecommerce in 2019, an increase of 15% from the previous year.
Kentucky's GDP Per Capita
The GDP per capita in Kentucky is just $39,000, more than 20% below the national average of $51,000. The state has suffered in the past decade with unemployment rates reaching as high as 11%. However, it's now down to just 4%.