What Airplane Food Looks Like On Different Airlines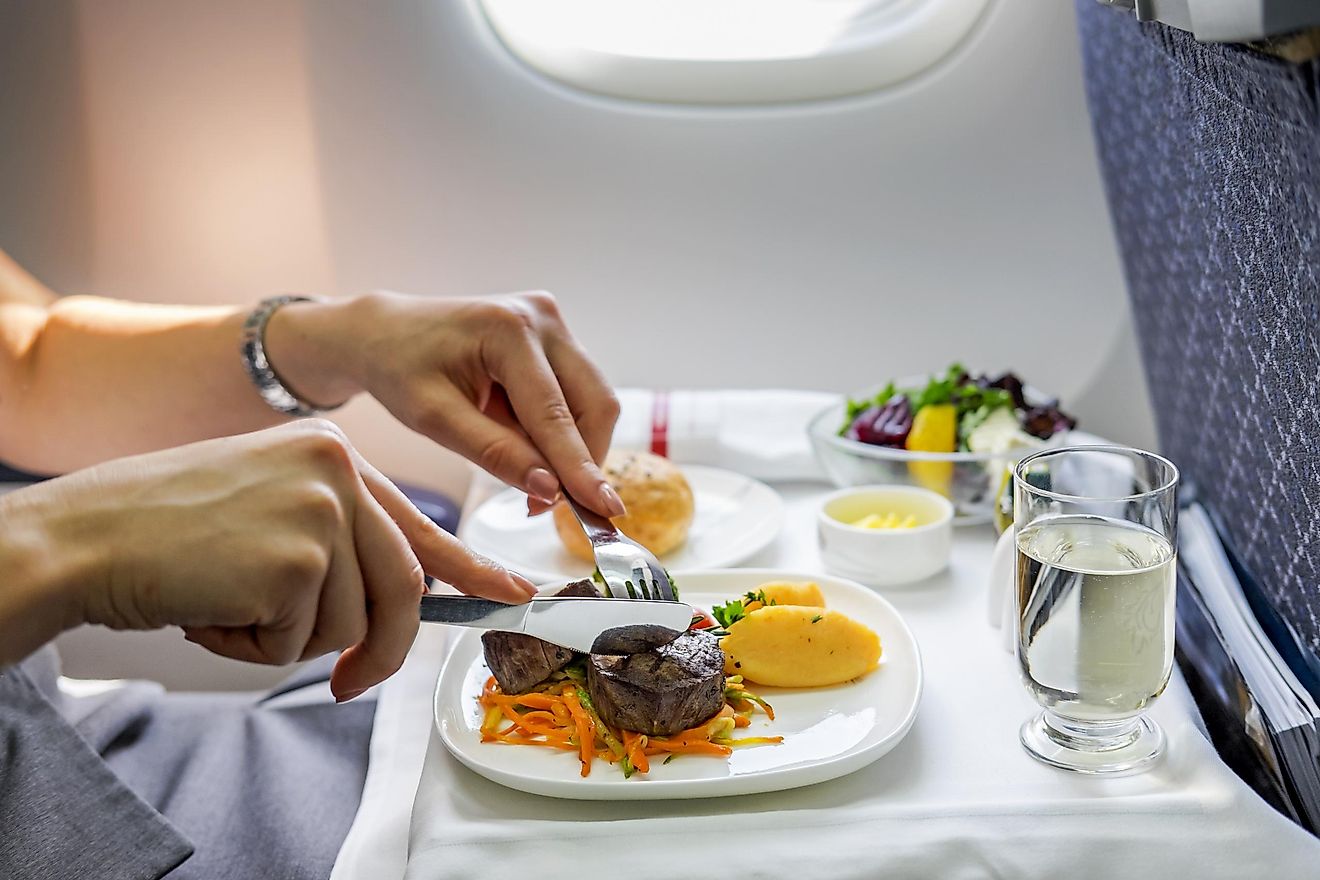 In 2019, some airlines made major improvements to their in-flight dining options, while others downgraded service.
Al Nippon Airways (ANA) has one of the highest-rated meal services of any airline, according to Skytrax.
Most airlines allow passengers with special dietary requirements to pre-book separate meals at no additional cost.
When you think of fine dining, airline food is typically one of the last things that come to mind. The tin-wrapped trays served in the sky tend to be mediocre at best – when they're not entirely unpalatable. But if one thing is clear, it's that each airline scores very differently in the catering department. Let's take a look at what you can expect to be served the next time you fly.
5. Al Nippon Airways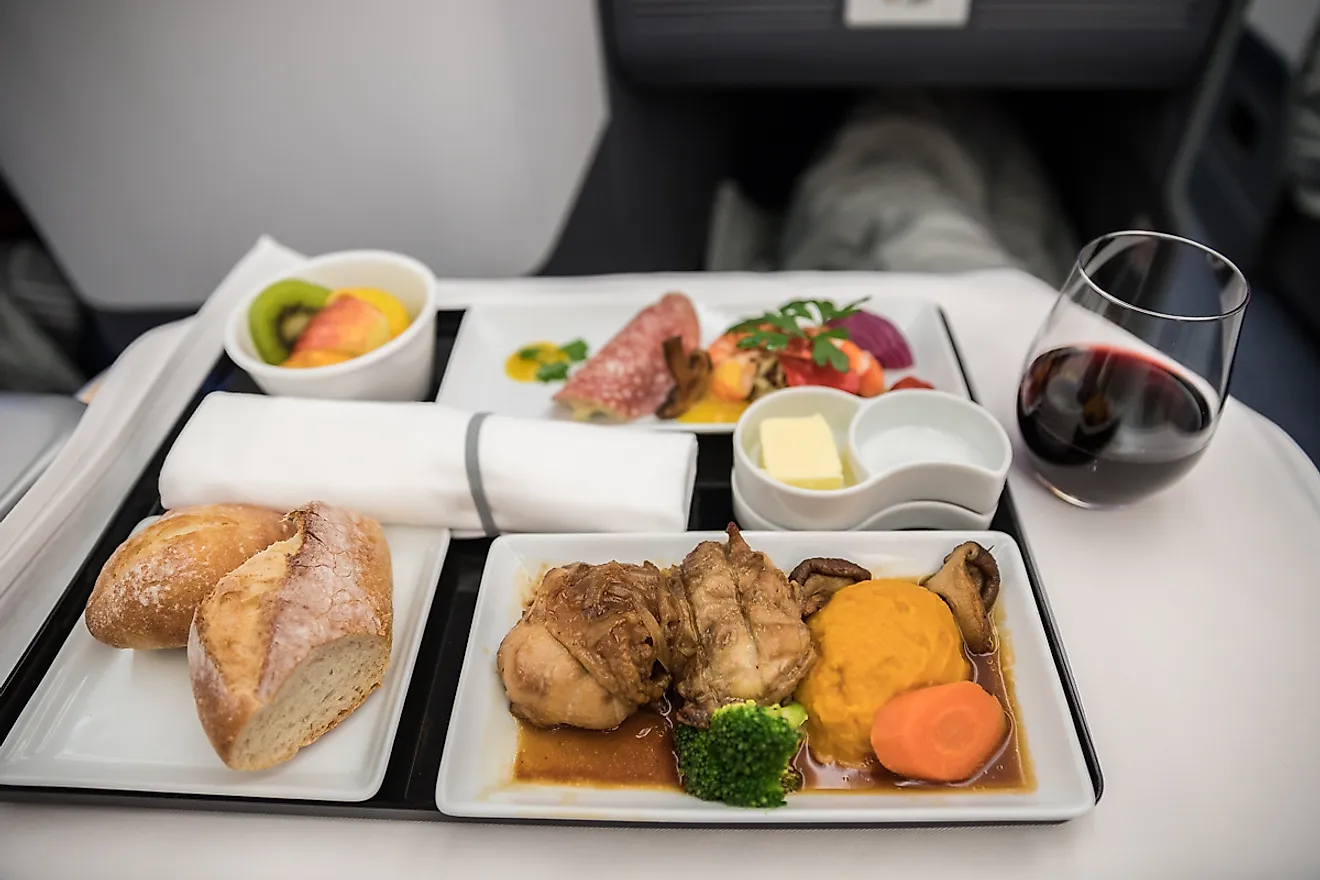 Al Nippon Airways, or ANA, is one of the top-rated airlines in the world by Skytrax, and customers rank their food among the best in the sky. Economy dining menus rotate every 15 days and include tantalizing options like grilled whitefish and pork cutlets. If you're flying out of Japan, where the airline is based, you can upgrade to an Exclusive Dining meal for less than $25. These three-course gourmet meals give you a choice between Western and Japanese dishes, with desserts provided by Pierre Hermé Paris.
If you need to request a special dietary meal while flying ANA, however, it might be a good idea to pack extra snacks. The airline made headlines in 2017 after serving a man with Celiac disease a single banana for his requested gluten-free meal on a nine-hour flight.
4. United Airlines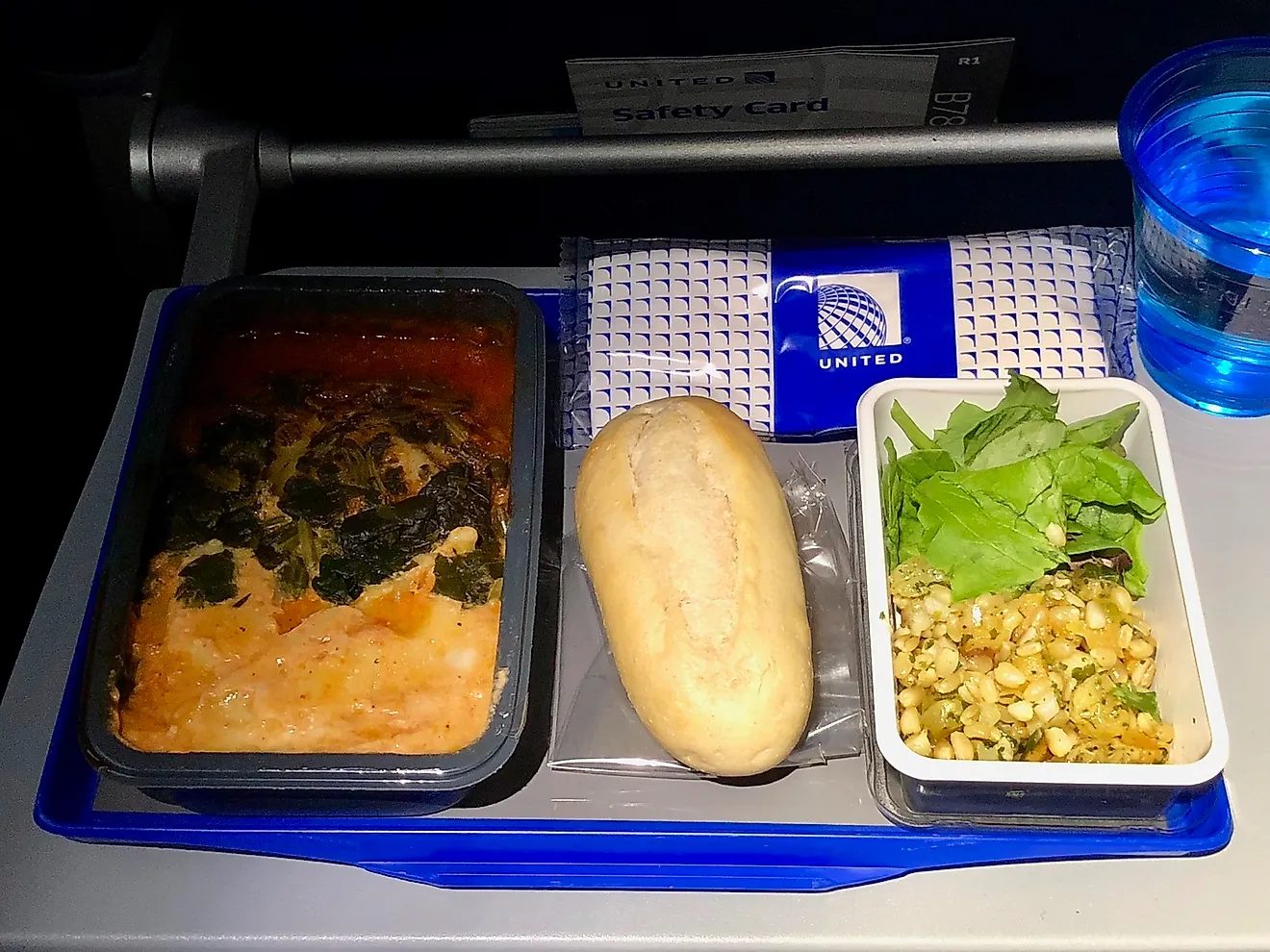 United Airlines only offers complimentary meal service on international flights outside of North America. If you're flying within the continent, you'll have to purchase snacks from the airline's Bistro On Board menu. While these items look tasty enough on the United website, a Nerdwallet review tells a different story. The barbecue chicken sandwich, for example, was found to contain barely any chicken and one solitary dill pickle slice. Quite underwhelming for a $10 sandwich.
3. British Airways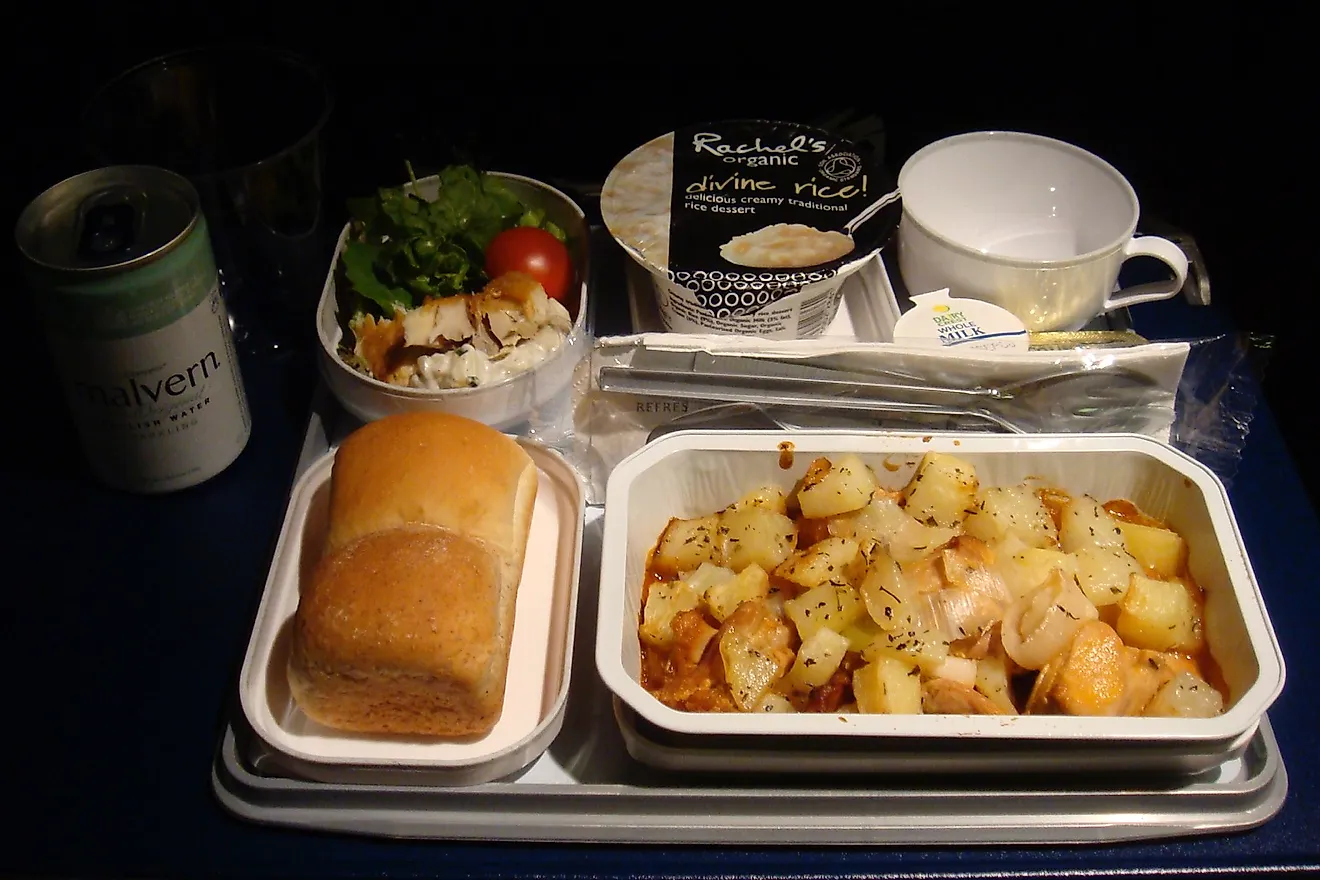 Brits may have a longstanding reputation for making terrible food, but the in-flight meals served on British Airways are at least average. Long-haul flights include a complimentary four-course meal and light snack, with upgrades to a chef-prepared gourmet meal available for as little as $20. Passengers on shorter flights can purchase food from a reasonably priced menu curated by Marks & Spencer.
2. Lufthansa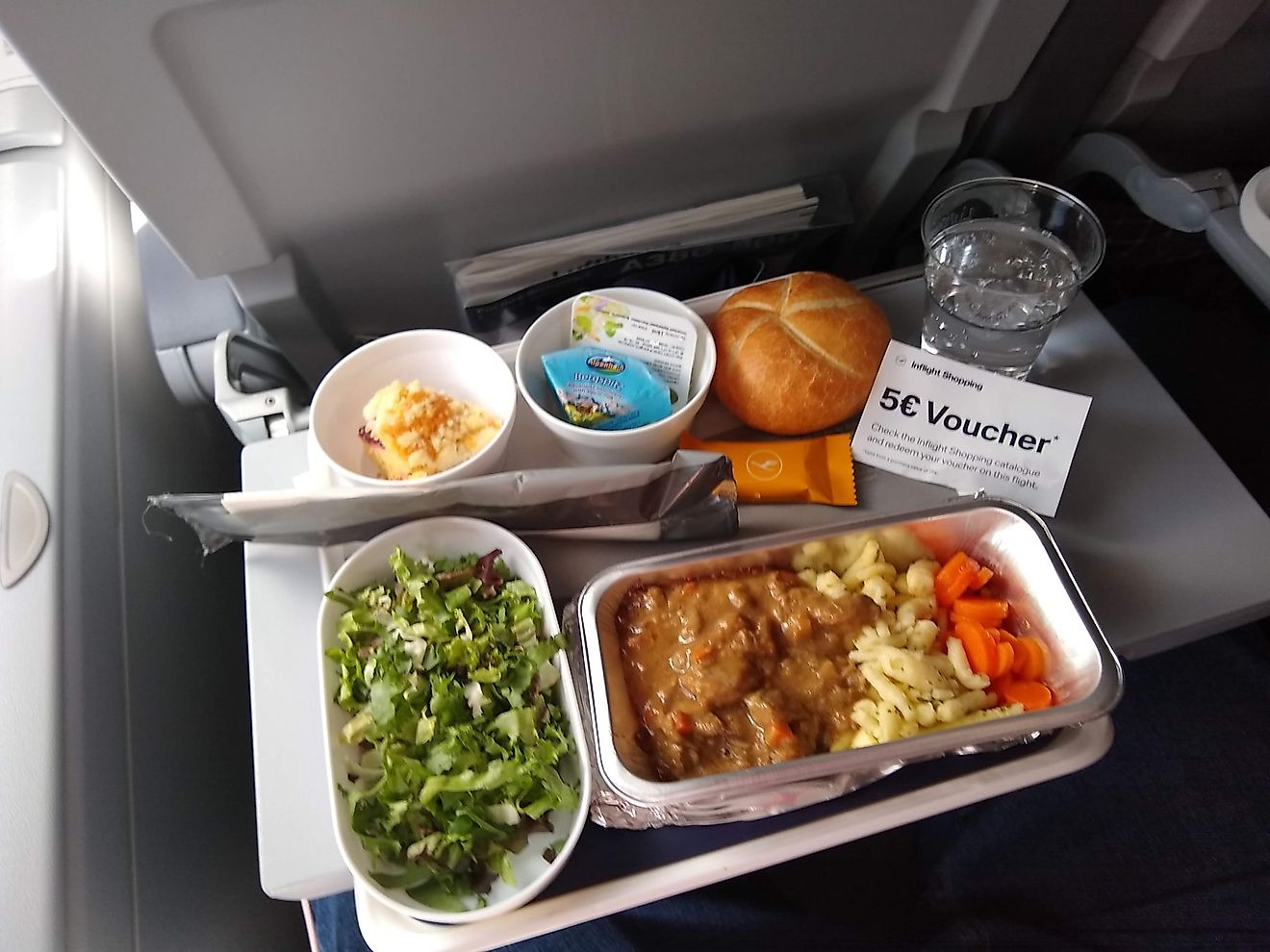 German airline Lufthansa has reportedly downgraded economy meal service on nearly all of its flights. While customers on flights over ten hours could once expect two hot meals, they're now served just one meal and one cold snack. To make things worse, on long-haul flights under ten hours, the cold snack has become the only option available. The bottom line: plan to stock up on protein bars before you board a Lufthansa flight.
1. Delta Airlines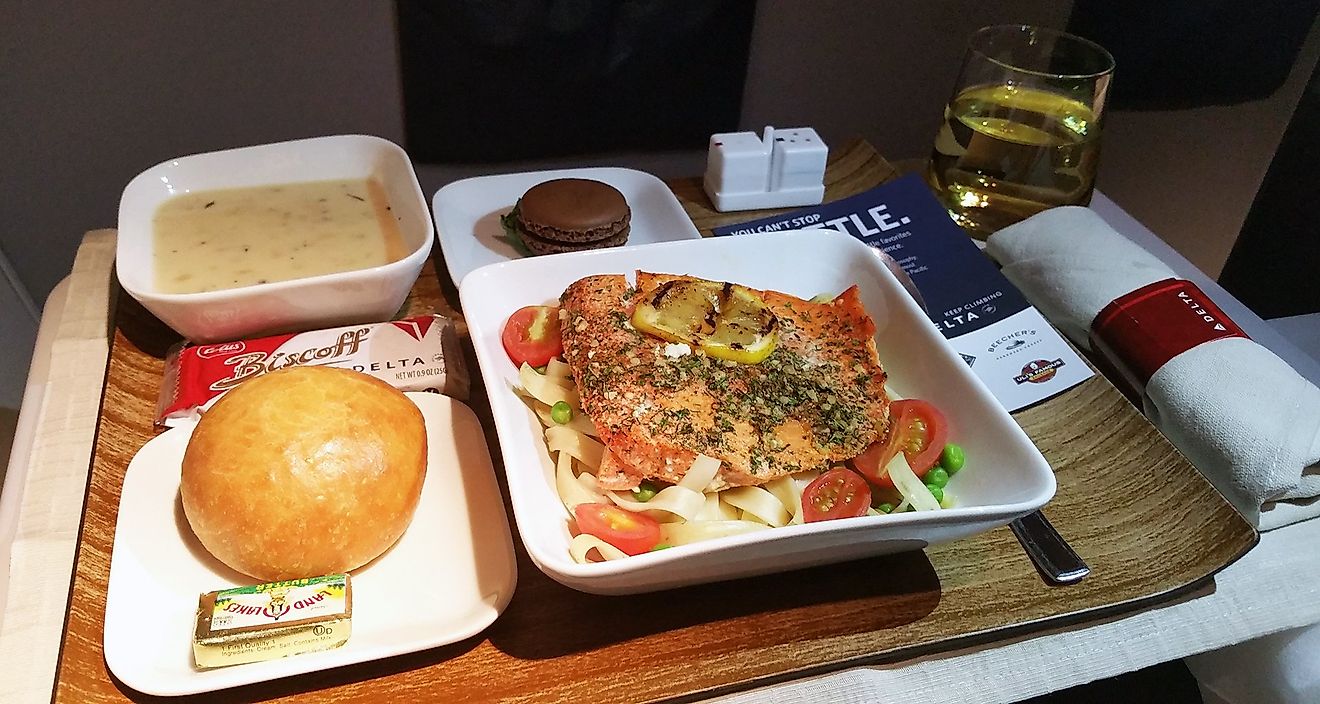 In 2019, Delta began rolling out major improvements to its economy food service – and the efforts have paid off. On international routes, for example, passengers are now offered complimentary Bellini cocktails after takeoff. In-flight dining has been upgraded to mix-and-match appetizers and entrees followed by dessert, coffee, and wine, all included in the ticket price. These are welcome changes as competitors continue to cut back or eliminate services in the main cabin.