Travel
UNESCO World Heritage Sites In Colombia
Colombia's sites include Incan roads, Spanish forts, coffee plantations, and natural areas teeming with biodiversity and endemism.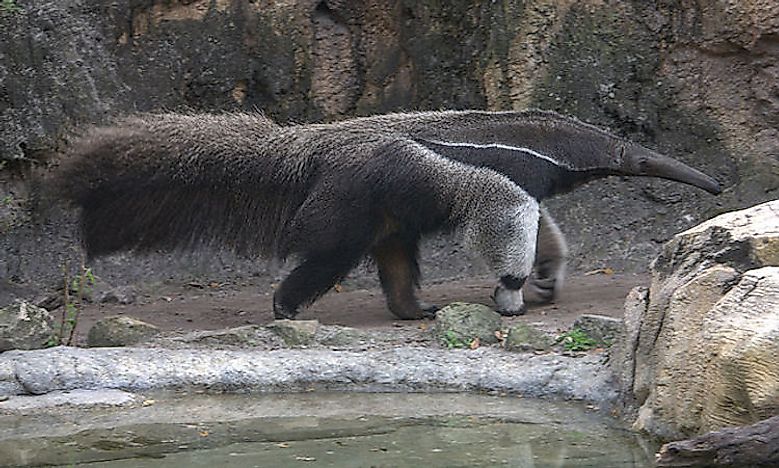 Colombia is located in the northwestern part of South America and is officially known as the Republic of Colombia. It has territories in Central America and is bordered by Panama to the northwest, Venezuela and Brazil to the east, Ecuador, and Peru to the south. It is a unitary and constitutional republic divided into 32 departments. The Colombian territory comprises of Amazon rainforest, tropical grassland, Caribbean, and Pacific coastline. It is a megadiverse country with the fourth largest economy in Latin America. There are eight Heritage sites inscribed on the UNESCO world heritage whereby six are cultural, and two are natural. Some of which are discussed below.
UNESCO World Heritage Sites In Colombia
Coffee Landscapes Of Colombia
It is a productive and sustainable cultural landscape that uniquely represents a tradition that is a strong symbol for coffee growing areas worldwide. It comprises six sites which includes 18 urban centers on the foothills of the western and central ranges of Cordillera de Los Andes in the west side of the country. These cities are characterized by the architecture of the Antiquarian colonization with Spanish influence who arrived in the 19th century. Their arrival has created a culture and economy which relies on the coffee production and coffee firms located on steep mountain ranges. It was inscribed as a cultural site in the UNESCO world heritage list in 2011.
Los Katíos National Park
The park is a privileged and wealthy, it plays a significant role in the South American's biographical history. Together with the Darien National Park of Panama, they protect a representative sample of one of the world's species-rich areas of moist lowland and highland rainforest. The park is located in the Columbian mountain zone approximately 1,968 feet high and extends up to about 278 square miles in the northwest of Colombia. In 1973, Los Katios was declared a national park and its boundaries were extended in 1979. It was inscribed on the world heritage list in 1994 and reported as one of the best-conserved parks in the country.
Malpelo Fauna And Flora Sanctuary
The sanctuary is located 314.4 miles off the coast of Colombia and comprises of Malpelo Island 1.35 square miles and the surrounding marine environment 3310 square miles. It is the largest no-fishing zone in the Pacific Ocean thus providing a habitat for internationally threatened marine species. It is a reservoir for large top predators and pelagic species like the sharks, giant grouper, and billfish and is one of the places where rare species of sharks have been found. I In 1994, it was inscribed as a natural world heritage site by UNESCO.
San Agustin Archaeological Park
The park is located in the Colombian Massif of the Colombian southwestern Andes. The park is composed of three separate properties which are; San Agustin, Alto de Los Idolos, and Alto de Las Piedras which total upto0.45 square miles. It is a cultural world heritage site inscribed in 1995 by UNESCO.
Environmental and Cultural Significance
The Los Katíos National Park park is the only place in South America where a large number of Central American species occur and also the threatened species like the Central American tapir, giant anteater, and American crocodile. Malpelo Fauna and flora sanctuaryis a biodiverse environment with 17 marine mammal species, seven marine reptile species, 394 fish species, and 340 mollusks' species.San Agustin Archaeological Park is home to various work of art that displays the creativity and imagination of a northern Andean culture ranging from abstract to realist sculptures of God and other mythical animals.
UNESCO World Heritage Sites In Colombia
| | |
| --- | --- |
| UNESCO World Heritage Sites In Colombia | Year of Inscription; Type |
| Cartagena Port, Fortresses, and Group of Monuments | 1984; Cultural |
| Coffee Landscapes of Colombia | 2011; Cultural |
| Los Katíos National Park | 1994; Natural |
| Malpelo Fauna and Flora Sanctuary | 2006; Natural |
| Qhapaq Ñan Andean Road System | 2014; Cultural |
| San Agustín Archaeological Park | 1995; Cultural |
| Santa Cruz de Mompox Historic Center | 1995; Cultural |
| Tierradentro National Archeological Park | 1995; Cultural |
This page was last updated on April 25, 2017.
Citations
Your MLA Citation
Your APA Citation
Your Chicago Citation
Your Harvard Citation
Remember to italicize the title of this article in your Harvard citation.