The Republic of Uganda is a sovereign state in East Africa. It borders Kenya, South Sudan, DRC, Tanzania, and Rwanda. Uganda lies on the Nile River basin, and the southern part includes a portion of Lake Victoria that is shared with Tanzania and Kenya. The state derives its name from the ancient Buganda Kingdom that extended over the southern portion of the country, including the capital city, Kampala. The country became a British Protectorate in 1894 until it gained independence on October 9, 1962. The official languages are Swahili and English, but Luganda, Runyoro, Lusonga, Runyankole, and Luo are also spoken. Uganda is a developing country with poor infrastructure and amenities. Unemployment, illiteracy, and poverty are the biggest challenges facing Ugandans. Here is a list of some interesting facts about Uganda.
Despite Its Current Political Stability, Uganda Has A History of Coups
Uganda is generally politically stable under the rule of Yoweri Museveni, but that has not always been the case. As soon as the country became independent, rulers and military generals began competing for power. Milton Obote overthrew Edward Mutesa in April 1966, setting off a series of coups that toppled more than five presidents. Yusef Lule deposed Idi Amin in April 1979 only to be overthrown 68 days later. Paulo Muwanga overthrew Godfrey Binaisa in May 1980 but resigned 10 days later due to fear of being deposed. General Bazilio Olara-Okello served for two days before he was replaced by General Tito Okello.
Dictator Idi Amin's Role Central To Uganda-Tanzania War
When dictator Idi Amin took power in a coup in 1971, Tanzania offered sanctuary to Milton Obote and over 20,000 people fleeing Amin's regime. A year later, an armed group of exiles in Tanzania attempted unsuccessfully to depose Idi Amin. In October 1978, dissident soldiers attempted to ambush Amin in Kampala, but he narrowly escaped. Several of Amin's lieutenants decamped and sought refuge in Tanzania. In the same year, a faction of the Ugandan Military mutinied and headed to Tanzania where they joined the rebels and declared war against Amin. Uganda accused Tanzania of harboring rebels and attempting to overthrow the Ugandan government. Amin sent troops to Tanzania intending to annex the Kagera Region, but rebel Ugandans and the Tanzanian Military pushed back the invaders before eventually capturing Kampala and overthrowing Idi Amin.
Uganda Is Known For Its Birds and Gorillas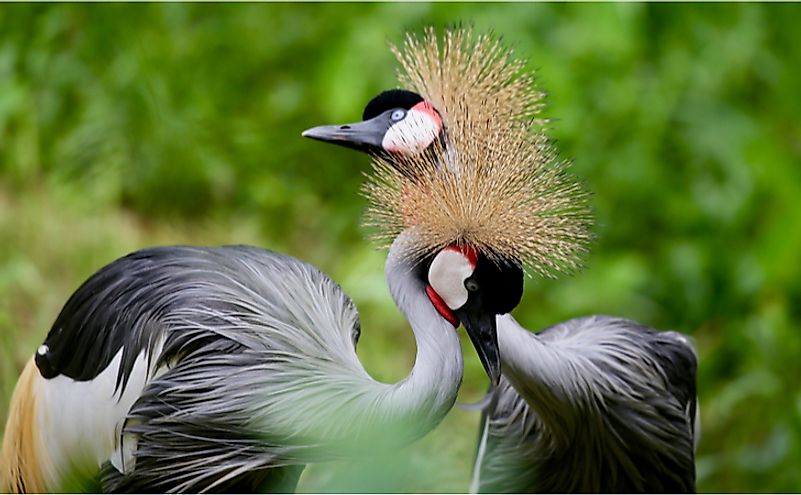 Uganda is a country with diverse wildlife, mainly because of its forest cover and climate. Half of the world's mountain gorillas and 11% of the bird species are found in Uganda. Part of the Congo Rainforest extends over to Uganda, but unlike the DRC, Uganda offers better protection to wildlife, especially apes.
Small Country, Big Population
Uganda is relatively small compared to Kenya, Ethiopia, and Tanzania. It ranks 33rd in terms of area in Africa and 10th in population. As of 2019, the population was estimated at 44 million, six million less than Kenya, which is twice as large in size. With an average growth rate of about 3.3% and a high fertility rate, the growth is not likely to slow down soon.
Pan-fried Grasshoppers Are A Popular Ugandan Delicacy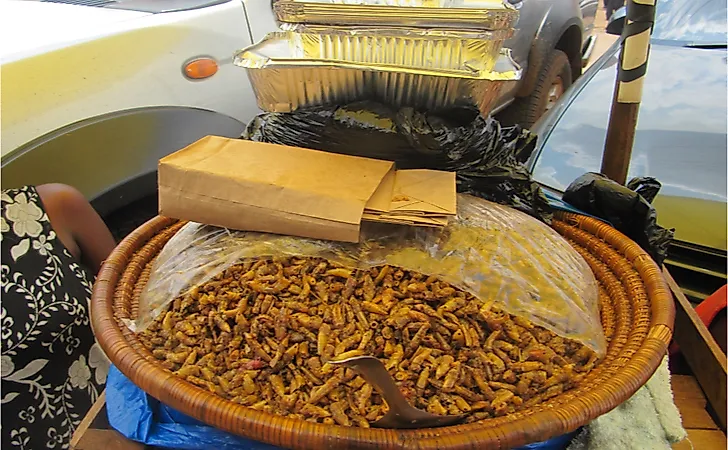 Pan-fried grasshoppers, locally known as Nsenene are a popular delicacy in Uganda and served to important guests as a show of good gesture. If a Ugandan household offers you this delicacy, then you are a special guest, and rejecting it is considered disrespectful. Grasshoppers are a rich source of protein and are consumed abundantly during the rainy season when their numbers swell.
Uganda Nicknamed Matooke Republic For Its Cuisine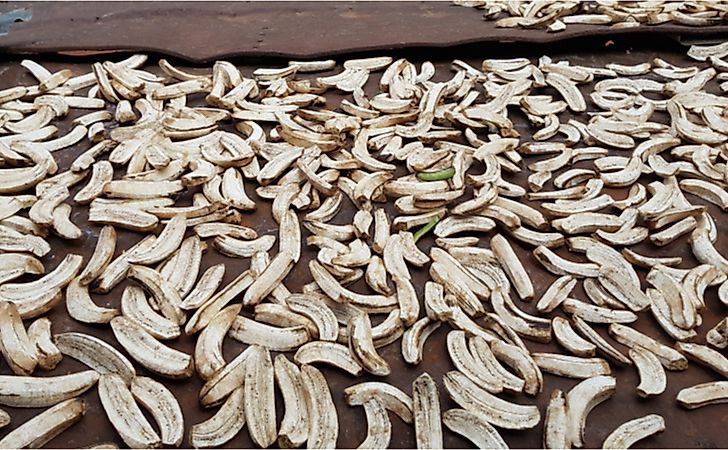 Uganda is officially known as the Matooke Republic because of the popularity of the cuisine. Matooke is one of the staple foods of Uganda and is produced using bananas, which are grown throughout the country. Matooke is so popular that it is featured in the Ugandan note.
Motor Vehicle Industry In Uganda Is Thriving
Most African countries do not produce motor vehicles, probably because of the financial muscle, technology, and skills required to do so. Uganda is among the few states that not only assemble but produce vehicles from locally smelted materials. The Kiira Motor Corporation released the hybrid Kiira EV SMACK in 2014 and the Kayoola Solar Bus in 2016.
Uganda Has Experienced Three Decades of Yoweri Museveni
Uganda has been ruled by President Yoweri Museveni for the past 33 years and from the look of things, he is unlikely to step down anytime soon. Museveni rose to power in 1986 after overthrowing Tito Okello in a military coup. Since then, Uganda has remained politically stable except for the Lord Resistance Army that operates in the jungles of Uganda and the DRC. For the same period, the United States has had six presidents. Museveni rules Uganda with an iron fist and crushes anyone who opposes his regime, though he is not considered a dictator.
The Nile Traces Its Headwaters To Uganda
Uganda is home to Lake Victoria which is shared with Kenya and Tanzania. The White Nile, which is one of the two primary tributaries of the Nile alongside the Blue Nile, rises from the Ugandan side of Lake Victoria. The river flows north where it meets the Blue Nile in Khartoum, Sudan.
Uganda Was The Venue Of The Daring Entebbe Raid
On June 27, 1976, Palestinian and German terrorists hijacked an Air France plane flying from Tel Aviv to Paris. The aircraft had 254 passengers, most of whom were Israelis. It was directed to Libya before flying to Entebbe Airport, Uganda, where Dictator Idi Amin offered the terrorists a safe haven. Some of the hostages were released except 106 Israeli nationals. After negotiations failed, Israel embarked on a daring military intervention that rescued 102 of 106 hostages and killed the seven terrorists. One Israeli commando was killed while five others were wounded. Forty-five Ugandan soldiers manning the airport were also killed and 30 aircraft destroyed.