The Most Dangerous Cities In Oceania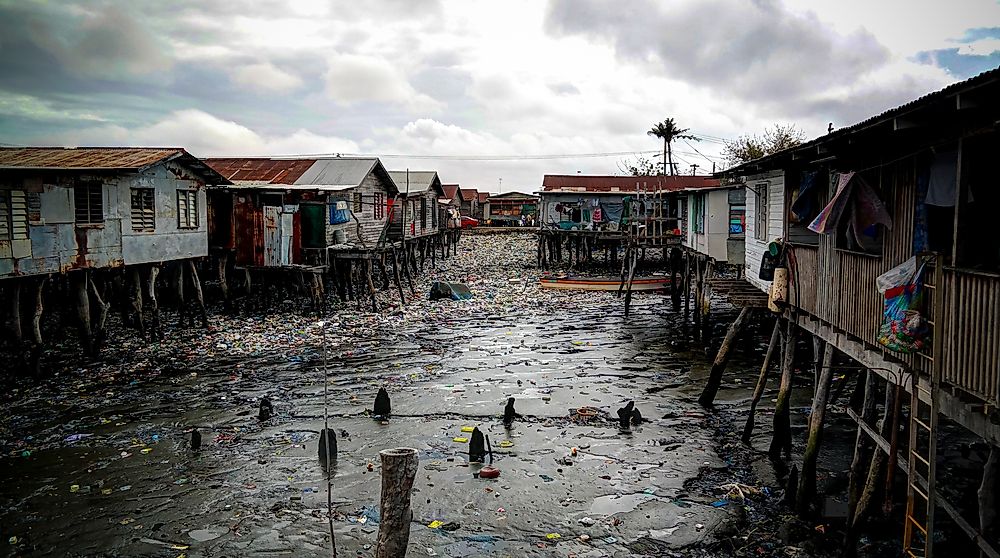 Despite appearing upon this list, most of these cities in Oceania are still much safer than many of the urban places found in the United States, Latin America, and South and East Asia. Nonetheless, these locales do have their problems, as you will see below.
It is difficult to find data on crime in Oceanian cities. Entries on this list come from the Crime Index that is compiled by Numbeo. Their data is user-compiled and based on factors such as how safe respective residents feel in their city in the day and the night, and how residents perceive crime in the area. 
10. Hobart, Australia
Hobart is the capital city of the Australian state of Tasmania. Crime on the island tends to be lower than the Australian mainland, but Hobart has still earned a place on the list of Oceania's most dangerous cities, according to Numbeo's crime index.
9. Christchurch, New Zealand
Christchurch, the largest city in the South Island of New Zealand, is also the country's third most populous city, and home to 381,800 residents. Based on Numbeo's city living databases' composite crime indices, Christchurch ranks as the 9th most dangerous city of Oceania. As per reports, one-third of the city's residents feel unsafe at night. While 92% of people there claimed to feel safe during the day, only 60% felt safe at night. Alcohol-fueled crimes are the primary cause of fear among the residents.
8. Sydney, Australia
Sydney, the largest city in Australia, isn't necessarily known for its crime rate. However, the city still does have the highest crime rate in all of New South Wales, which equates to around 1,445 per 100,000 people. Like other places in Australia, rural areas outside of the urban centers tend to hold a higher crime rate than urban areas. Visitors to Australia are advised to take the same precautions that they would take anywhere else, including being careful when walking around at night and to not flash any expensive belongings.
7. Perth, Australia
Perth, Australia, is the largest city on the country's west coast, and notably one of the most secluded places in the world to have a high population. According to data collected by users on Numbeo, there is a perception that crime in Perth has been on the increase in recent years.
6. Gold Coast, Australia
Gold Coast is a coastal city located in Queensland in eastern Australia, and is the second most populated city in that same state. Drug addiction is a major problem in the area and, as per reports, the number of break-ins have increased across the city. According to Queensland crime statistics, there were 61,841 "offenses" in 2018 in the Gold Coast area. Of these, only two were homicides.
5. Melbourne, Australia
Melbourne is one of the most sought-after locations in all of Australia. However, like any big city, Melbourne does see the occasional crime. According to the Crime Statistics Agency of Victoria, in the last year there were 26,694 crimes committed in Melbourne. This creates a rate of 14,767 crimes per 100,000 people. Although this may seem like a high number, it is important to note that these statistics are still quite low for a metropolitan area of this size.
4. Auckland, New Zealand
Though New Zealand has one of the lowest crime rates in the world on a national level, some areas of the country are more prone to crime than others. Auckland, in the North Island of New Zealand, is one of the most economically important, and most densely populated, areas of the country. 32% of the country's population resides in this area. Even though nearly 70% of Auckland's land area is rural, 90% of its population lives in the urban areas. This leads to high costs of housing and an increased crime rate. Thefts, home burglaries, and pick-pocketing are among the most common crimes seen in this region. However, despite the high crime rate, Auckland is much more safer than many other major cities of the English-speaking world, such as. for instance, London or New York.
3. Darwin, Australia
Darwin is the largest city and capital of the Northern Territory of Australia, and hosts a population of around 136,254 people. Episodes of violence against visitors in this city from time to time have led to a bad reputation of this city among global tourists. Youth-led violent attacks, especially those involving groups of Darwin's adolescents attacking tourists, have been reported. Darwin also ranks low among Australia's top cities when viewed in terms of the quality of life enjoyed by its residents. More troubling still, 67% of Darwin's population claims the city is unsafe for them.
2. Townsville, Australia
Townsville is a city in the north of the Australian state of Queensland. An industrial city, Townsville is notable for its refineries that mostly produce nickel and zinc. According to the local police service, the number of crimes committed between 2015 and 2019 were higher than previous years, and hovered over 30,000 crimes a year. In both 2015 and 2016, there were seven murders in the municipality, giving the small city with a population of 178,860 a homicide rate of 3.91 per 100,000. Although this crime rate is incredibly low compared to the world's most dangerous cities, it's still high by Australian standards.
1. Port Moresby, Papua New Guinea
An Oceanic city torn by poverty, joblessness, and cultural clashes, Port Moresby in Papua New Guinea is one of the most dangerous places in all of Oceania. After the independence of the country from Australia in 1975, Port Moresby came under the grasp of violent crime, much of which was carried out by the so-called "raskol" gangs. Extreme poverty and unemployment are the primary factors driving high rates of crime in this region, while traditional tribal allegiances also make their own contributions in sustaining the city's crime rates. The 250,000 inhabitants of the city live under constant fear of the "raskol" street gangs, who often roam openly while armed with automatic weapons and machetes. Raids by these gangs on businesses and compounds of the city are also quite frequent. Also contributing to the city's instability is an unemployment rate that hovers at over 50%. For these reasons, Port Moresby was declared the "World's Least Livable City" in 2004 by the publication The Economist.