World Facts
The Most Dangerous Cities In Oceania
While 8 of the top ten are to be found in Australia or New Zealand, the two most dangerous cities in Oceania lie in Papua new Guinea and Fiji.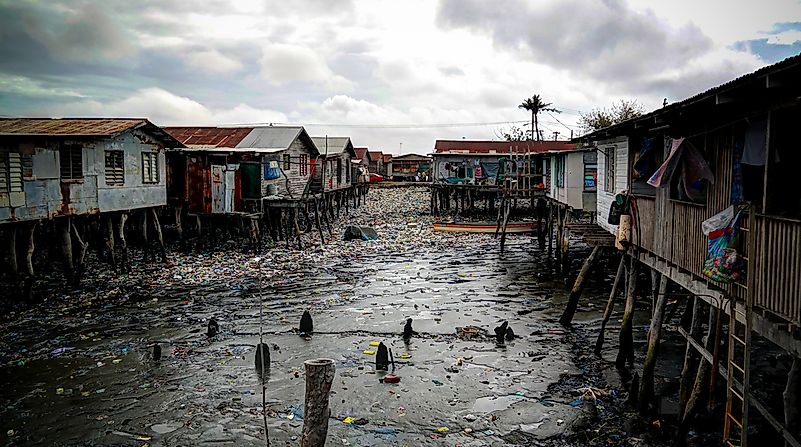 Despite appearing upon this list, most of these cities in Oceania are still much safer than many of the urban places found in the United States, Latin America, and South and East Asia. Nonetheless, these locales do have their problems, as you will see below. While most of this list is comprised by cities in Australia and New Zealand, the two most dangerous cities herein are to be found in Fiji and Papua New Guinea.
10. Perth, Australia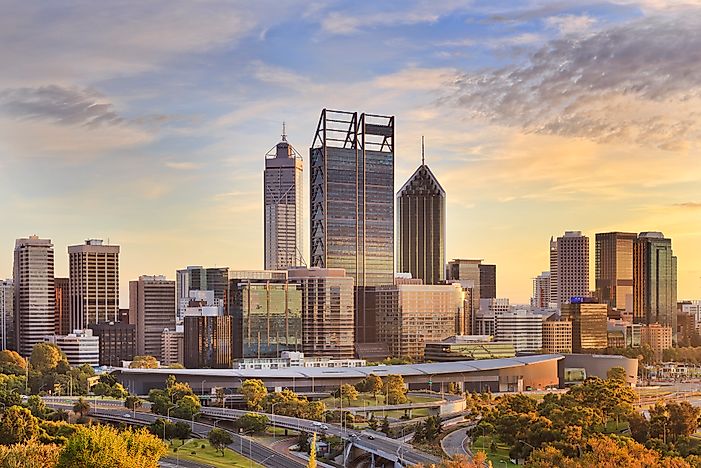 The crime rate in Perth, Australia, appears to be on the rise. 2,300 more crimes were committed in the city in October of 2015 as compared to the same month of the previous year. 1,500 of these extra crimes involved property damage, motor vehicle theft, burglary, or ordinary theft cases. There has also been a 34% spike in the domestic assault cases in the city in recent years, rising from 734 in 2014/15 to 983 in 2015/16. Alcohol and drug abuse, tensions within households, and changes in traditional family structures and moves towards smaller living spaces could all be factors triggering this unfortunate rise in crime rates. The police prosecution cases in Perth were also up by 11%, while the arrests of repeat offenders increased by 41%, during this time period.
9. Auckland, New Zealand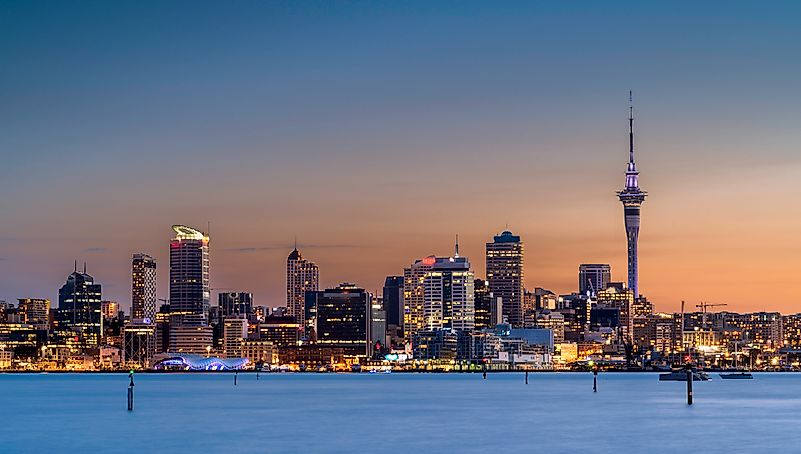 Though New Zealand has one of the lowest crime rates in the world on a national level, some areas of the country are more prone to crime than others. Auckland, in the North Island of New Zealand, is one of the most economically important, and most densely populated, areas of the country. 32% of the country's population resides in this area. Even though nearly 70% of Auckland's land area is rural, 90% of its population lives in the urban areas. This leads to high costs of housing and an increased crime rate. Thefts, home burglaries, and pick-pocketing are among the most common crimes seen in this region. However, despite the high crime rate, Auckland is much more safer than many other major cities of the English-speaking world, such as. for instance, London or New York.
8. Gold Coast, Australia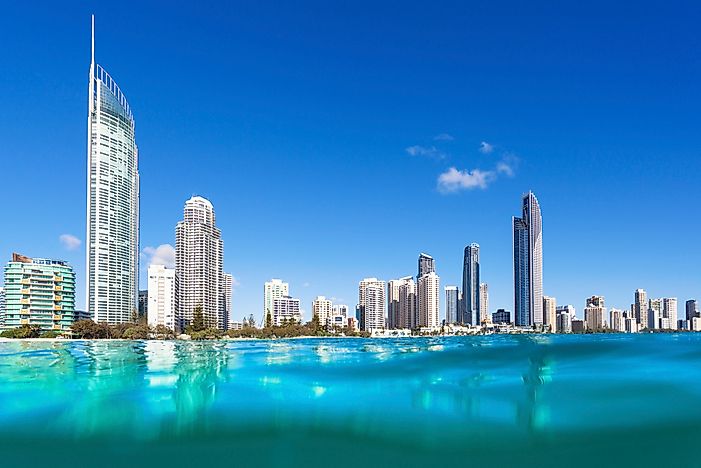 Gold Coast is a coastal city located in Queensland in eastern Australia, and is the second most populated city in that same state. Drug addiction is a major problem in the area and, as per reports, the number of break-ins have increased across the city. This is being seen as more and more addicts try to steal from homes to be able to continue their drug intake habits, with their high associated costs. There also appears to have been a 30% spike in domestic violence cases in the region since 2009. While 3,349 domestic violence complaints were lodged in Gold Coast in 2009-10, 4,683 cases of domestic violence were filed in the 2014-15 reporting period.
7. Christchurch, New Zealand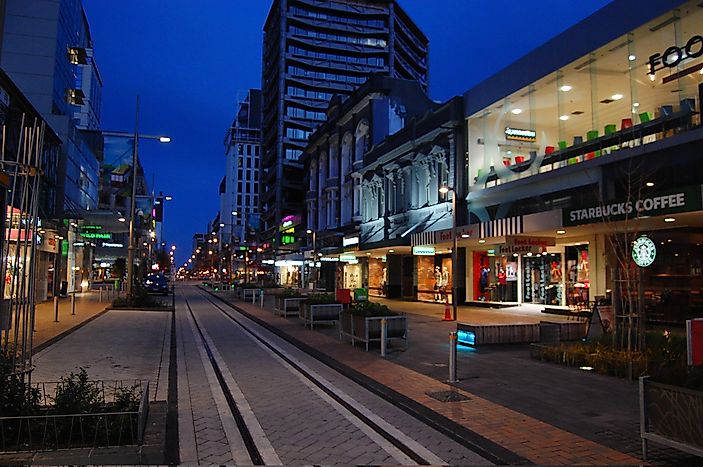 Christchurch, the largest city in the South Island of New Zealand, is also the country's third most populous city, and home to 381,800 residents. Based on Numbeo's city living databases' composite crime indices, Christchurch ranks as the 7th most dangerous city of Oceania. As per reports, one-third of the city's residents feel unsafe at night. While 92% of people there claimed to feel safe during the day, only 60% felt safe at night. Alcohol-fueled crimes are the primary cause of fear among the residents. Besides substance abuse problems, a significant number of homeless people also reside in the city, setting up a base for higher crime rates.
What is the Most Dangerous City in Indonesia?
An Oceanic city torn by poverty, joblessness, and cultural clashes, Port Moresby in Papua New Guinea is one of the most dangerous places in all of Oceania.
6. Darwin, Australia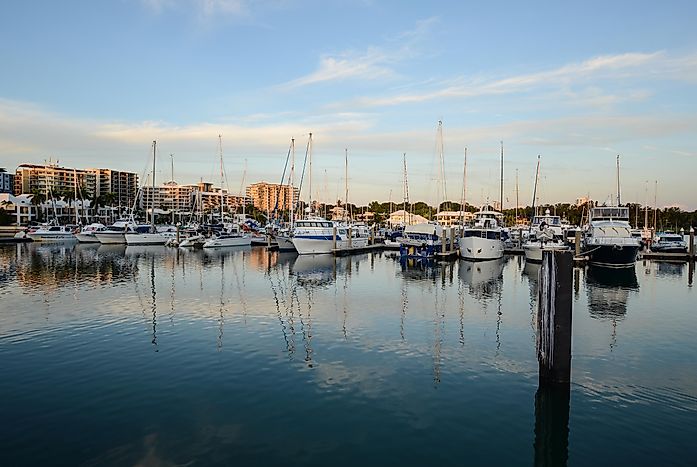 Darwin is the largest city and capital of the Northern Territory of Australia, and hosts a population of around 136,254 people. Episodes of violence against visitors in this city from time to time have led to a bad reputation of this city among global tourists. Youth-led violent attacks, especially those involving groups of Darwin's adolescents attacking tourists, have been reported on a number of occasions. Darwin also ranks low among Australia's top cities when viewed in terms of the quality of life enjoyed by its residents. More troubling still, 67% of Darwin's population claims the city is unsafe for them.
5. Mackay, Australia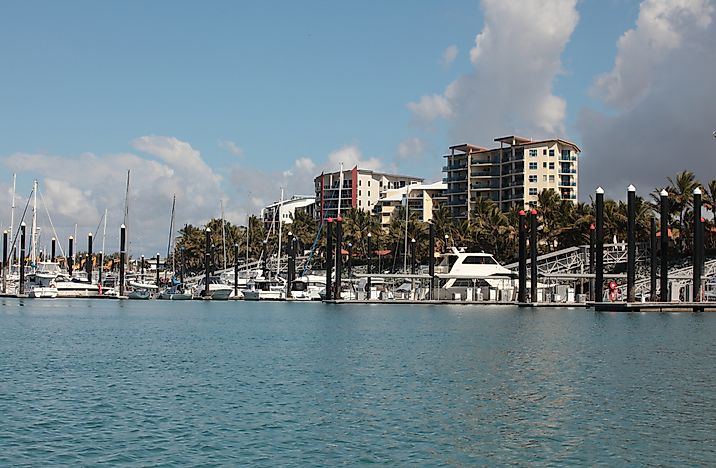 Mackay, the "Sugar Capital of Australia", is located on the eastern coast of Queensland, 970 kilometers north of Brisbane. As per a 2012 report, more than 80% of the crimes committed in Mackay involved young people. These crimes were primarily opportunistic, such as those involving stealing from retail shops and unguarded homes or cars. A lack of proper supervision by parents could be the primary reason behind such increase in crime rates. Increased drug abuse is also another factor triggering the youth to commit crimes in Mackay.
4. Cairns, Australia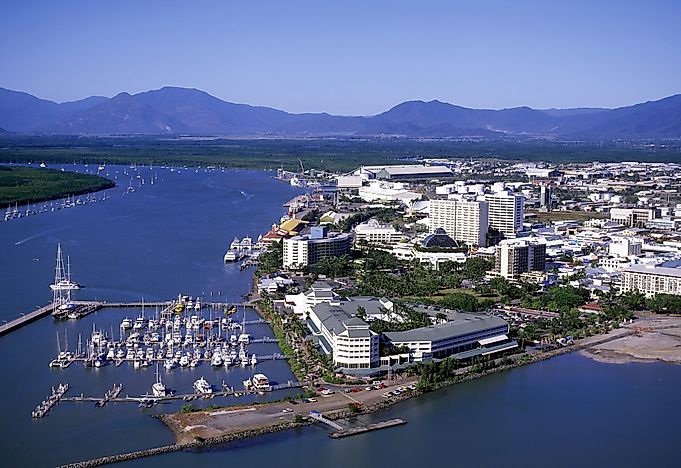 Though Cairns, Australia is a world class city, and a popular tourist destination as well, high crime rates mar the beauty and reputation of this city. Certain areas in the city, such as the suburb of Manoora, are well-known for their histories of violent crimes. The Cairns West Area, comprised by Manoora, Manunda, and Moorooboolhas, has an environment characterized by crime and violence rates that are far higher than the national average. A booming population in and around the city, and the concentration of the economically weaker sections of the population in certain pockets of Cairns, has led to marked increases in crime rates in such areas. The police department of the city is, however, trying its best to reduce the level of crime in Cairns, as well as identify and mitigate the triggers of these rises in crime rates. The installation of CCTV cameras in the more commonly disturbed areas has been but one of the important measures implemented in Cairns to curb crime in those areas.
3. Wollongong, Australia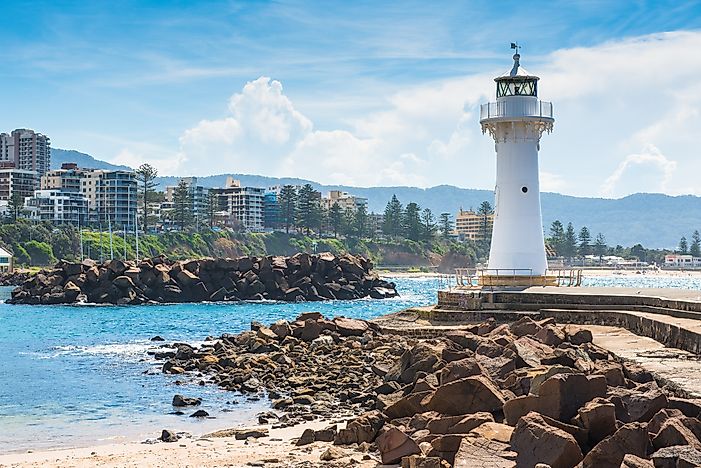 Wollongong, a coastal city located in New South Wales, Australia, is the third most dangerous city in Oceania, as per the Numbeo city living database's composite crime indices, and the least safe in the nation of Australia. Similar to the cases of some other Australian cities listed herein, crime in Wollongong is often youth-centric, and such incidents often involve groups of young people attacking foreign visitors or refugees in the city. On June 4th, 2015, a Syrian refugee was attacked by two young men in Wollongong. Similar incidents had also happened in the region in the past, which many have tied to heightened levels of xenophobia. Crimes related to drug abuse are also high in this city. Wollongong's incident rate for the use and/or possession of amphetamine was 100.3 per 100,000, as per police reports of 2014, which was way above the state average of 70 per 100,000 in that same year.
2. Suva, Fiji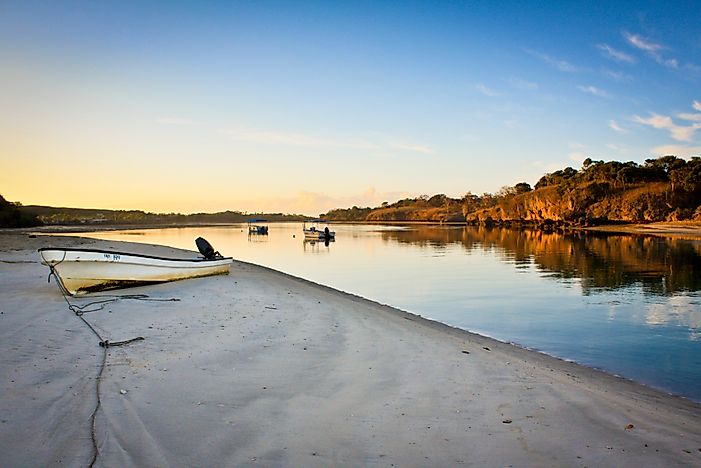 Suva is the capital of Fiji, and the second most populated municipality in the country. Since Fiji is a popular tourist destination, tourists to the country are often warned to be cautious and aware of their personal safety and that of their belongings. Foreigners, particularly those believed to be in possession of large amounts of cash, are often targeted by the criminals in Suva. The poorly guarded tourist hotels in the city often unintentionally see themselves become hotbeds for a large number of theft and burglary incidents. Tourists are requested to avoid beaches in Suva's unguarded areas after dark. The groping, grabbing, and sexual assault of women also occur frequently in Suva. Accommodations, including tourist resorts, situated proximate to Suva's impoverished areas are more susceptible to burglaries than those in the relatively affluent areas. Across the area, illegal gambling, prostitution, and narcotic dealings are also among the most commonly reported cases of crime in this Fijian city.
1. Port Moresby, Papua New Guinea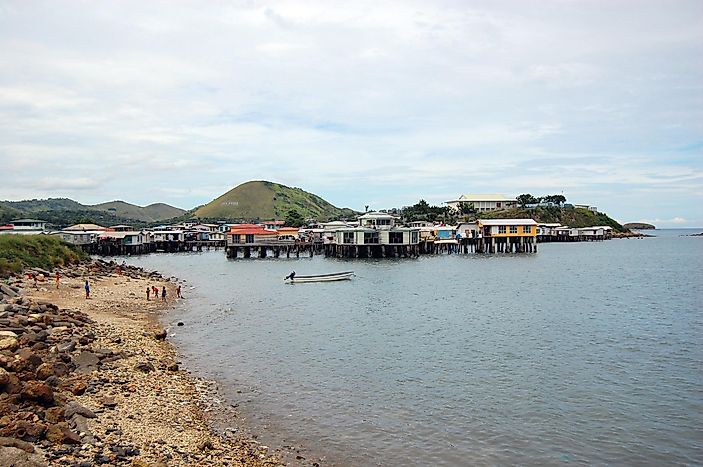 An Oceanic city torn by poverty, joblessness, and cultural clashes, Port Moresby in Papua New Guinea is one of the most dangerous places in all of Oceania. After the independence of the country from Australia in 1975, Port Moresby came under the grasp of violent crime, much of which was carried out by the so-called 'raskol' gangs there. Extreme poverty and unemployment are the primary factors driving high rates of crime in this region, while traditional tribal allegiances also make their own contributions in sustaining the city's crime rates. The 250,000 inhabitants of the city live under constant fear of the "raskol" street gangs, who often roam openly while armed with automatic weapons and machetes. Raids by these gangs on businesses and compounds of the city are also quite frequent. For these reasons, Port Moresby was declared the "World's Least Livable City" in 2004 by the publication The Economist. An average week in this city is marked by about 3 murders, 30 car-jackings, and 4 rapes. Most rapes, however, go unreported. The per capita murder rate in Port Moresby is as high as 54 per 100,000 citizens. Most expatriates in the city live within fortified compounds, doing so in fear of attacks, while the native Papuans are largely left at the mercy of Port Moresby's raskol gangs and other criminals.