World Facts
10 of the Most Remote Places on Earth
These locations may be isolated, but that does not mean that they're not populated. A tour of some of the world's most remote corners where humans live.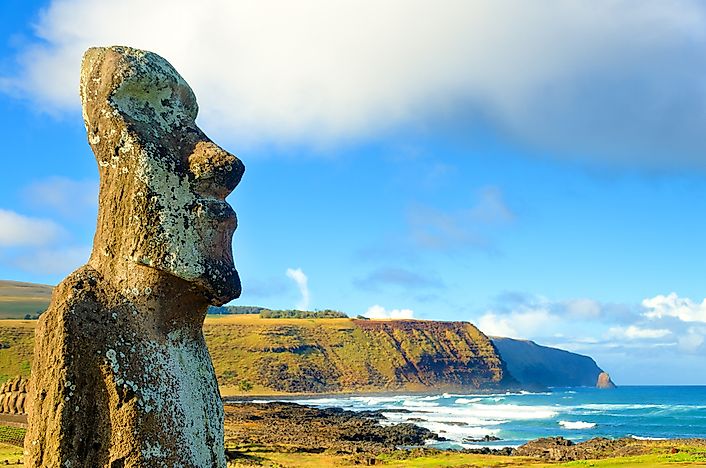 In an era when cities seem to sprawl indefinitely, it may be hard to imagine that there are any locations on earth isolated enough to be considered remote. However, there are many places across the globe that exist far away from the hustle and bustle of major population centers. These remote places often feature extreme temperatures, relentless desert conditions, and gorgeous landscapes. Some of the worlds hardest-to-access places are outlined below.
8. Perth, Australia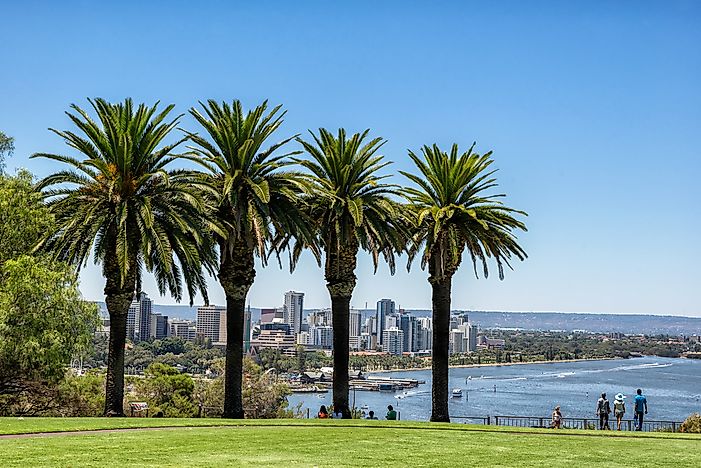 As Perth is a large city with a vibrant urban scene, it may seem like an out-of-place entry on our list. However, Perth holds a special distinction of being the most remote major city in the world, with a population of over two million inhabitants on the edge of western Australia. In the 19th-century, the gold rush attracted large populations of people to the city. Perth is surrounded by deserts to the north and the east while the south and the west are surrounded by the ocean. Geographically it is located 2,045 miles away from the east coast of Australia, where other major cities like Sydney and Brisbane are found. Accessing Perth by road means a long drive through the unforgiving Australian Outback.
7. Cocos Islands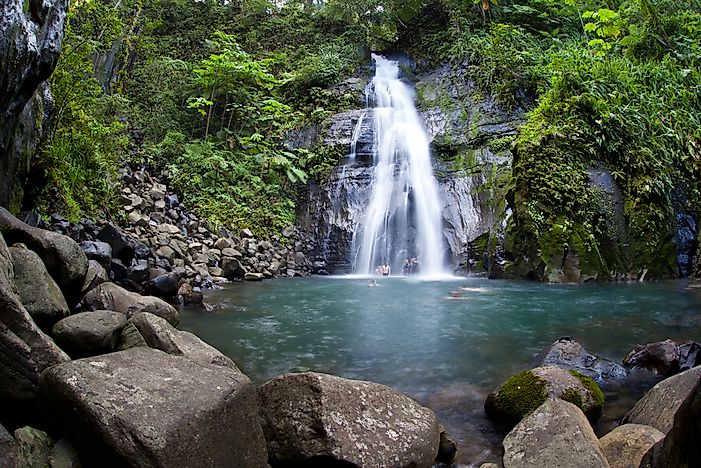 257 miles south of the Yangon Region in Myanmar lies the Cocos Islands (Keeling Island). The islands comprise of small archipelagos in the Indian Ocean. 600 people live on this island, many of whom can trace their roots to the indigenous Coco Malay community, whose physical isolation has helped in preserving cultural, religious, and oral language traditions. Cocos Island is 1,700 miles from Perth, Australia, the nearest habited place. It is accessible through flights from Perth Airport twice a week. It has been identified as one of UNESCO's World Heritage Site whose remoteness allows it to preserve the pristine nature of its marine ecosystem.
6. Pitcairn Island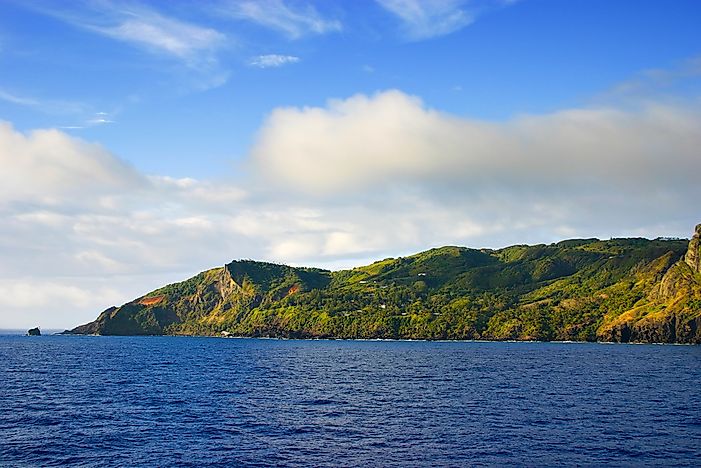 The British Island of Pitcairn is one of the most remote areas in the south pacific. It is inhabited by only 50 residents. It lies 3,300 miles from New Zealand which serves as the island's administrative quarter and is the last remaining British territory in the Pacific. Due to its remote location, there are neither airports nor hotels for tourists, and the only way to get there is a 32-hour yacht ride. Pitcairn Island is exceptionally beautiful with implausible blue hills and clear turquoise blue waters that could only be found in the middle of the ocean.
5. Hawaii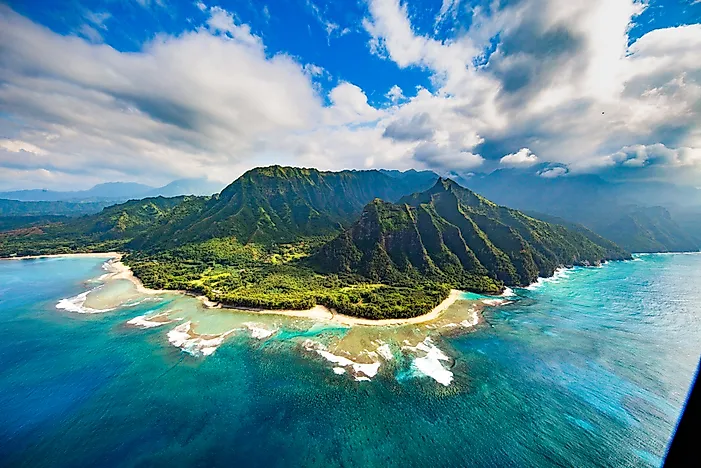 ---
Hawaii is the most remote center of population on earth lying 3,300 miles from the US and 4,000 miles from Japan. It is considered to be remote due to its years of isolation from civilization. It is through this isolation and remoteness that Hawaii has managed to preserve over 3,000 indigenous plants that cannot be found in any other place on earth. It is home to the only tropical rainforest in the United States and hosts only two native mammals, Hawaiian Hoary Bat and the Monk Seal.
4. Changtang Plateau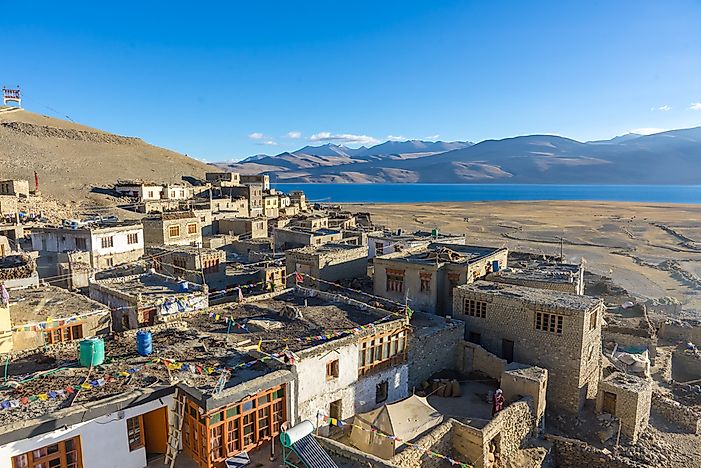 The Changtang region, in Tibet and India, is world's largest and most isolated nature reserve comprising of giant lakes and vast highlands with an arid desert-like climate. Nicknamed, the "Roof of the World", the Changtang hosts the Tibetan plateau which consists of elevations of 16,000 feet above sea level. The plateau is surrounded by the world's highest peaks, Everest and K2. The 90-mile stretch of the plateau is home to the indigenous nomadic Changpa people of Tibet. It is accessible through the Leh Airport, Manali, or Udhampur Railway Station. An entry permit is required.
3. Urumqi, China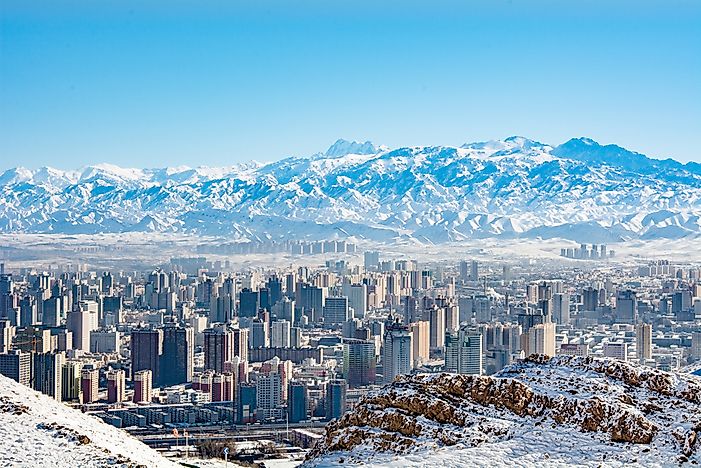 In the northwest of the Xinjiang Autonomous Region of China lies Urumqi, the most remote inland city in the world. Urumqi lies 1,400 miles away from the nearest ocean and is bordered by the Tien Shan mountain ranges on one side and the renowned Valley of Winds that stretches along the Turpan depression on the other. It is the capital and youngest city of Xinjiang and is considered the hub of industrialization in the region. As China only has one official time zone, Urumqi is technically on Beijing time. However, in order to protect the hours of sunlight, locals rely on an unofficial time zone that is different from the one used in faraway Beijing. Urumqi has a population of 3.1 million.
2. Easter Island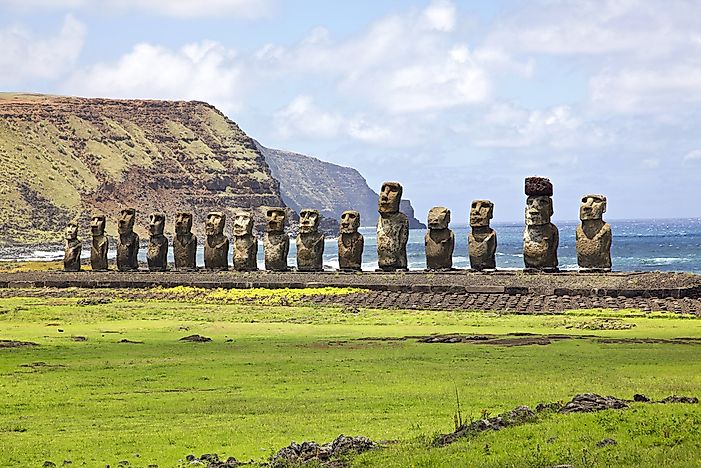 Easter Island is a remote island administered by Chile. It is best known for its unique ancient cultures and famous stone carvings. 900 massive stone carvings were engraved by the native Polynesian inhabitants hundreds of years ago. The island's economy is entirely dependent on tourism as people come from across the globe to marvel at the statues. Rapa Nui is a UNESCO World Heritage Site whose existence is still a mystery to historians and scientists.Easter Island is accessible through LAN Airlines from Santiago, Chile. Around 6,600 people live on Easter Island.
1. Tristan da Cunha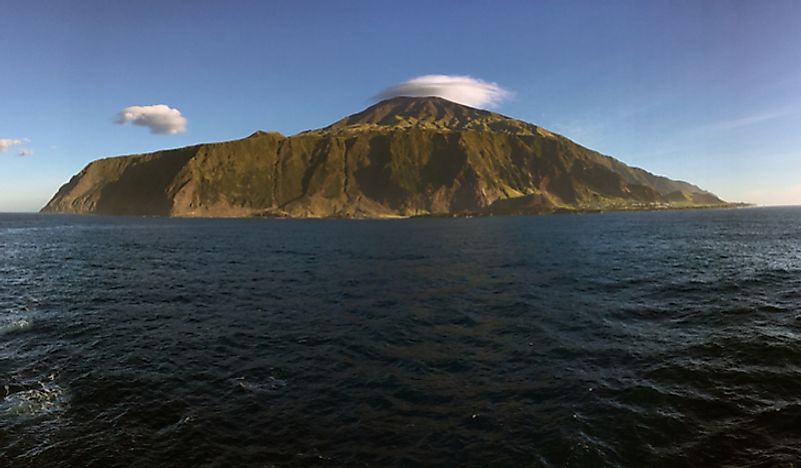 Tristan da Cunha is a volcanic island located 2,000 miles away from South America and 1,700 miles from the nearest coast in South Africa. The remote archipelago has only 258 inhabitants. English is the most spoken language but residents have invented their own local language by deriving words from St Helenian, Scottish, English, American, South African, Italian, Dutch, and Irish origins. There are no hotels, restaurants, or airports on the island. To get to the island, adventurers must take a ship from Cape Town, South Africa: a voyage that takes one week!