Most Dangerous Cities In South and Central America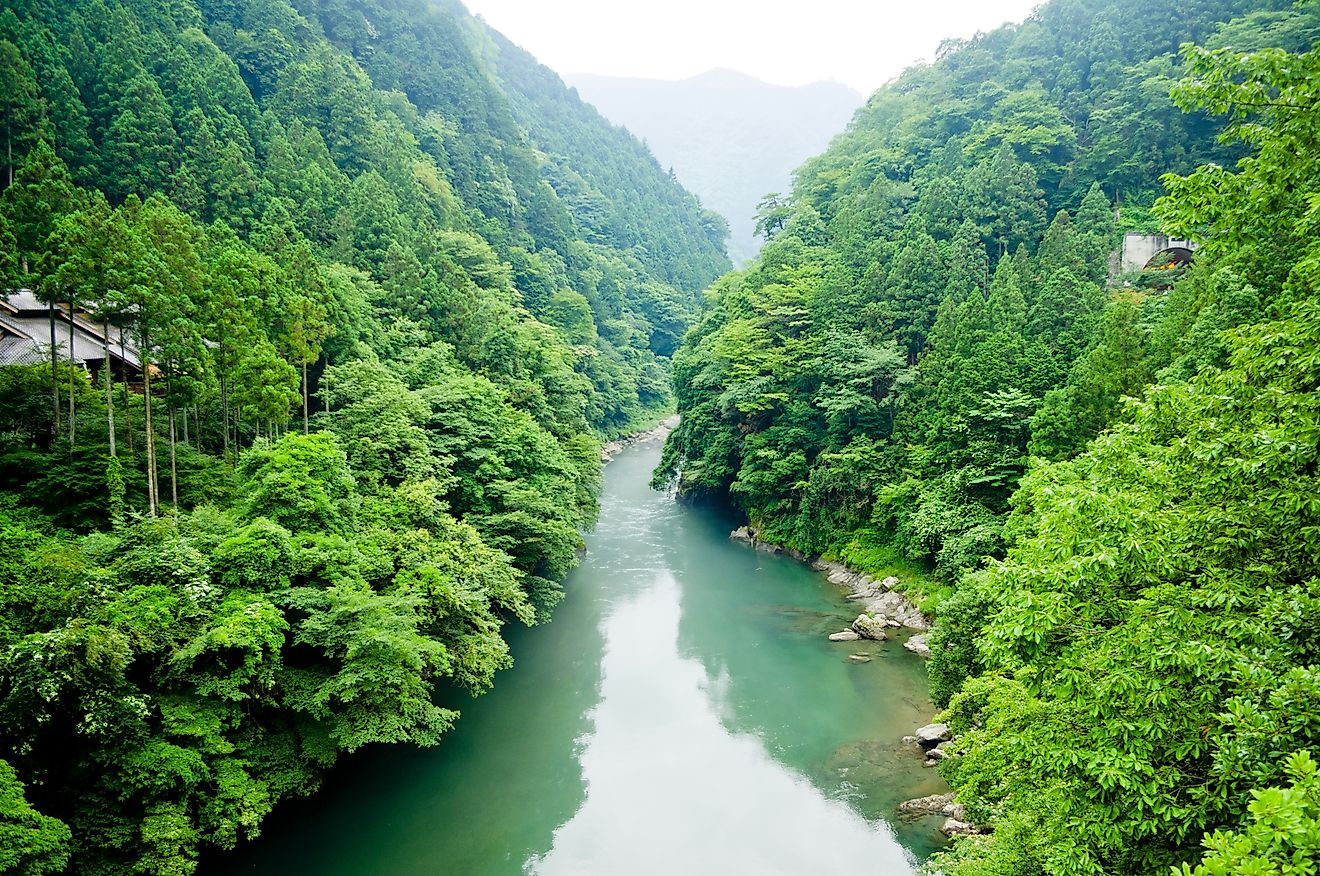 In terms of homicide rates, Central and South America may very well be the most dangerous multinational region in the world. There are many ways to quantify what makes the city dangerous, and for the purpose of this list, it is based on murder rate as provided by the Consejo Ciudadano para la Seguridad Public y Justicia Penal A.C.. The murder rate of a given area is usually determined by the rate "per capita", i.e., the number of people murdered in a given year population of 100,000. Although a city may have a larger number of homicides than other, if the population is higher, the murder rate may be lower. This may explain the presence of mid-sized cities on this list.
10. Natal, Brazil (69.56 per 100,000 inhabitants)
With a population of 803,739, Natal is the only Brazilian entry to make the top ten. It is found in the northeastern state of Rio Grande do Norte. However, despite the high rates of crime such as theft, physical and sexual assault, carjackings, and even murder, Natal remains a popular tourist destination as it is surrounded by several sites of natural beauty. Poverty has been pinpointed as a possible reason for the increase in crime in Natal over recent years.
9. Valencia, Venezuela (72.02 per 100,000 inhabitants)
Valencia is the third largest city in Venezuela, and the capital of the state of Carabobo. It counts around 1.8 million people among its population and is found around 172 km away from Caracas. Valencia, like many Venezuelan cities, have seen an increase in crime in recent years due to extreme economic hardship and political instability. Other crimes such as robbery, kidnapped and sexual assault are also said to occur at high rates in Valencia.
8. Ciudad Guayana, Venezuela (83.39 per 100,000)
Ciudad Guayana is a city found in the state of Bolivar in Venezuela. It is home to just over 1 million people. The second - but unfortunately not the last - Venezuelan entry on this list, Guayana has largely fallen victim to large-scale economic hardship and the violence of organized gangs.
7. San Salvador, El Salvador (83.39 per 100,000 inhabitants)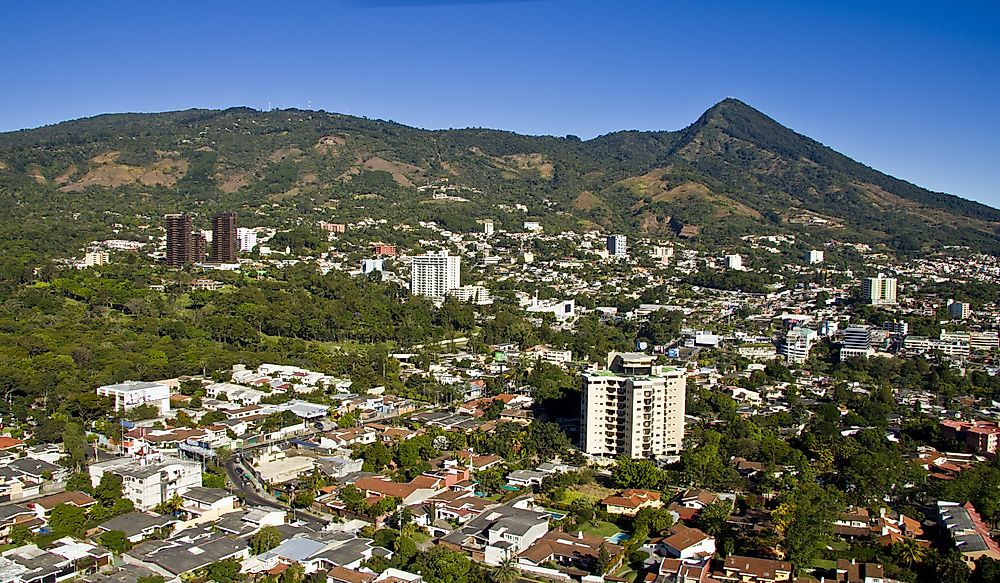 San Salvador is the capital as well as the largest city of El Salvador, and is home to 1.7 million in its metro area. Crime in El Salvador has been of great concern ever since the time of the country's civil war in the 1980s. Since then, the country as a whole has been ravaged by extreme gang violence, and San Salvador is no exception, which unfortunately helps explain this city's placement on the list.
6. Maturin, Venezuela (82.84 per 100,000 inhabitants)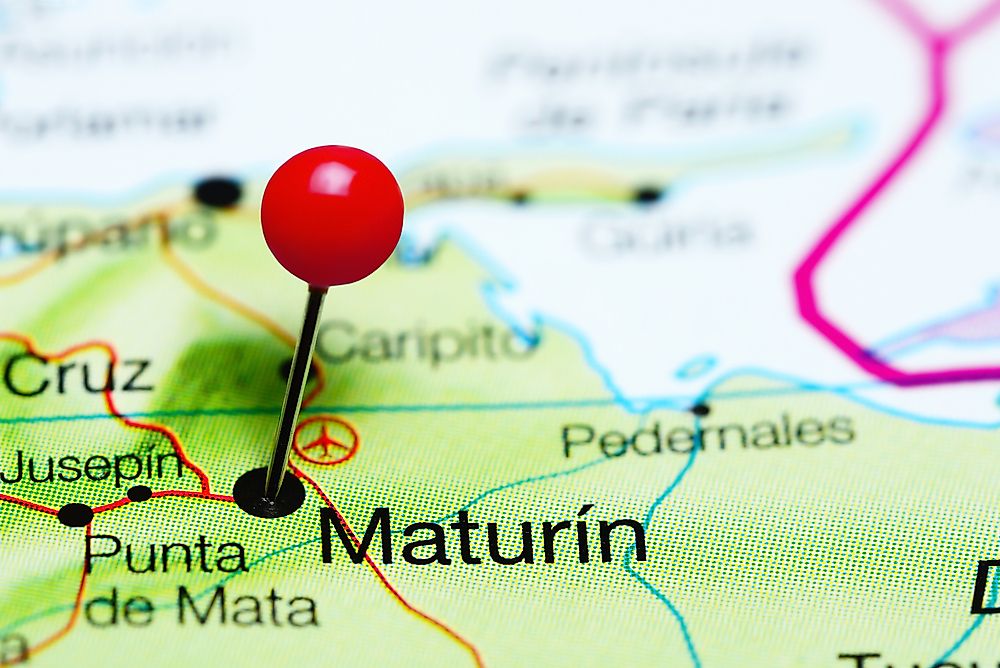 Maturín is the capital of the northeast Venezuelan state of Monagas. It is home to nearly 500,000 people, and is about 530 km away from Caracas. Like many cities in Venezuela, the violence that has been sweeping through it is large brought on by the country's extreme economic crisis. Other complicated factors behind this high rate include food shortages and well as the corruption of officials.
5. Victoria, Mexico (64.67 per 100,000 inhabitants)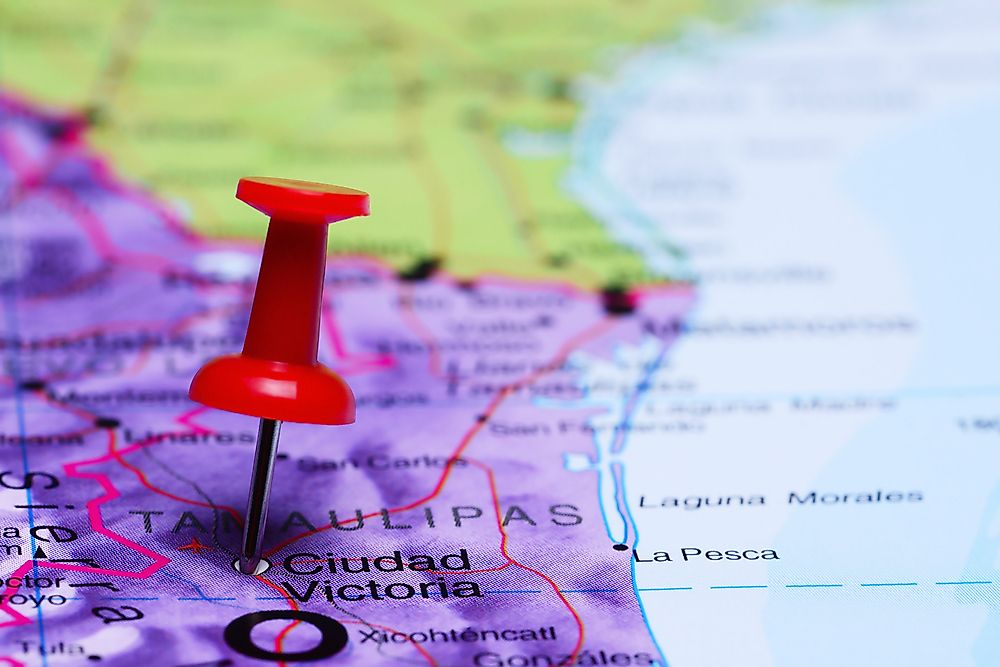 Victoria, or Ciudad Victoria, is a city in the Mexican state of Tamaulipas, located on the eastern side of the country. It has a population of just over 300,000, making it one of the smaller cities on this list. Unfortunately, the state of Tamaulipas is no stranger to the danger of gang violence, possibly because of its geographic located between possible smuggling routes of the Gulf of Mexico and the US border.
4. Distrito Central, Honduras (85.09 per 100,000 inhabitants)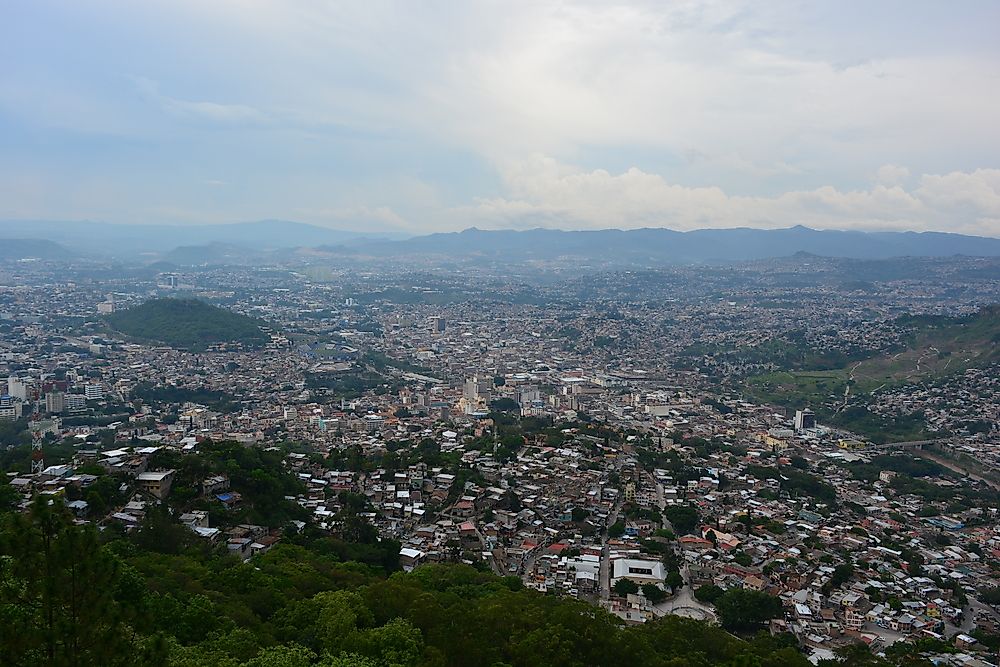 Distrito Central is actually a term describing the area of Tegucigalpa and Comayagüela, two major twin cities in Honduras who together have a combined population of just over one million. Like many of the entries on this list, these two cities have a serious problem with organized crime, a fact that has been growing stronger over recent years. In Tegucigalpa alone, 91% of crime involves male victims.
3. San Pedro Sula, Honduras (112.09 per 100,000 inhabitants)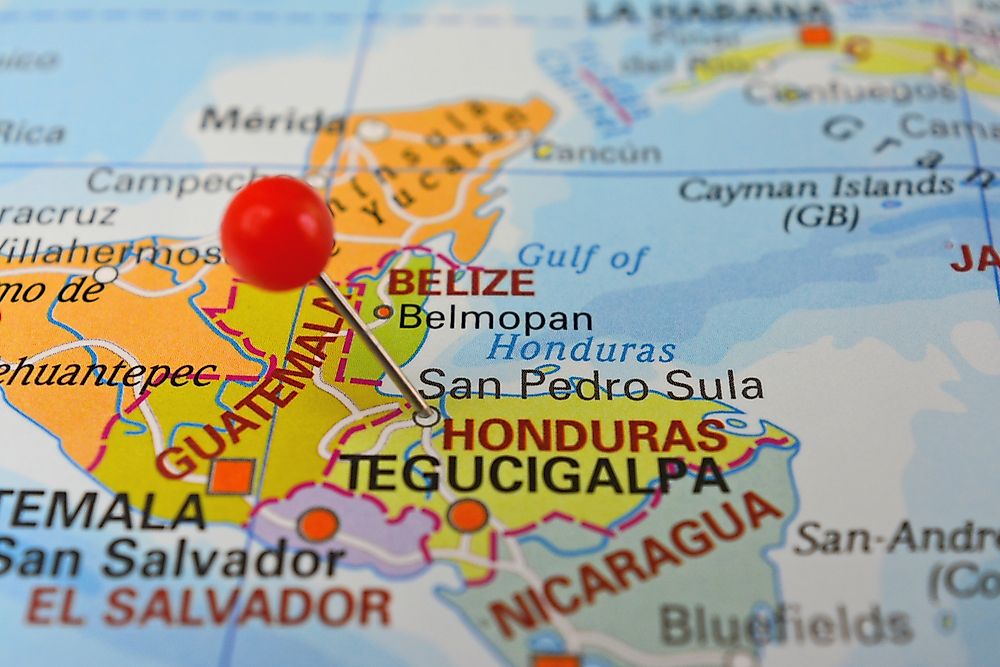 San Pedro Sula, population 719,063, is the second largest city in Honduras after its capital of Tegucigalpa. Organized crime is a massive problem across much of Honduras, who has suffered deeply from a cut in banana production as well as extensive damage from a hurricane in 2013. Although San Pedro Sula is an important economic center for the country, murder rates have soared in recent years, and it remains violent and dangerous. This violence involves a large among of organized gang warfare.
2. Acapulco, Mexico (113.24 per 100,000 inhabitants)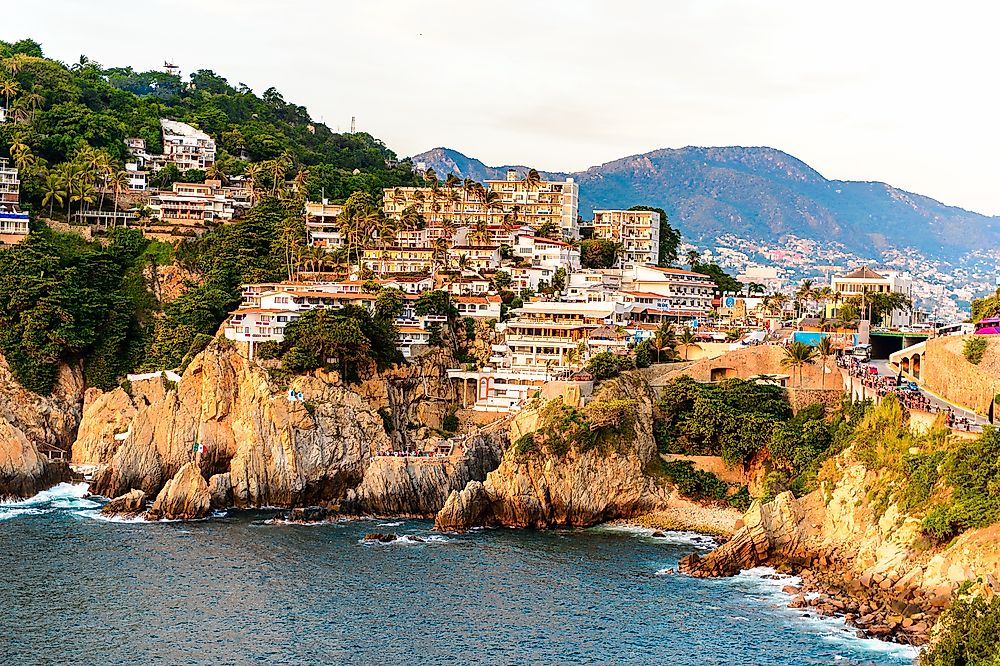 Known for its status as a popular resort town, Acapulco may stand out as a surprising entry on this list. However, crime in this vacation destination, which has a permanent population of just under 700,000, has been growing as of late. The reasons behind this explosion of crime have thought to have been born out of various factors such as a decline in tourism revenue and the increasing power of very dangerous drug cartels.
1. Caracas, Venezuela (130.35 per 100,000 inhabitants)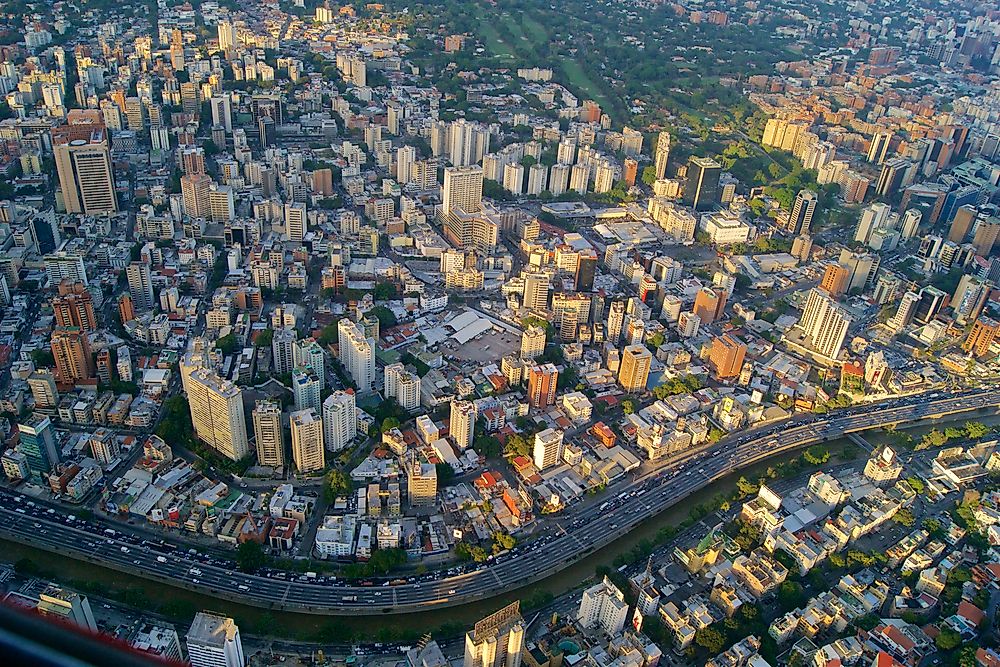 Not only does Caracas top the list of the most dangerous cities in South and Central America, but with 130.35 murders per 100,000 inhabitants, it is also the most dangerous city in the world. Unfortunately, this is a placement that Caracas has held for the past few consecutive years. Like many cities on this list, Caracas suffers from the dominance of gang wars and violence stemming from illegal drug trafficking. According to the United Nations, the poor political and economic climate of Venezuela is also to blame for the violence. Aside from murder, kidnapping and assault are also commonplace in the city of Caracas, which has a population of around 1.9 million and is the capital as well as the largest city in Venezuela.
List of the Cities of Central and South American By Homicide Rate
| Rank | Location | Homicide Rate (Per 100,000) |
| --- | --- | --- |
| 1 | Caracas, Venezuela | 130.35 |
| 2 | Acapulco, Mexico | 113.24 |
| 3 | San Pedro Sula, Honduras | 112.09 |
| 4 | Distrito Central, Honduras | 85.09 |
| 5 | Victoria, Mexico | 84.67 |
| 6 | Maturin, Venezuela | 82.84 |
| 7 | San Salvador, El Salvador | 83.39 |
| 8 | Ciudad Guayana, Venezuela | 82.84 |
| 9 | Valencia, Venezuela | 72.02 |
| 10 | Natal, Brazil | 69.56 |
| 11 | Belem, Brazil | 67.41 |
| 12 | Aracaju, Brazil | 62.76 |
| 13 | Feira de Santana, Brazil | 60.1 |
| 14 | Barquisimeto, Venezuela | 59.38 |
| 15 | Cumana, Venezuela | 59.31 |
| 16 | Campos dos Goytacazes, Brazil | 56.45 |
| 17 | Salvador, Brazil | 54.71 |
| 18 | Cali, Colombia | 54 |
| 19 | Tijuana, Mexico | 53.06 |
| 20 | Guatemala, Guatemala | 52.73 |