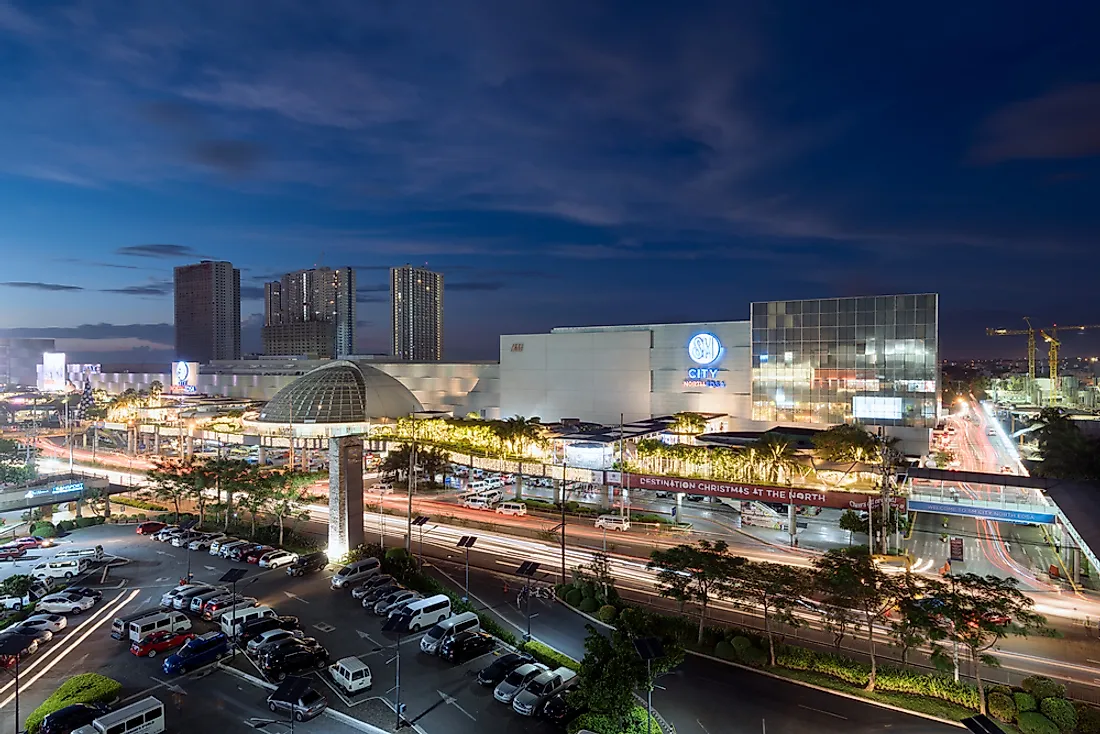 The 10 Largest Shopping Malls in Asia
Regarding shopping, Asia is a continent that knows how to do it big. Asia is a shoppers' paradise and is home to some of the world's largest and most luxurious shopping malls. So if you are open to treating yourself to a consumer's holiday, look at some of these massive malls in Asia. From China to Iran, these complexes are sure to amaze.
1. Iran Mall, Iran - 21,000,000 ft2 (1,950,000 m2)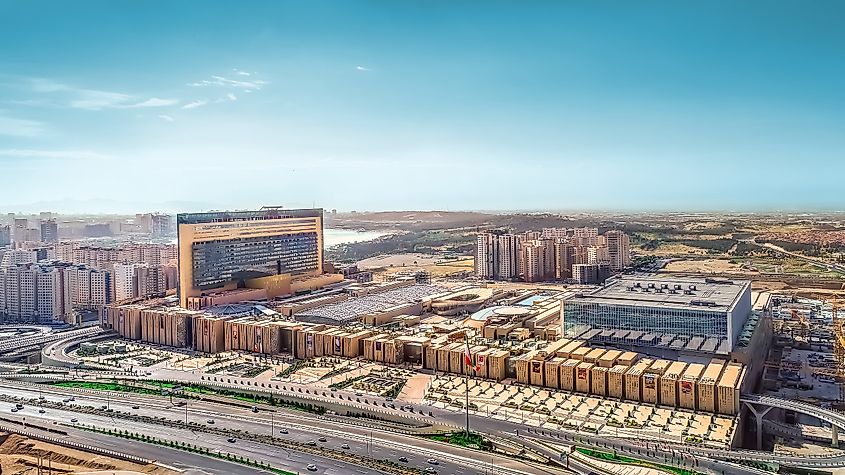 The Iran Mall in Tehran has quickly become the largest shopping mall not only in Asia but also the world. An impressive feat, the complex has managed to cover 21,000,000 ft2 and is situated in northwest Tehran. Inside you'll find a diverse array of facilities, ranging from a swimming pool and ice-skating rink to a hotel and even a tennis court. It's also an ideal spot for hikers and city cyclists as they can hit the trails on top of the building. So, whether you're embarking on some serious shopping or looking for something more leisurely, this enormous hub may be the place to find it.
2. IOI City Mall, Malaysia - 8,000,000 ft2 (821,000 m2)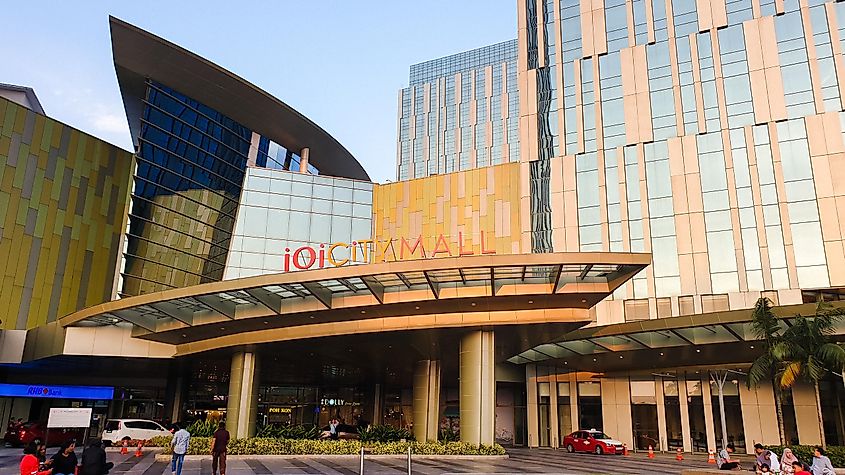 Located in the heart of Putrajaya, Malaysia, IOI City Mall is the second-largest shopping mall in all of Asia. This luxury destination, boasting 650 stores spanning more than 8,000,000 ft2 , has something for everyone. The mall features a range of international and local brands, from huge department stores to designer boutiques. Additionally, there are two high-end skating rinks with Olympic-style ice surfaces that are open to visitors daily. This mall will exceed expectations by providing a shopping experience unlike any other.
3. New South China Mall, China - 7,100,000 ft2 (659,612 m2)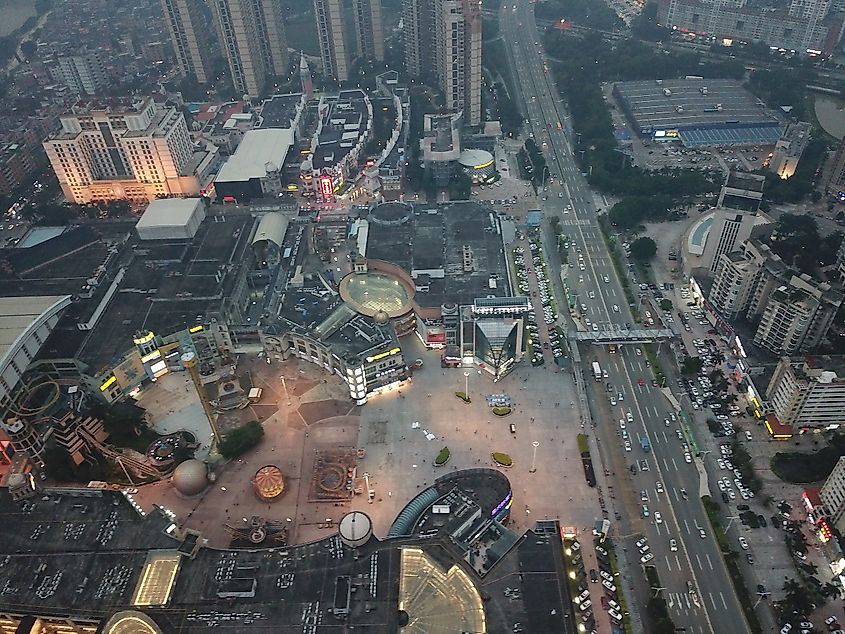 Standing at 7,100,000 ft2, the New South China Mall in Dongguan, China, is the largest shopping mall in Asia. Despite its enormity, it has not generated much business and is better known as the "Ghost Mall." It still contains numerous attractions such as roller coasters and canal rides; however, they remain primarily unused, like the many empty storefronts that litter the hallways. It is a relic of consumer culture - an impressive but destitute building.
4. The Isfahan City Center, Iran - 7,000,000 ft2 (650,000 m2)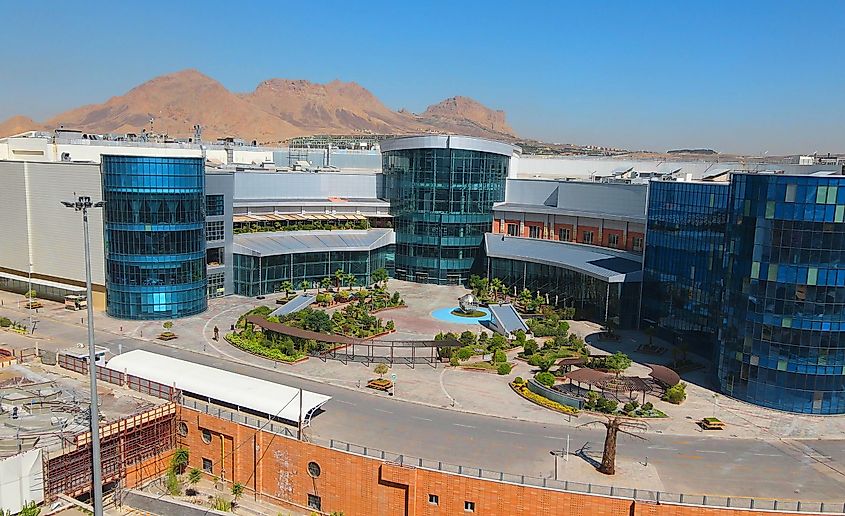 The Isfahan City Center, the fourth-largest shopping mall in Asia, opened its doors in 2012. This giant complex spans an impressive 7,000,000 ft2 and includes a museum, an indoor theme park with a roller coaster and bumper cars, and a five-star hotel. No wonder this attractive center is one of Asia's most extensive - it has something for everyone! So whether you're looking to shop until you drop or soak up some culture in the museum, this mall promises you an exceptional experience that lasts long after you head home.
5. The SM Mall of Asia, Philippines - 6,349,530 ft2 (589,891 m2)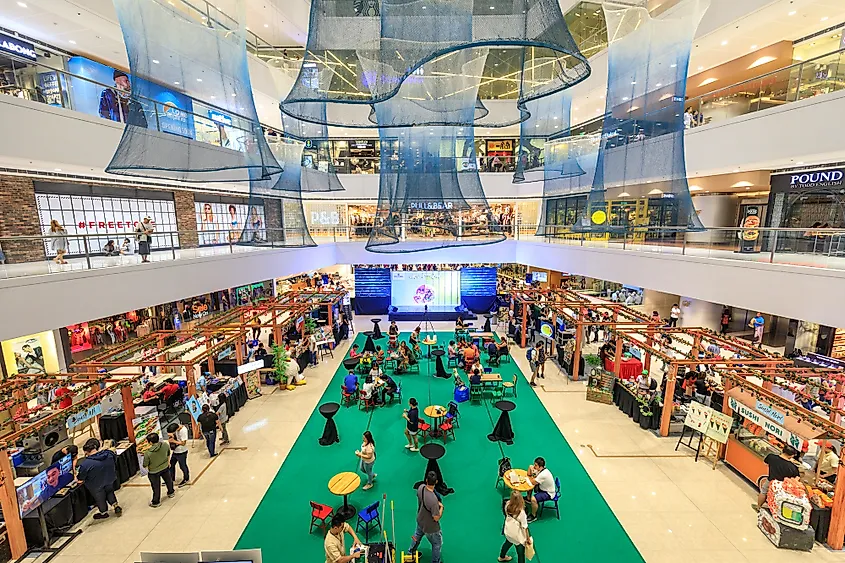 The SM Mall of Asia is one of the top destinations for locals and tourists. It is located in Manila and is the fifth-largest mall in all of Asia. This vast complex, which opened in 2006, welcomes 200 thousand daily visitors, making it one of the busiest shopping centers in the world. Nowadays, visitors often come to check out its IMAX Theater, explore the Galeón Museum, skate in the skating rink, or stay at one of its five hotels. Whatever the reason, a visit to this fantastic mall will offer an unforgettable experience!
6. SM Tianjin, China - 6,080,000 ft2 (565,000 m2)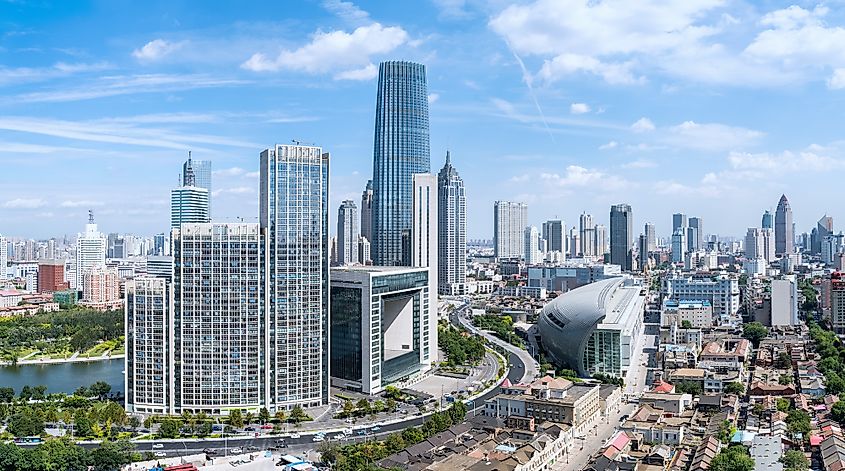 SM Tianjin provides a unique shopping experience that embraces Chinese history and culture. Covering an impressive 6,080,000 ft2, the mall offers a wide range of stores to suit each shopper's need, with over 2,500 outlets. It is cleverly composed of five thematic buildings based on key Chinese elements: Earth, Fire, Water, Metal, and Wood. This beautiful shopping complex opened in the Tianjin Airport Economic Area in 2016 and is now widely regarded as one of Asia's biggest retail centers.
7. The Golden Resources Mall, China - 6,000,000 ft2 (557,419 m2)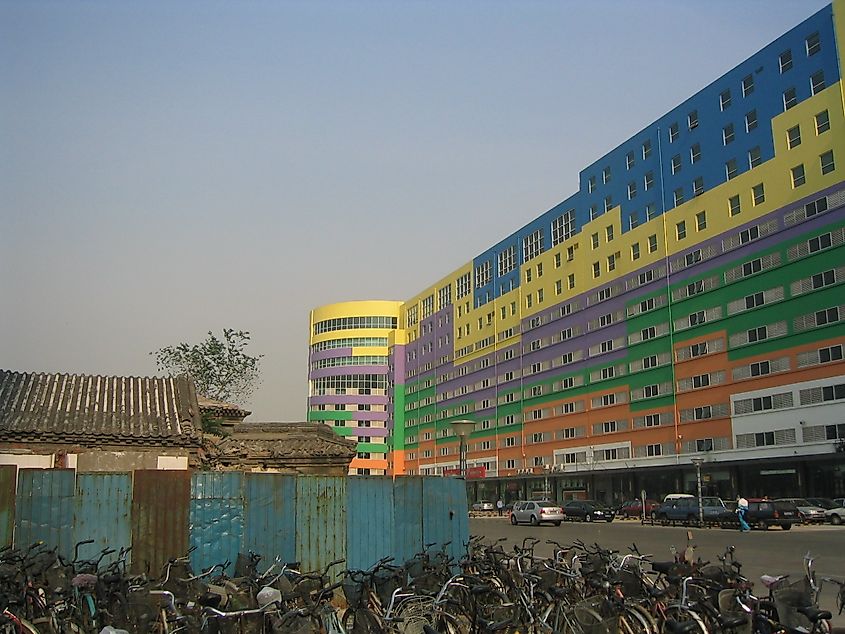 Completed in 2004, the Golden Resources Mall in Beijing, China, is the seventh most significant shopping mall in Asia. Spanning 6,000,000 ft2 across six floors and featuring a 206-foot-tall entrance gate, the mall is a sight to behold. Located conveniently close to new subway lines, more and more visitors can now easily access the mall. This investment in public transport has increased its patronage and transformed it into a hub of activity for people from all over Beijing.
8. Central WestGate, Thailand - 5,923,140 ft2 (550,278 m2)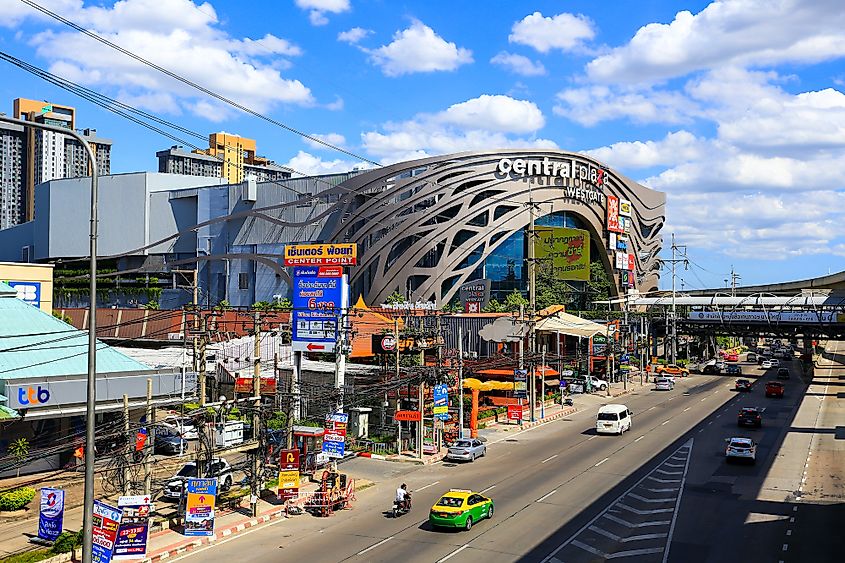 Central WestGate is genuinely remarkable. As the eighth biggest mall in Asia, it stands out amongst the rest in terms of its sheer size, with over 5,923,140 ft2 of gross floor area - plenty of space for shopping and eateries alike. Located in the Nonthaburi Province just outside of Bangkok, it was purpose-built as part of an effort to make Thailand a regional shopping hub. There are hundreds of Thai and international brands here and over two hundred restaurants; a tired shopper need never go hungry. When looking for a unique shopping experience within Southeast Asia, Central WestGate is worth seeking out – there is something to suit everyone here.
9. CentralWorld, Thailand - 5,900,000 ft2 (550,000 m2)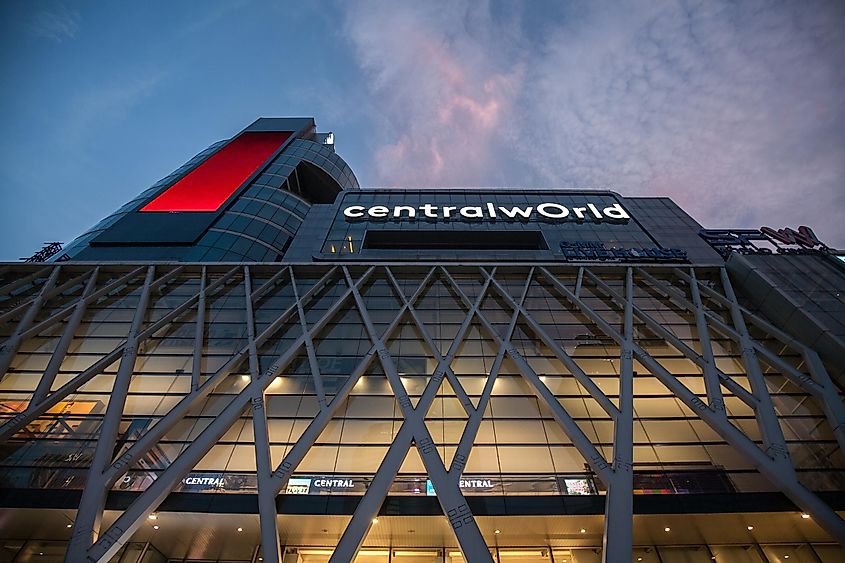 Located in Bangkok, Thailand, CentralWorld is an impressive shopping destination. Opened in 1990, the complex, which also includes an office tower and a luxury hotel, was initially known as World Trade Center but was given its present name in 2005. The mall hosts the CentralWorld Square, the city's biggest outdoor activity space that has witnessed the gathering of large crowds over the years for celebrations like the New Year's Eve countdown party. In addition to its numerous stores, a variety of cafes, restaurants, and an upscale cinema complex attracts visitors to this mall throughout the year.
10. ICONSIAM, Thailand - 5,650,000 ft2 (525,000 m2)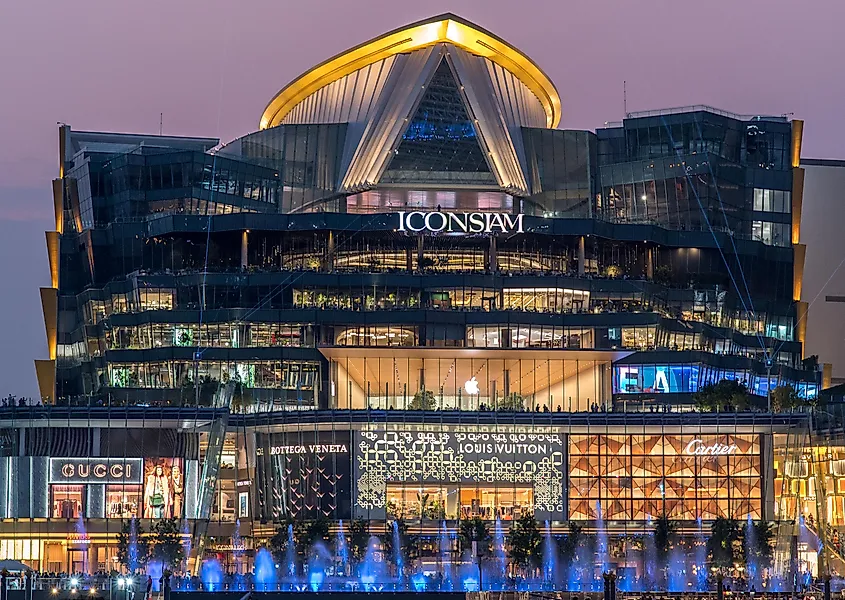 Another top shopping destination in Bangkok, Thailand, the ICONSIAM, completes this list with an impressive area of 5,650,000 ft2. The ICONSIAM's iconic location on the banks of the Chao Phraya River adds to its beauty. The shopping complex, opened recently in 2018, is hugely popular among the tourists and residents of Bangkok and hosts Thailand's first Apple store. In addition to stores, the ICONSIAM also hosts a Heritage Museum, a riverside park, and numerous cafes and restaurants to ensure a good time for all visitors.
Asia has many impressive and diverse malls, and those mentioned above are not only the largest in the continent but also the world. These excellent malls, with their great variety of shops and entertainment areas have become significant attractions for tourists worldwide. Moreover, these malls are not only great for leisure but also provide an economic boost to their local economy. Therefore, when travelers plan to visit Asia, they should take time to truly see one of these fantastic shopping malls to experience this continent's culture and diversity. 
The 25 Biggest Malls In Asia
| Rank | Mall | Location | Year opened | Gross leasable area (in ft2) |
| --- | --- | --- | --- | --- |
| 1 | Iran Mall | Tehran, Iran | 2018 | 21,000,000 |
| 2 | IOI City Mall | Putrajaya, Malaysia | 2014 | 8,840,000 |
| 3 | South China Mall | Dongguan, China | 2005 | 7,100,000 |
| 4 | Isfahan City Center | Isfahan, Iran | 2012 | 7,000,000 |
| 5 | SM Mall of Asia | Pasay (Metro Manila), Philippines | 2006 | 6,349,530 |
| 6 | SM Tianjin | Tianjin, China | 2016 | 6,080,000 |
| 7 | Golden Resources Mall | Beijing, China | 2004 | 6,000,000 |
| 8 | CentralPlaza WestGate | Bangkok, Thailand | 2015 | 5,923,140 |
| 9 | CentralWorld | Bangkok, Thailand | 1990 | 5,900,000 |
| 10 | ICONSIAM | Bangkok, Thailand | 2018 | 5,650,000 |
| 12 | 1 Utama | Petaling Jaya, Malaysia | 1995 | 5,590,000 |
| 13 | SM City North EDSA | Quezon City, Philippines | 1985 | 5,351,960 |
| 14 | Global Harbor | Shanghai, China | 2013 | 5,200,000 |
| 15 | SM Megamall | Mandaluyong, Philippines | 1991 | 5,100,000 |
| 16 | SM Seaside City Cebu | Cebu City, Philippines | 2015 | 5,064,270 |
| 17 | Persian Gulf Complex | Shiraz, Iran | 2011 | 4,800,000 |
| 18 | The Avenues Mall | Al Rai, Kuwait | 2007 | 4,570,000 |
| 19  | Sunway Pyramid | Subang Jaya, Malaysia | 1997 | 4,300,000 |
| 19 | New Century Global Center | Chengdu, China | 2013 | 4,300,000 |
| 19 | Dream Mall | Kaohsiung, Taiwan | 2007 | 4,300,000 |
| 19 | Siam Paragon | Bangkok, Thailand | 2005 | 4,300,000 |
| 19 | Central Phuket | Phuket, Thailand | 2004 | 4,300,000  |
| 19 | Festival Alabang | Muntinlupa, Philippines | 1998 | 4,300,000 |
| 25 | Lotte World Mall | Seoul, South Korea | 2014 | 4,127,600 |