For some, a mall is just a store. It is just a place where people get what they need and some of what they want. But for others, a mall is a lifestyle hub to shop and do all other activities with friends, family and colleagues. In recent history, the humble superstore has grown to become a mammoth structure including cinemas, supermarkets, and often posh department stores with rows upon rows of dining and entertainment options.
Gigantic structures that span millions of square feet have become a hallmark of mall culture in many countries. The bigger the better. Huge malls allow customers to get lost in a world away from their realities at home.
Top 10 Biggest Malls
1. Iran Mall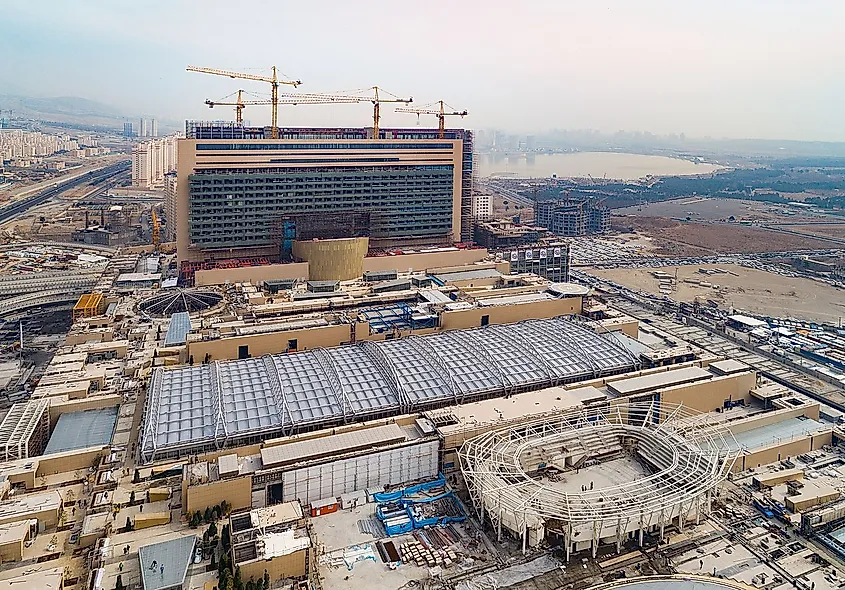 As of 2020, the biggest mall in the world is the massive Iran Mall. Located in Northwest Tehran, this huge structure covers a total area of around 21 million leasable square feet. It's a commercial, cultural, and social hub that includes commercial spaces including retail outlets, cultural facilities, recreational areas, a hotel, and some parking spaces.
The mall's roof serves as a sports complex where people can do activities like hiking and cycling. It also has a tennis court, a swimming pool, and even an ice rink! While the already finished areas of Iran Mall come together to make this mall the biggest in the world, some parts are still under construction, meaning this megastructure is expected to get even bigger in the coming years.
2. South China Mall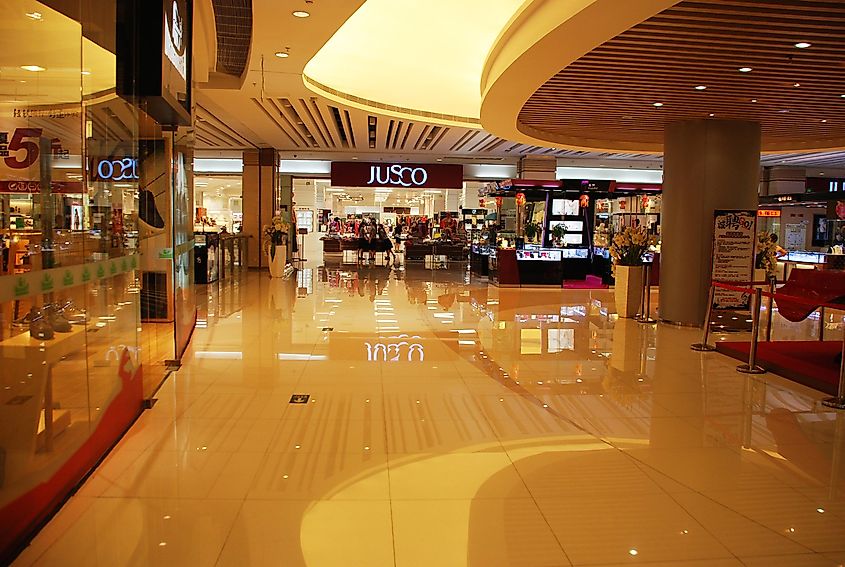 The title of "World's Biggest Mall" was previously held by South China Mall in Dongguan China. But in 2018 the construction of the supermall in Iran brought the South China Mall down one spot to second place. It covers an area of 7.1 million leasable square feet and was opened in 2005. The original aim was to attract 100,000 visitors daily but the place remained empty for many years. Until recently, after renovations and modernization, the mall has seen a steady increase in tenants including restaurants that cater to the middle class.
The mall includes seven different zones that are designed to resemble prominent cities around the world. One zone includes a model Arc de Triomphe like the one in Paris, and another with gondolas like in Venice. 
3. Mall of Istanbul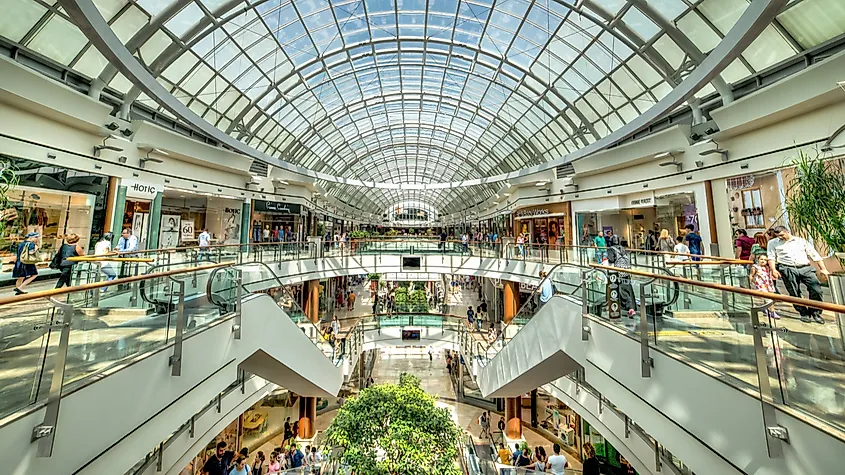 The mammoth Mall of Istanbul spans over 7 million square feet of leasable space. Aside from the usual shopping options, this one has a giant theme park right inside! It's the first of its kind in Turkey. It houses some of the world's leading brands and has over 300 stores. It has several performance centers, a gourmet center, and an extensive shopping center. It is also home to Turkey's biggest cinema center with 12 theaters and 3,050 seating capacity.
4. SM Tianjin
Another gigantic mall located in China is SM City Tianjin. It spans a little over six million leasable square feet. It houses more than 2,500 stores spread throughout the enormous complex. It is composed of five different buildings each named after the five traditional Chinese elements—Earth, Fire, Water, Metal, and Wood. It opened its doors in 2016 in the bustling Tianjin Airport Economic Area.
5. Golden Resource Mall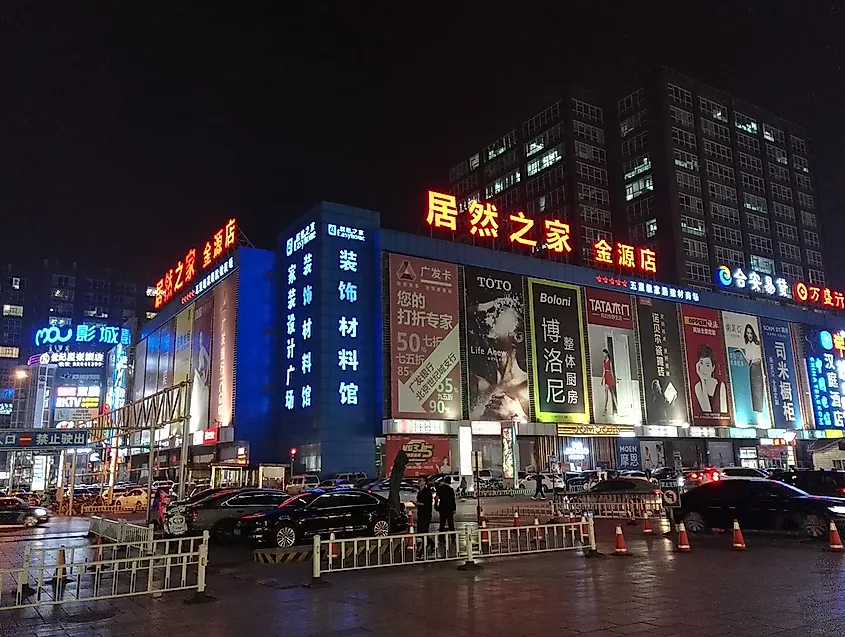 Another supermall in China is what many call the "Great Mall of China." The Golden Resource Shopping Mall has a total leasable area of 6 million square feet and houses more than 1,000 stalls. It's not as much of a sprawling structure like the rest of those on the list because this one is a six-storey building surrounded by new apartment buildings and offices, but it has more than 230 escalators to accommodate the bustle of shoppers moving from floor to floor!
6. CentralPlaza WestGate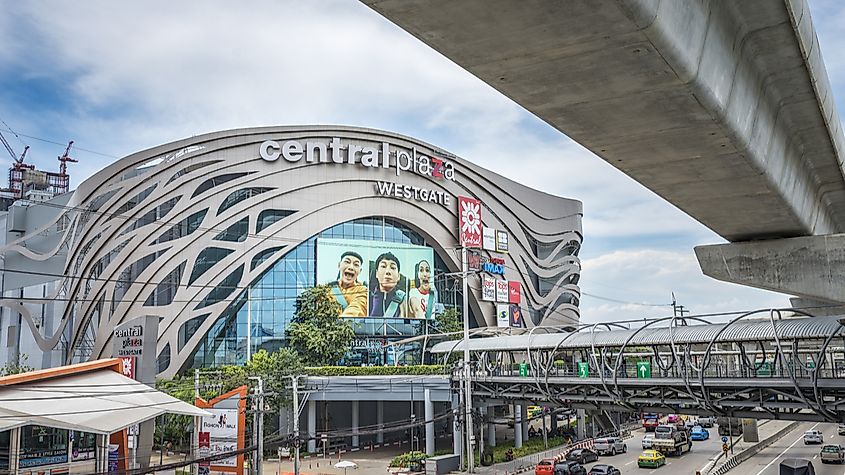 Thailand's biggest mall is the CentralPlaza WestGate, located in Thailand's Nonthaburi Province, in a suburb of its capital city Bangkok. It has over 5.9 million square feet of gross floor area composed of multiple floors. It is deemed South East Asia's "Super Regional Mall" and was built as part of an effort to convert Thailand into a thriving regional shopping hub. This mall has over 500 Thai and international brands, and over 200 restaurants.
7. CentralWorld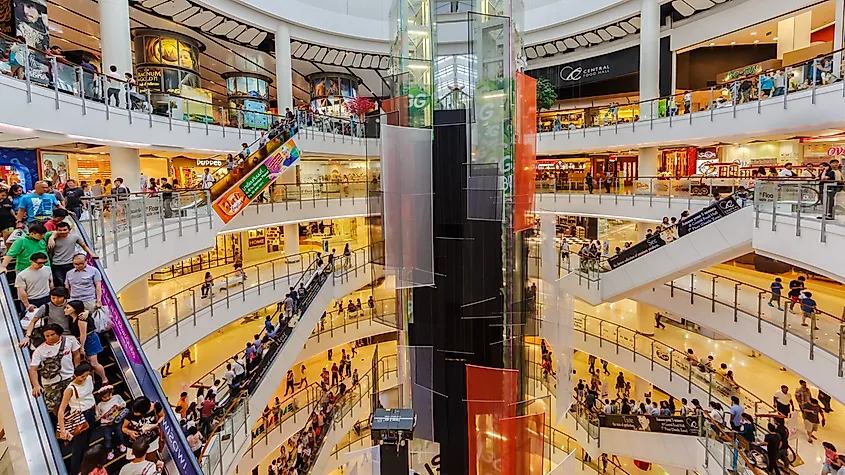 Almost as big as the CentralPlaza WestGate mall is Thailand's CentralWorld Mall located in the country's capital, Bangkok. One of the largest shopping complexes in the region, the CentralWorld Mall includes 500 stores, 100 restaurants and cafés, and 15 cinemas. It has a kid's zone, a learning center, and two department stores. It also has its own ice rink, like a few others on this list.
8. ICONSIAM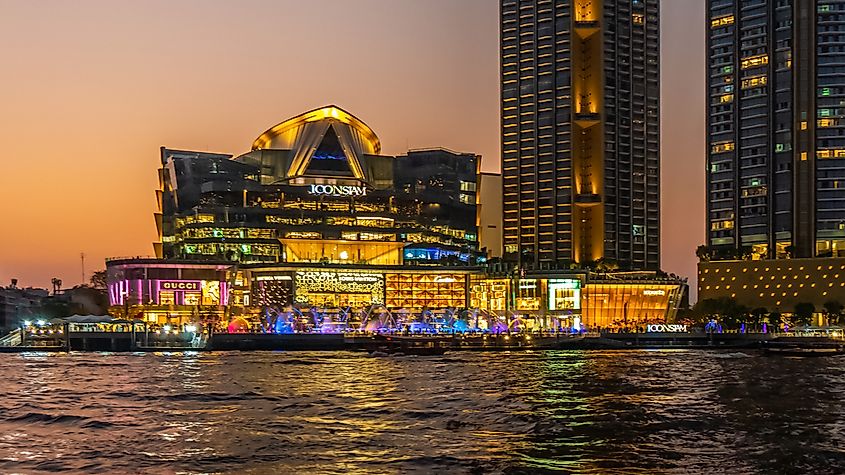 Also located in Bangkok, is the next largest mall in Thailand, the ICONSIAM Mall. This spectacular river-side mixed-use development is unique since, aside from the usual retail stores, it also has a quirky indoor floating market where shoppers can buy food from a boat docked by the side of the river.
9. SM City North Edsa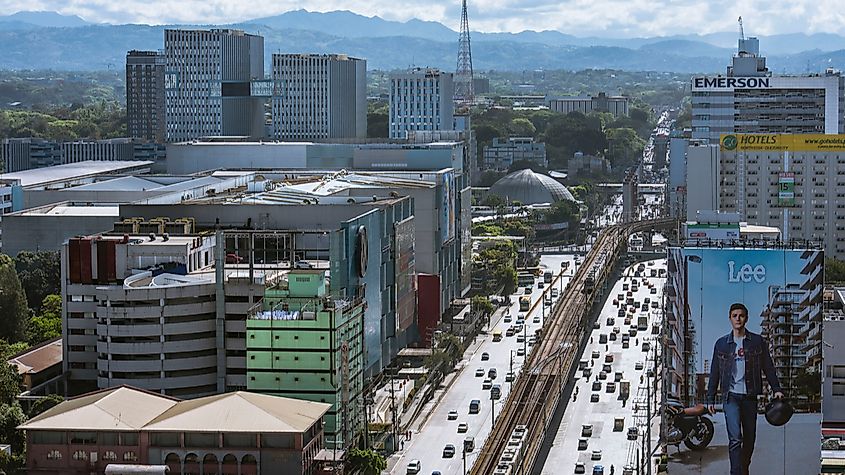 A short flight from Thailand is the next biggest mall in South East Asia—the Philippines' SM City North EDSA. Even after the influx of mall giants in the country's capital,  North EDSA, while relatively older than the rest, remains the biggest. It is located in one of the capital's busiest areas and provides locals with a giant air-conditioned escape from the sometimes-unbearable summer heat.
10. Forum Istanbul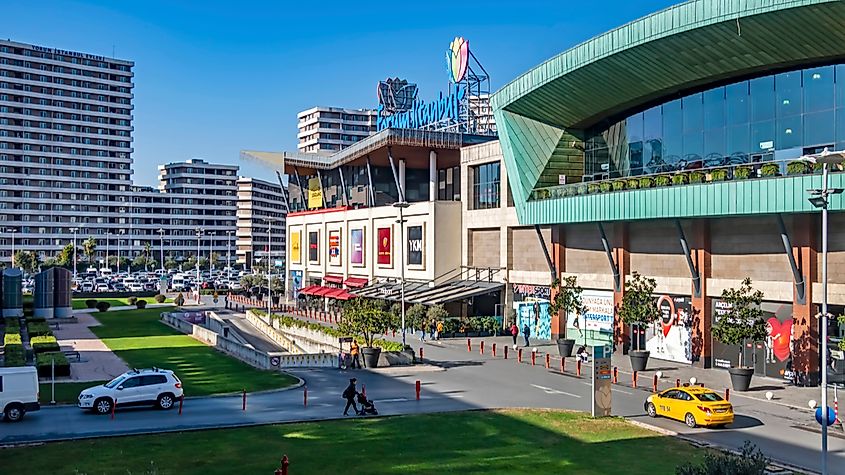 Occupying tenth place is the Forum Istanbul that has around 5.4 million square feet of leasable space. It is most notable for its impressive architecture with alleys and domes as well as colors and hues that reflect elements of the country's culture.  
Most Of The Biggest Malls Are In Asia
Most of the top biggest malls in the world can be found spread across Asia. This is because, for many countries in Asia, mall culture is a serious business. It fuels the economy as it provides thousands of locals with valuable employment and keeps the country's business sector robust. It's the best way to encourage people to let go of their income. In some southeast Asian countries, the comforts of an airconditioned mall also provide easy respite from the hot or humid temperatures outside, encouraging people to flock to the malls daily.