United States law enforcement consists of federal agencies, state police, sheriff departments, and local police. City police officers are responsible for apprehending criminals, investigating suspected criminal activities, the temporary detention of suspects, presenting suspects to the courts, and ensuring order in communities.
Major US cities have large police enforcement and investigation agencies that employ thousands of officers and personnel. Looking at the 50 biggest ones in the country, New York City, Chicago, and Los Angeles hold the top three spots.
1. New York City Police Department (NYPD)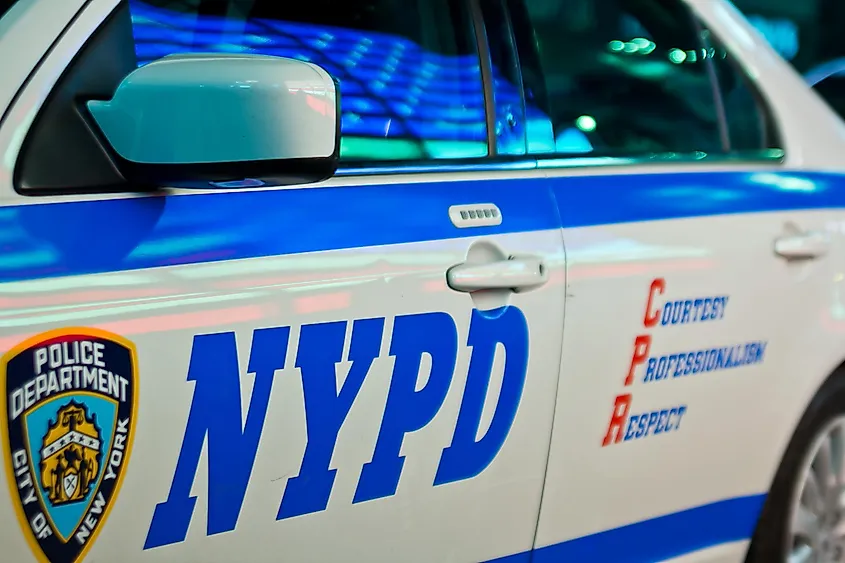 Established in 1845, The New York City Police Department (NYPD) is one of the most well-known law enforcement agencies in the world. As the largest in the US, it currently has about 36,008 full-time active officers and 19,000 civilian employees.  This is almost three times as many as the country's second-largest police department in Chicago. NYPD consists of 10 bureaus, six of which are strictly devoted to enforcement. Their proposed 2021 budget was $5.92 billion for the fiscal year 2020, and $5.64 billion for fiscal 2021.    
2. Chicago Police Department (CPD)
Coming in at number two is the Chicago Police Department, one of the oldest local law enforcement agencies in the United States. It was formed in 1837 and is commonly known as the Chicago P.D. There are 11,965 full-time active officers, plus another 2,000 administrative employees. Their total budget totaled $1.76 billion in 2020.
3. Los Angeles Police Department (LAPD)
With 9,870 active officers and nearly 3,000 administrative and executive staff, the City of Los Angeles Police Department (LAPD) is the third-largest local law enforcement agency in the U.S. According to their website though, there is only one officer for every 433 residents. This gives L.A. one of the country's lowest police officer to resident ratios. The LAPD's operating budget is around $1.86 billion.
4. Philadelphia Police Department (PPD)
As the oldest municipal police department in the U.S., the Philadelphia Police Department (PPD was formed in 1828. Also known as the Philly PD, this city's force has about 6,031 full-time active officers, and a ratio of about 430 officers per 100,000 residents. In mid-June of this year, the City Council approved a $4.9 billion budget for the 2021 fiscal year.
U.S. Police Presence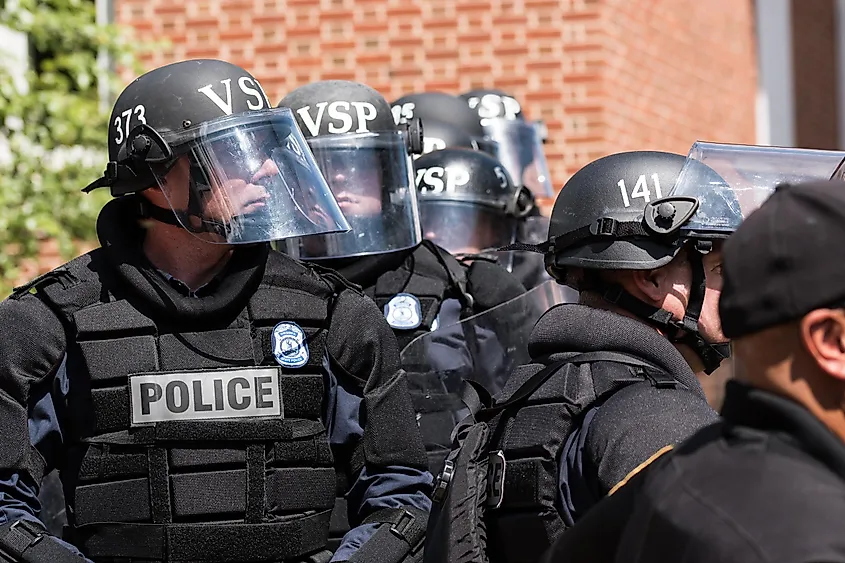 In total, there are 17,985 local and state law enforcement agencies in the United States that employ at least one permanent officer that is sworn in.
12,501 are local police departments
1,733 are special jurisdiction offices
3,063 are sheriff's offices
638 are other types of agencies.
The role of the police is to serve and protect. Police presence varies greatly across cities in the U.S. and is driven by populations, call volumes, municipal budgets, and other factors. It is apparent that small cities do not need as many law enforcement officers as large ones, but as a general rule, there are approximately 336 law enforcement officers and civilians for every 100,000 people in the United States.