Ireland is an European island nation in the Atlantic Ocean. Like other nations in the world, there are several lakes in the state. Within this analysis, a lake may be referred to as a "lough" (articulated as "loch"), which is Irish for lake. Within Ireland, loughs number more than 12,000. Occasionally, reference will be made to Ireland and the Republic of Ireland. For more clarification, Ireland is shared between the Republic of Ireland and Northern Ireland. This list includes the largest loughs from both nations.
14. Lough Carra
Lough Carra covers an area of 16 sq km. It has an average depth of 6 feet and a maximum depth of 59 feet. This particular lough empties into the bigger Lough Mask through the River Keel. In addition, it is part of a larger system of three loughs that include Lough Mask and Lough Corrib.
13. Lough Sheelin
This lake is a limestone freshwater lake with the second smallest size at 7 square miles, a maximum depth of 49 feet, and an average depth of 14 feet. Once famed for its population of natural brown trout, the lake currently has depleted numbers of the species due to phosphorous from agriculture.
12. Lough Leane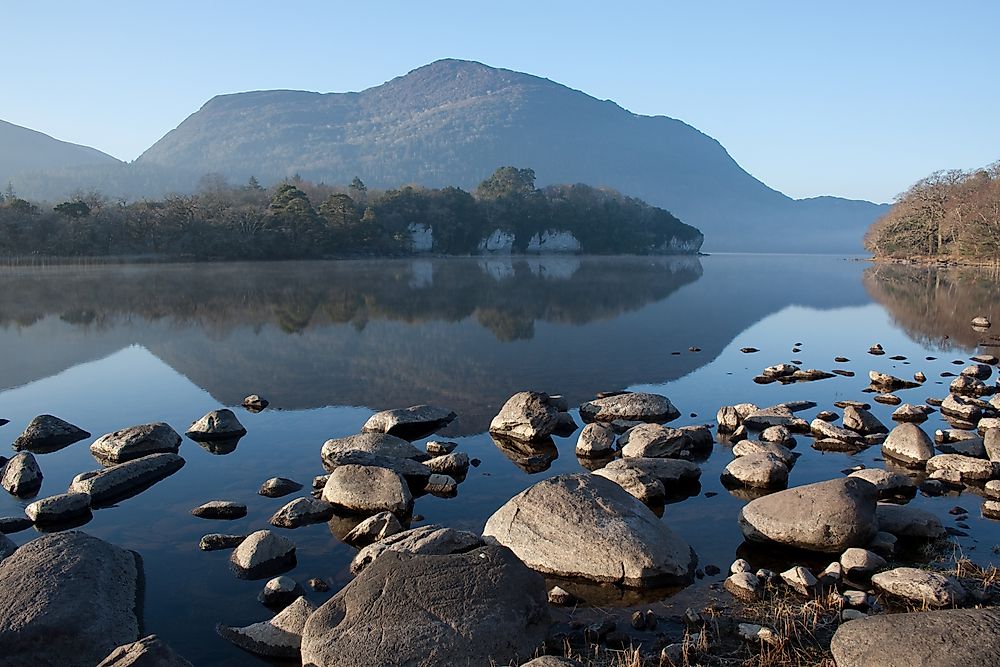 This lake is the most massive of the lakes of Killarney which are three in number. The name is derived from an Irish word that means learning. River Laune originates from the lake and drains into Dingle Bay. Leane spans about 8 square miles with the deepness reaching a massive maximum of 196 feet and averaging 43 feet. The habitat includes the critically threatened blunt-snouted Irish char.
11. Poulaphouca Reservoir
Located in County Wicklow, this reservoir is mostly used for electricity generation, a wild bird conservation center, and for supplying water to the people. Also called the Blesington Lakes, this reservoir averages a span similar to Lough Leane above. The maximum depth is unknown although it averages at 22 feet.
10. Lough Melvin
Internationally popular due to its diversity in plants and animals, Lough Melvin lies on the border between Ireland's County Leitrim and the UK's County Fermanagh. The lake has a span of about 9 square miles with depths averaging 25 feet and a maximum depth of 144 feet. Lough Melvin is widely well-known and appreciated by tourists and scientists alike.
9. Upper Lough Erne
Together with the much bigger Lower Lough Erne, the Upper Lough Erne (or the Upper Lough) lies along the River Erne. The southernmost of the two lakes, it has a size of about 13 square miles and a maximum depth of 88 feet. The one thing that makes this lake unique is the fact that it has the second smallest average depth of a mere 7 feet and has plenty of tiny islands that almost resemble a maze.
8. Lough Allen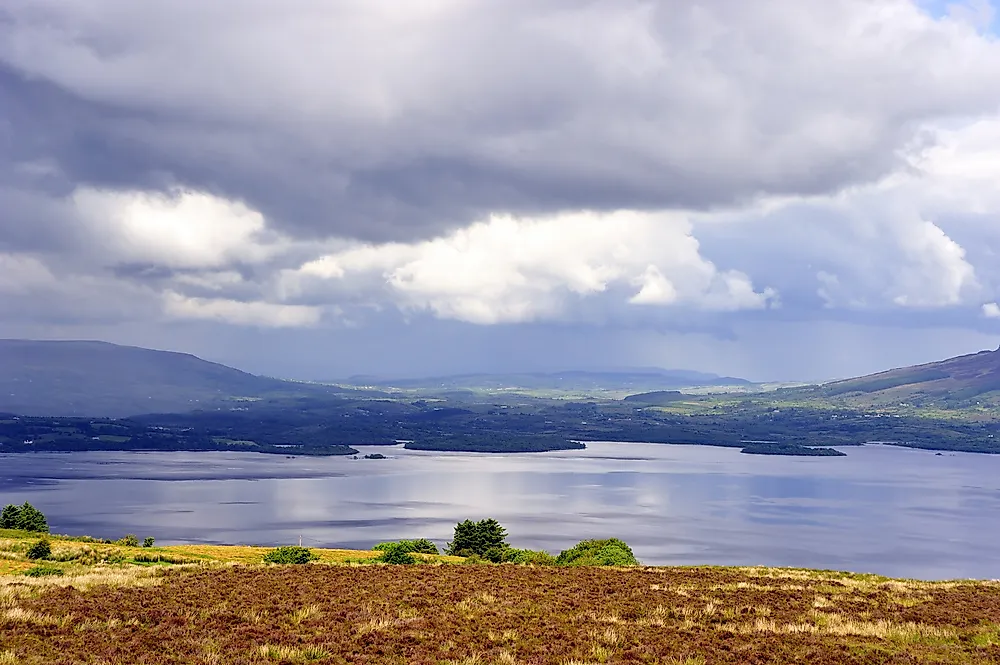 Alongside Loughs Ree and Derg, Lough Allen in Connacht is the third lake along River Shannon. This lough is the uppermost one of the three enormous lakes. With the shape of an isosceles triangle, Lough Allen has an area of around 13 square miles while its maximum and average depths are 140 feet and 36 feet respectively. Power generation is the main use of the lough.
7. Lough Conn
With an approximate coverage of 22 square miles, Lough Conn lies in County Mayo with Lough Cullin to the south being the closest lake. River Moy joins Conn to the infinitely bigger Atlantic Ocean. On a grander scale, the lake lies in the Republic of Ireland and is popular for fishing activities. The maximum depth is 111 feet while the average depth is 22 feet.
6. Lough Mask
This lake may have a relatively modest area of 32 square miles only, but it has a considerate maximum depth of 190 feet and the highest average depth at 49 feet. The lough is the middle part of a three lake system which, together with Lough Corrib and one other lake, eventually drains into Corrib River. The upper half of this lough is the deepest while the eastern part is shallower and full of islands. Trout fishing has made this lake very popular.
5. Lough Ree
Lough Ree is one of the three major lakes along River Shannon in Ireland's midlands. Lough Derg, which is the third biggest lough in Ireland, is one of the other lakes along the river. Closely following Lower Lough Erne in size, this lake has an approximate area of 40 square miles with the maximum and average depths reaching 114 feet and 20 feet respectively. A popular boating and fishing site, Ree is the border between Westmeath and Longford counties.
4. Lower Lough Erne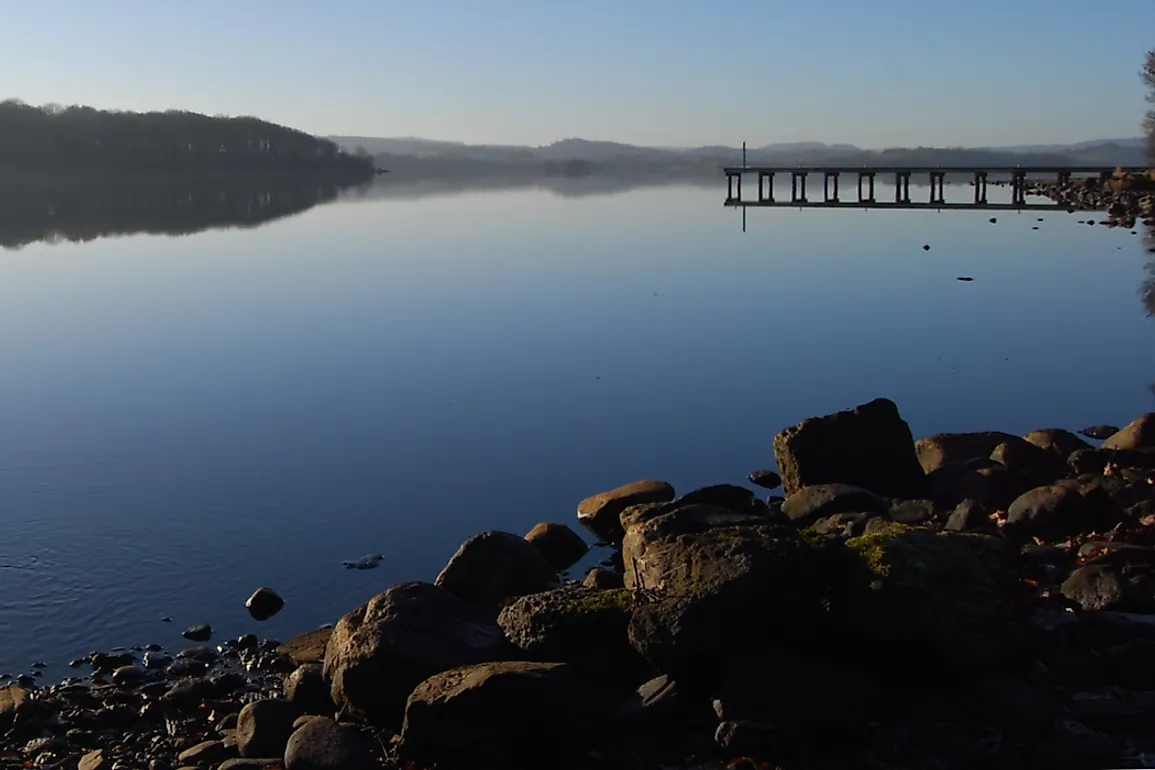 Northern Ireland is represented by Lower Lough Erne, which is a joinery of two lakes. These two lakes are actually broadened sections of River Erne with the bigger northern one known as the Lower Lough or simply the Broad Lough. Within the 42 square miles of the lake, there are 154 islands alongside plenty of inlets and coves. This lough has the deepest maximum depth of 226 feet and an average depth of almost 40 feet.
3. Lough Derg
In the third position, Lough Derg, also on the side of the Republic of Ireland, is a freshwater lake with an approximate area of 50 square miles. The maximum and average depths are about 118 feet and 24 feet respectively. This lough is mostly used as a source of water for people and other activities like fishing and sailing.
2. Lough Corrib
Located in Ireland's side that is owned by the Republic of Ireland, Lough Corrib has a maximum depth of around 164 feet and an average depth of about 21 feet. While it may be considerably smaller (with an area of 68 square miles) than Neagh, Corrib has twice the maximum depth of Neagh. A recent study has shown that there are more than 1000 minor islands in the lough.
1. Lough Neagh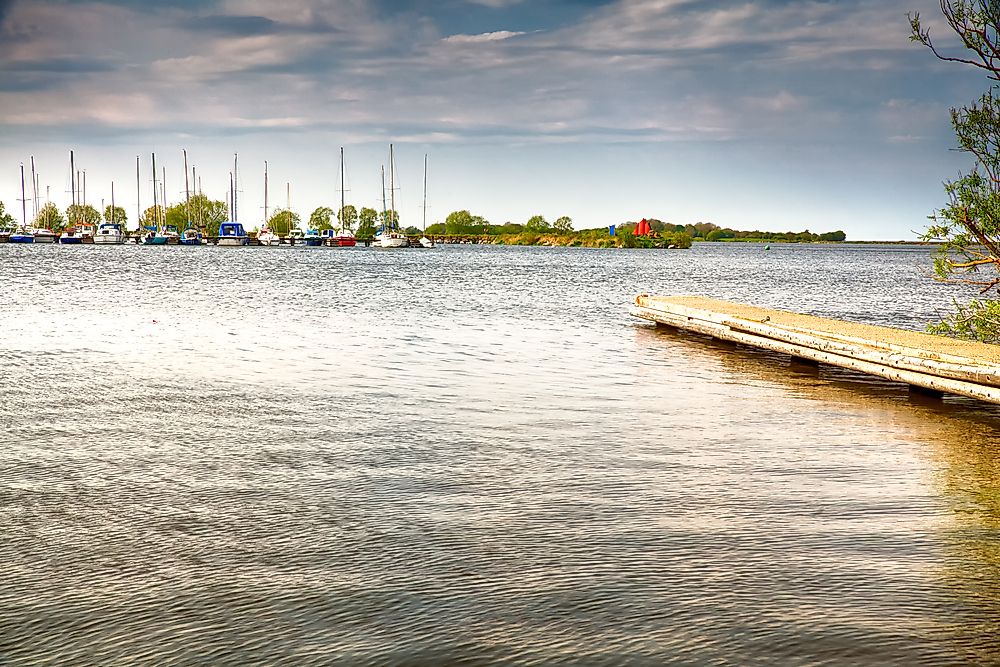 This lough is by far the largest lake in Ireland and among all of the British Isles. Neagh lies in Northern Ireland and has a maximum depth of 82 feet with an average depth of 29 feet. 40% of all Northern Ireland's water needs are satisfied by this lake. The area of Neagh is about 153 square miles which makes it almost three times larger than the second largest lough.