As the number of Irish residents born outside of Ireland grows, so does the country's diversity in culture and most notably, language. According to a census, persons born abroad accounted for around 17.3 percent of the country's total population. This has caused a dramatic change in the country's linguistic landscape that today there are already 612,018 people in Ireland who are multilingual or speak a language other than Irish or English.
In Dublin, Ireland's capital for example, while English is still the most widely used language by a majority of its inhabitants, it is not common to hear people speak in languages found in other parts of Europe, Africa, and Asia. This is due to the growing multicultural communities in the city and the number of immigrants who set down roots in the capital. 
Official Languages Of Ireland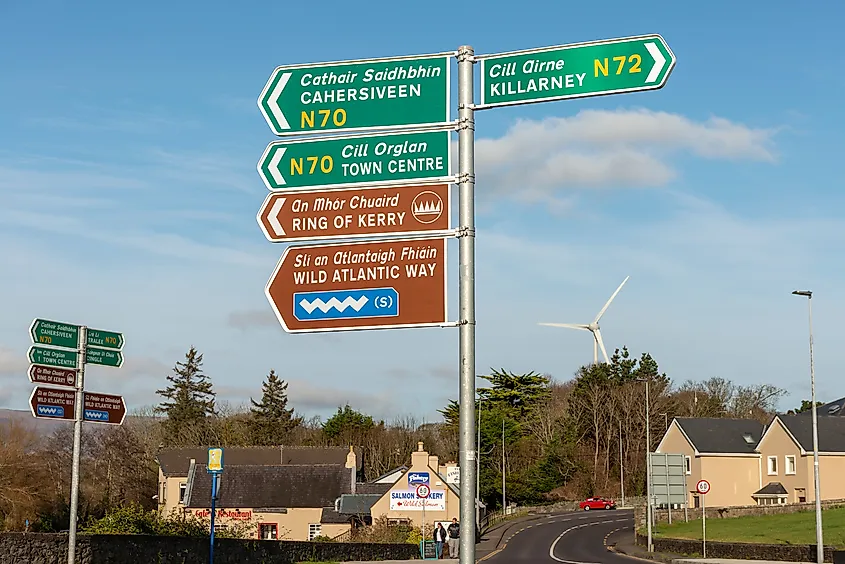 Irish Gaelic is constitutionally recognized as the first official language of the Republic of Ireland. It is one of the oldest written languages in the world. Around 30 percent of the country's population speak Irish and up to 5 percent use it regularly at home and with interactions with their peers. Also known as Erse or Gaelic, it is among the Goidelic group of Celtic languages, a branch of the Indo-European language family.
It is spoken throughout Ireland most notably in many Gaeltacht areas and is a required language in schools. In these mostly coastal areas around 75 percent of the population speak Irish. The Irish language is closely related to Scottish and Manx Gaelic, a language spoken by a small minority in the Isle of Man. It is also quite related to Welsh, Cornish, and Breton.
It is not clearly known when the first Irish speakers came to the country, but it is believed that they arrived on the shores from mainland Europe some 2,500 years ago. The oldest remains of ancient Irish writing are found on Ogham stones from the 5th and 6th centuries. 
There are three main Irish dialects: Munster (spoken south of Ireland, such as counties Kerry, Cork, and Waterford), Connacht (spoken in Connemara and Aran Islands in the west of Ireland - both in County Galway, and County Mayo), and Ulster (spoken in the north of Ireland, such as Donegal and Belfast)
Aside from Irish, English is another official language of Ireland spoken by a majority of those residing there. The language was first brought to Ireland in the 12th century and started out as a minority language. Throughout the course of 800 years, it existed alongside Irish and became widespread until it became the most dominant language in the country spoken by over 97% of the population.  
Other Languages Of Ireland
Due to immigration and the influx of residents born outside of Ireland in recent years, there are now around 182 languages aside from English and Irish that are spoken in homes in the country according to the Central Statistics Office (CSO). The highest percentage of non-English speakers live in Fingal, located in North Dublin. Lithuanian, French, and Polish are the most common languages spoken by non-English speakers there. But throughout the whole of Ireland, Polish is the most widely used foreign language, followed by French, Romanian, Lithuanian, Spanish, and German. Also among those in the top are Russian, Portuguese, Chinese, and Arabic among others.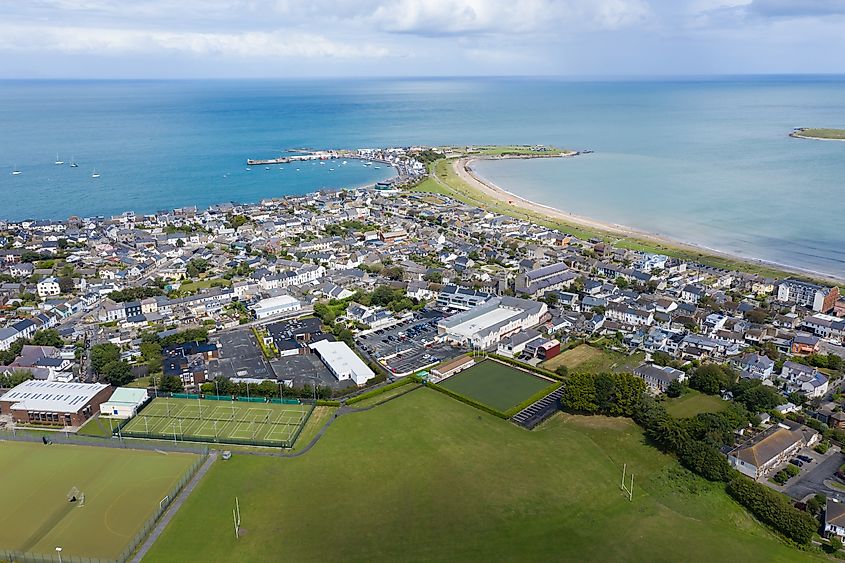 Polish is the most spoken foreign language throughout a majority of areas in Ireland save for Dún Laoghaire-Rathdown where French is the dominant foreign language. There are more than 135,895 Polish speakers in Ireland, 27,197 of which were born in the country. Meanwhile, there are more than 54,948 French speakers in Ireland and 36,683 who speak Romanian.
There are also more than 1,000 people in Ireland who speak Shona, the main language of Zimbabwe, and Akan a language spoken by people of the Ivory Coast and Ghana. Experts believe that there are more languages spoken in Ireland that may still be hidden or have not been documented yet. Most might still be hidden since some languages are still difficult to distinguish from one another one people hear them. 
Ireland owes its current rate of multilingualism to the 143 percent increase in foreign nationals living in Ireland from 2002 to 2011. According to a census, these foreign nationals come from 199 countries speaking a myriad of different languages and dialects. Its multiculturalism is most notably seen in schools where immigrant children from different countries across the globe now study.
Benefits Of Multilingualism
Ireland's increasing levels of multiculturalism and notable multilingualism are seen as beneficial since it is believed to be a strong driving force that will hopefully increase Ireland's international trade. While English has served to Ireland's advantage, many companies are looking to penetrate more diverse markets abroad. Having a workforce with foreign language expertise can help improve relations with partners globally and tap more markets since having a workforce that can communicate in the buyer's local tongue is a huge advantage.