New York is a must-visit destination for foodies, but it isn't cheap. New York can be very expensive, but you can have a very fun time if you budget your money. It can be incredibly challenging for broke students to find a good meal in this city. New York is filled with Michelin sushi restaurants, high-end steakhouse, and haute cuisine. What do you do if you cannot afford to eat at these places? What if you have only $40 a day to spend on food? What if you have even less? Thankfully, there are numerous eateries to enjoy that won't break the bank. It's possible for broke students to have a good meal for only a few dollars. 
1. M & P Biancamano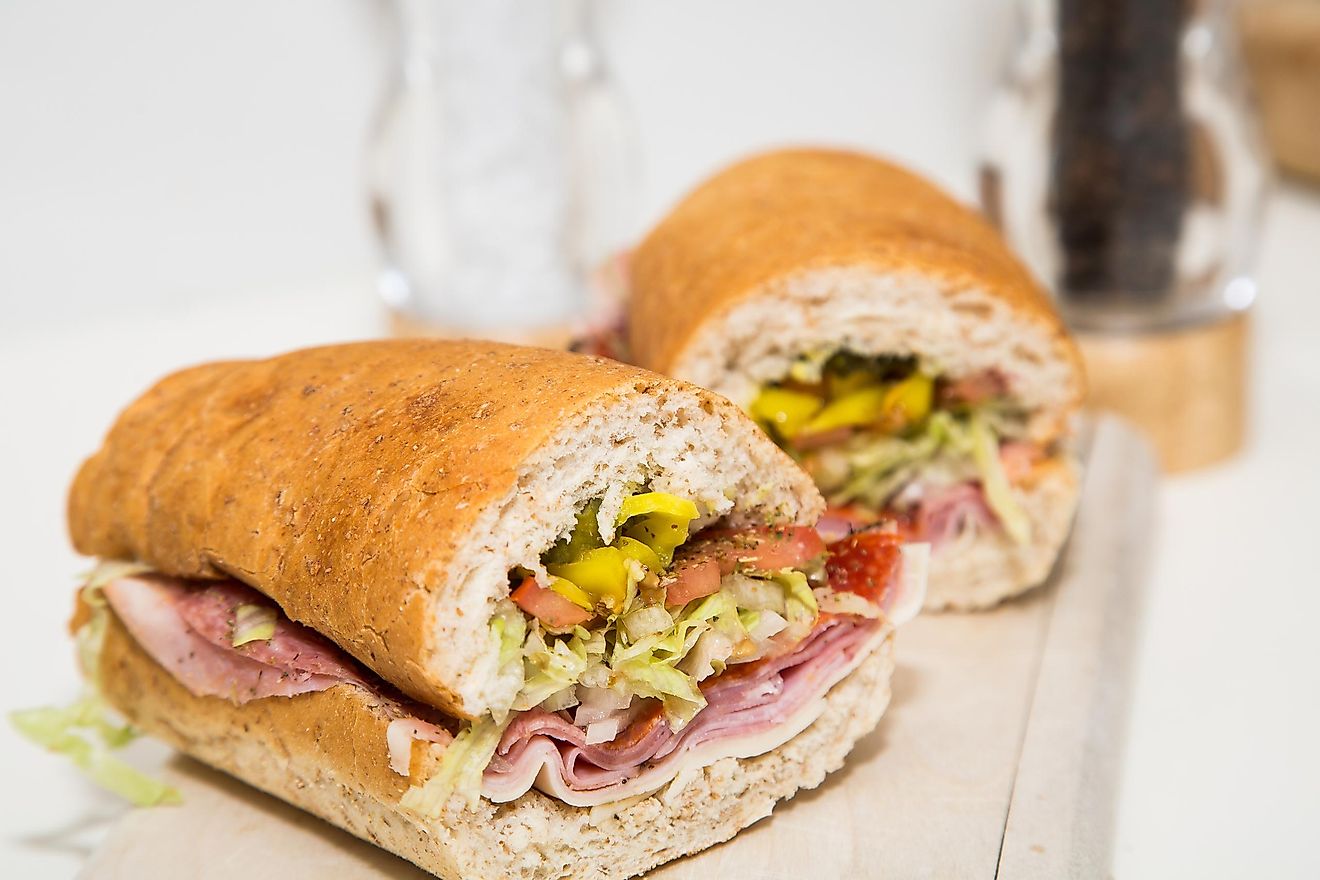 M & P Biancamano cares about quality and affordability. The family-owned Italian deli makes fresh mozzarella in house. For just $10 you can get an Italian hero sandwich packed full of mozzarella, salami, capicola, and peppers. You might not have to eat for the rest of the day.
2. Levain Bakery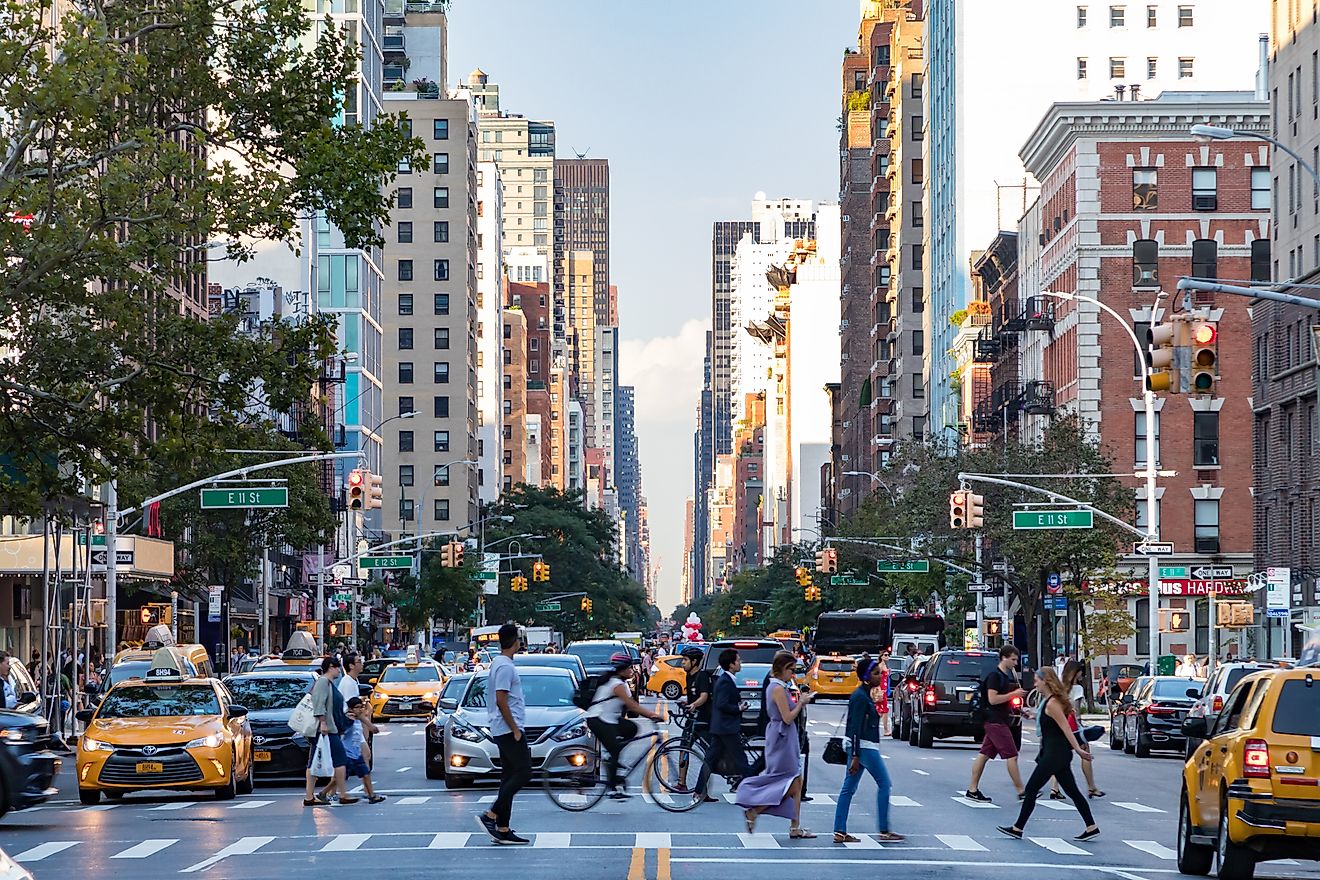 Broke students with a sweet tooth should head to Levain Bakery in Manhattan. The bakery is famous for its giant cookies, and you definitely get a bang for your buck. The cookies cost $4, which might seem like a lot. However, the cookies are massive, so they are definitely worth $4.
3. B&H Dairy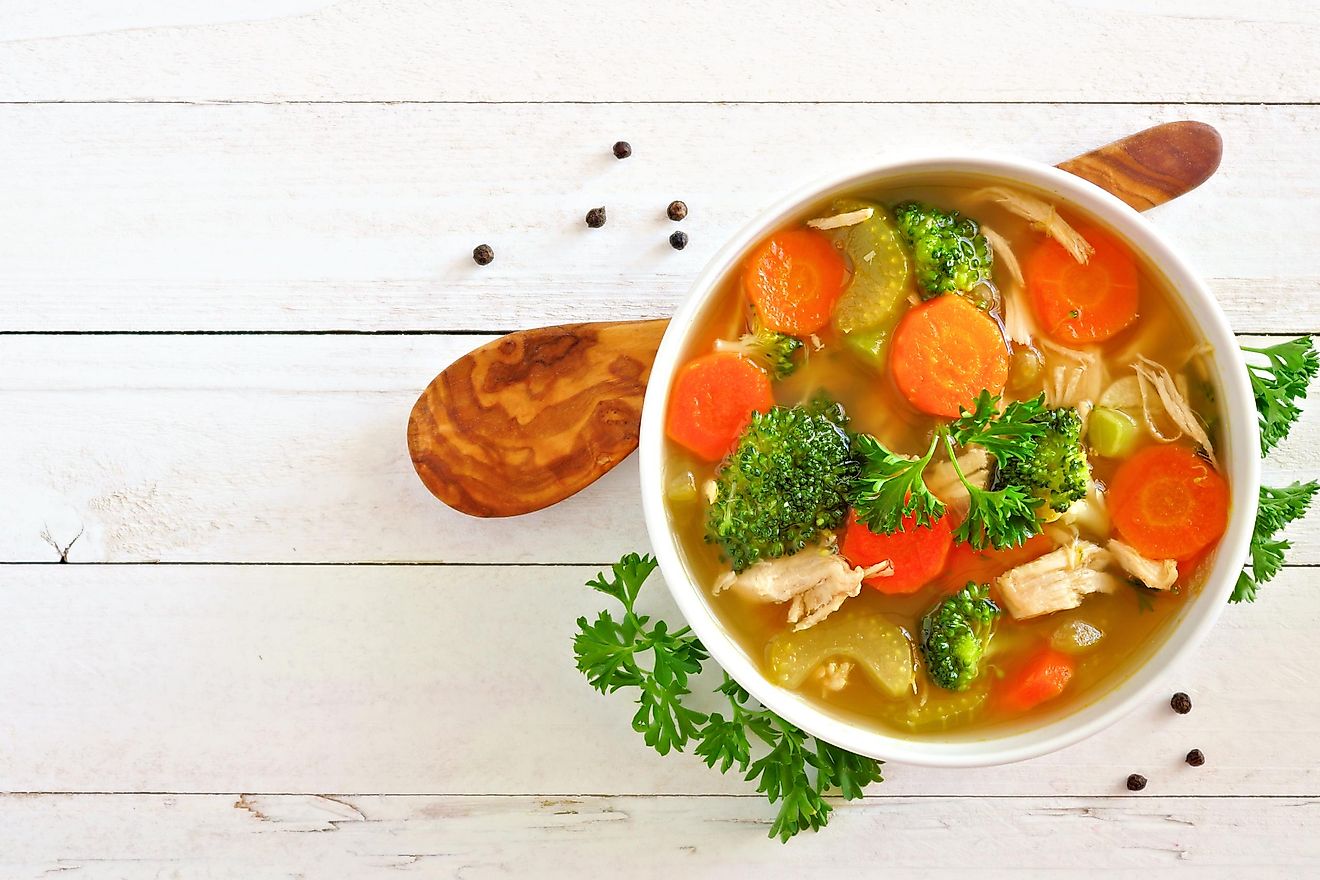 This Kosher deli in the East Village is one of the best places to enjoy a flavorful and affordable lunch. The soups and sandwiches here are so cheap that you might just go back for seconds. A bowl of matzo ball soup is just $5.50, and a cup of soup in only $5. The restaurant is vegetarian, but they do serve whitefish, salmon, and tuna melts.
4. Zabar's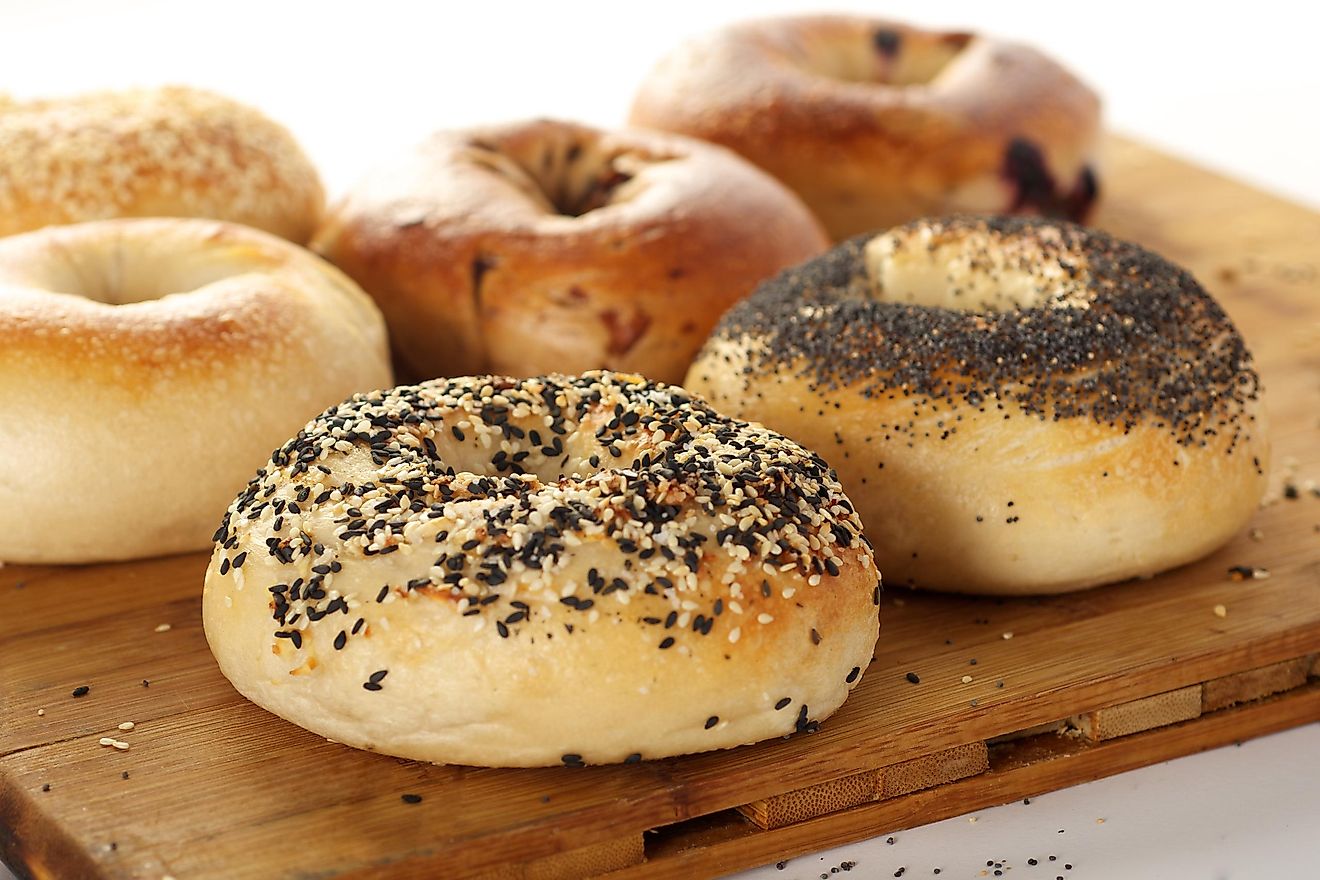 A trip to New York wouldn't be complete without a stop at a deli. Zabar's is a good choice with plenty of variety. Jewish favorites are available here for cheap. You can enjoy some lox with cream cheese on a bagel for a price that's wallet-friendly. 
5. Totonno's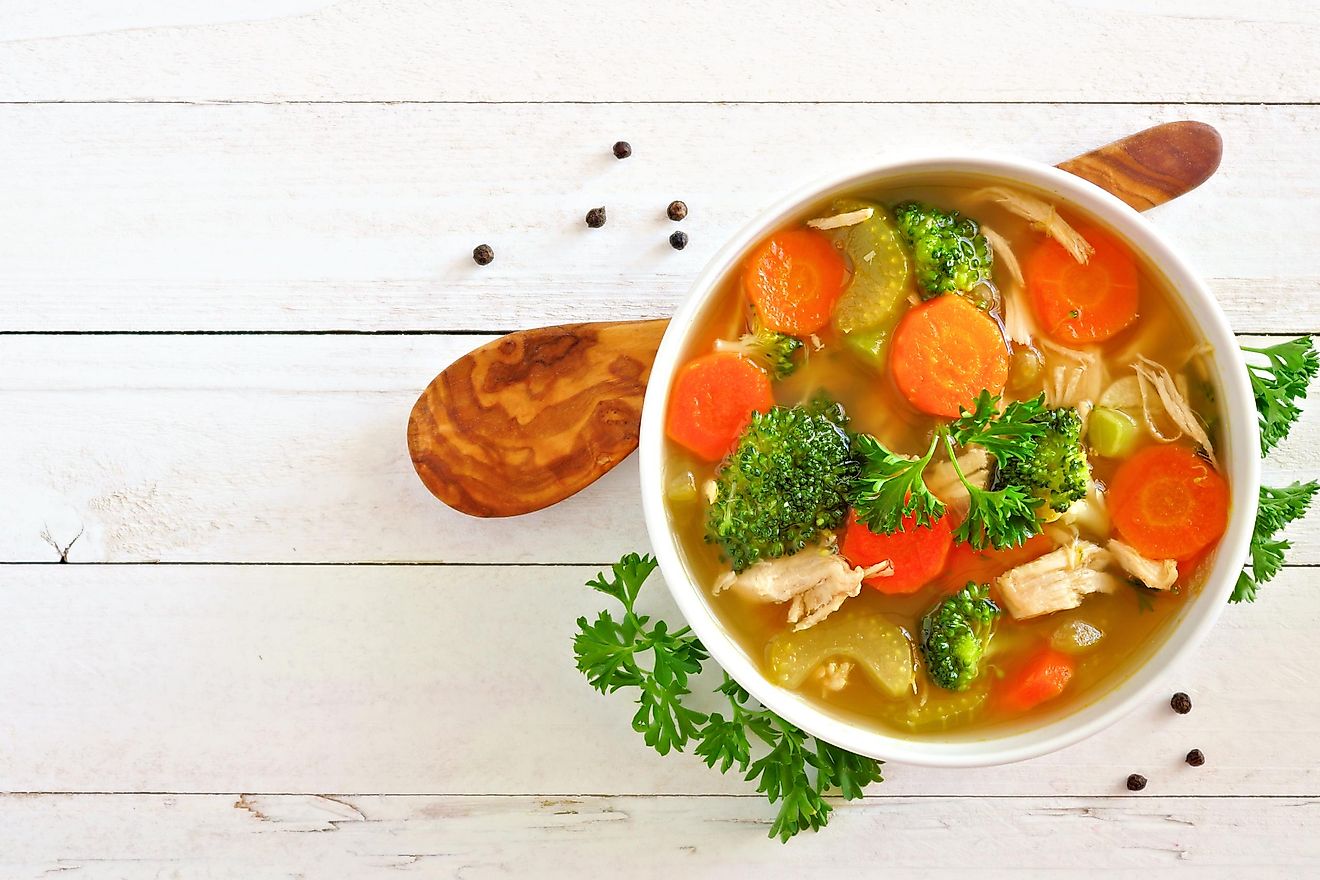 The best deals are often found outside of Manhattan, and that rings true when talking about Totonno's in Coney Island. This Brooklyn pizza joint is considered one of the best in the city, and the history of this spot is legendary. The pizzeria has been in the same spot and using the same recipes since 1924. Prices have obviously increased since the 20s, but you can still get a large pie for a little over $20. 
6. Ichiran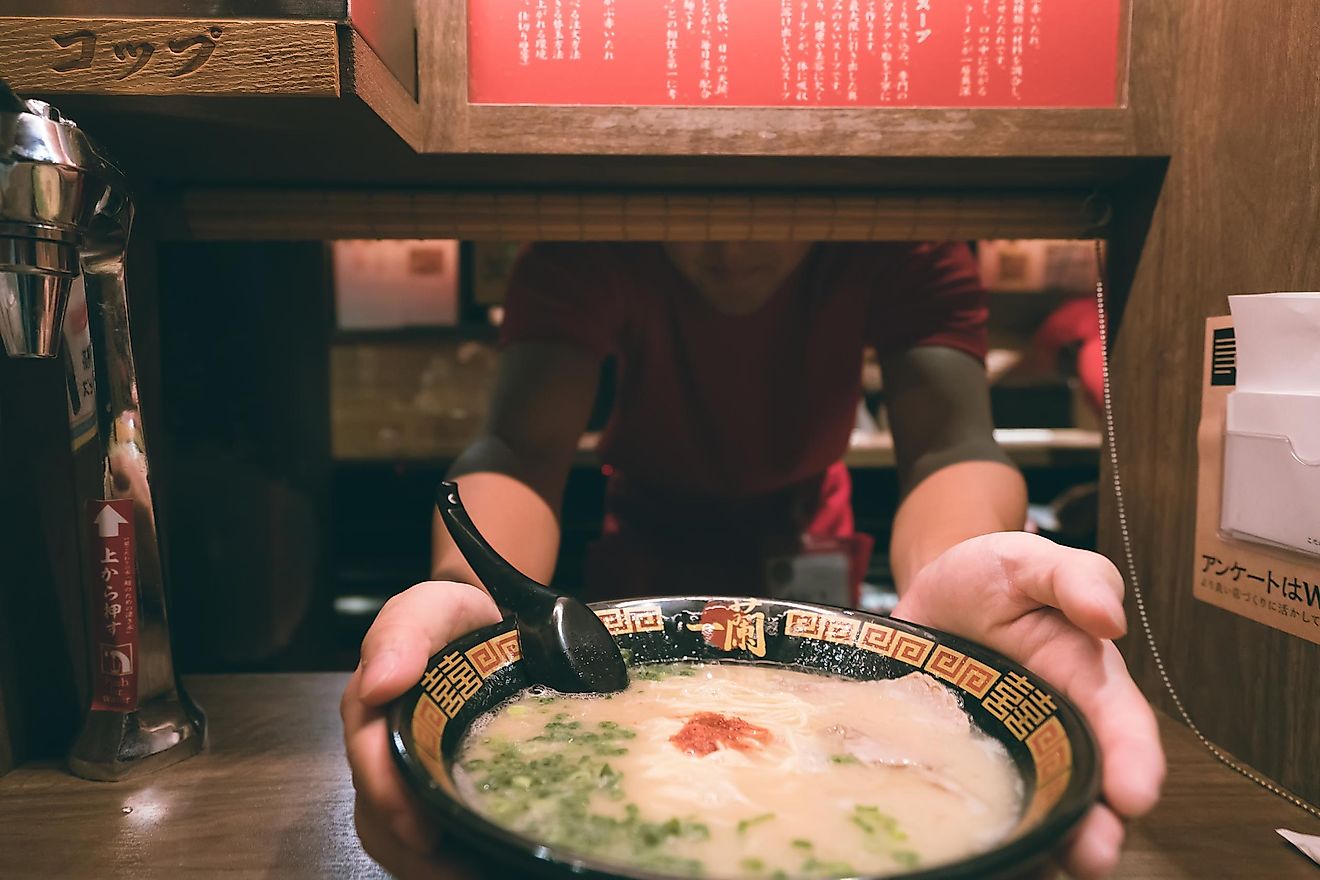 Ichiran is an incredibly popular ramen chain from Japan, and now the famous restaurant has a location right in Times Square. The experience is much that same as it is in Japan. You fill out your order form and pass it to a waiter behind a screen. Customers are secluded from one another thanks to walls beside each seat. The classic tonkatsu ramen is less than $20. Broke students will cheer at the fact that tips are not accepted, as is the tradition in Japan.
7. Shake Shack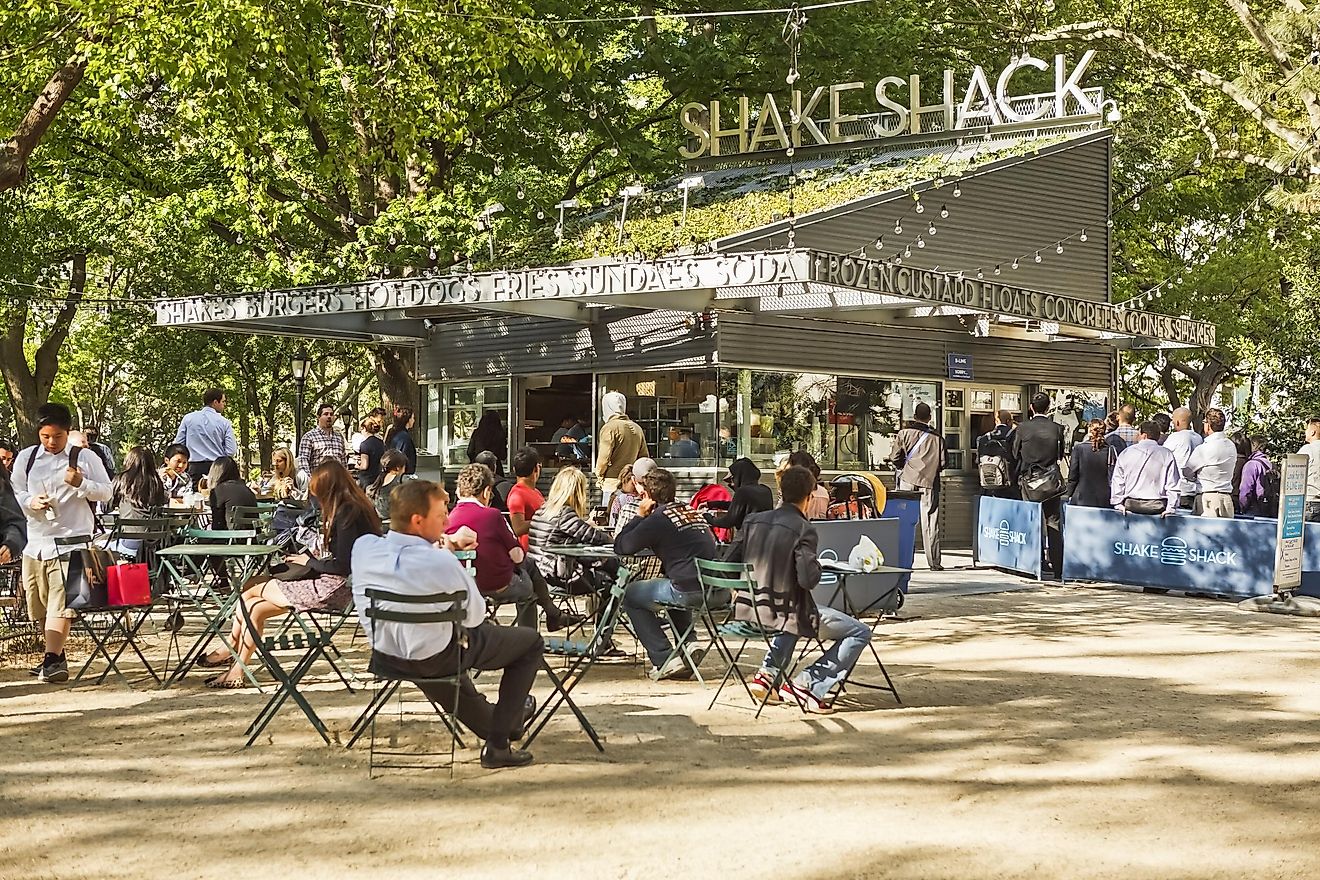 Shake Shack is ubiquitous in New York, and there is even a location at JFK Airport. Sure, it's a bit more expensive than McDonald's, but the quality is far superior. There are Shake Shacks all over New York, but you should visit the Madison Square Park location if you want an authentic experience. The burger chain started off as a mere hot dog stand in Madison Square Park, and now has locations across the US. Budget-conscious students can eat heartily at Shake Shack for less than $20.  
8. Gray's Papaya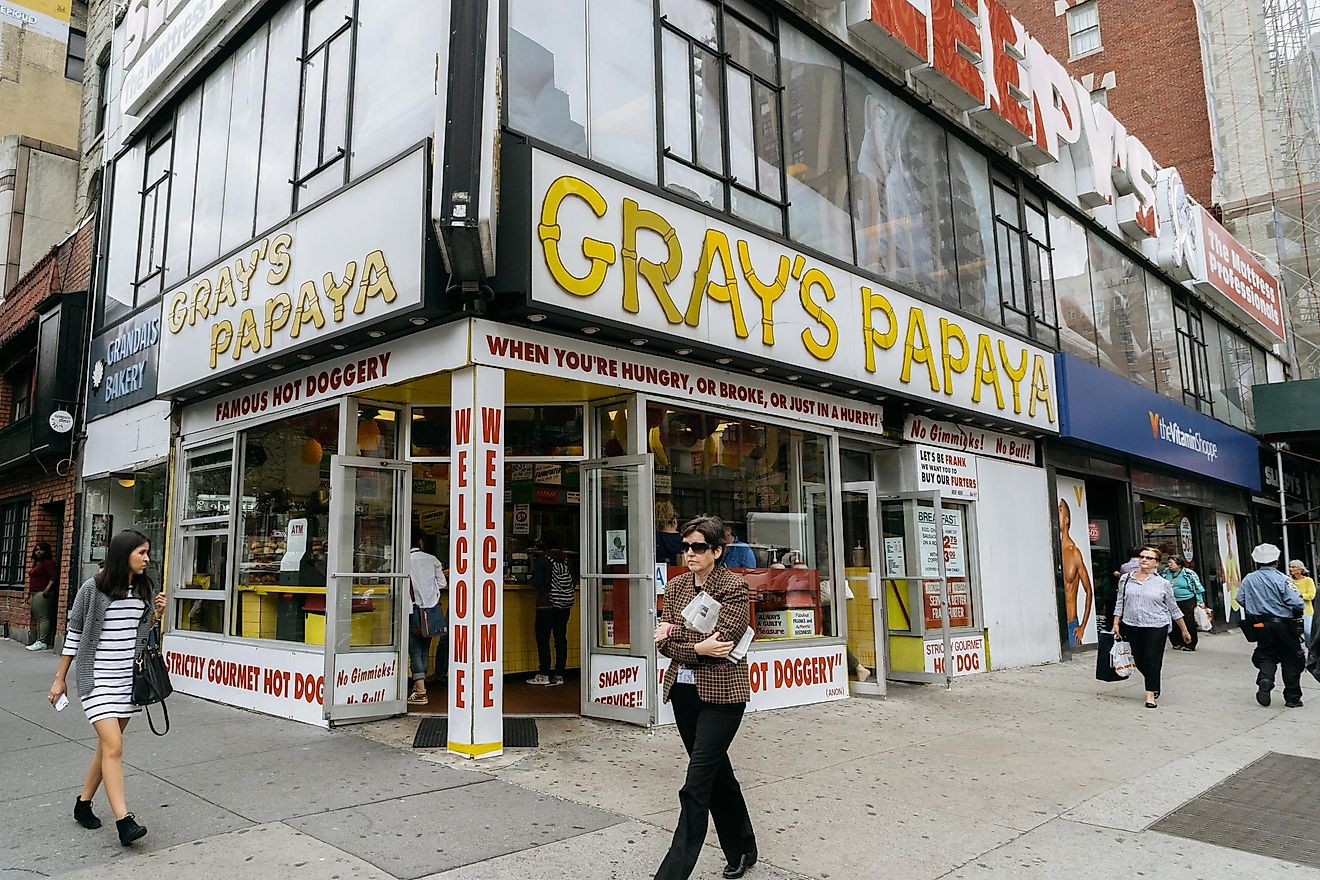 Gray's Papaya is a New York institution. The famous hot dog restaurant even appeared on Seinfeld! There are two locations, one in Midtown and one in Uptown, and both are open 24 hours. Hot dogs are only $1 and are loaded up with ketchup, mustard, sauerkraut, and onions. You can add cheese, chili, and relish for $0.50 each. The hot dog spot's famous name comes from the delicious tropical drinks that are served. Broke students can wash down their hot dogs with a coconut, papaya, pina colada, or banana drink. Drinks vary in price from $1.75 for a regular to $5.25 for a large.