Tokyo, Japan will be hosting the 2020 Summer Olympic Games from July 23rd to August 8th, 2021. Having hosted the 1964 Summer Olympics, the city will become the first in Asia to host the Summer Olympic Games twice. The 2020 Olympics are expected to be the most innovative ever organized in the modern Olympic era. The Games will be based on three fundamental principles: achieving personal excellence, unity in diversity, and connecting to tomorrow. Like every other major tournament, the 2020 Olympic Games will also feature a mascot. The Tokyo 2020 mascot is called Miraitowa and is expected to feature prominently in all the Olympic events.
About Miraitowa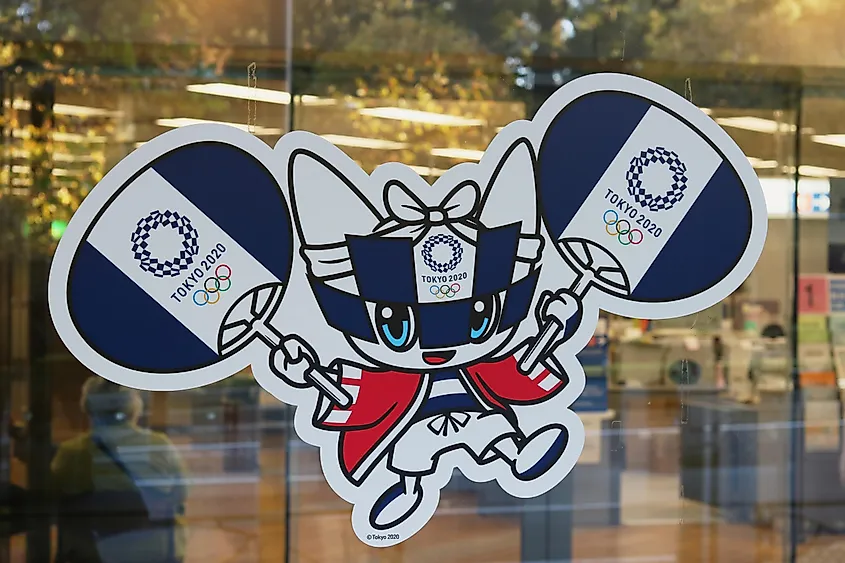 Tokyo is set to host both the 2020 Summer Olympics and Paralympic Games, and both Games have official mascots. While the mascot for the Summer Olympics is Miraitowa, that of the Summer Paralympics is known as Someity. The name Miraitowa is derived from two Japanese words: Mirai meaning "future" and Towa meaning "eternity." The mascot has a blue checkered design and was inspired by the official logo of the Tokyo 2020 Games. It embodies both new innovation and old tradition. On the forehead of the mascot is an emblem of the Tokyo 2020 Games. Miraitowa is described as having a "strong sense of justice," athleticism, and the ability to teleport anywhere instantly.
Selection And Naming
When Tokyo was selected to host the 2020 Summer Olympics, the organizing committee was given the responsibility of coming up with a mascot as part of its preparation for the Games. In August 2017, the committee held a competition to determine the design for the 2020 mascot and received 2,042 entries. The entries were taken through several stages of a selection process and progressively reduced to three finalists. The three finalists were announced in December 2017. Each of the three finalists included two mascots, one for the Paralympics and the other for the Olympics. The task of coming up with the finalist was conducted by the over 16,000 Japanese elementary schools between December 11, 2017, and February 22, 2018. Of the three finalists, the designs by Ryo Taniguchi won by 109,041 votes. The winner was announced on February 28, 2018, and the shortlist for the proposed names for the mascot was announced on May 28, 2018. The names were subjected to a trademark verification process and finally, Miraitowa and Someity were selected and announced on July 22, 2018.
Public Reaction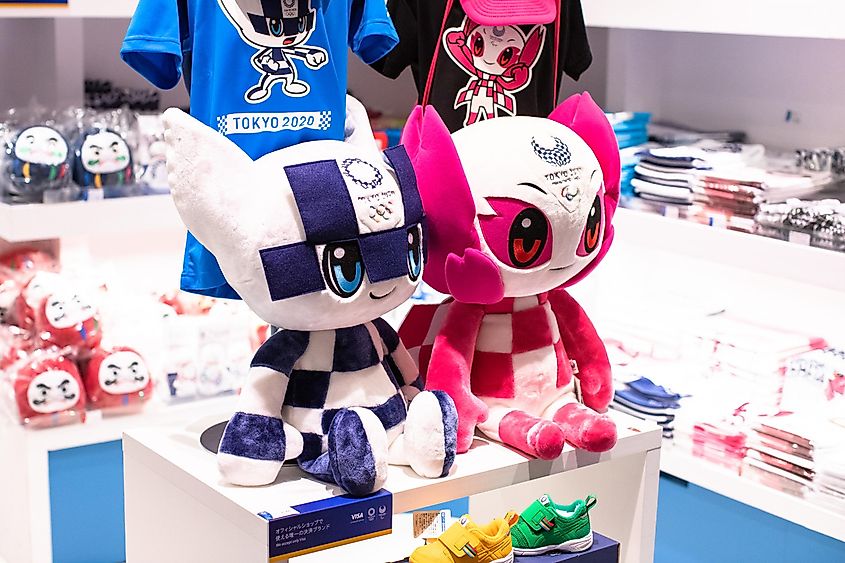 According to the Forbes, the two mascots, Miraitowa and Someity, were generally accepted by the public. However, there was some criticism on the use of blue and pink colors which have traditionally been considered as gendered colors. Others thought that the mascot appealed more to children than to adults as adults would have preferred a more traditional option. Despite the conflicting views, the mascots are expected to generate revenue for the Tokyo Games. One Olympic official estimates that the two mascots will generate up to US$130 million from licensing and merchandising.