List of Red States (Republican States)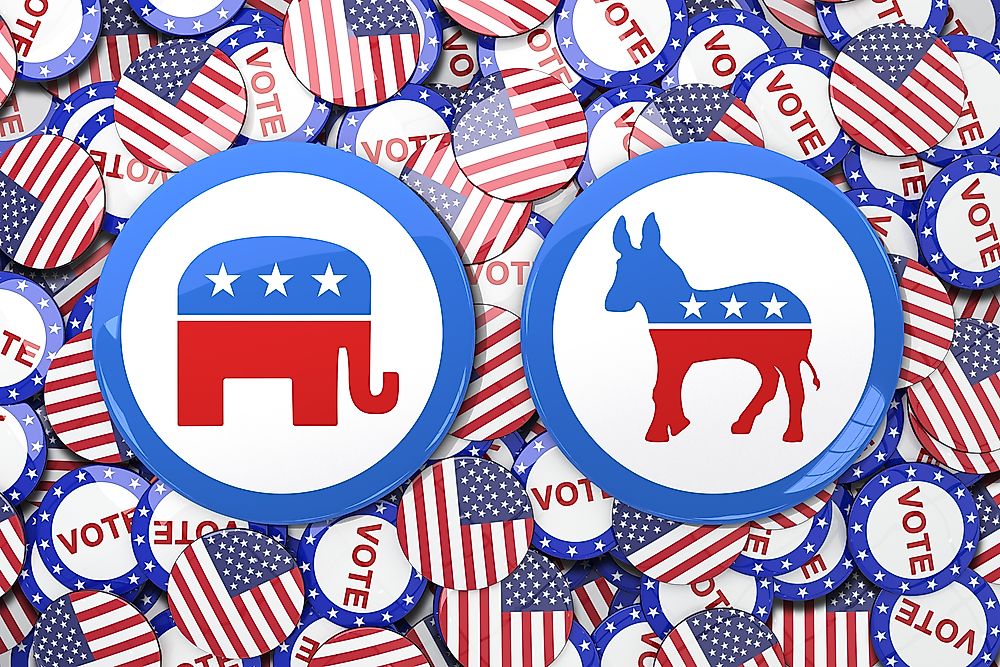 When a state is called a "red state", it means that it has traditionally voted in favor of Republican candidates. The terms "red state" and "blue state" have been in familiar lexicon since the 2000 US presidential election. If a state is not a red state or a blue state, it might be a swing state.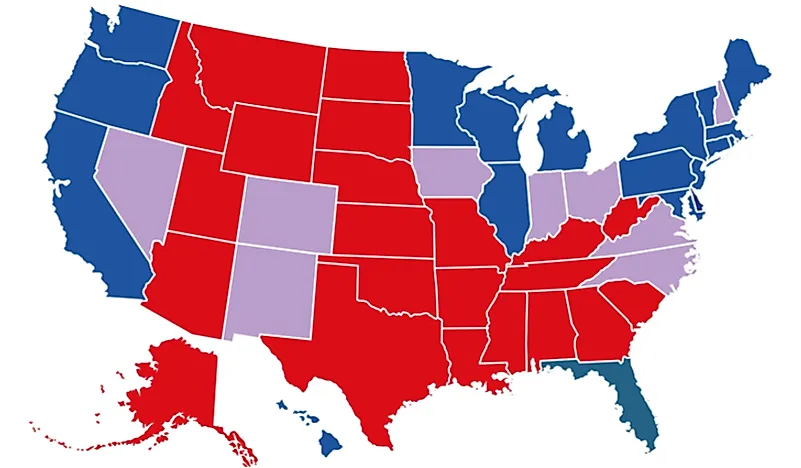 A map showing red states, blue states, and swing states as of the 2016 Election. 
Here is a list of the strongest red states in the country: 
Alaska
Alaskan voters traditionally veer Republican and have voted that way in all but one election since they first began participating in presidential elections in 1960. Republican presidential candidates typically win with well over 50% of the vote. The 2016 was no exception, with the Republican candidate receiving 51.3% of the vote.
Idaho
Idaho is another state known for having a Republican winning streak. The last 4 presidential elections here ended with a strong 60% or higher Republican vote. In 2016, Republican support was just under 60%, at 59.3%.
Kansas
Kansas currently holds 6 electoral votes though once had 10, at the beginning of the 20th century. This drop is due to a decrease in population (on which electoral votes are based). In the last 5 elections, the Republican candidate for president has won with no less than 54.3% of the vote and as high as 62% in 2004.
Nebraska
Nebraska is worth 5 electoral votes that historically leans strongly Republican. As seen in the previous states, this support has dropped from previous levels of between 56% and 66%. The 2016 election saw 58.8% Republican support in Nebraska.
North Dakota
North Dakota is considered a "safe" state for Republicans meaning that the party garners strong majority support during elections. In 2012, the Republican nominee won by 20% of the vote, 9% in 2008 and over 20% in 2004 and 2000. All of these elections were won with between 53% and 62.9% popularity.
Oklahoma
Oklahoma has exhibited some of the strongest Republican support of any of the previously mentioned. Currently in its 12th consecutive Republican streak, the last 5 elections have been won with over 60% popularity. In the 2016 election, the Republican presidential candidate won with 65.3% of the vote.
South Dakota
South Dakota has historically voted Republican. Throughout the past five election cycles, Republican support in South Dakota sat at at least 50% support. In 2016, 61.5% of the population of South Dakota voted Republican.
Utah
Utah has voted Republican in the last 12 election cycles and in the last 4, this has been with over 60% of the vote. 2016 saw a slight wavering in Republican support in Utah, at 45.5% of the vote. 27.5% of the state voted Democrat.
Wyoming
Wyoming is the last state on the list of longest running Republic streaks. In 2016, Wyoming voted 67.4% Republican. This is actually a decrease from both the 2012 and the 2008 elections, when Wyoming voted 68.6% Republican and 69% Republican, respectively.
List of Red States
Republican Stronghold States
Alabama
Alaska
Arizona
Arkansas
Georgia
Idaho
Kansas
Kentucky
Louisiana
Mississippi
Missouri
Montana
Nebraska
North Dakora
Oklahoma
South Carolina
South Dakota
Tennessee
Texas
Utah
West Virginia
Wyoming