The presidential race is on and the candidates are being whittled down to the very few. Who is running on the Republican side? Current President Donald Trump is going for re-election, and the only candidate now challenging him for election as president of the US this coming November 3rd, 2020 is Bill Weld, a former Massachusetts governor.
Bill Weld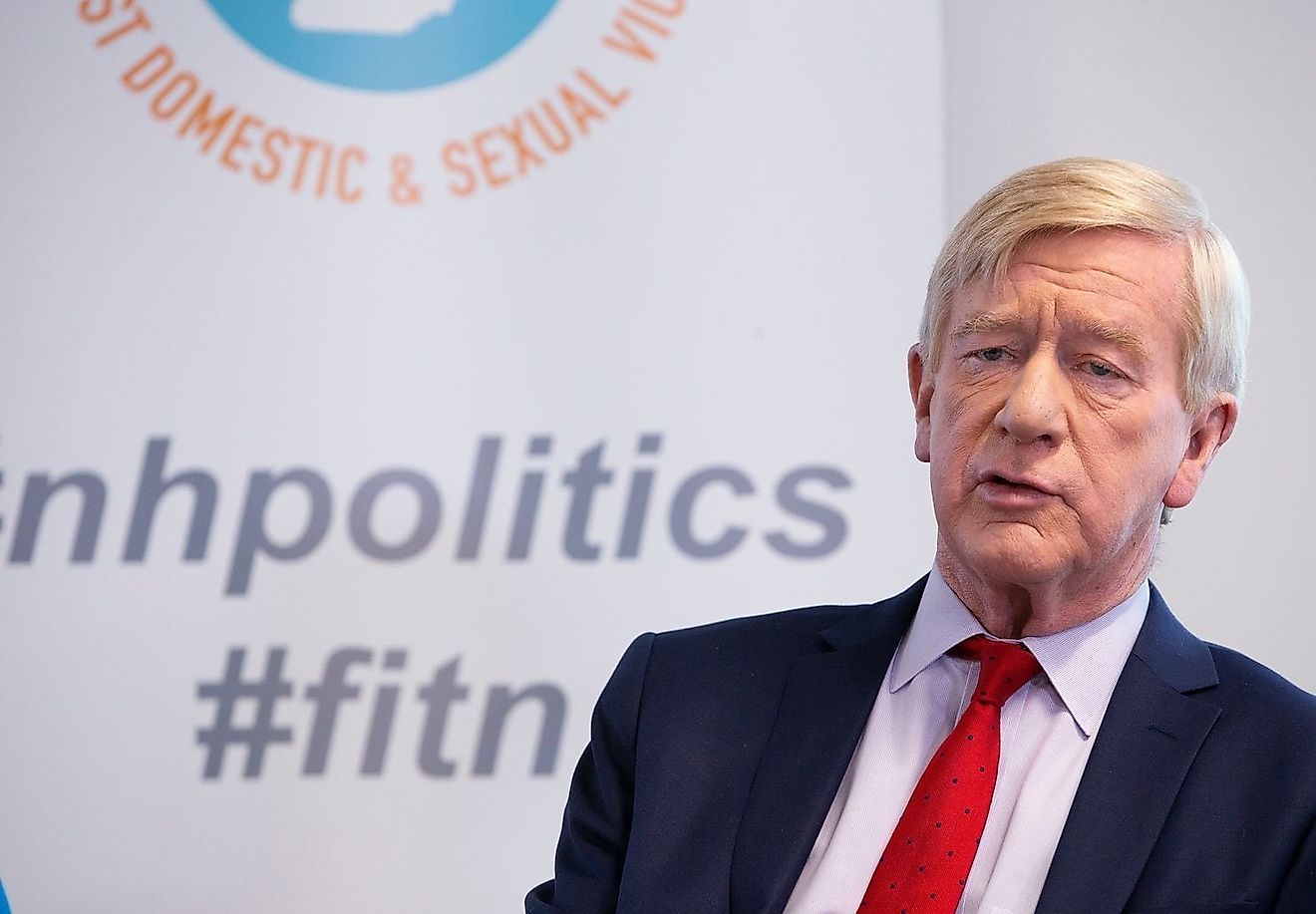 Career History
Weld is 74 years old and served two terms as governor of Massachusetts between 1991 and 1997. To get a better idea of who he is and what he stands for, it is key to first note that he ran for vice president in the 2016 election as a Libertarian, on the Gary Johnson ticket. 
As a candidate who has been described as socially liberal yet conservatively fiscal, Weld also served in President Ronald Reagan's Justice Department as the United States Attorney for Massachusetts and as Assistant US Attorney General in charge of the Criminal Division. He was a staff member on the US House Judiciary Committee, participating in the Watergate impeachment inquiry, and was a member of the US Holocaust Memorial Council for five years. 
According to his website, as governor of Massachusetts, Weld led sixteen trade missions abroad to Europe, Africa, Latin America, and Asia. He did this in order to promote the state as a top location and global destination for education, technology, and business. 
Abortion Rights, Drinking Age, Drugs and More
At present, Weld is a member of the Council on Foreign Relations. Self-described as "strongly pro-choice" when it comes to abortion rights, he is also said to believe that drug use should not be considered a criminal offense. He feels the drinking age should be lowered but has not stated at what age it should be set. 
When it comes to matters of the military, Weld also draws a conservative line. He feels that America should withdraw its troops from foreign engagements and that the country's efforts and resources should be refocused on domestic issues, in order to prosper. According to Aljhazeera.com, Weld previously supported bans on assault weapons in the US.
Climate Change
With regard to the environment, Weld is said to view climate change as something that is part of a reality that has been caused by humans throughout history. Weld has said he would like the US to rejoin the Paris Climate Accords and has supported the idea of pricing carbon emissions in order to help reduce the effects of climate change. 
How does he feel about the country's relationship with foreigners? When it comes to allowing people outside the US to have access to a new life within it, Weld is said to be in support of granting broader access to visas and working permits that will allow non-citizens to enter the country. 
On a personal level, Weld has five children with his first wife, Susan Roosevelt Weld, a great-granddaughter of Theodore Roosevelt. He divorced Susan in 2002. Weld later remarried his second wife, writer and journalist Leslie Marshall, to whom he is presently wed. Weld is a native of Smithtown, New York. 
Current President Donald Trump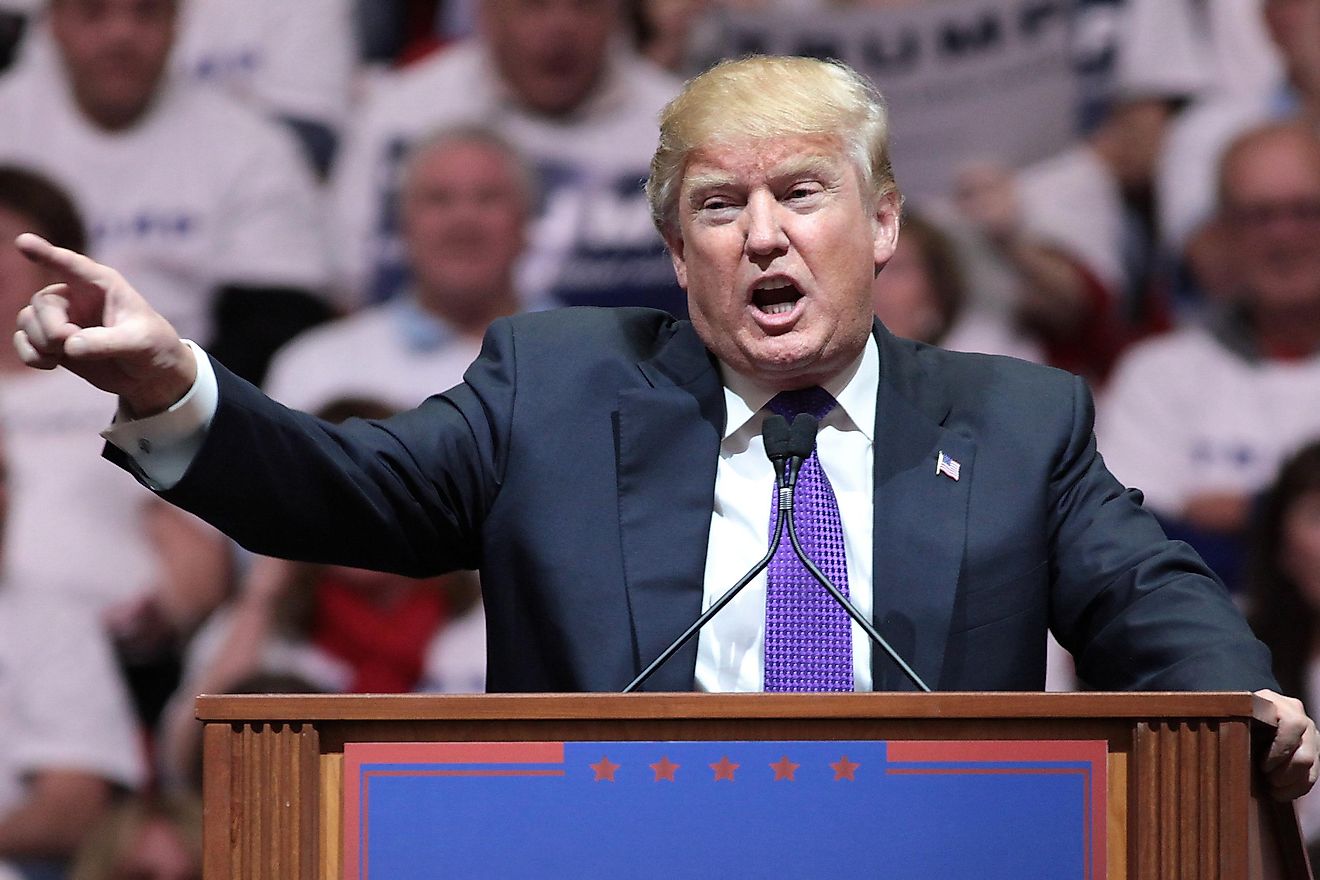 Background and Career
President Trump was born and raised in Queens, New York. He studied economics at the Wharton School and has been running The Trump Organization, a real estate business that he inherited from his father, since 1971. This organization is large and holds many properties including hotels, golf courses, and casinos. 
Trump has also worked as a TV personality in the reality show, The Apprentice. A controversial figure, during his presidency, to date Trump has withdrawn the US from certain programs and agreements including the Paris Agreement on climate change, the Trans-Pacific Partnership trade negotiations, and the Iran Nuclear Deal.
He has recognized Jerusalem as the capital of Israel, moving the US embassy to this city from its previous location in Tel Aviv. He has also put tax cuts in place for both businesses and individuals and imposed import tariffs on products in an effort to reduce the country's trade deficit. 
Impeachment
In December of 2019, President Trump was impeached by the House for obstruction of Congress and abuse of power in connection with evidence that he solicited foreign interference with the 2020 US presidential election from Ukraine, in order to be re-elected. He was acquitted by the Senate in February.