Richest Counties In The United States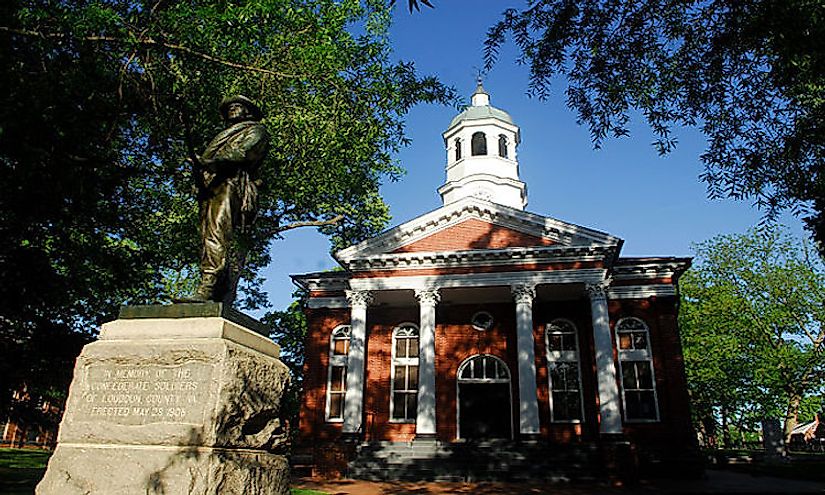 The US is divided into 50 states which are further divided into several counties. The term county is used to refer to the geographical and political subdivision of the state with governmental authorities. Texas has the highest number of counties (254) while Delaware has the least number (3). Counties also play economic roles in the country and are headquarters to some of the biggest companies in the world. The counties can be ranked according to their population size, land area, the size of GDP, and the household income. Some of the richest counties in the US include;
The Five Richest Counties In The US
Loudoun County
Loudoun County is located in the Commonwealth Virginia with a population of 375,000 people. The county's seat of Loudoun is in the Leesburg where the majority of the administration activities take place. Loudoun County is the wealthiest county in the US with as estimated household median income of $117,876. The county has a full-fledged service economy and is headquarters to some of the Internet-related and high-tech companies. Loudoun County's economy has also benefited from Washington Dulles International Airport, the growing wine industry, and the vast wheat producing estate. The county is the second largest employer in the US.
Fairfax County
Fairfax County is also located in the Commonwealth Virginia with a population of 1.2 million people. The county seat is in the City of Fairfax and host several intelligence agencies including CIA, NGIA, NRO, NCC, and the Office of the Director of National Intelligence. With a median household income of $112,436, Fairfax County is the second richest county in the US. The economy of the county revolves around professional service and technology with the majority of the employees working with the government. Fairfax County also has some of the biggest employers including Volkswagen Group of America, SAIC, Northrop Grumman, Capital One, and SRA International. The county also headquarters to seven of the Fortune 500 Companies. The economy is also supported by Fairfax County Economic Development Authority.
Howard County
Howard County is located in the central part of the US of Maryland with a population of 300,000 people. One of the richest counties in the US, it is popular for its influence, the quality of life and the excellent education with a median household income is $108,844. The development in the county has been promoted by the media and the employment market in the Washington DC.
Hunterdon County
Hunterdon County is located in the US state of New Jersey and has a population of 125,488 people. The county is noted for having the lowest level of child poverty in the US. Hunterdon County has a median household income of $105,186 with agriculture contributing significantly to the household income. The county is also a major fishing and hunting ground in the New Jersey. The wild game and management areas provide income to the most households.
Arlington County
Arlington County ranks fifth among the richest counties in the US. It is located in the Commonwealth Virginia with the lowest unemployment rate. The County has a household median of $100,474 with 200,000 estimated jobs. Some of the major employers include the federal government, local government, technical, food, and services. In 2008 the Business Week named Arlington as one of the safest cities to withstand recession.
Richest Counties In The United States
| Rank | County | State | Median Household Income |
| --- | --- | --- | --- |
| 1 | Loudoun County | Virginia | $117,876 |
| 2 | Fairfax County | Virginia | $112,436 |
| 3 | Howard County | Maryland | $108,844 |
| 4 | Hunterdon County | New Jersey | $105,186 |
| 5 | Arlington County | Virginia | $100,474 |
| 6 | Stafford County | Virginia | $97,606 |
| 7 | Putnam County | New York | $96,223 |
| 8 | Somerset County | New Jersey | $95,825 |
| 9 | Douglas County | Colorado | $95,324 |
| 10 | Morris County | New Jersey | $95,294 |
| 11 | Montgomery County | Maryland | $94,965 |
| 12 | Prince William County | Virginia | $93,744 |
| 13 | Nassau County | New York | $93,214 |
| 14 | Santa Clara County | California | $91,425 |
| 15 | Charles County | Maryland | $90,880 |
| 16 | Williamson County | Tennessee | $90,759 |
| 17 | Marin County | California | $90,535 |
| 18 | Anne Arundel County | Maryland | $89,179 |
| 19 | Calvert County | Maryland | $87,449 |
| 20 | Sussex County | New Jersey | $86,625 |
| 21 | Oakland County | Michigan | $86,567 |
| 22 | St. Mary's County | Maryland | $86,358 |
| 23 | Suffolk County | New York | $86,334 |
| 24 | Fort Bend County | Texas | $86,256 |
| 25 | Forsyth County | Georgia | $85,494 |