Recife - The Capital Of Pernambuco, Brazil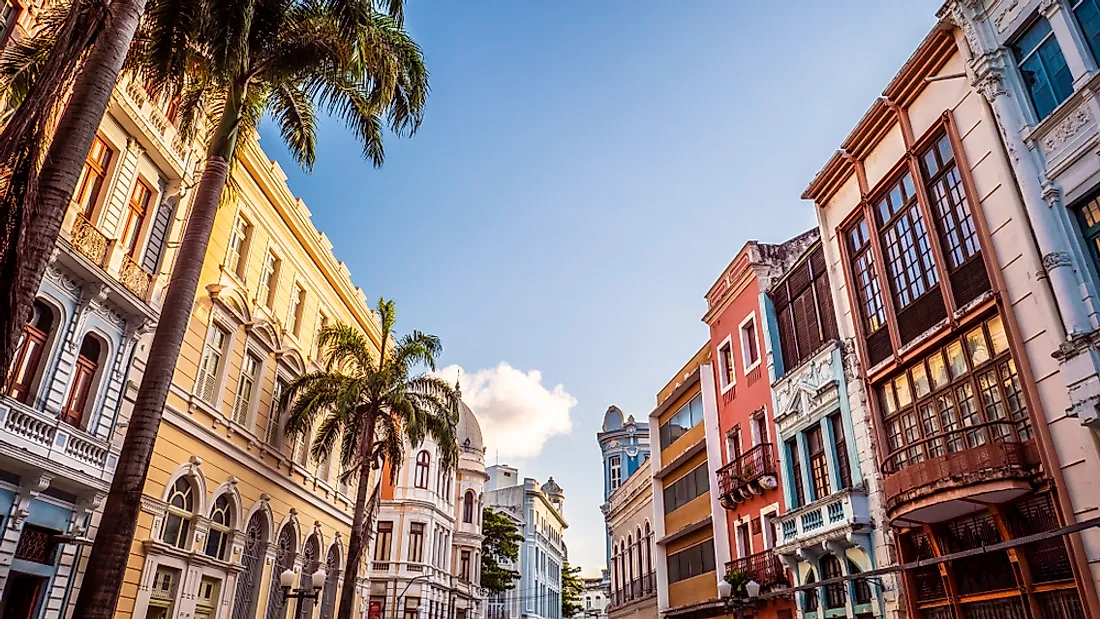 The Brazilian state of Pernambuco is in the Northeast region of the country. It covers an area of 98,311 square km making it the country's 19th largest state by land area. As of 2012, Pernambuco hosts a population of 8,931,028 individuals, making it the 9th most populous Brazilian state.
Capital Of Pernambuco
Recife is the capital of Pernambuco. It has an area of 218 square km and is at an elevation of 10 m above sea level. Recife is at the confluence of two rivers, the Capibaribe and the Beberibe, that both drain into the Atlantic Ocean. Many other rivers flow through the city. These rivers have several islands. Recife's proximity to the equator allows it to have generally warm weather.
Demographics Of Recife
Recife is home to a population of around 1,555,039 individuals, which makes it the 9th most populated city in Brazil. Pardo or Multiracial Brazilians and White Brazilians account for 49.1% and 41.4% of the city's population respectively. The rest of the community comprises of African Brazilians, Asians, and Amerindians. Roman Catholic Christianity is the religion of the majority in Recife.
Economy Of Recife
The fact that Recife hosts two international seaports and an international airport makes the city one of the primary business hubs of the country. One of the ports is in the city itself, and the other is 40 km away to the south. Recife has a large number of industries like petrochemical, electronics, brewing, textiles, chocolate manufacturing, shipbuilding, etc. The city also has a prosperous information technology industry. The Porto Digital area of the city is the hub of this industry. Recife is also one of the biggest logistics hubs in the country.
History Of Recife
Between 1535 and 1537, several inns, warehouses, and fishing hubs were established in the area that is now the modern city of Recife. At that time, the Portuguese had just begun their colonization of the continent's northeast coast. Soon, Portuguese fishermen started settling in the area. Sailors also used the harbor as a way station for passing ships. Recife then grew to become the main harbor of the Captaincy of Pernambuco. Sugar cane production boosted the economy of the settlement in the later years. The term Recife was first documented as part of the name for the settlement in 1537. Its advantageous location allowed it to grow fast and over the years, more and more Europeans migrated to Recife and settled there. In the 17th century, Recife became the capital of New Holland established by the Dutch West India Company and it was named Mauritsstad. Later, it became the capital of the Pernambuco state of Brazil.