Palmas - The Capital Of The Tocantins State Of Brazil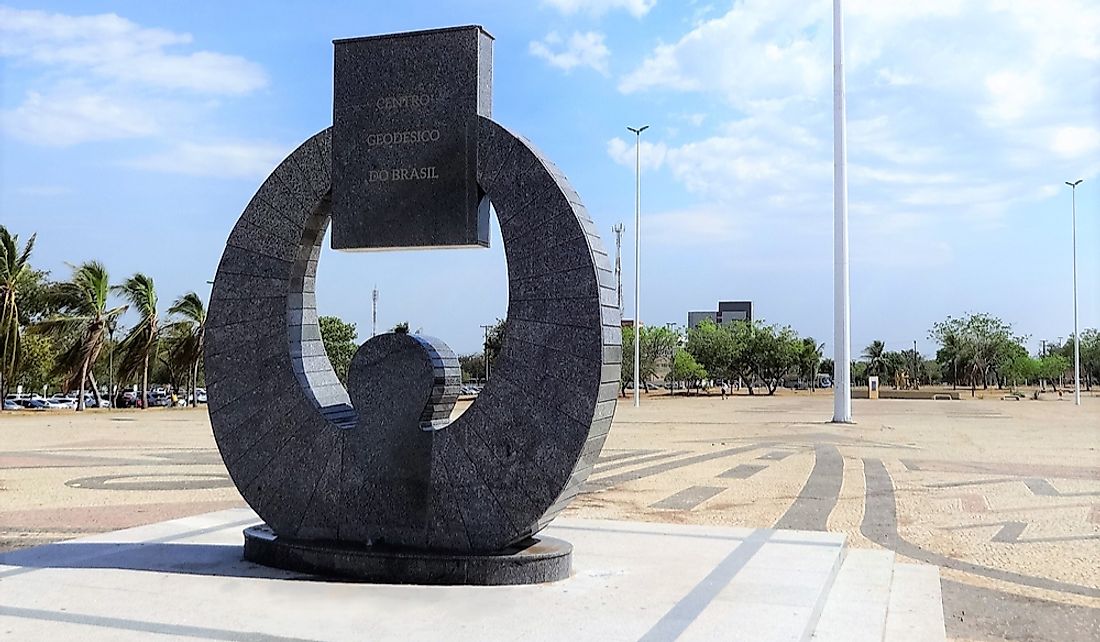 Tocantins is a Brazilian state located in the country's North Region. It is the newest Brazilian state, carved out of the northern two-fifths of the state of Goiás in 1988, which is part of country's Central-West Region. Tocantins encompasses an area of 277,620.91 km2 and has an estimated population of 1,496,880, ranking as Brazil's 10th most extensive and 24th most populous state. During the state's early history, its economy was primarily based on agriculture and related industries. More recently, however, the government has attempted to diversify Tocantins' economy and has rapidly developed hydropower resources within the state. Tocantins is located in the transition zone between the Amazon Basin and the cerrado and contains the world's largest fluvial island, Bananal Island. Additionally, Tocantins features state and national parks, such as Jalapão State Park and Araguaia National Park. The state capital is Palmas.
Capital of Tocantins: Palmas
Palmas is located at the geographic center of the state, where it occupies an area of 2,218.93 km2. The landscape of Palmas ranges from hilly areas to relatively low elevations at the bank of the Tocantins River and has an average elevation of 230 m. Palmas is part of the Cerrado ecoregion, which experiences a hot and semi-humid climate, with pronounced seasonality, and is the hottest city in Brazil. 
Demographics of Palmas
Palmas has an estimated population of 286,787. The city is well-connected to other parts of Tocantins, as well as neighboring states, via local and interstate public bus services, which enables workers from the surrounding areas to travel and work in Palmas. The city is also served by Palmas Airport.
History of Palmas
Palmas is one of the newest cities in Brazil, and the land upon which the city is now located was primarily used for agriculture. Prior to 1990, Vila Canela was the only large settlement in the area, and Miracema served as the temporary state capital of Tocantins. Palmas was founded in 1989, and designed by architects to serve as the new state capital of Tocantins. The city was purposely situated on the east side of the Tocantins River in an effort to stimulate development and growth in the area. Infrastructure was quickly developed, which included roads, parks, hospitals, and schools. The Lajeado Hydroelectric Power Plant reservoir was completed in 2002 and Palmas Airport further boosted the city's economy.
Economy of Palmas
In addition to serving as the state capital, Palmas is the administrative and economic center of Tocantins. The service sector is the largest component of Palmas' economy. Additionally, small farms and several small and medium-scale industries are located just outside the city but are connected by highways and support the city's economy. Micro firms are most common in Palmas.