Prime Ministers Of Kazakhstan Since 1991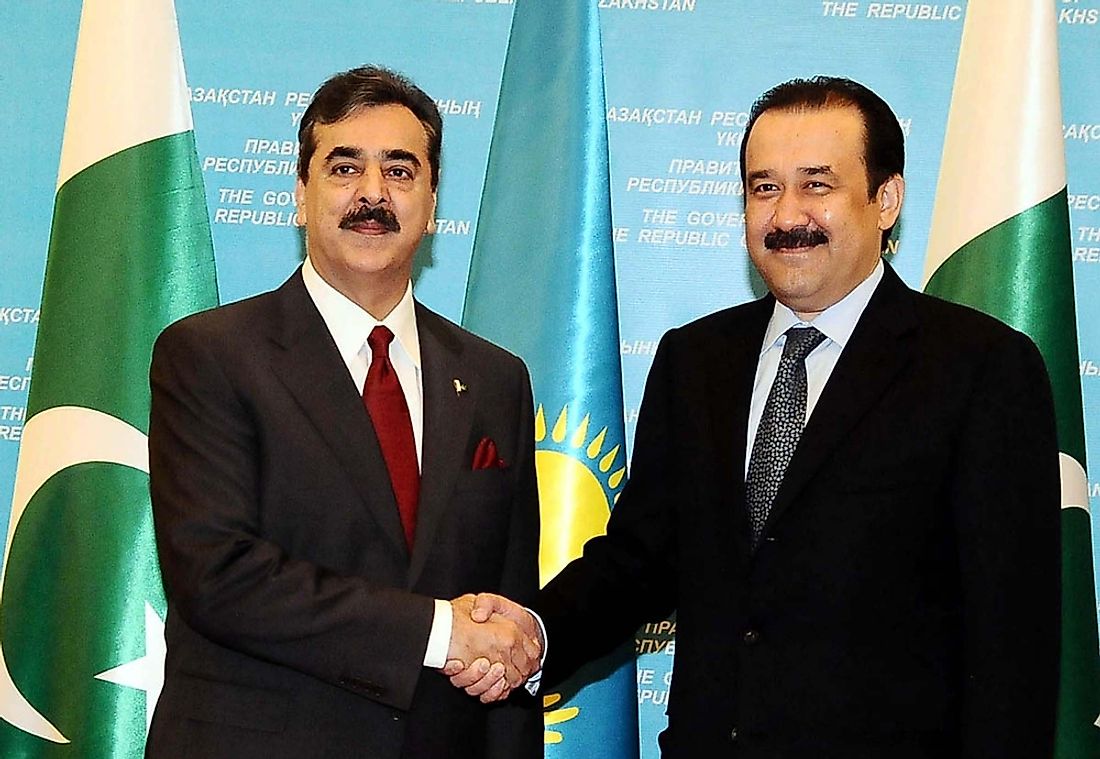 Kazakhstan is a country in Central Asia, with its borders extending from the Caspian Sea to the Altai Mountains. Kazakhstan is a former Soviet republic that achieved independence in 1991 and has since had nine different presidents. This article will discuss those who have served as president of Kazakhstan as well as the basic history and duties of the job.
Select Prime Ministers of Kazakhstan
Karim Massimov
Karim Massimov was born in Astana, Kazakhstan in 1965. He then went on to graduate from the People's Friendship University of Russia in Moscow and then studied in China at Wuhan University in Hubei. In 2001 he served as the Minister of Economy and Budget Planning and as the Minister of Transport and Communications. From 2006 to 2007 he also served as the deputy prime minister of the country. During this time, he worked to improve Kazakhstan's relations with Israel, Iran, and China. In 2007 the Kazakh political shakeup took place when then Prime Minister Daniyal Akhmetov suddenly resigned his post following the increasing criticism he has been receiving from President Nursultan Nazarbayev. Nazarbayev nominated Massimov for the position of prime minister, and Massimov was appointed only two days after Akhmetov's resignation.
Bakhytzhan Sagintayev
Bakhytzhan Sagintayev was born in the Talas District of Kazakhstan in 1963. Following his graduation from Kazakh State University with a degree in economic sciences, he worked as a teacher of political economy at the Almaty Institute of National Economy. From 1988 to 1992 he then worked as an assistant at the sociology department of his alma mater. In 1992 he started his political career by working as the Deputy Chairman of the Agency for Small Business Support and as the Deputy Chairman of the Agency for Regulation of Natural Monopolies, Competition Protection and Small Business Support of Kazakhstan. In 2012 he became the Minister of Economic Development and Trade and the following year he was appointed as First Deputy Prime Minister by the president. He became prime minister following the dismissal of Karim Massimov.
The Duties of the Prime Minister of Kazakhstan:
The position of the prime minister of Kazakhstan dates back to 1991, but it was not until the 1995 Constitution of Kazakhstan that the government had a clear outline. According to Article two, section one of the Constitution of Kazakhstan, Kazakhstan is a unitary state with a presidential form of government. The president of Kazakhstan serves as the head of state and is the one who nominates the prime minister, who serves as the head of government at the pleasure of the president. The prime minister of Kazakhstan is also the person who chairs the Cabinet of Ministers, which is made up of 16 ministers and three deputy prime ministers.
Prime Ministers Of Kazakhstan Since 1991
| Prime Ministers of Kazakhstan Since 19991 | Term(s) in Office |
| --- | --- |
| Sergey Tereshchenko | 1991-1994 |
| Akezhan Kazhegeldin | 1994-1997 |
| Nurlan Balgimbayev | 1997-1999 |
| Kassym-Jomart Tokayev | 1999-2002 |
| Imangali Tasmagambetov | 2002-2003 |
| Daniyal Akhmetov | 2003-2007 |
| Karim Massimov | 2007-2012; 2014-2016 |
| Serik Akhmetov | 2012-2014 |
| Bakhytzhan Sagintayev (Incumbent) | 2016-2019 |
| Askar Mamin | 2019- |