Presidents Of Peru Since 1945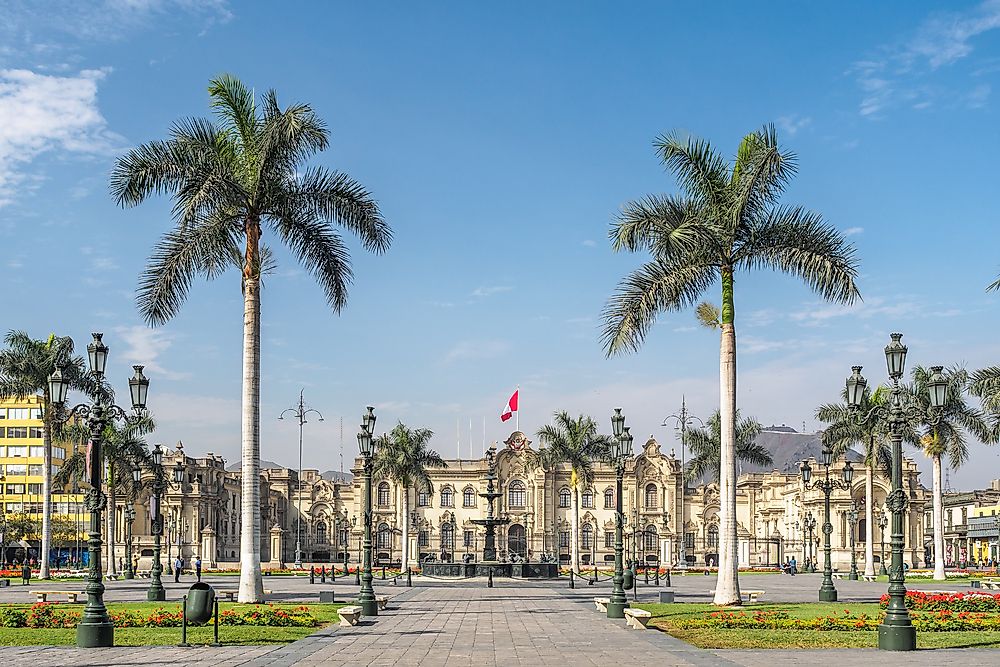 Peru, officially known as the Republic of Peru, is a country in South America. As of 2015, the state's population was estimated at 31.5 million. Spanish is the official language although Quechua and native languages are also spoken. It is a presidential representative democratic republic with the president as the head of state and the government. The president is elected for a five-year term and is eligible for reelection in nonconsecutive terms. The president selects the prime minister who chairs the cabinet.
Presidents of Peru
Jose Bustamante y Rivero
Jose Bustamante y Rivero was the president of Peru from 1945 until 1948. He was born in Arequipa. He received his education at Colegio San José and the Universidad Nacional San Agustín de Arequipa. He served as a legal scholar and as a professor before joining politics. He served as the Peruvian ambassador to Bolivia in 1934 and 1942, in 1939, he served as the ambassador to Uruguay. In 1945, Bustamante vied for the presidency and comfortably won the elections. 
Manuel Arturo Odría Amoretti
Manuel Arturo Odría Amoretti was the president of Peru from 1948 until 1956. He ousted the president in a military coup and served his presidential term as a military dictator. He served as the minister of government and police in the cabinet of President Bustamante before resigning. He led a coup on October 28th, 1948 that ousted Bustamante. After two years as the president, he resigned, and Zenon Noriega assumed office as a puppet president. 
Pedro Pablo Kuczynski
Pedro Pablo Kuczynski was the president of Peru between 2016 and 2018. He formerly served as the prime minister of Peru from 2005 to 2006. He was born in Lima, Peru and attended Markham College before attending Rossall School and Exeter College in England. The World Bank employed him in 1961 where he served as a regional economist for countries in Central America. He returned to Peru in 1967 and served at the central bank. After the fall of the government of the then president Fernando Belaunde Terry, he fled to the US due to political persecution. 
Roles of the President of Peru
The office of the president of Peru is established and defined by the Peruvian Constitution. The president is the head of state and government of Peru. The president represents the state in international matters. The presidential term lasts for five years and the constitution prohibit immediate reelections of the sitting president. The constitution sets July 28th as the official date of change of government. It is also the day that marks the country's independence from Spain.
Presidents Of Peru Since 1945
| Presidents of Peru Since 1945 | Term(s) in Office |
| --- | --- |
| José Bustamante y Rivero | July 28, 1945 – October 29, 1948 |
| Manuel A. Odría | October 29, 1948 – June 1, 1950; July 28, 1950 – July 28, 1956 |
| Zenón Noriega Agüero | June 1, 1950 – July 28, 1950 |
| Manuel Prado y Ugarteche | July 28, 1956 – July 18, 1962 |
| Ricardo Pérez Godoy | July 18, 1962 – March 3, 1963 |
| Nicolás Lindley López | March 3, 1963 – July 28, 1963 |
| Fernando Belaúnde Terry | July 28, 1963 – October 3, 1968; July 28, 1980 – July 28, 1985 |
| Juan Velasco Alvarado | October 3, 1968 – August 30, 1975 |
| Francisco Morales Bermúdez | August 30, 1975 – July 28, 1980 |
| Alan García Pérez | July 28, 1985 – July 28, 1990; July 28, 2006 – July 28, 2011 |
| Alberto Fujimori | July 28, 1990 – November 22, 2000 |
| Valentín Paniagua | November 22, 2000 – July 28, 2001 |
| Alejandro Toledo | July 28, 2001 – July 28, 2006 |
| Ollanta Humala | July 28, 2011 – July 28, 2016 |
| Pedro Pablo Kuczynski | July 28, 2016 – 2018 |
| Martin Vizcarra Cornejo | 2018– |