Politics
List of Presidents of Pakistan
The President is the Pakistani Head of State and its Armed Forces' Commander-in-Chief, and elected by a nationwide Electoral College of representatives.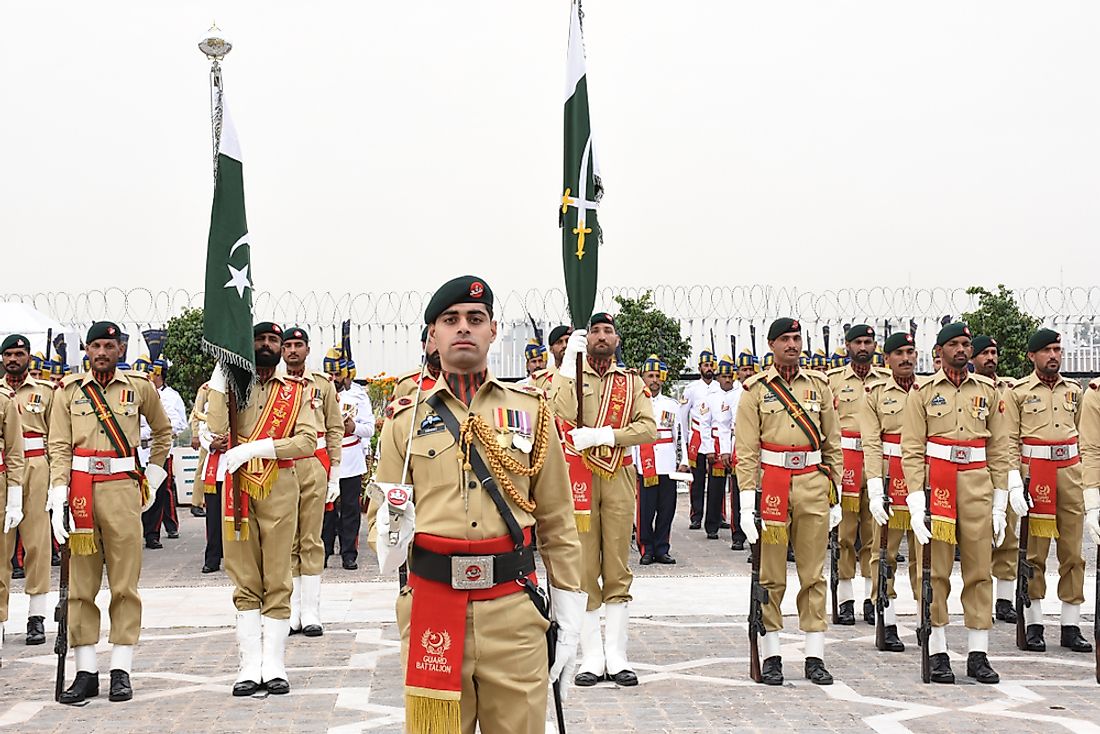 Pakistan has a federal parliamentary republic government where the President is the ceremonial figurehead. The President is also the Pakistani Head of State and Armed Forces Commander-in-Chief, and elected by an Electoral College. The Electoral College is made up of the National Assembly, the Senate, and the regional assemblies of the constituent provinces of Pakistan. Members of the provincial assembly and the national assembly are elected by the citizens through multiparty elections, whereas the members of the Senate are indirectly elected by the provincial assemblies. Pakistan gained its independence in 1947, and the post of the Presidency was introduced in 1956. The first President of Pakistan was Iskander Mirza. Here are some notable Presidents in Pakistan's past.
Iskander Mirza
Iskander Mirza was born in 1899, and as a young man he enrolled at the Elphinstone College in Bombay before later moving to England to continue his higher studies at the Royal Military Academy in Sandhurst. In 1919 he went back to India and was conscripted into the British Indian Army. Iskander Mirza begun his career in the Army and later joined the Indian Public Service in 1926. In early 1930, he became the District Officer and from 1938- 1945 he became a Political Agent of North West Frontier Province. Mirza was appointed to the position of the Joint Defence Secretary and was supposed to split the British Indian Army to form the India and Pakistan groups in 1946. He served as the Defense Secretary and later as Governor of East Pakistan. Iskander Mirza served as Governor General in 1955. In 1956 under the new constitution, the position of the President was created, and Iskander became the first President of Pakistan. However, he was forced to leave office and exiled to London in 1958, where he lived for the remaining part of his life.
Mohammad Ayub Khan
Mohammad Ayub Khan was born in 1907, and was the second President of the Islamic Republic of Pakistan. He enrolled for his early education in Saraj Saleh and later attended the Aligarh Muslim University and British Royal military college in Sandhurst. He joined the military in 1928 and climbed the ranks to become the commander in chief of the army in 1951. Ayub Khan was commissioned by Prime Minister Muhammad Ali Bogra as the Defense Minister in 1954. In 1958, Pakistan armed forces were ordered by President Mirza to do away with the 1956 Constitution, and he appointed Ayub Khan as the Chief Martial Law Administrator. Soon Mirza sent to exile to England and Ayub took power on October 27, 1958, as the President. It was during his administration that irrigation canals, thermal and hydroelectric power plants were built. On his final year as the President of Pakistan Ayub Khan retired and Yahya Khan became President of Pakistan on March 25, 1969
Fazal Ilahi Chaudhry
Fazal Ilahi Chaudhry was born in Punjab Province on January 1, 1904. He began to study at Aligarh Muslim University in 1920, and in 1924 he received his LLB in Civil Law. He later enrolled in Punjab University and in 1925 he earned his Masters in Political Science, and in 1927 he obtained his LLM in Law and Justice. He opened his law firm in Lahore after completing his education. His interest in politics started in 1930 when he participated in the Indian General Elections in the Gujarat district Board and won the election. He joined the Muslim League party in 1942 and went on to become the speaker of West Pakistan state. In 1970, he was elected to the national assembly through the Pakistan People Party and contested the Presidential elections in 1973 and won. He served as the President until 1978 when he retired handing over power to General Muhammad Zia-ul-Haq. He died on June 2, 1982.
Mamnoon Hussain
Pakistan has had twelve Presidents, including the current, President Mamnoon Hussain, who was elected in 2013. Mamnoon was born in 1940 and took to national politics in 1968 when he joined the Pakistani Muslim League party. He also served as finance secretary of the party in Sindh and he became the Governor of Sindh in 1999 and finally elected as President of the Islamic Republic of Pakistan in 2013.
Who Was the First President of Pakistan?
The first President of Pakistan was Iskander Mirza, who served between 1956 and 1958.
Presidents Of Pakistan Through History
| Rank | Presidents of Pakistan | Term in Office |
| --- | --- | --- |
| 1 | Iskander Mirza | 1956-1958 |
| 2 | Ayub Khan | 1958-1969 |
| 3 | Yahya Khan | 1969-1971 |
| 4 | Zulfikar Ali Bhutto | 1971-1973 |
| 5 | Fazal Ilahi Chaudhry | 1973-1978 |
| 6 | Muhammad Zia-ul-Haq | 1978-1988 |
| 7 | Ghulam Ishaq Khan | 1988-1993 |
| 8 | Farooq Leghari | 1993-1997 |
| 9 | Muhammad Rafiq Tarar | 1998-2001 |
| 10 | Pervez Musharraf | 2001-2008 |
| 11 | Asif Ali Zardari | 2008-2013 |
| 12 | Mamnoon Hussain | 2013-2018 |
| 13 | Arif Alvi | Incumbent |
About the Author
Benjamin Elisha Sawe holds a Bachelor of Arts in Economics and Statistics and an MBA in Strategic Management. He is a frequent World Atlas contributor. 
This page was last updated on July 30, 2019.
Citations
Your MLA Citation
Your APA Citation
Your Chicago Citation
Your Harvard Citation
Remember to italicize the title of this article in your Harvard citation.