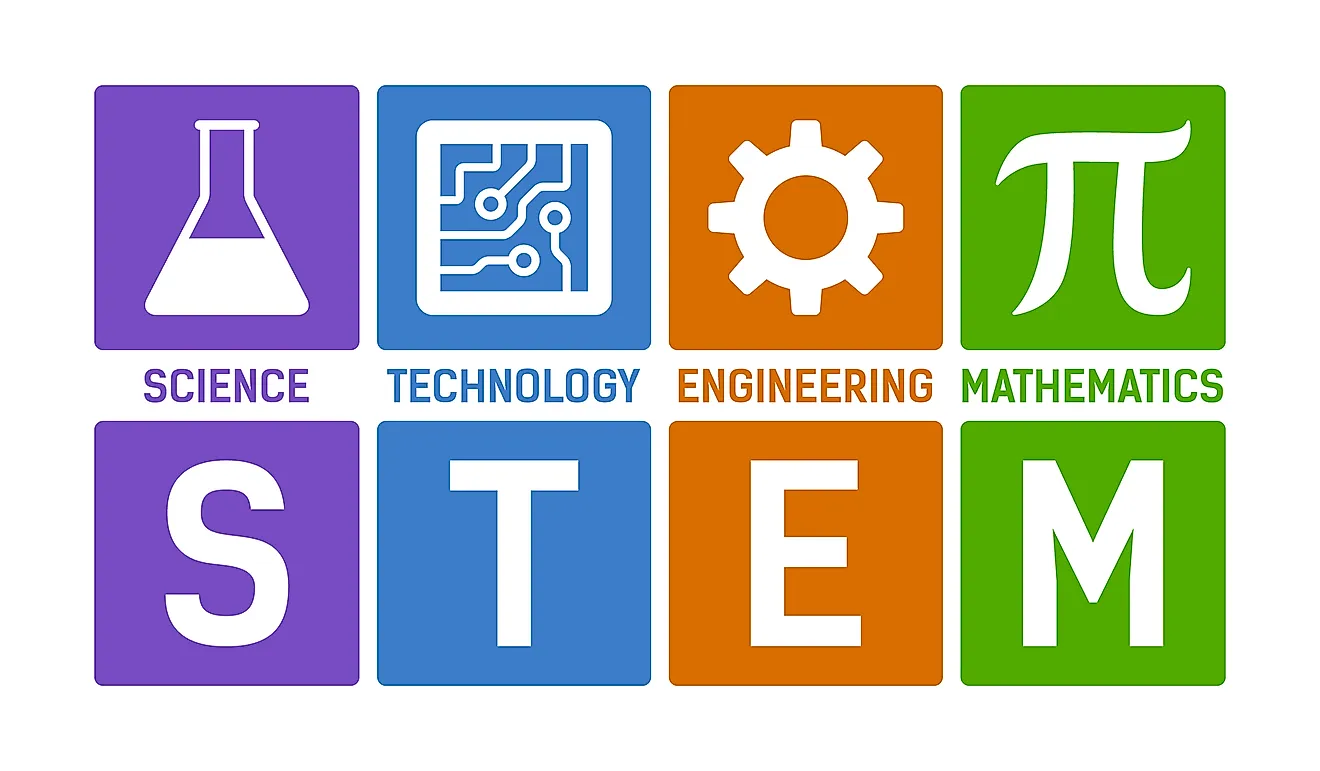 STEM, which stands for "Science, Technology, Engineering and Mathematics," is a type of school curriculum that emphasizes the teaching of four specific disciplines in an applied and interdisciplinary approach. Instead of teaching the four disciplines separately, the STEM curriculum integrates these subjects, creating a cohesive-learning model that is based on real-life applications. Students are taught how to apply mathematics, engineering, science, and technology in contexts that connect the classroom with everything around them. STEM uses project-based learning in schools. The main objective of STEM is to provide students the opportunity to experience numerous ways of solving problems and learning.
Blended Learning
The main difference between STEM and traditional math and science education is the fact that STEM provides students with a blended learning environment that shows them how to apply scientific methods to everyday life. STEM also teaches computational thinking, while focusing on real-life applications of solving problems. The STEM curriculum starts at the elementary school level, while students are young.
Elementary School
At elementary schools, this curriculum creates awareness of STEM occupations and fields, while teaching students introductory-level courses. The curriculum also emphasizes the bridging of out-of-school and in-school learning opportunities. The curriculum also aims to encourage students to pursue STEM-based courses.
Middle School
The curriculum becomes more challenging and rigorous at the middle school level, as student awareness of STEM-occupations and fields is still developing. Middle school students are introduced to the requirements for STEM fields, and start exploring STEM-related careers.
High School
At the high school level, STEM focuses on the application of mathematics, engineering, technology, and science in a rigorous and challenging manner. Pathways and courses have become available in STEM occupations and fields, and therefore students are prepared for post-secondary school and employment at this stage. The program focuses more on bridging the out-of-school and in-school STEM opportunities at this stage.
Importance Of STEM
According to the United States Department of Commerce, STEM jobs are increasing at 17% per annum, while other jobs are growing at about 9.8% every year. Interestingly, not all STEM careers require a college degree or higher education. STEM graduates get higher income even when working in non-STEM fields. Work in the fields of mathematics, science, technology, and engineering plays a significant role in the stability and growth of the American economy. STEM will increase science literacy, create critical thinkers, and future innovators.
The benefits of STEM education are tied to the scientific and technological advancements in society. Students will require a strong foundation in the four disciplines of this curriculum to succeed in the information-driven age. Applications of technology and STEM education empower individuals to be creative and develop critical-thinking skills. STEM can also bridge gaps, such as gender or race, that sometimes existed in science and mathematics fields, and various initiatives have been introduced to increase the number of job opportunities for females and ethnic minority groups in STEM careers. Individuals with ADHD can also experience the educational benefits of this curriculum, including the ability to finish long, intricate tasks involving computer programming or robotics. Additionally, STEM includes various hands-on tasks that require creative thinking, which is beneficial to individuals with ADHD.