World Facts
Countries Where Stem Cell Research Is Most Popular
US tops the list by hosting 136 clinical trials of stem cell therapy, the highest in the world.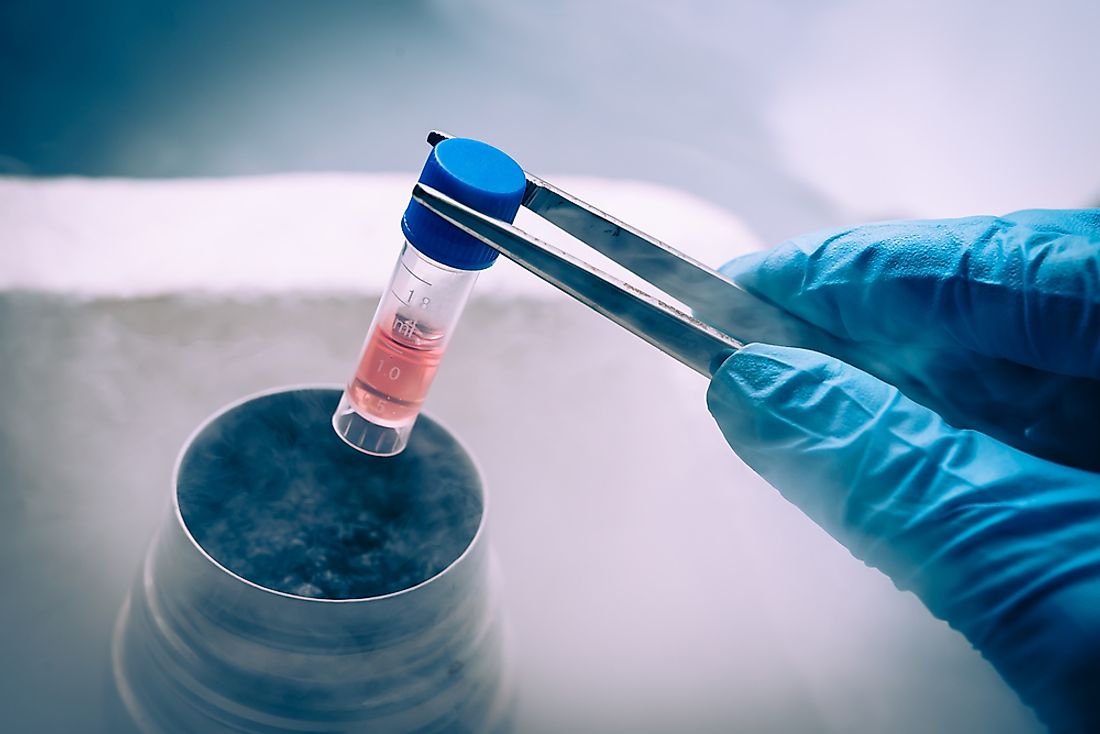 Stem cell research is done on the foundation cells of humans, plants, and other organisms. These foundation cells develop and multiply to form tissues such as heart tissue, skin tissue, blood tissue, and lung tissue that are important for normal body functions. Research on cells of the human body began from as early as 1800. Biologists and medical researchers carried on with the research making important discoveries on the development and functioning of cells. In 1981, Martin Evans used mice to make the first discovery of embryonic stem cells. The discovery by Martin Evans marked the start of a long and controversial journey in stem cell research. Currently, many countries around the world have invested heavily in stem cell research. The US is the leading country in stem cell research. Other countries involved in the research are Iran, South Korea, Australia, and China.
Stem Cell Research In The United States
The United States is ranked highest in countries popular for Stem Cell research and traces its beginnings in the 1980's. So far, the country has had 136 trials in stem cell research. At the start of stem cell research, the federal government denied funds to researchers who used human embryos in their experiments and in 1995, the United States Congress enacted laws that prohibited federal funding of research that resulted in the destruction of human embryos. In 1998, despite the restriction on funding, privately funded researchers succeeded in identifying stem cells in a human embryo. In 2001, President George W. Bush relaxed the rules on federal government funding stem cell research. On March 9, 2009, all restrictions on funding of stem cell research were lifted by President Barrack Obama's administration. The United States maintains strict guidelines on the use of stem cell research; however, the stem cell research has greatly improved the medical field in the US. Still, some states such as Kansas, Virginia, Louisiana, Iowa, Nebraska, and Michigan have restrictions on stem cell research and the use of human embryos in experiments
Stem Cell Research In Iran
Iran ranks second in the list of countries where stem cell research is popular. Stem cell research in Iran began on a high note after the respected leader Ayatollah Ali Khamenei gave the green light on that kind of research in 2002. Unlike the US which debated on the use of human embryos in stem cell research, Iran did not encounter such hindrances. Therefore, Iran has been able to achieve a lot of progress in the field in the 14 years it has been engaged in the research. Royan Institute located in the Iranian city of Tehran is the leading center in Stem Cell research in the country. Iran has so far had 65 clinical trials of stem cell research.
Stem Cell Research In South Korea
South Korea is third on the list of countries where Stem cell research is popular. In fact the country was a world leader in stem cell research along with the US at the start of the 21st century. South Korea has had 60 clinical trials of stem cell research. However, a major scandal in 2005 involving a leading Professor in South Korea led to a decline in stem cell research in the country. Professor Hwang Woo-Suk lied about his achievements in cloning human embryonic stem cells. The fraudulent claim led to a ban on Stem Cell Research in South Korea. President Park Geun-Hye lifted the ban in 2016 and offered government funding to scientists involved in the research.
Benefits Of Stem Cell Research
Stem Cell research has led to significant improvements in human life. The research has been used to study the development of the human body which is important for doctors. Drug manufacturers have also utilized the technology to produce effective drugs. Additionally, patients in need of organ transplants have benefited from stem cell research.
Countries Where Stem Cell Research Is Most Popular
| Rank | Country/Territory | Number of clinical trials |
| --- | --- | --- |
| 1 | United States | 136 |
| 2 | Iran | 65 |
| 3 | South Korea | 40 |
| 4 | Australia | 18 |
| 5 | China | 17 |
| 6 | Spain | 17 |
| 7 | Israel | 12 |
| 8 | India | 11 |
| 9 | Canada | 10 |
| 10 | Germany | 7 |
About the Author
Benjamin Elisha Sawe holds a Bachelor of Arts in Economics and Statistics and an MBA in Strategic Management. He is a frequent World Atlas contributor. 
This page was last updated on August 1, 2017.
Citations
Your MLA Citation
Your APA Citation
Your Chicago Citation
Your Harvard Citation
Remember to italicize the title of this article in your Harvard citation.