Most Ethnically Diverse Countries In The World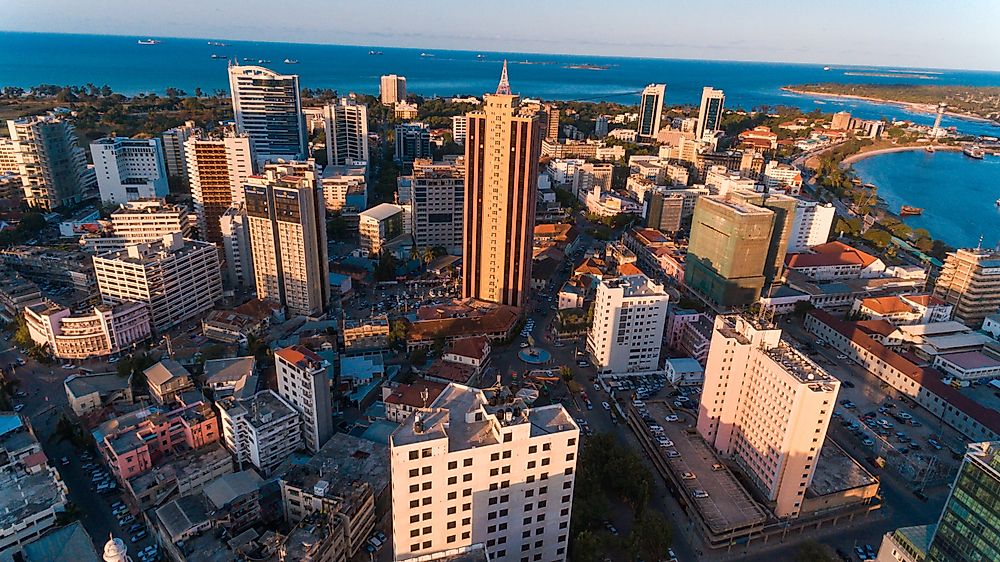 An ethnic group refers to people who identify with each other based on a common ancestry or genealogy. Ethnicity can also refer to people united by a shared language, culture, history, or even nation. Some countries are more ethnically heterogeneous than others meaning that these coutnries are home to a great diversity of ethnic groups. Several factors encourage ethnic diversity in a country including large size, isolated populations, migrations from various other countries, etc.
The demographics and socioeconomic distribution of distinct cultural groups in a country or territory is called ethnic fractionalization. The data below is based on a study conducted by Fearon, where 1 is the most culturally diverse and 0 is the least. According to this measure, Papua New Guinea is the most diverse country in the world, followed by Tanzania, the Democratic Republic of the Congo, and Uganda.
The 5 Most Ethnically Diverse Countries in the World
1. Papua New Guinea
Papua New Guinea is the world's most linguistically diverse country, a fact that contributes to its status as the most ethnically diverse country in the world. There are thousands of ethnic groups in the country, each with their languages and customs. Incredibly, there are languages in Papua New Guinea that have no relation to one another despite their geographic proximity.
2. Tanzania
More than one hundred ethnic groups live in Tanzania. Many of these groups speak their unique languages. In addition to this, several foreign residents live in Tanzania, many of whom are from other parts of Africa, Asia and Europe. The population of Tanzania is 55,572,201.
3. The Democratic Republic of the Congo
DR Congo has a population of 81,680,000. There are over 200 ethnic groups in the nation who speak about 242 languages. French is the official language of the country. 
4. Uganda
Uganda, another country in Africa, is also home to a great diversity of ethnic groups. The largest such groups include Baganda, Banyankole, and Basoga who account for 16.9%, 9.5%, and 8.4% of the country's population.
5. Liberia
African countries appear to rule the list with another African country Liberia ranking as the world's fifth-most ethnically diverse country. The population of Liberia is around 4,503,000. Indigenous African tribes account for nearly 95% of Liberia's population. The country is home to around 28 ethnic groups each with its own language. Linguistically, Liberian tribes are divided into three main groups, the Mande people, the Kru tribes, and the Mel.
African Countries Dominate The List
If we look at the table below, we will see that all but one of the world's 10 most ethnically diverse nations are African. The only exception is Papua New Guinea. Africa's dominance could be related to its tribal cultures that continue to thrive even today in relative isolation from the rest of the world.
Most Ethnically Diverse Countries In The World
| Rank | Country | Ethnic Diversity Score |
| --- | --- | --- |
| 1 | Papua New Guinea | 1.0000 |
| 2 | Tanzania | 0.9530 |
| 3 | Democratic Republic of Congo | 0.9330 |
| 4 | Uganda | 0.9300 |
| 5 | Liberia | 0.8990 |
| 6 | Cameroon | 0.8870 |
| 7 | Togo | 0.8830 |
| 8 | South Africa | 0.8800 |
| 9 | Congo | 0.8780 |
| 10 | Madagascar | 0.8610 |
| 11 | Gabon | 0.8570 |
| 12 | Kenya | 0.8520 |
| 13 | Ghana | 0.8460 |
| 14 | Malawi | 0.8290 |
| 15 | Guinea-Bissau | 0.8180 |
| 16 | Somalia | 0.8120 |
| 17 | India | 0.8110 |
| 18 | Nigeria | 0.8050 |
| 19 | Yugoslavia (1943–1992) | 0.8010 |
| 20 | Central African Republic | 0.7910 |
| 21 | Ivory Coast | 0.7840 |
| 22 | Lebanon | 0.7800 |
| 23 | Chad | 0.7720 |
| 24 | Indonesia | 0.7660 |
| 25 | Mozambique | 0.7650 |
| 26 | Gambia | 0.7640 |
| 27 | Sierra Leone | 0.7640 |
| 28 | Ethiopia | 0.7600 |
| 29 | Angola | 0.7560 |
| 30 | Mali | 0.7540 |
| 31 | Afghanistan | 0.7510 |
| 32 | Bolivia | 0.7430 |
| 33 | United Arab Emirates | 0.7370 |
| 34 | Senegal | 0.7270 |
| 35 | Zambia | 0.7260 |
| 36 | Namibia | 0.7240 |
| 37 | Soviet Union (1922–1991) | 0.7110 |
| 38 | Sudan (1955–2011) | 0.7080 |
| 39 | Kuwait | 0.7080 |
| 40 | Burkina Faso | 0.7040 |
| 41 | Bosnia and Herzegovina | 0.6810 |
| 42 | Kyrgyzstan | 0.6790 |
| 43 | Nepal | 0.6770 |
| 44 | Iran | 0.6690 |
| 45 | Guinea | 0.6690 |
| 46 | Kazakhstan | 0.6640 |
| 47 | Colombia | 0.6560 |
| 48 | Ecuador | 0.6550 |
| 49 | Eritrea | 0.6470 |
| 50 | Trinidad and Tobago | 0.6470 |