Kwame Nkrumah, President of Ghana - World Leaders in History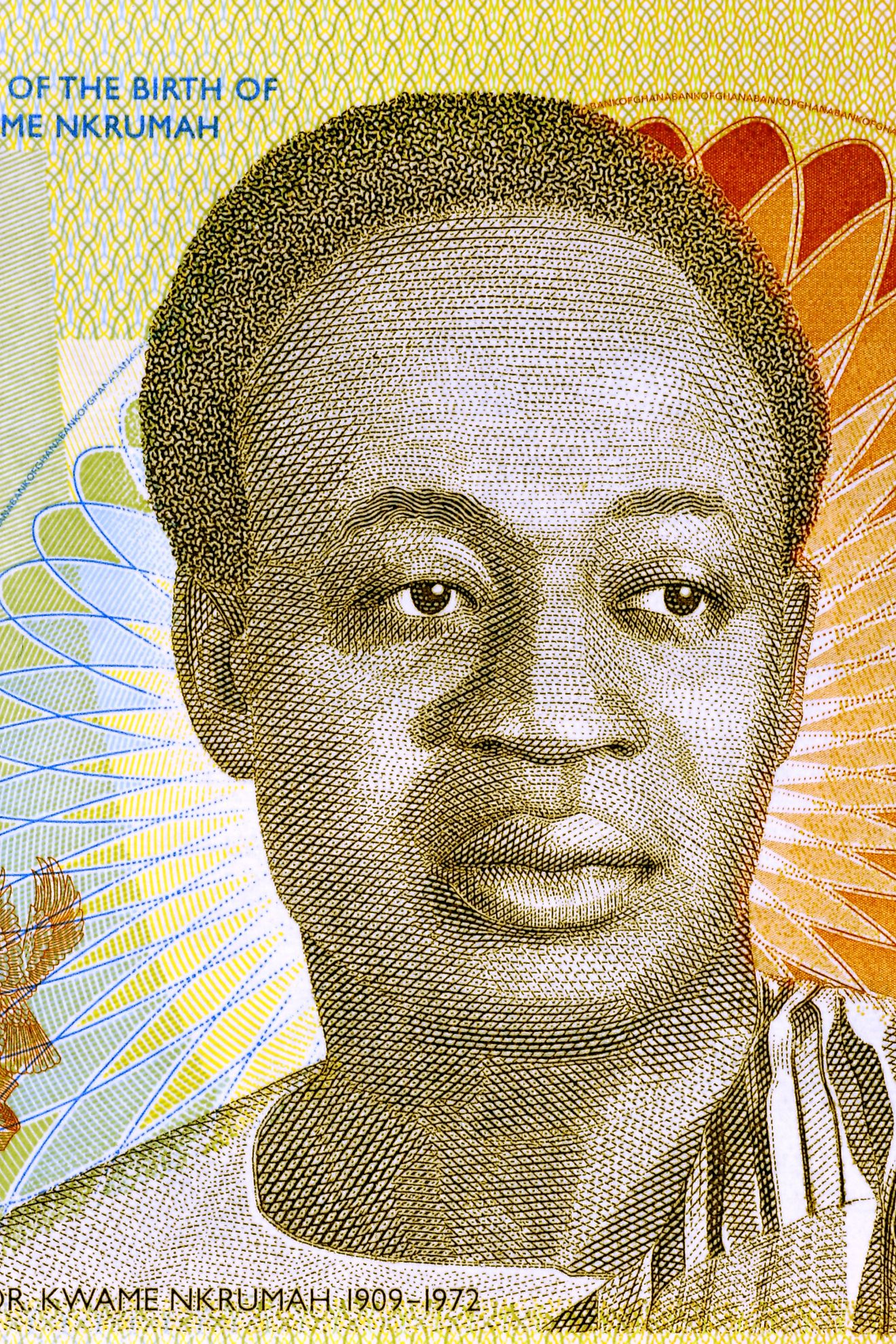 5. Early Life
Kwame Nkrumah, Ghana's first president as an independent nation, was born in 1909. His birthplace is Nkroful in the western region of South Ghana. According to Public Broadcasting Services (PBS) records, Nkrumah came from a humble and traditional Ghanaian family. He received his early education from Catholic missionaries and, at the age of 17, became an untrained teacher and taught at the town of Half Assini. In 1926, he joined Achimota Teachers College in Accra, and earned a teaching certificate in 1930. Nkrumah taught at several Catholic elementary schools in Ghana following his attainment of this education. He carried on teaching in his homeland until 1935, when he sailed to study at Lincoln University in Pennsylvania.
4. Rise to Power
Studying in the United States, Nkrumah saw the impact of politics and race relations, and experienced poverty and discrimination black Africans studying there suffered. He studied theology and philosophy, and forged ties with black American intellectuals. According to the Nkrumah Info Bank, he formed an African students' body, and became a speaker in the name of African liberation from European colonization. In 1945, after moving to London to study, Nkrumah convened the Pan African Congress in Manchester, which also brought black leaders like Kenyan Jomo Kenyatta and American W.E.B Du Bois. After returning to Ghana in 1947, he formed the Conventional People's Progress (CPP) party, after leaving the United Gold Coast Convention. He was arrested in 1950, after leading a strike that nearly paralyzed Ghana's colonial economy. That event caused the British to sway to the demands of Ghana's independence. The British Governor released Nkrumah in 1951, as his CPP party was winning legislative seats by a landslide in Central Accra. He was made leader of government business and, in 1952, the Governor named Nkrumah Prime Minister. He was reelected in 1954, 1956, and 1957, when he ultimately led Ghana to independence.
3. Contributions
As the first leader of a post-colonial, independent Ghana, Nkrumah formed a strong central government, and quickly gathered national resources in an attempt at rapid economic development. He also sought to unify the whole of Ghana politically. As a staunch Pan Africanism devotee, he advocated for the liberation of the entire continent from colonial rule, and offered support to fellow African nationalists from all over. Nkrumah also pursued a policy of non-alignment with either the United States or the Soviet Union. In the early Sixties, when other African countries were gaining their own independence in rapid succession, he advocated for the creation of the United States of Africa, which would be a quasi-socialist confederation of independent African nations that would move the region beyond tribal conflicts for the greater good of the continent's people.
2. Challenges
In office, Nkrumah was accused of economic mismanagement in managing the Volta River Hydroelectric Project and other endeavors. He evolved into a strongman, implementing domestic programs and passing laws to unfairly convict his opposition. This made him unpopular with civil servants, judges, intellectuals and army officers in his country. Nkrumah also fell out with Western powers for seeking aid from the Soviet Union and other Communist countries. He was accused of cultivating a personality cult among the masses. After Nkrumah saw two attempts made on his life, in 1962 and 1964 respectively, he became increasingly paranoid. After the failed assassinations, he arrested numerous government critics. While visiting socialist republics in East Asia in 1966, an army coup overthrew his government back home, and he would be forced to live in exile.
1. Death and Legacy
After his overthrow, Nkrumah was exiled to Guinea, and later died in 1972 in Romania while receiving treatment for throat cancer there. His remains were returned to Ghana and interred at Nkroful. Today, his legacy is viewed with disdain and admiration alike. Nkrumah's zeal in guiding Ghana to independence is admired around Africa, and he was a vocal opponent against colonialism. Though his goal to form a United States of Africa never succeeded, it inspired the creation of the Organization of African Unity, which later became the African Union. However, he is also seen as among the first of Africa's post-colonial dictators, and at times acted maliciously and unfairly.