Jorge Carlos Fonseca, President of Cape Verde - World Leaders in History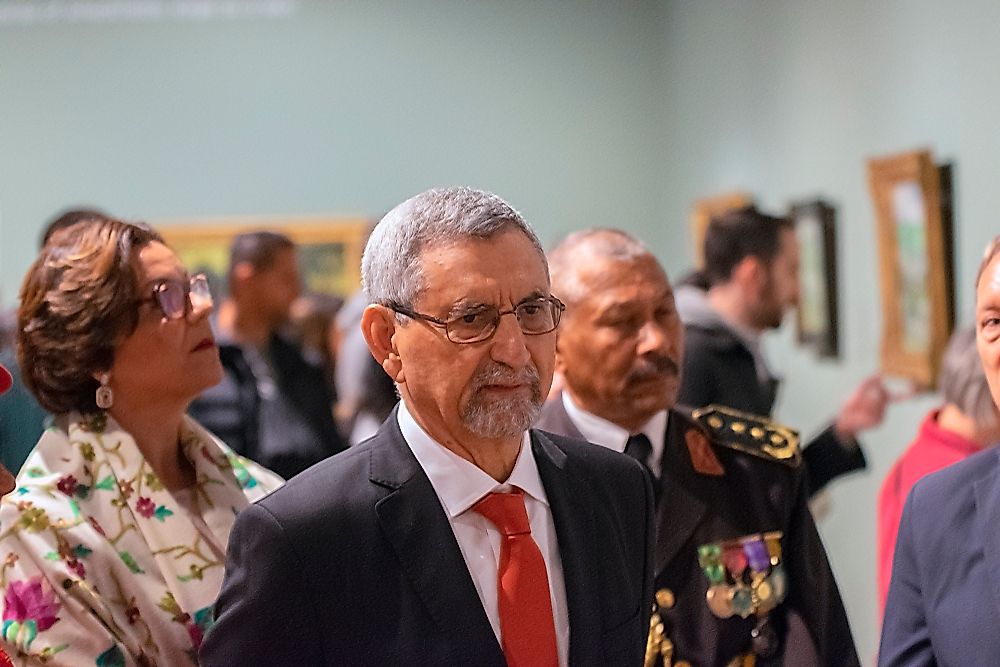 5. Early Life
Jorge Carlos Fonseca was born on October 20th, 1950, in Mindelo, Cape Verde, which was then still in the colony of Portuguese Cape Verde. He hailed from a Roman Catholic family of European descent. Fonseca finished his elementary and secondary eduction at local schools in Mindelo and Paria before then going on to pursue his post-secondary education in Lisbon, Portugal. There, he received a Law degree and a Master's in Legal Sciences from the University of Lisbon. Upon returning to Cape Verde, Fonseca served as Director General of Emigration from 1975 to 1977, and then as Secretary General of the Ministry of Foreign Affairs of Cape Verde from 1977 to 1979.
4. Rise to Power
Beginning in the early 1980s, Fonseca worked as a law instructor at various universities, including the University of Lisbon, the Institute of Forensic Medicine of Lisbon, and the University of Asia Oriental in Macau. Upon returning to Cape Verde, Fonseca served as the Minister of Foreign Affairs between 1991 and 1993, before then running for presidency in the 2001 Elections. That year, he lost to the African Party for the Independence of Cape Verde (PAICV) candidate, Pedro Pires, with Fonseca being affiliated with the PAICV's major rival opposition party, the Movement for Democracy. After the PAICV candidate Pedro Pires served two terms as the President, Fonseca ran for president again in 2011. With the support of his party, he won the presidency in the second round of voting, and in so doing became the 4th President of Cape Verde.
3. Contributions
During his presidency, Fonseca has greatly modernized the economy of Cape Verde. He reversed the previous socialist policies installed by the PAICV, and lifted much governmental control from market prices and exchange rates. He also endorsed privatization of development projects. All of these measures attracted foreign investors and donors, and in so doing brought increased money and employment opportunities to the country. He also built a closer relationship between Cape Verde and their former ruler, Portugal, ultimately seeking to further integrate Cape Verde into trade with European Union markets. At the same time, Fonseca initiated a transition of primary national income source from the agricultural sector to services industries, especially tourism. Cape Verde's Gross Domestic Product has grown considerably under his governance.
2. Challenges
When Fonseca took office, poverty, unemployment, drought, and high deficits were just a few among the many challenges that he and his people had to face. Although his economic reforms have attracted considerable foreign investments and development projects, some of these have also taken advantage of Cape Verde's high unemployment rate by exploiting local workers. The government faces great challenges in keeping investments while also guaranteeing suitable working conditions for Cape Verde's people. Violence and discrimination against women and child abuse are also serious problems needing to be better addressed throughout the country. While Fonseca and his government has primarily focused on developing the economy, such issues have been largely ignored. The government is still unable to enforce laws effectively, and thusly their measures to stop domestic abuse are more often than not inadequate.
1. The Present Day and Legacy
Fonseca's economic reforms have proved effective and popular, though they have also created new challenges that the government has to face. Cape Verde's continuous stability and steady growth have demonstrated his ability as a capable leader, and Fonseca is projected to very likely be re-elected in the up and coming election. Other than being a politician, he is also internationally recognized as a qualified legal scholar, and Fonseca has fostered the development of law and social sciences in Cape Verde. The state has recognized his extraordinary contributions by awarding him national honors, including the status of being recognized among the "Freedom Fighters" of Cape Verde.