World Facts
Is Fiji Water Made In Fiji?
Fiji Water is a brand of bottled water.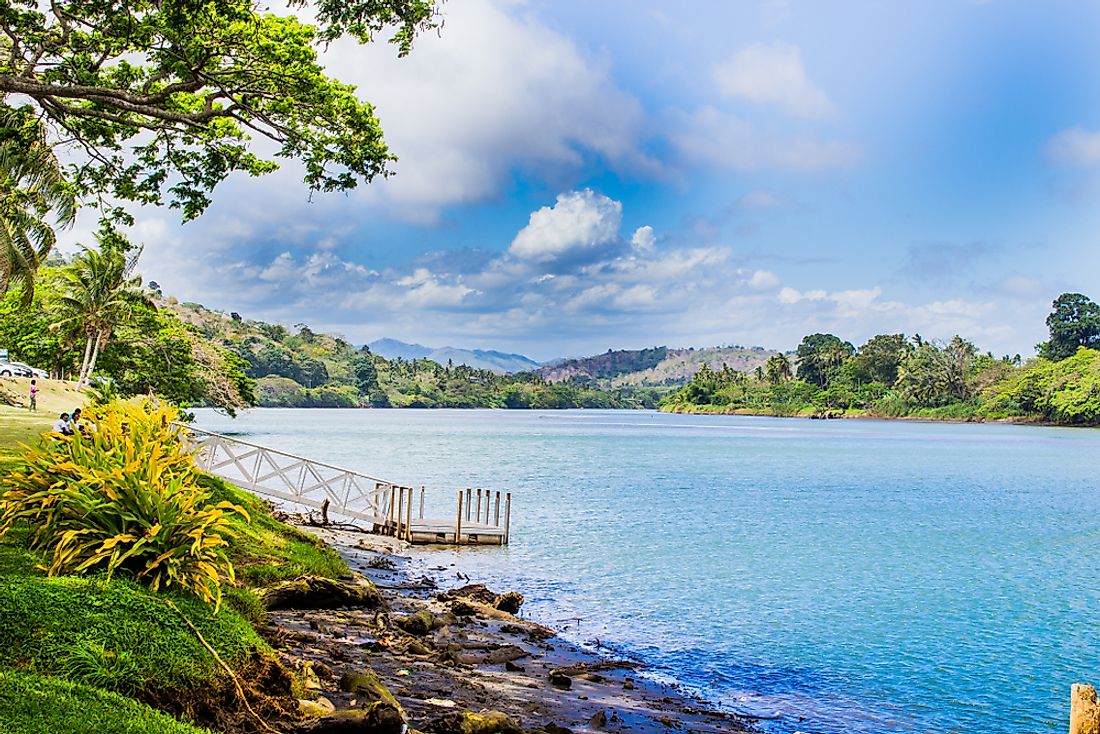 There are many companies around the world that make bottled water in an attempt to get a piece of the multi-billion bottled water industry that has been in existence for quite a while. Fiji Water is among the many water brands sold around the world. Fiji Water is packaged and shipped straight from Fiji islands and comes packaged in 1.5-liter, 1-litre, 700-ml, 500-ml, and 330-ml bottles. The water is derived from a natural artesian aquifer located in Viti Levu, Fiji and has a Ph content of between 7.3-7.7.
Fiji
The Republic of Fiji is an island country made of about 332 islands and 522 islets. The archipelago sits in the South Pacific Ocean to the northeast of New Zealand and southwest of Hawaii. About 106 of the islands are permanently inhabited, with Viti Levu and Vanua Levu being the largest. Viti Levu covers 10,388 km2 (4,011 sq mi) which equates to approximately 57% of Fiji's total land area. It also contains 69% of the total population as well as the capital of Suva. Up to 304 cm or 120 inches of rainfall on the island leading to a dense tropical forest on the southeastern side. The island is mountainous, leading to the numerous rivers that flow through the island.
History
Fiji Water was founded by David Gilmour, a Canadian businessman, who started the company called Natural Waters of Viti in 1996. The company was later acquired for $50 million by Roll Global in 2004; Roll Global changed its name to The Wonderful Company. By the year 2009 Fiji Water was raking in money with global sales hitting $85 million which was a handsome return from the initial investment. In 2010, Fiji Water expanded its operations by acquiring Justin Vineyards and Winery in an attempt to strengthen their brand further and spread it over an assortment of other brands. To date, their most famous brands of wine are Bordeaux and Syrah which are made in California and distributed to the rest of the world.
Disputes in Fiji
As expected of a foreign-owned company using resources from another land, Fiji Water has had its fair share of run-ins with the authorities in Fiji. Trouble started in 2007 when the government of Fiji attempted to raise the tax levied on the export of the water to 20 cents a bottle, and this led to an ugly mess where shipments of the water meant for export were impounded at the ports eventually hurting the business. The government did back down from the proposed tax increments. In 2010, the Fiji government deported David Roth, an external affairs director, on claims that he tried to interfere with the nation's affairs. The tax was later raised to 15 cents per bottle which led to the company shutting down its offices on the island. The company's attempt at relocating to New Zealand was met by a counter-threat from Fiji of granting the aquifers to their competitor. This move made the company lower its stance, and they accepted the new tax.
Market Position
On the global stage, Fiji Water is faring well considering the market is flooded with thousands of water brands. America's bottled water industry alone is worth $15 billion and of this Fiji Water nicks out $150 million in annual sales. In comparison to other brands, Fiji water sits 8th behind the likes of Dasani, Niagara, and Aquafina who command a sizeable market in the US. Fiji Water has about 1,000 employees with its headquarters in Los Angeles. Currently, on the global stage, Fiji Water rakes in $350 million in sales and ships the water to all the continents. Lynda Resnick, who is co-owner of The Wonderful Company that owns Fiji Water is currently worth about $3 billion with her husband Stewart Resnick and the other co-owner is worth about $3.9 billion.
About the Author
Benjamin Elisha Sawe holds a Bachelor of Arts in Economics and Statistics and an MBA in Strategic Management. He is a frequent World Atlas contributor. 
This page was last updated on January 19, 2020.
Citations
Your MLA Citation
Your APA Citation
Your Chicago Citation
Your Harvard Citation
Remember to italicize the title of this article in your Harvard citation.