The Illinois Territory was a former organized incorporated territory of the United States that was created by an Act of Congress on March 1, 1809. Indigenous peoples were the first to settle the area around 8000 BCE. By 900 AD, the Mississippian Indigenous culture had emerged and dominated a large stretch of what today makes up the US. Cahokia was the largest religious center of the Mississippian people that were located in the southwestern part of Illinois. The Mississippians were succeeded by the Illiniwek tribes.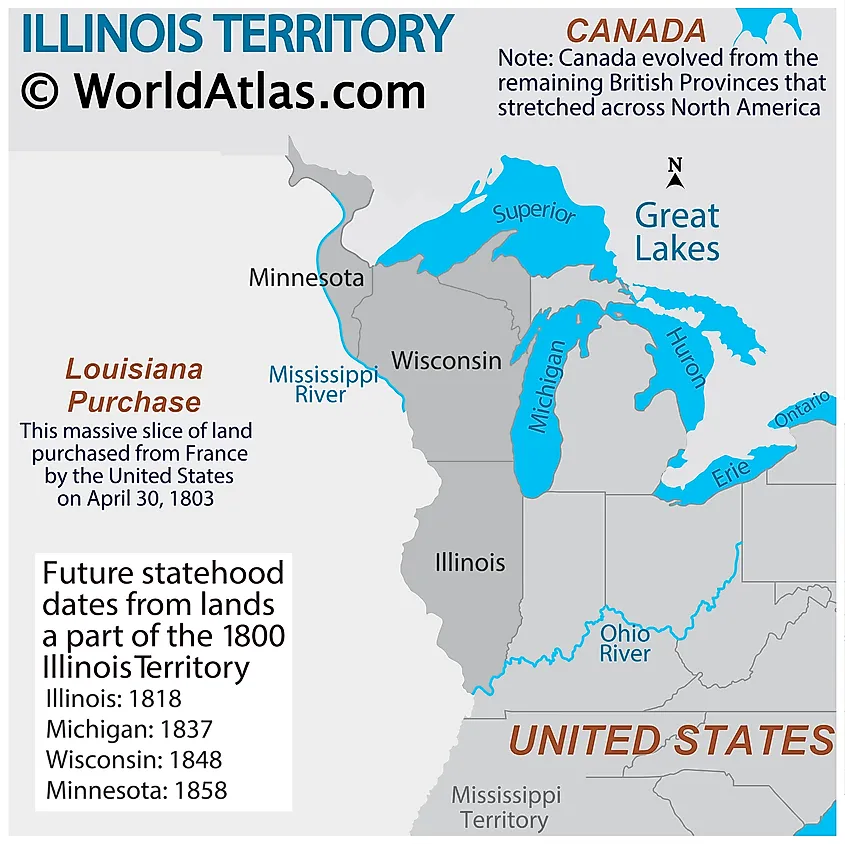 European Exploration
The French explorers Louis Jolliet and Jacques Marquette were the first Europeans to visit Illinois in 1673. The term "Illinois" was derived from a French word that means "Land of Illini," which refers to the Indigenous word for "man" or "warrior." Near the present-day Peoria county in the central part of Illinois, the French explorer René-Robert Cavelier, Sieur de La Salle established the French Fort of Crévecoeur. He also established Fort Saint Louis in 1682, near the modern-day city of Ottawa in north-central Illinois.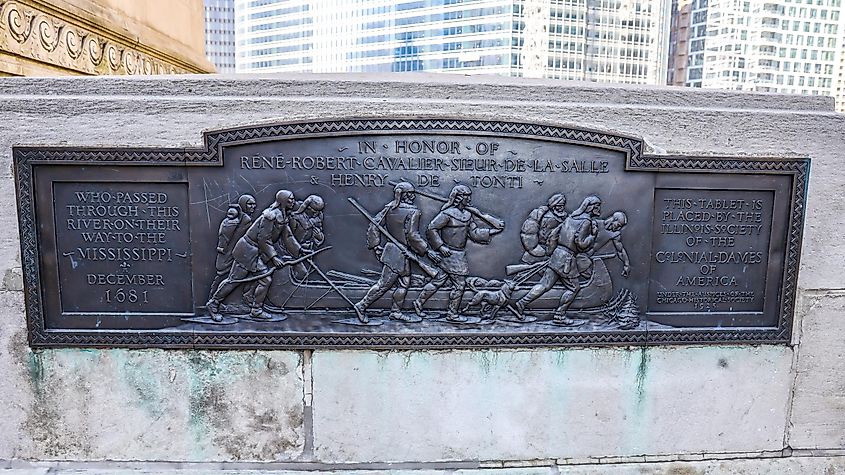 At the end of the French and Indian War, the region was ceded to Britain under the Treaty of Paris in 1763. The French village of Kaskaskia became the seat of the British government in the region. European control over the area ended after the American Revolutionary War when a small American force led by Colonel George Rogers Clark claimed the region for Virginia. The "County of Illinois" was established by Virginia to exercise control over the region. However, in 1784, the entire area was ceded by Virginia to the Federal Government of the United States.
American Territory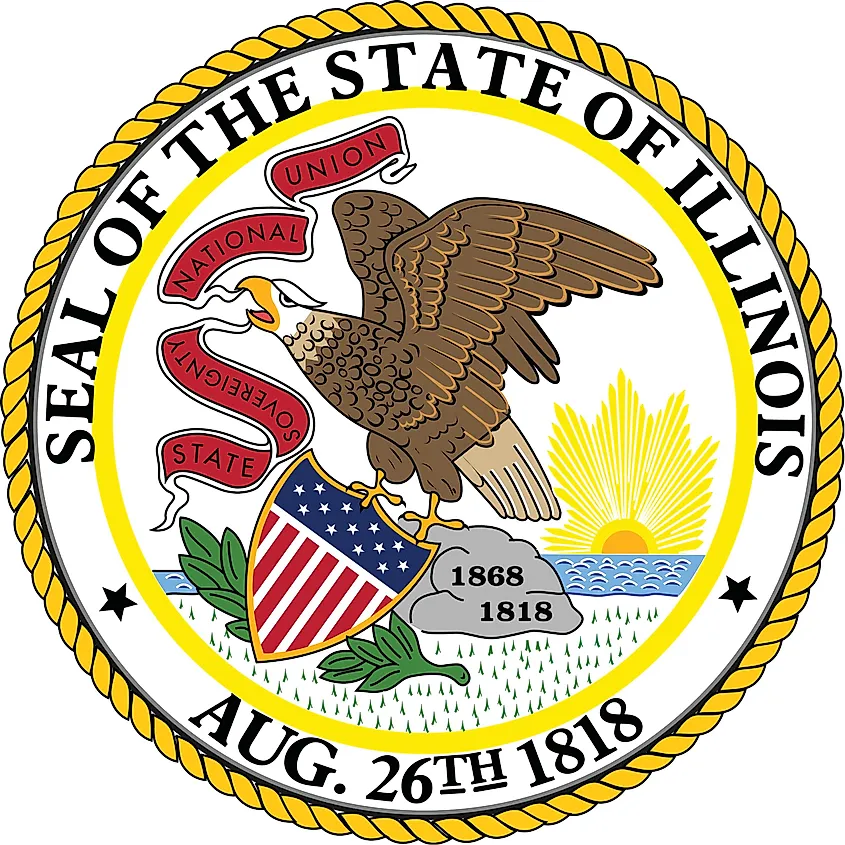 The area was originally a part of the Northwest Territory of the United States. The 1787 Northwest Ordinance reorganized the region, from which the Indiana Territory was formed in 1800, which the land of Illinois became a part of. In 1803, the State of Ohio was established. After receiving several petitions from the residents of the Mississippi River areas, the 10th United States Congress passed legislation to establish the Illinois Territory on February 3, 1809. Kaskaskia became the territorial capital of the Illinois Territory.
When the Illinois Territory was first created, it also included areas that currently form a part of the States of Illinois, Wisconsin, the eastern portion of the State of Minnesota, and the western portion of the Upper Peninsula in the State of Michigan. The first elected legislature of the Illinois Territory met in 1812. In early 1818, the Legislative Assembly of the Territory requested the United States Congress to admit the territory into the Union. The southern portion of the Illinois Territory was granted statehood and became the State of Illinois on December 3, 1818. The remaining unincorporated northern portion of the territory along with some surrounding areas then became a part of the Michigan Territory.