How Many Mexican Immigrants Come To America Every Year?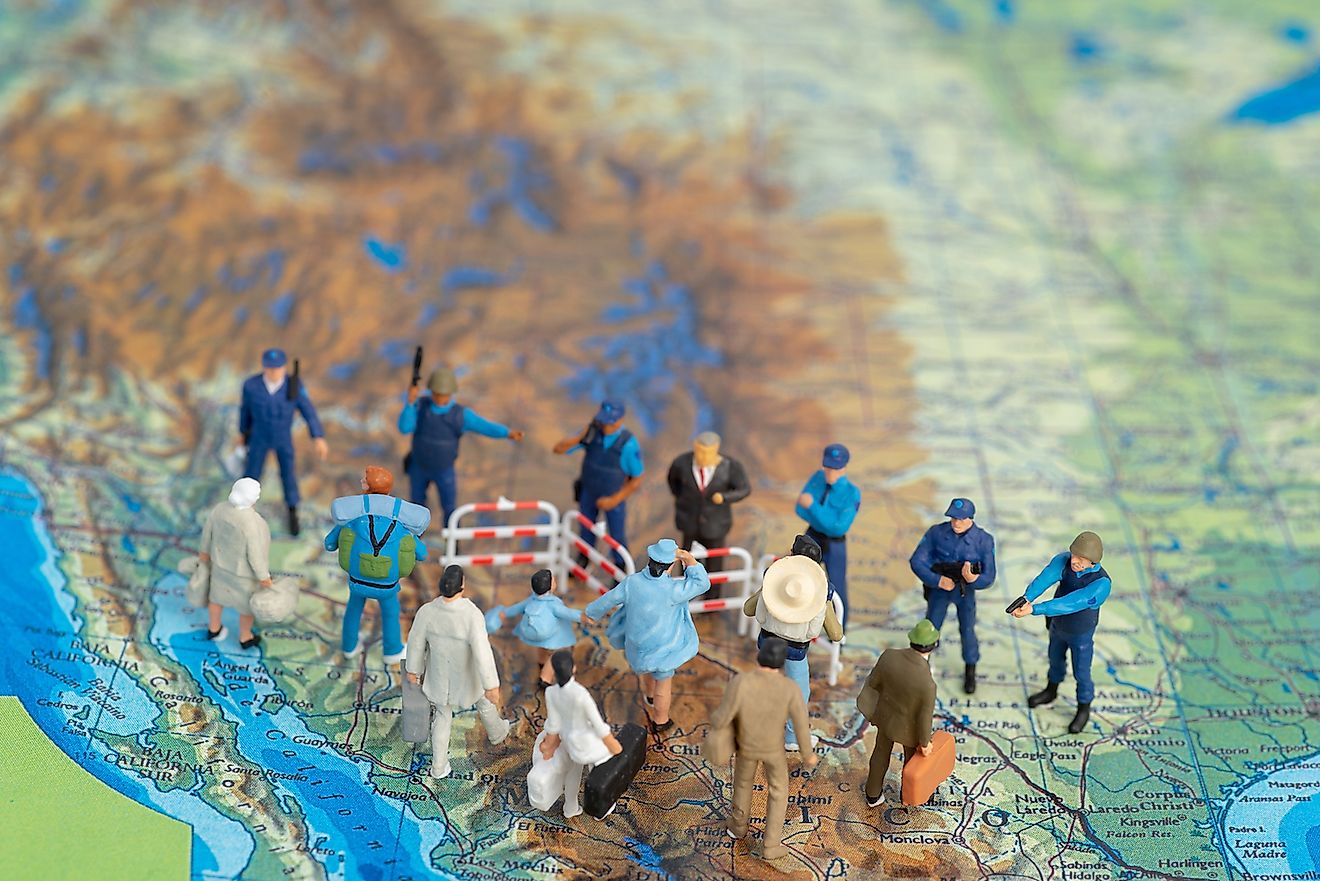 168,980 Mexicans received lawful permanent residence in the US in 2017.
Stats show that the total number of Mexicans migrating to the United States from 2013 to 2017 is less than half of the number that were coming in from 2003-2007, for a total drop of 53%.
6.6 million undocumented Mexicans live in the US as of 2017.
theThe number of Mexican migrants with a bachelor's degree or higher rose 2.5 times between 2000 and 2017.
Mexican immigration has become a hot topic issue with the ascendancy of Trump into a position of significant political power. From calls to build a wall (and make Mexico pay for it) to increasing militarization of the border between the United States and Mexico, it has become apparent that many don't want Mexicans within their border, mostly for misplaced blame and racist distrust. But just because a vocal contingent is against immigration inwards the facts will not change. And the fact still is that the US accepts a large number of immigrants every year.
How Many Mexicans Enter The US Each Year?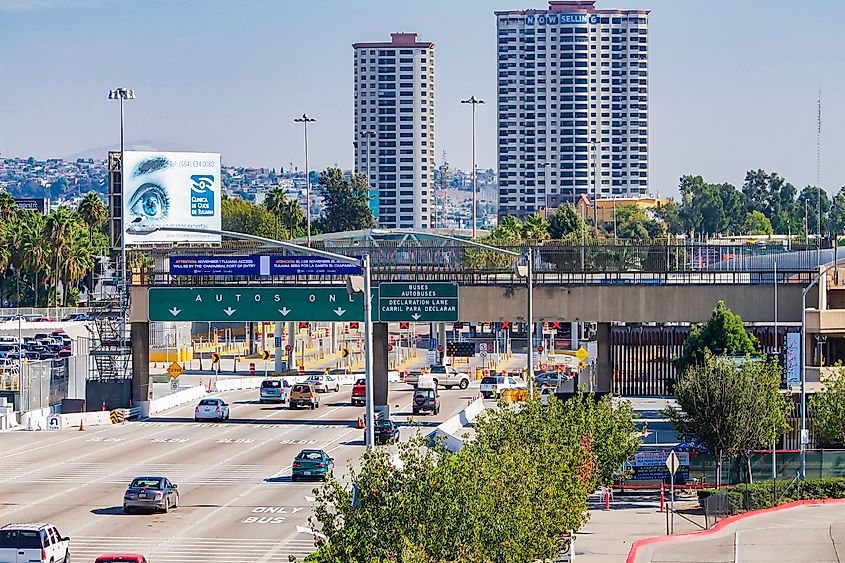 As for how many Mexican immigrants are accepted in a year, the latest figures from 2017 indicate that of the over 1 million people that received lawful permanent residence in the United States, 168,980 were from Mexico.
Of course, these figures don't include undocumented people who have snuck across the border, a figure which is pretty difficult to effectively count. The stats indicate that there are a bit less than 100,000 undetected unlawful entries across the United States-Mexico border. There are also stats around the number of total unauthorized immigrants living in the United States, and those indicate that, as of 2017, there are a significant 6.6 million illegal Mexicans living in the global superpower nation. Further figures indicate that in 2017 a whopping total of 461,540 unauthorized immigrants were apprehended though there is no break down available by country of origin. As for the actual apprehensions of Mexican citizens, graph data indicates that a bit less than 200,000 were caught in 2016. Suffice it to say, there is a high number of legal and illegal Mexican immigrants in the country, though it should be noted that this number has dipped down in the years since the economic recession. 
Less Immigration Than Ever Before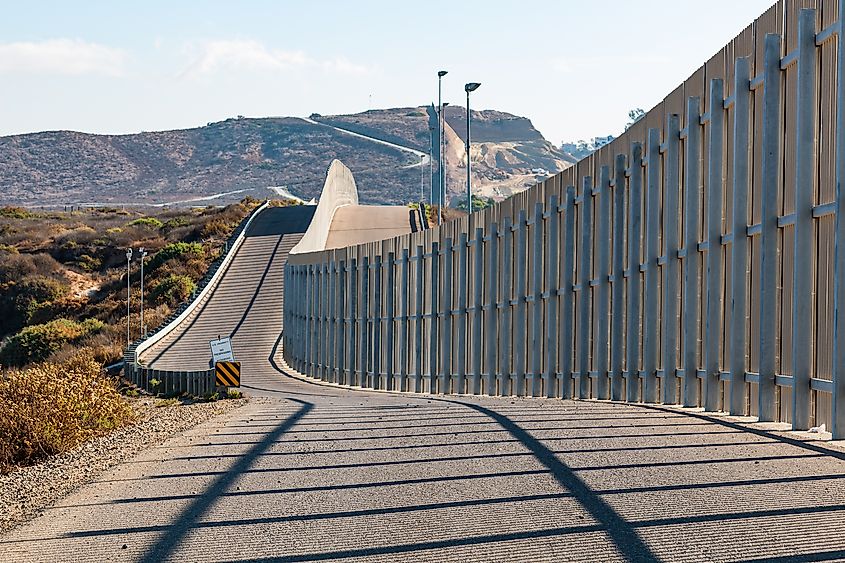 Stats show that the total number of Mexicans migrating to the United States from 2013 to 2017 is less than half of the number that were coming in from 2003-2007, for a total drop of 53%. The specific numbers are from a high of 1,664,892 to just 778,248. Furthermore, the overall share of Mexicans among all foreign-born persons who migrated to the United States dropped sharply in the same period from 28.9% to 9.6%. Mexico is now third place in stats of which country sends the most migrants to the United States, coming in behind India and China. This change is significant and there are many reasons that this is the case. An important note is that this decline is specific to Mexicans, as the total number of migrants coming into the country is actually higher than it was a decade ago.
So what happened with Mexico? One cause behind this declining figure is that the border between the two countries has become increasingly militarized and stringently guarded since 9/11, making it more difficult to cross the border and causing human smuggler fees to skyrocket over the last decade. Also, the Obama and Trump administrations were both responsible for detaining and deporting many Mexicans from the United States. There are also reasons that have less to do with hostile treatment towards Mexicans. For instance, the economy in Mexico has improved significantly meaning that domestic workers have more employment options and are less apt to leave home. This jump in the economy also pushed Mexico to become a world leader in the training of engineers and computer scientists. Another cause for the lowered migration rate is the lower fertility rate in Mexico which dropped from a high of 7 births per woman in 1960 to just 2.1 in 2019. Thus there is less population pressure to create jobs for young people. And of course, the Trump administration's biased rhetoric and unfair depiction of Mexicans probably makes potential migrants even more hesitant to enter the country.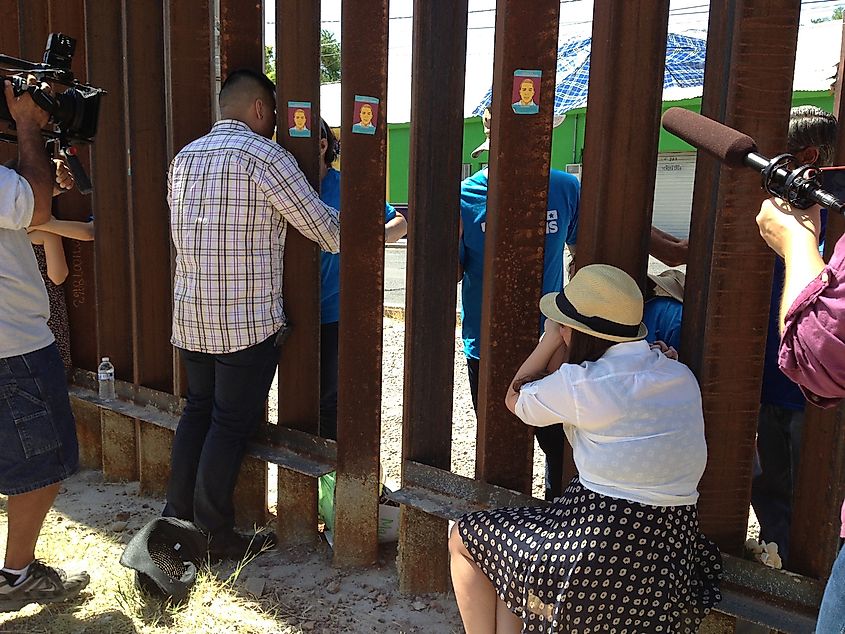 Shifting Demographics
Another interesting result of all these changes is the shift in demographics of who is migrating into the country. Mexican migrants were once primarily males with limited educational and monetary resources who clustered in certain low-wage jobs in the agriculture, construction, and service sectors. The Mexicans of today meanwhile have a higher level of education, better English proficiency, and are in larger proportions United States naturalized citizens. As a result of this, there is a notable increase in skilled Mexican migrants, with some reports indicating that the number of Mexican migrants with a bachelor's degree or higher rose 2.5 times between 2000 and 2017. This puts them as the fourth largest group of immigrants with at least a bachelor's degree in the US, behind India, China, and the Philippines. 
Immigration Overall
As for immigration more broadly, the United States is the country with the single largest number of immigrants in the world. More than 40 million people living in the nation were born in another country, accounting for one-fifth of the world's migrants in 2017. In total, they account for 13.6% of the United States population. Approximately 77% of immigrants have entered the country legally, with 45% clocking in as naturalized United States citizens as of 2017. Unauthorized immigrants were at a record high of 12.2 million in 2007, dropping down to 10.5 million in 2017, or 3.2% of the country's population. This decline can largely be attributed to the aforementioned fall in the number of migrants coming from Mexico.
Still, Mexico remains the top origin country for the United States immigrant population, with 11.2 million from Mexico in 2017. This figure accounts for 25% of all United States migrants and is followed by the next largest origin groups of China, India, and the Philippines, which make up 6%, 6%, and 5% respectively of the share of immigrants. 
Nowadays 1 million immigrants still arrive in the United States each year, with Mexico as one of the top countries for new migrants. In the future, however, things may change as Asians are projected to become the largest immigrant group in the United States by 2055, surpassing Hispanics' current majority.