Countries With the Most Immigrants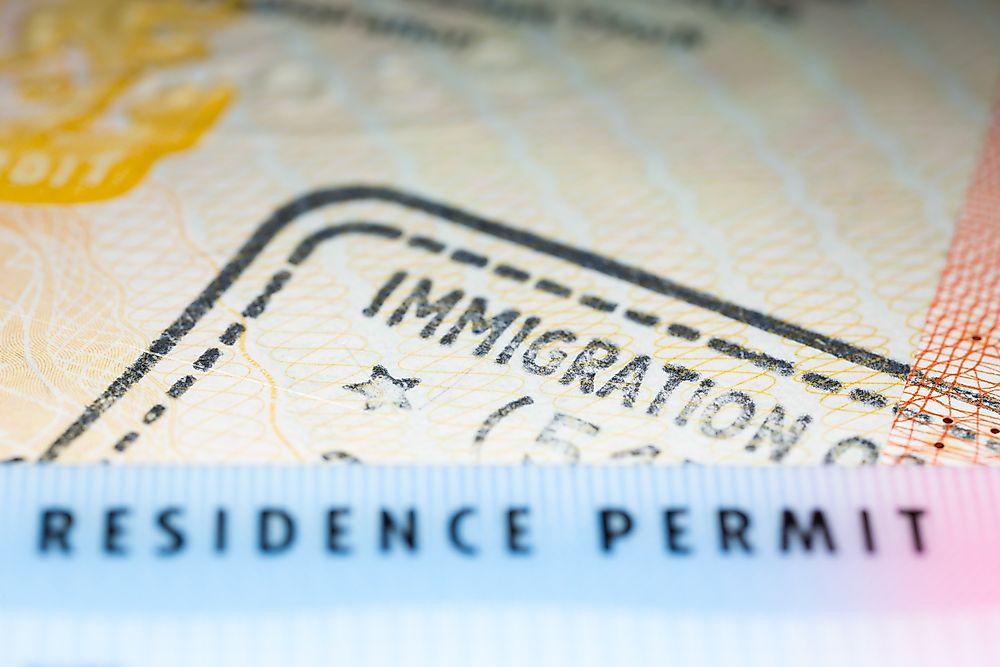 According to the UN Report entitled "Trends in International Migration", 3.3% of the world's population lives in a country than their native country of birth. This figure in higher than that in 1960, when it stood at 2.6%. Of all countries in the world, the United States has the largest immigrant population at over 46 million. Germany has the second highest population at 12 million, and Russia has the third highest at 11 million. Here is an overview of the countries that host the largest immigrant populations. 
Immigration by the Numbers
1. The United States - 46,627,102
The United States is unique for its immigration. All Americans, except for Native Americans, can trace their family's roots to somewhere other than the United States. The top source countries for immigrants to the United States include Mexico, India, China, and the Philippines. However, there are people from virtually all countries around the world represented in the United States. This makes the country one of the world's most multicultural societies. 
2. Germany - 12,005,690
After the United States, Germany as the highest immigrant population in the world. Germany attracts many high-skilled immigrants from around the world. This is encouraged by the government to account for stagnant population growth in the country. The top source countries for immigrants to Germany are: Turkey (14.9%), Poland (8.2%), Syria (6.6%) and Italy (6.1%). 
3. Russia - 11,643,276
Russia, the world's largest country, is also the world's 9th most populated country with a population of over 100 million. Of that population, 11 million people are immigrants. Immigration is the main source of population growth in Russia, as the country actually has a low birth rate. The majority of immigrants to Russia come from surrounding nations and former USSR members like Ukraine, Uzbekistan, Tajikistan, Azerbaijan, and Moldova. However, anyone can immigrate to Russia, provided they can prove fluency in Russian and have lived in the country for five years. 
4. Saudi Arabia 10,185,945
There are more than 10 million immigrants living in Saudi Arabia. The majority of people come to Saudi Arabia to work in the country's oil industry from source destinations such as India, Syria, Pakistan, and the Philippines. 
5. United Kingdom - 8,543,120
More than 8 million people in the United Kingdom are foreign-born. Like many other developed countries, much of the United Kingdom's population growth comes from migration. The largest groups of UK immigrants come from India, Poland, and Pakistan. A large percentage of immigrants in the United Kingdom comes from the European Union. 
Countries by Percentage of Immigrants
Although these countries have the highest number of immigrants, they do not necessarily have the largest immigrant populations. In terms of population percentage, the following countries are composed of the most immigrants: United Arab Emirates (83.7%), Qatar (73.8%), Kuwait (70%), Monaco (64.2%). 
Countries With the Largest Immigrant Populations
| Rank | Country | Foreign-Born Population | |
| --- | --- | --- | --- |
| 1 | United States | 46,627,102 | |
| 2 | Germany | 12,005,690 | |
| 3 | Russia | 11,643,276 | |
| 4 | Saudi Arabia | 10,185,945 | |
| 5 | United Kingdom | 8,543,120 | |
| 6 | United Arab Emirates | 8,095,126 | |
| 7 | Canada | 7,835,502 | |
| 8 | Australia | 7,787,057 | |
| 9 | France | 7,784,418 | |
| 10 | Spain | 5,947,106 | |