The history of beer dates back over 12,000 years, making the intoxicating beverage one of the oldest alcoholic concoctions worldwide. Beer is the most widely consumed drink in the world after water and tea. Brewing craft beer is one of the United State's most rapidly growing industries. These smaller breweries cater to their local communities, with each state putting their own personality into the process.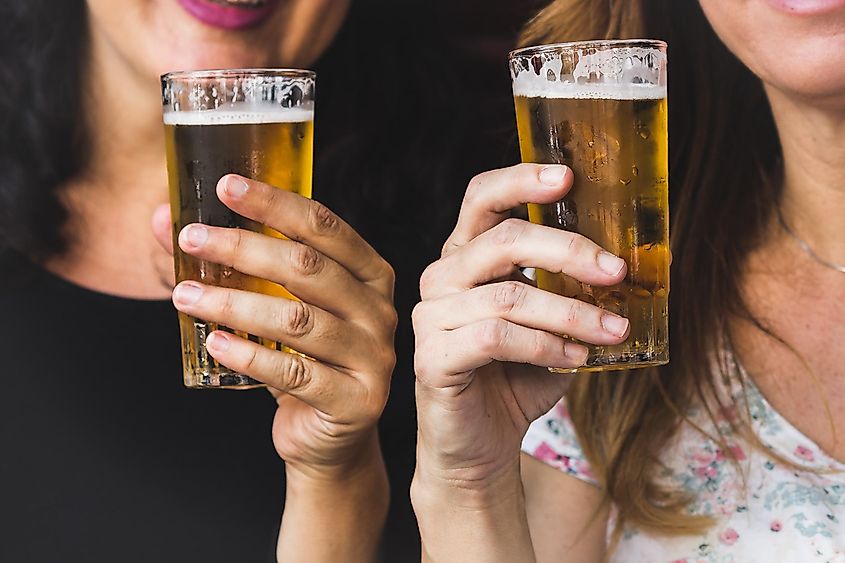 How Many Breweries Exist in the US?
According to Brewer's Association, there are approximately 7,600 breweries in the United States today. That number is forecasted to climb to approximately 9,200 by the year 2021. That growth is primarily seen within the smaller breweries that are popping up in communities around the nation.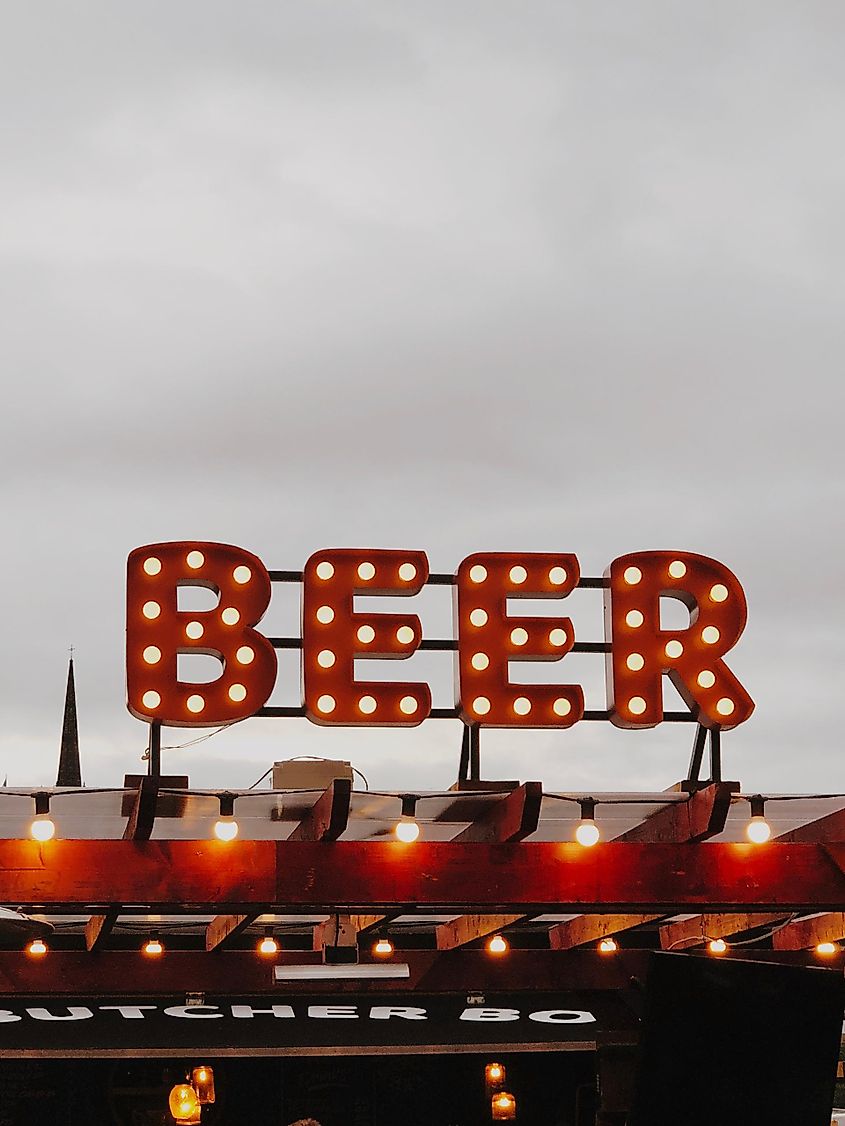 Types of Beer Brewed
The majority of beers are split into two categories - lagers and ales. Categories are determined by the yeast used during the fermentation process. Ales are made with yeast fermented at the top, and lagers are produced with yeast fermented at the bottom. A less widely used fermentation process is spontaneously fermented yeast, which is used for wild or sour ales.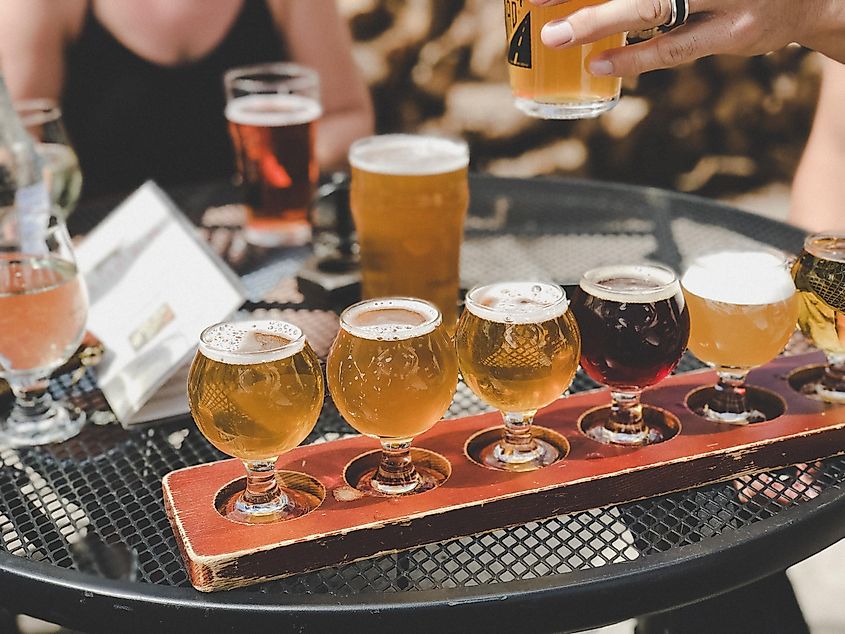 Once categorized as either a lager or ale, beer types are then broken down into categories of flavor, color, and aroma. There are several types of lagers that possess both similarities and differences within the same family and the same goes for ales. 
What Beers are Most Popular Among Americans?
While the popularity of craft beer and specialty breweries are on the rise, in terms of volume, the #1 selling beer brand among Americans is Bud Light. Bud Light alone shipped 27.2 million barrels of beer in 2019, with sales of the top three national brands toppling 53 million.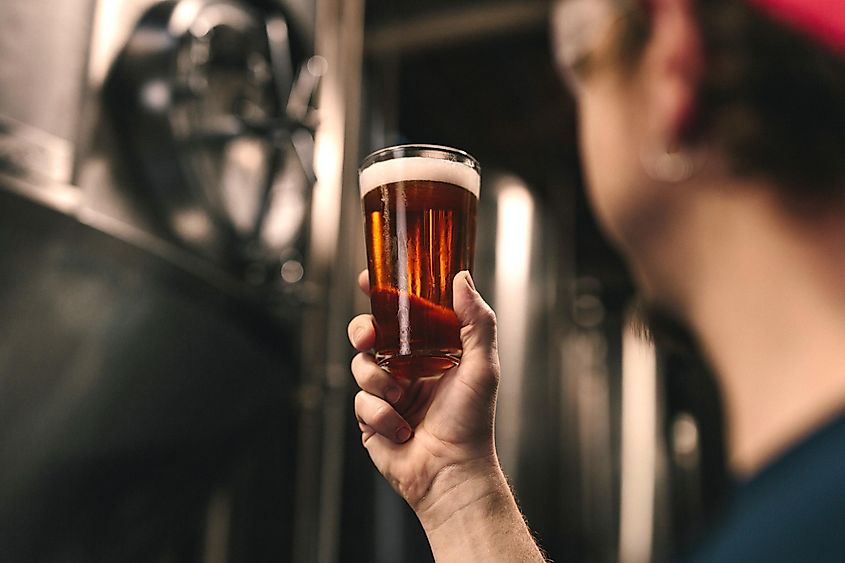 Data from Beer Maker's Insight suggests Americans prefer domestic brands. The studies show only six of the nation's top 25 brands were imported. The two main domestic beer companies dominating the market are Anheuser-Busch InBev and Molson Coors. 
What Constitutes a Craft Brewery?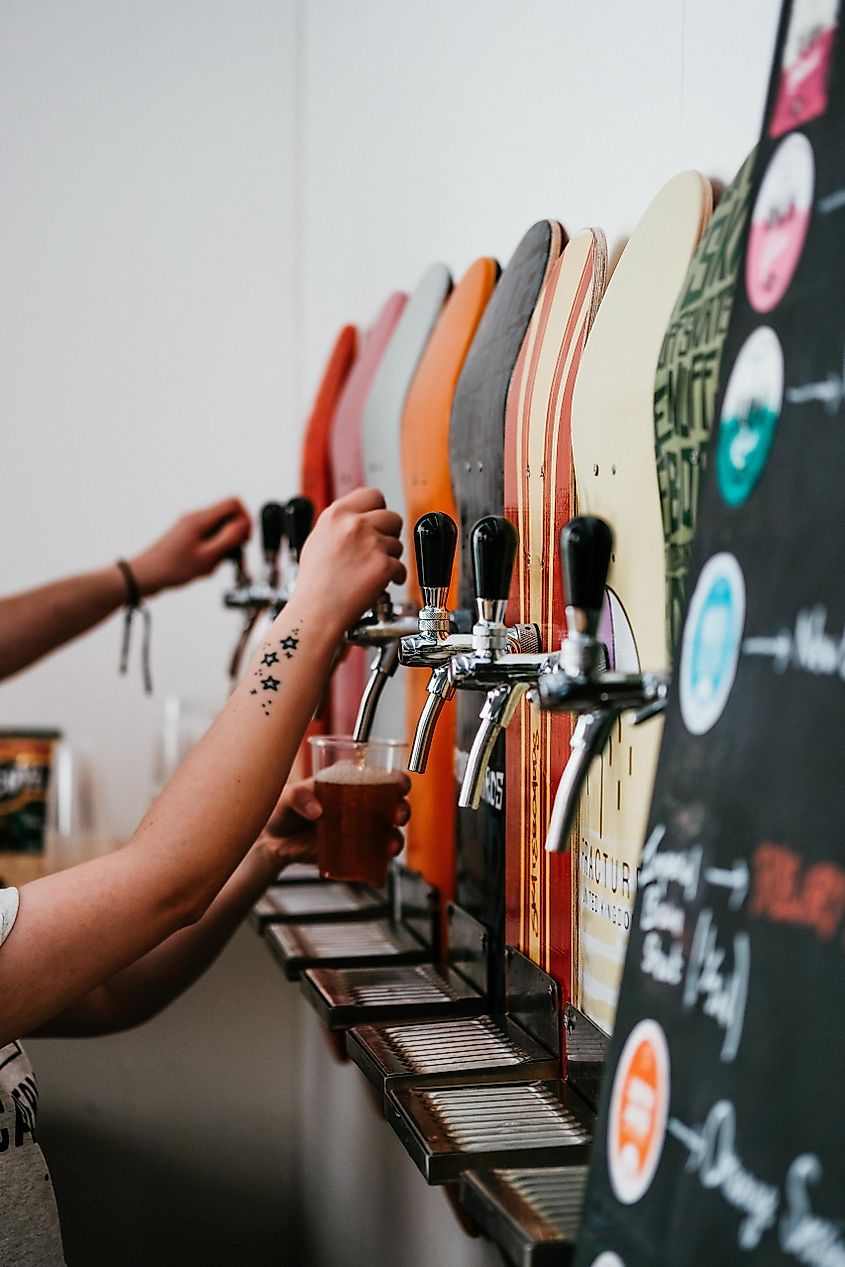 Craft breweries often referred to as Microbreweries, are defined as an independently owned brewery producing limited quantities of beer. In order to be recognized as a craft brewery, The Brewers Association has set forth the following specified criteria:
•Production must be limited to 6 million barrels of beer or less per year
•The brewery must be mostly independently owned with no more than 25% of the brewery ownership from alcohol beverage industry members. 
•The brewery must have a Brewer's Notice from the Alcohol and Tobacco Tax and Trade Bureau, and beer must be produced. 
Best Beer In Each State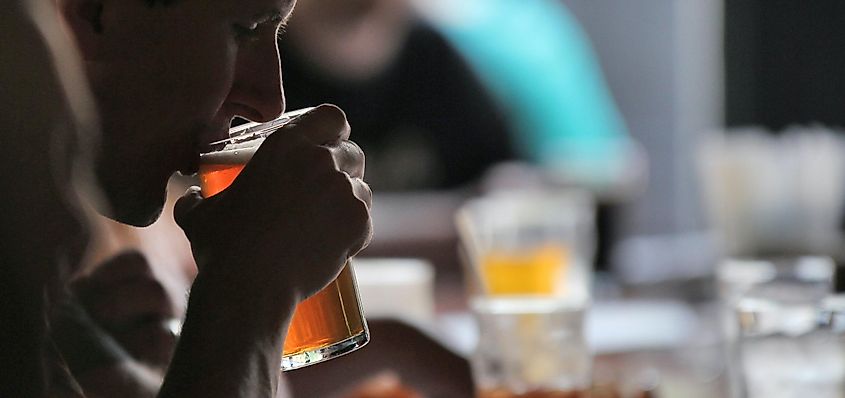 Each of the fifty states is home to a variety of breweries, with many embodying the character and traits unique to that state. Read through our list of the best beer brewed in each state and get inspired to sample some for yourself.