Society
Here's A List Of The Best Beer Brewed In Each State
The history of beer dates back over 12,000 years.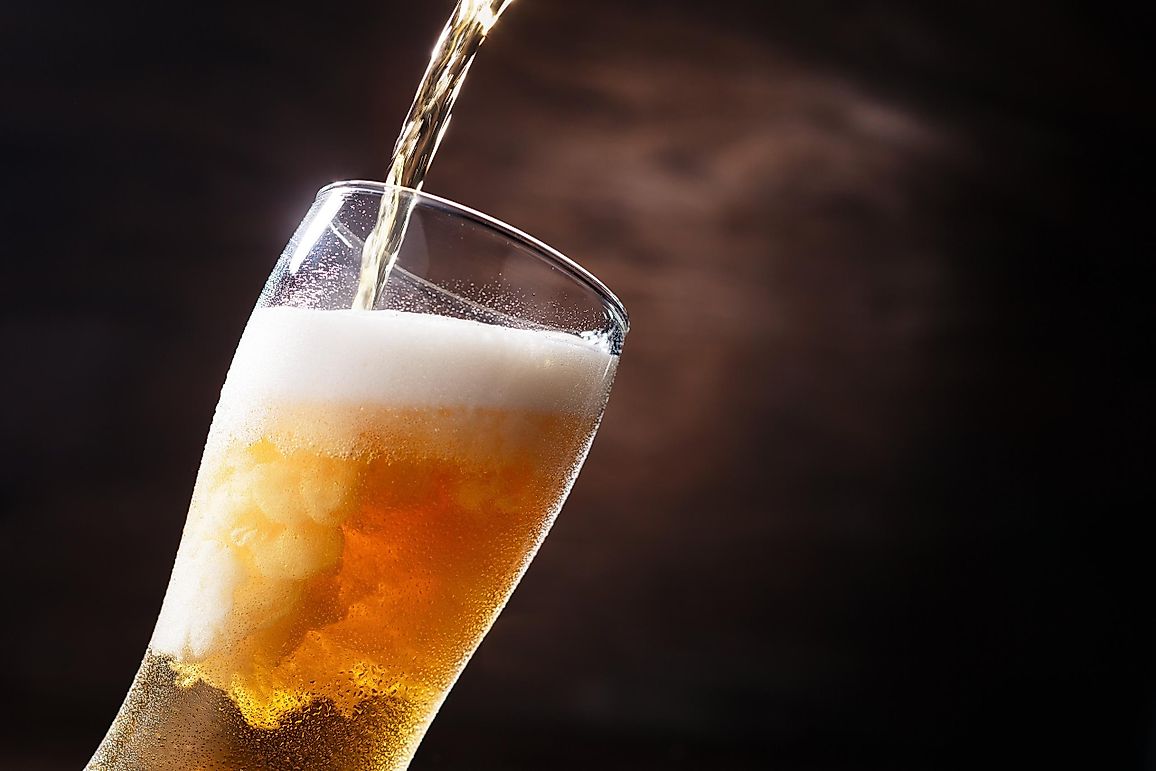 The history of beer dates back over 12,000 years, making the intoxicating beverage one of the oldest alcoholic concoctions worldwide. Beer is the most widely consumed drink in the world after water and tea. Brewing craft beer is one of the United State's most rapidly growing industries. These smaller breweries cater to their local communities, with each state putting their own personality into the process.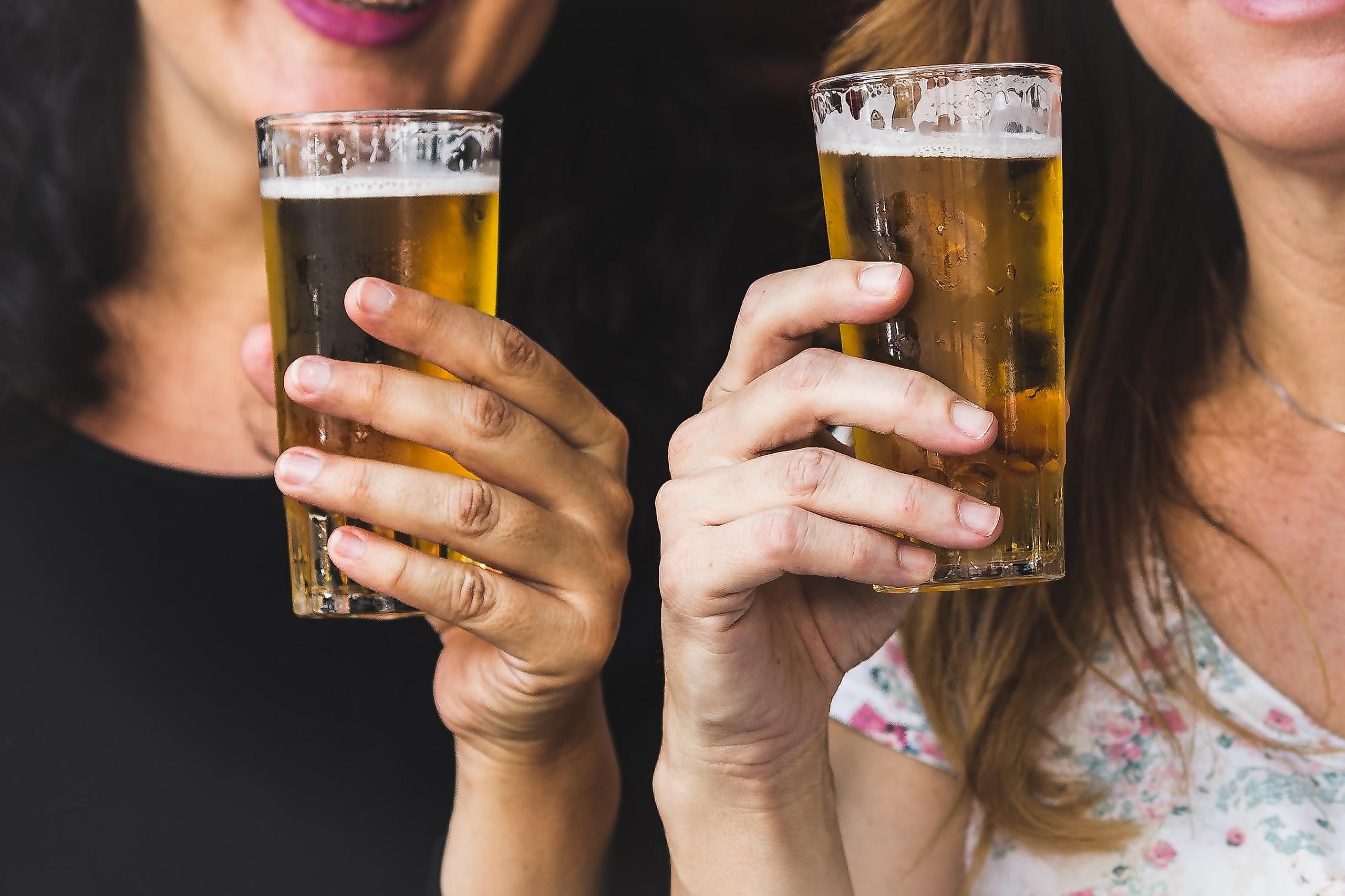 How Many Breweries Exist in the US?
According to Brewer's Association, there are approximately 7,600 breweries in the United States today. That number is forecasted to climb to approximately 9,200 by the year 2021. That growth is primarily seen within the smaller breweries that are popping up in communities around the nation.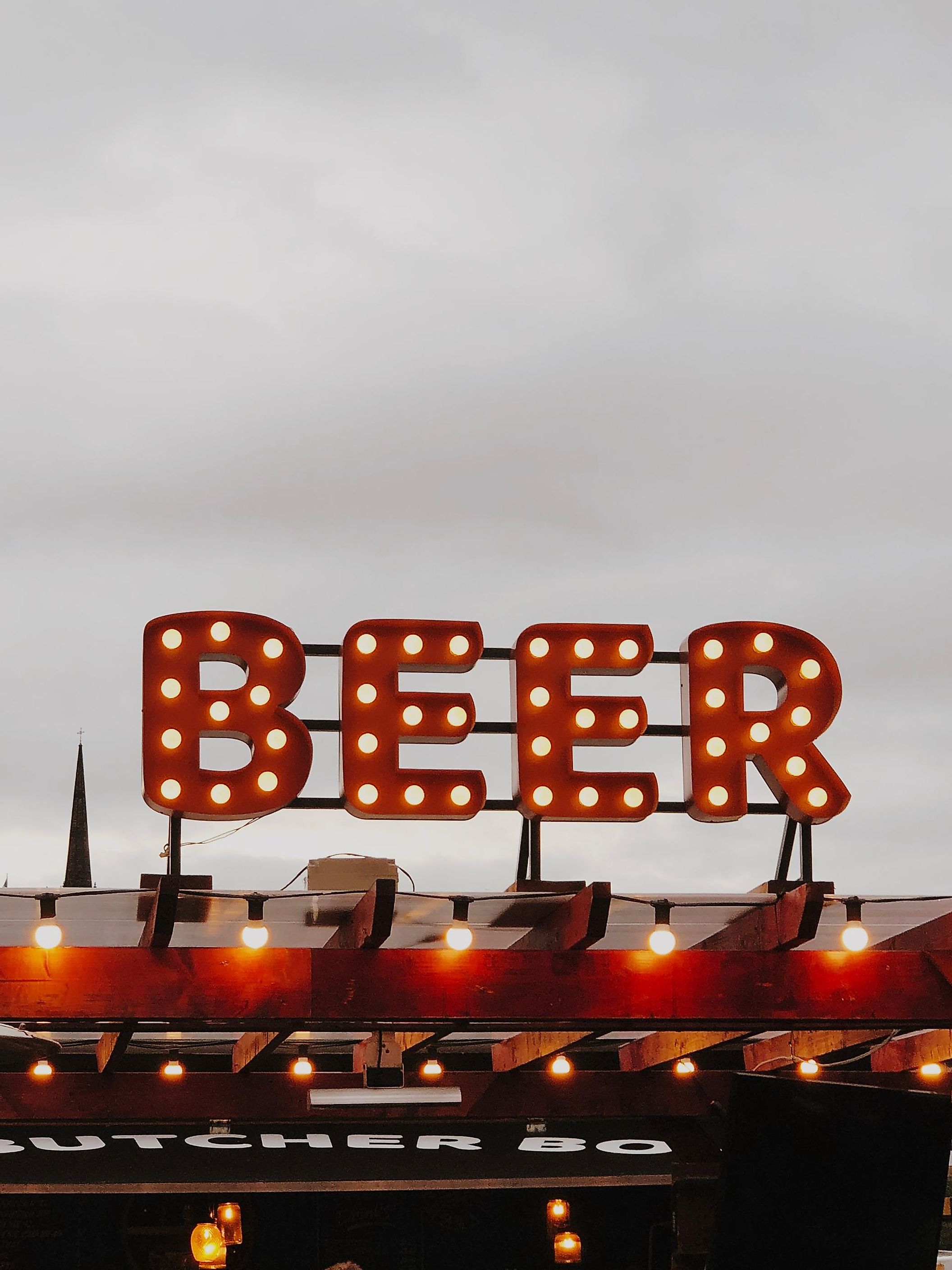 Types of Beer Brewed
The majority of beers are split into two categories - lagers and ales. Categories are determined by the yeast used during the fermentation process. Ales are made with yeast fermented at the top, and lagers are produced with yeast fermented at the bottom. A less widely used fermentation process is spontaneously fermented yeast, which is used for wild or sour ales.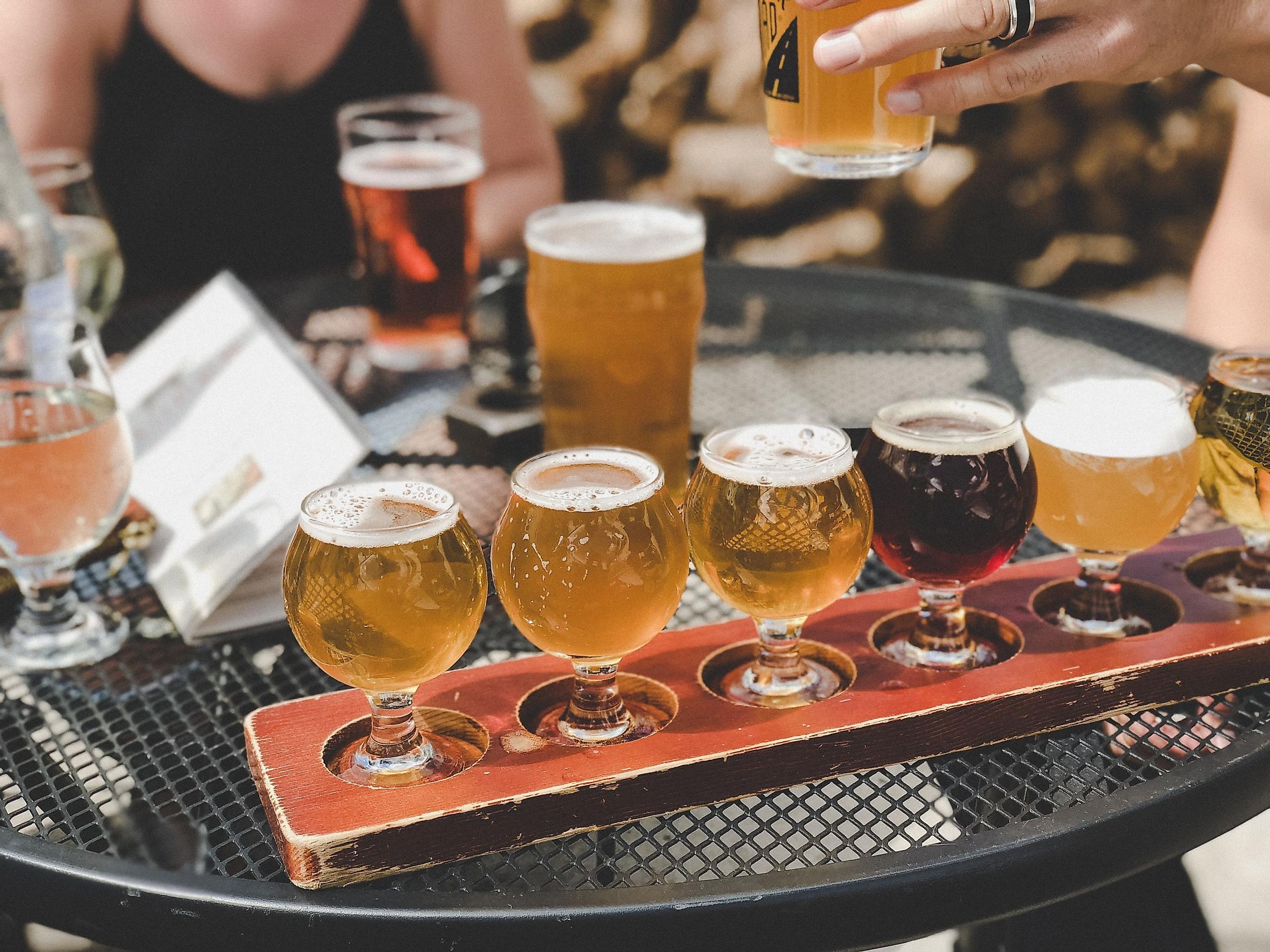 Once categorized as either a lager or ale, beer types are then broken down into categories of flavor, color, and aroma. There are several types of lagers that possess both similarities and differences within the same family and the same goes for ales. 
What Beers are Most Popular Among Americans?
While the popularity of craft beer and specialty breweries are on the rise, in terms of volume, the #1 selling beer brand among Americans is Bud Light. Bud Light alone shipped 27.2 million barrels of beer in 2019, with sales of the top three national brands toppling 53 million.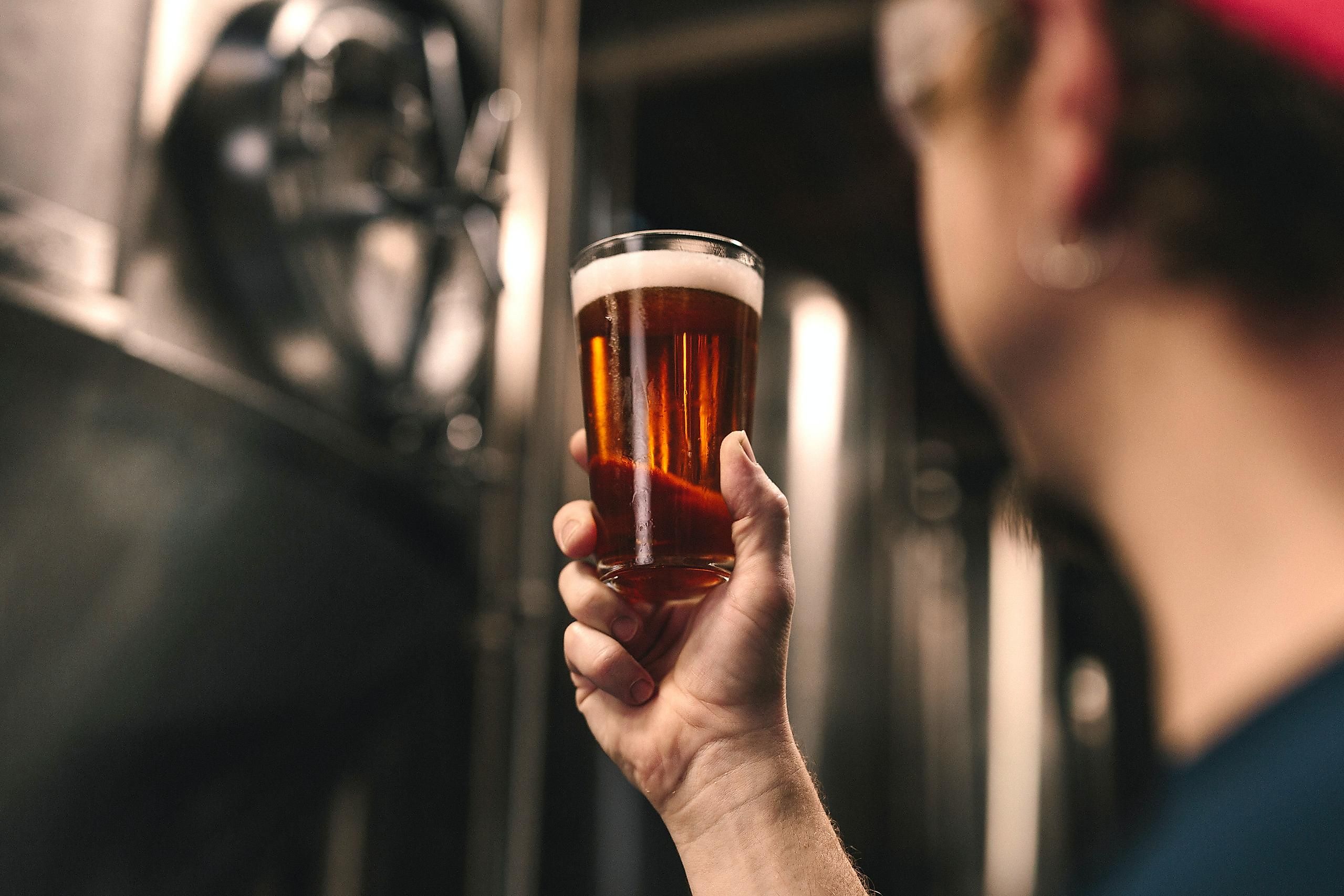 Data from Beer Maker's Insight suggests Americans prefer domestic brands. The studies show only six of the nation's top 25 brands were imported. The two main domestic beer companies dominating the market are Anheuser-Busch InBev and Molson Coors. 
What Constitutes a Craft Brewery?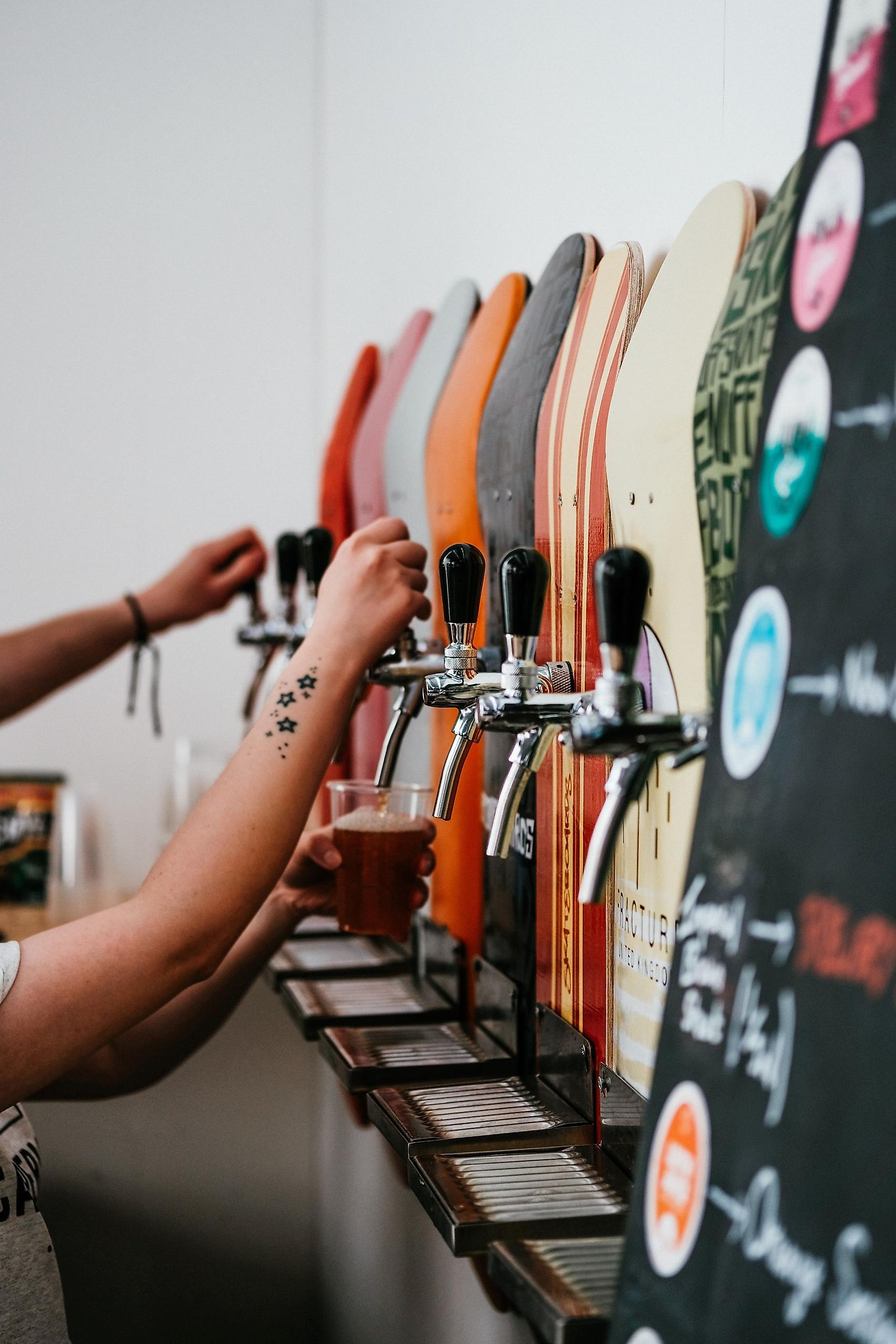 Craft breweries often referred to as Microbreweries, are defined as an independently owned brewery producing limited quantities of beer. In order to be recognized as a craft brewery, The Brewers Association has set forth the following specified criteria:
•Production must be limited to 6 million barrels of beer or less per year
•The brewery must be mostly independently owned with no more than 25% of the brewery ownership from alcohol beverage industry members. 
•The brewery must have a Brewer's Notice from the Alcohol and Tobacco Tax and Trade Bureau, and beer must be produced. 
Best Beer In Each State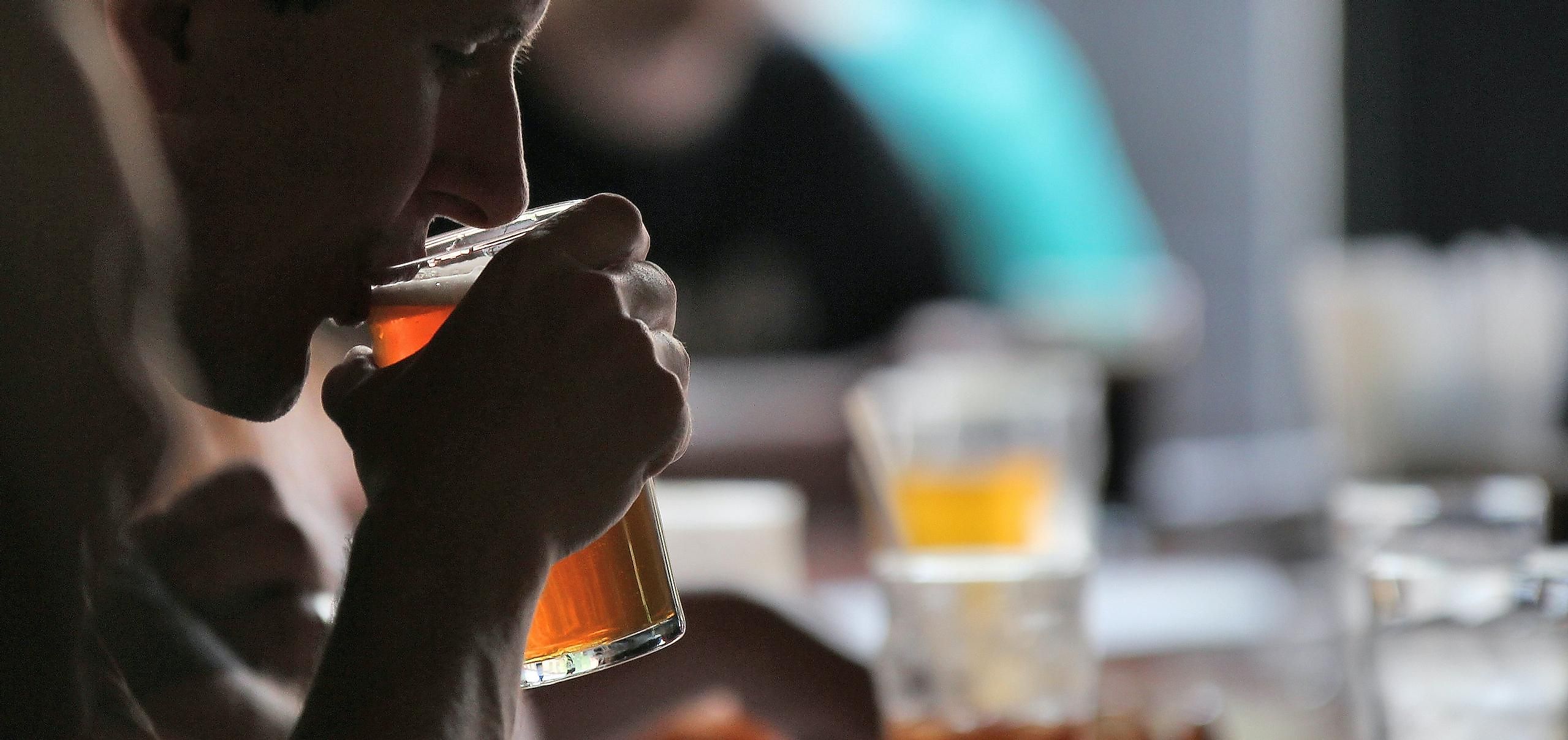 Each of the fifty states is home to a variety of breweries, with many embodying the character and traits unique to that state. Read through our list of the best beer brewed in each state and get inspired to sample some for yourself.
Here's A List Of The Best Beer Brewed In Each State
| State | Beer |
| --- | --- |
| Alabama | Good People Snake Handler |
| Alaska | Alaskan Smoked Porter |
| Arizona | Wren House Spellbinder |
| Arkansas | Ozark BDCS |
| California | Firestone Walker Pivo Pils |
| Colorado | Bierstadt Slow Pour |
| Connecticut | New England Brewing Co. Fuzzy Baby Ducks |
| Delaware | Dogfish Head 90 Minute IPA |
| Florida | Green Bench Sunshine City |
| Georgia | Creature Comforts Tropicália |
| Hawaii | Big Island Brewhaus White Mountain Porter |
| Idaho | Barbarian Elixir Of The Gods |
| Illinois | Goose Island Bourbon County Brand Stout |
| Indiana | Upland Brewing Company Pawpaw |
| Iowa | 515 Brewing Company Passé |
| Kansas | Defiance Brewing Co. Awesomeness |
| Kentucky | Against The Grain 35K |
| Louisiana | Dixie Lager |
| Maine | Allagash Coolship Red |
| Maryland | Heavy Seas Loose Cannon |
| Massachusetts | Tree House Brewing Julius |
| Michigan | Jolly Pumpkin Artisan Ales Oro de Calabaza |
| Minnesota | Bent Paddle Brewing Co. Cold Press Black Ale |
| Mississippi | Southern Prohibition Devil's Harvest Breakfast IPA |
| Missouri | Side Project Brewing Fuzzy |
| Montana | Bayern Pilsner |
| Nebraska | Zipline Brewing Co. DAAANG! IPA |
| Nevada | Big Dog Tripel |
| New Hampshire | Stoneface Brewing IPA |
| New Jersey | Carton Boat Beer |
| New Mexico | Rowley Farmhouse Germophile |
| New York | Threes Brewing Constant Disappointment |
| North Carolina | Highland Gaelic Ale |
| North Dakota | Drekker Brewing Company Freak Parade |
| Ohio | Jackie O's Pub & Brewery Bourbon Barrel Black Maple |
| Oklahoma | Prairie Artisan Ales Bomb! |
| Oregon | Breakside Brewery Wanderlust IPA |
| Pennsylvania | Brew Gentlemen General Braddock's IPA |
| Rhode Island | Tilted Barn The Chosen One |
| South Carolina | Westbrook Mexican Chocolate Cake |
| South Dakota | Lost Cabin Beer Co. Lord Grizzly |
| Tennessee | Blackberry Farm Classic |
| Texas | Saint Arnold Fancy Lawnmower |
| Utah | Shades Kveik Series |
| Vermont | Hill Farmstead Anna |
| Virginia | Hardywood Gingerbread Stout |
| Washington | Chuckanut Brewing Pilsner Lager |
| Washington D.C | DC Brau Public |
| West Virginia | Greenbrier Valley Mothman |
| Wisconsin | Funk Factory Geuzeria Frampaars |
| Wyoming | Snake River Zonker Stout |
About the Author
Lisa Medeiros is an experienced Freelance Travel Writer. She developed a passion for travel writing during her time living abroad with her husband and children. Her curated content enables her to recapture that adventurous expat spirit, share her travel knowledge, and inspire new adventures. 
This page was last updated on April 6, 2020.
Citations
Your MLA Citation
Your APA Citation
Your Chicago Citation
Your Harvard Citation
Remember to italicize the title of this article in your Harvard citation.