The Top Beer-Producing Countries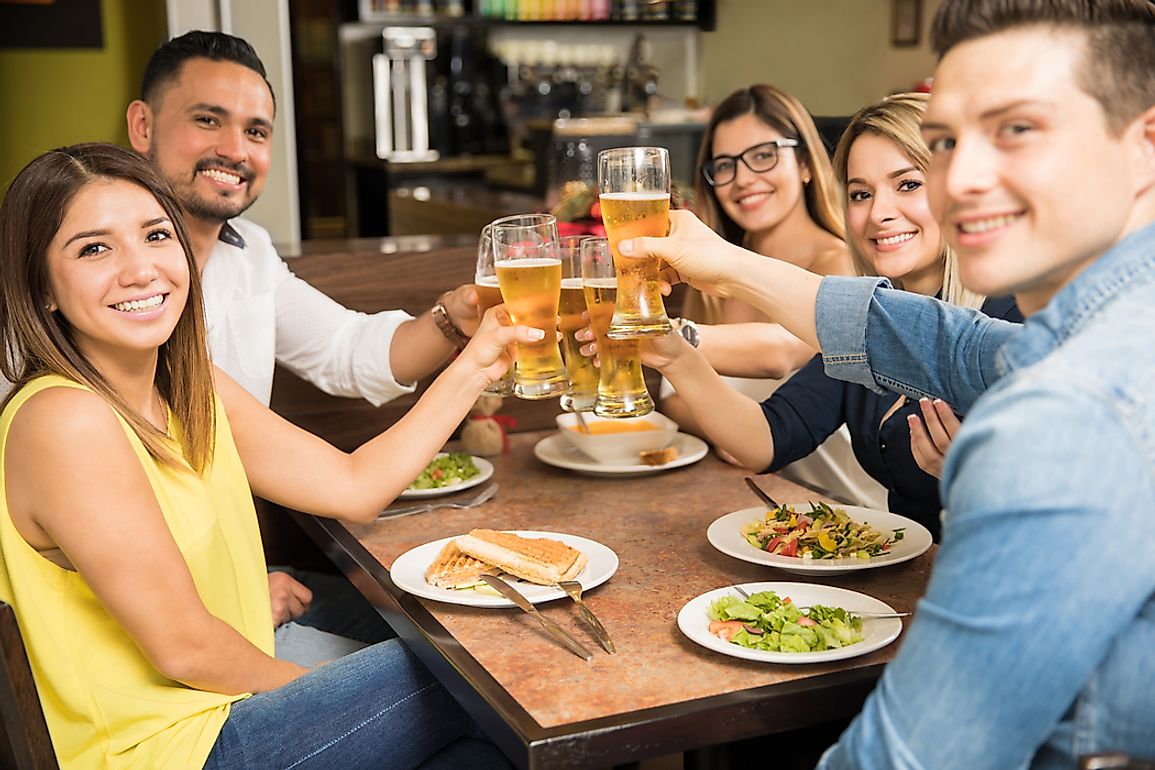 China, the US, Brazil, Mexico, and Germany are the top beer producing countries in the world, even while global sales are down.
Chinese people are buying less beer as time passes, but are placing more money in premium beers, increasing the value of the beer market.
During the coronavirus pandemic, beer was declared non-essential in Mexico, creating the potential for a vast underground market for the drink.
China, the United States, Brazil, Mexico, and Germany: on the surface, this eclectic group of countries may seem to have little in common. Dig a tiny bit deeper though, and one element sticks out like a sore thumb: beer. And lots of it. Whether it be after work, on weekends, or during any other time you can call "spare", many people living in these diverse global destinations love to crack open a cold brew in a toast to the simpler things in life.
Exactly how much are they drinking? These top five beer-producing countries are each making millions of kiloliters of beer every year. Yes, that is millions of thousands of liters! From rice lager to beer made with hops, malt, and barley, from Asia to Europe, and the Americas, copying this novel invention from the ancient Egyptians continues to be popular worldwide.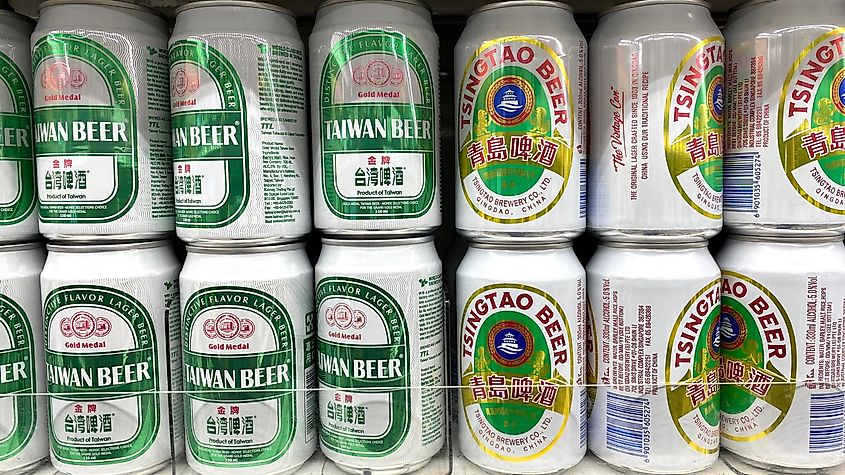 China - 38 million KL
Asia might not typically be someplace you associate with beer.  China is now the world's top producer of the drink, however. Some of the country's most popular brands in 2020 were Tsingtao, Snow, and Yanjing. 
Interestingly, the volume of beer being produced and bought in China has decreased in recent times, yet the value of the beer market has been going up. This has occurred because people in China are becoming more and more interested in buying premium beers. Consumers in China are bringing home more money, and people who are young and earning a middle-class income in places like Beijing, Tianjin, and Shanghai want to drink beer of higher quality than your basic, mass-marketed beer. 
Social media platforms and e-commerce are driving people in this Asian superpower to buy beer more easily and have it delivered right to their front door, which is also increasing sales.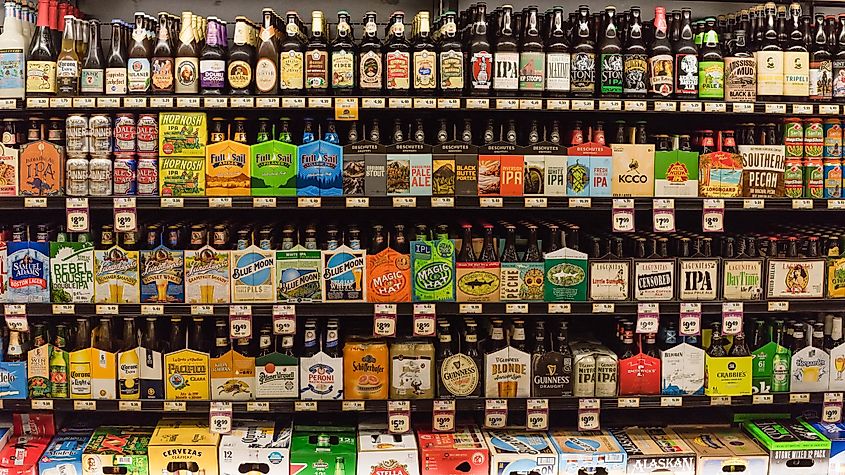 United States - 21 million KL 
Mirroring the shift seen in China's beer market, the US is now selling less beer in volume but has increased the sale of its craft beers in recent years. Since the 1990s, craft breweries have increased substantially in the US. Some of the most popular come from D.G. Yuengling and Son Inc. which is the oldest brewery in the US, the Boston Beer Co., and the Sierra Nevada Brewing Co.  
When it comes to beer in general, Anheuser-Bush and MolsonCoors, along with Constellation top the list as the companies that sold the greatest volume of beer in the US in 2019.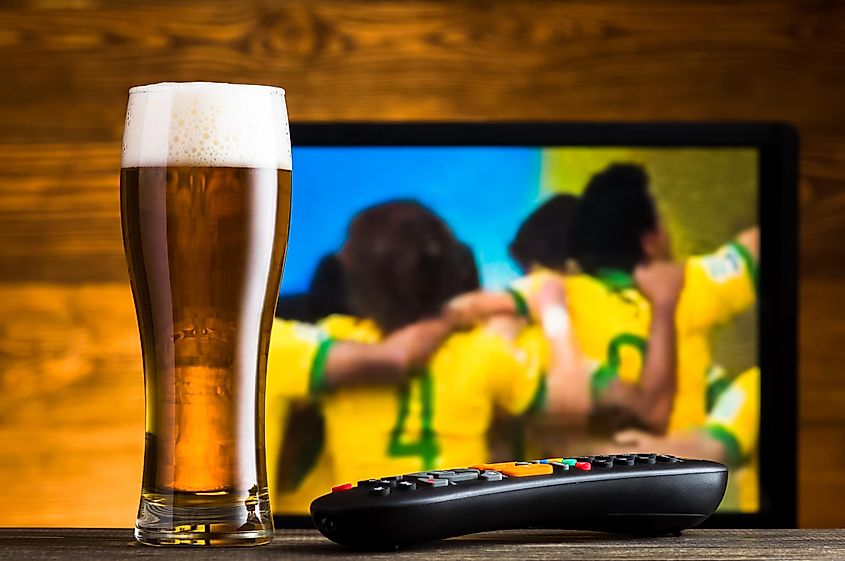 Brazil - 14 million KL
Brazil is known for its colorful carnival, and dangerous streets. It is also home to some world-class brew. Beer is said to have first been brewed here in the 1800s, as something brought to the country by German immigrants. Some of the most popular brands in Brazil include Bohemia, Brahma Chopp, and Skol Beer. 
Though a lot of beer is produced here, there is a lack of variety on the shelves of corner stores that may leave something to be desired. Up to 95% of the market share constitutes lagers. 
Mexico - 11 million KL
What is going to happen with the Mexican beer market is a little up in the air. During the coronavirus pandemic, the production of the drink was declared non-essential by the Mexican government. This resulted in a booming underground market for beer within the country, which has resulted in smaller producers swirling to make the profit of a lifetime. Of course, major breweries say they aren't brewing a single beer. What is going on behind closed curtains remains a mystery, however. 
Some things are still for certain. Mexico is the largest exporter of beer on the planet, and labels like Modelo, Pacifico, and Corona are still being produced to be sold in places like the US.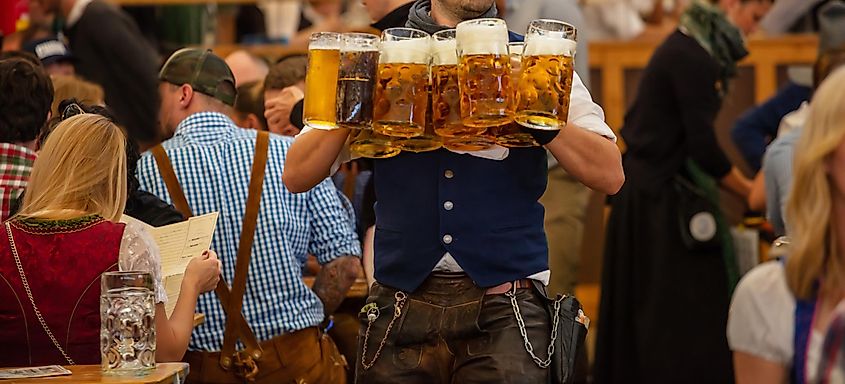 Germany - 9 million KL
Last but certainly not least, we have Germany. Germans love to drink beer, and in fact, the country forms the most important beer market in all of Europe. Unlike beer drinkers in China, Germans look at the label first, and not the price. Most beer drinkers in this country prefer pilsner, topping out at 63% of the market share.
As in the US and elsewhere, less beer is being sold than before in Germany, but there are more microbreweries opening up. Here, they tend to specialize in producing brews with distinct flavors. Imported beer has taken on more of the market in Germany in the last decade, and TV commercials still dominate the beer advertising scene. 
The Past, Present and Future of Beer
Beer has a long history going all the way back to ancient Egypt, around 10,000 B.C. At many points in time it could that this drink actually saved humanity from dying out. Beer was often safer to drink than water, which was commonly contaminated with sewage in urban areas. 
Today, while the sale of beer is going down around the world and drinking water is generally cleaner (in fact, some say the industry is "tanking" sales look so bad), beer is no doubt here to stay. Be it brewed around the corner or across the planet, a cold (or warm) beer is likely to remain something that continues to be something enjoyed with a grin and friends on either side. 
The Top Beer-Producing Countries
| Rank | Country | 2018 production in KL |
| --- | --- | --- |
| 1 | China | 38 million |
| 2 | US | 21 million |
| 3 | Brazil | 14 million |
| 4 | Mexico | 11 million |
| 5 | Germany | 9 million |
| 6 | Russia | 7.7 million |
| 7 | Japan | 5 million |
| 8 | Vietnam | 4 million |
| 9 | UK | 4 million |
| 10 | Poland | 4 million |
| 11 | Spain | 3.8 million |
| 12 | Netherlands | 2.4 million |
| 13 | India | 2 million |
| 14 | Colombia | 2 million |
| 15 | France | 2 million |
| 16 | Philippines | 2 million |
| 17 | Canada | 2 million |
| 18 | Belgium | 2 million |
| 19 | South Korea | 2 million |
| 20 | Czech Republic | 1.9 million |
| 21 | Thailand | 1.9 million |
| 22 | Argentina | 1.9 million |
| 23 | Ukraine | 1.8 million |
| 24 | Nigeria | 1.8 million |