Countries With Mandatory Military Service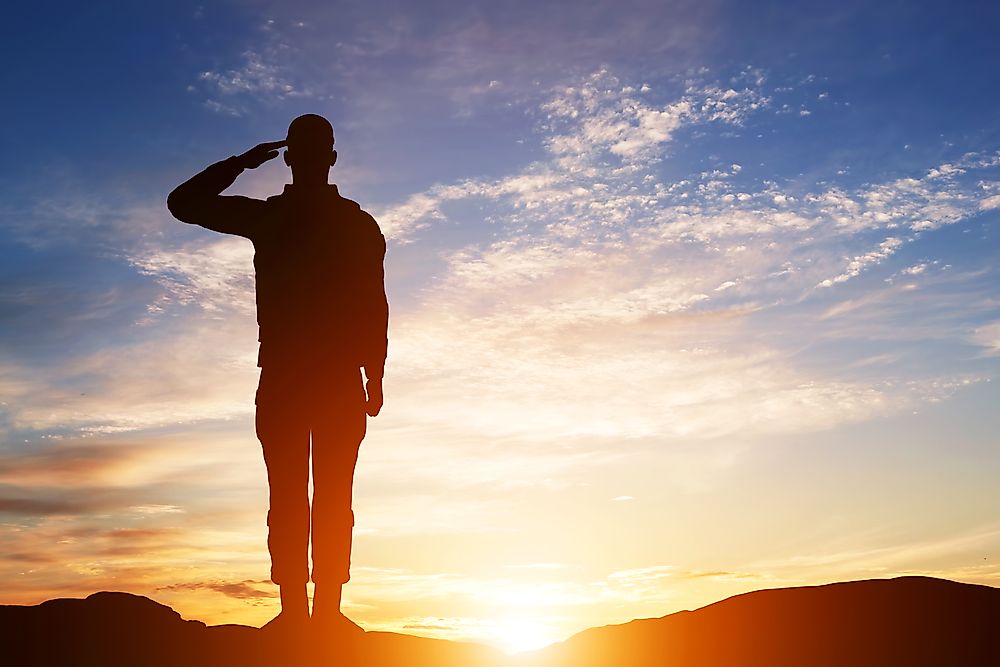 About 26 countries have made military service compulsory. Some countries, like Israel, have made it mandatory for both women to enroll in military service. However, most countries require only men to serve in the military for a specified duration of time. The age of enrollment differs from one country to another. 
Countries with Mandatory Military Service
North Korea
In North Korea, military service is compulsory for both men and women. However different terms apply for both groups. Men have to complete 10 years in the military service. On the other hand, since 2015, North Korean women must serve in the military from the time they graduate from high school until they attain the age of 23. As a result of this training, North Korea's military is made up of a large army of 6,445,000 military personnel, one of the world's largest armies. Out of these, 945,000 are on active duty while 5,500,000 are reserve forces.
Israel
Israel has been the pacesetter in mandatory military service for decades. Participation in the military has been compulsory for both men and women. For some time, there was a limitation to the combat duties that women could engage in. However, in 1994, after a lawsuit against the Israeli Defense Army by Alice Miller for not being allowed to fly a plane, women can now engage in all combat positions. Mandatory military service is exempt for nursing and expectant mothers. Furthermore, there are some people who are excluded from the service due to their religious affiliations. Mandatory military service for all citizens could be an explanation for Israel being among the countries that spend most on military per capita. Most recently, though, there have been discussions around re-evaluating the practice of mandatory military service in Israel. Only time will tell whether the government will revise it or not.
Norway
Norway has an interesting history of military service. It is mandatory for all men to be enrolled for military service from the age of 19-44. For women, this was not the practice. This is despite the fact that gender equality is a significant issue in Norway. In Parliament, the threshold of women representation is 40% and the same is the case with board members of public companies. So in 2016, Norway's parliament passed a bill that would include women in the military service training in a bid to promote gender equality! This bill was effective from summer 2016 and all women aged 19-44 were required to enroll.
Why Make Military Service Mandatory?
Mandatory military service for most countries is for enhanced security. Countries which face enormous security threats require a large army. As such they prefer training many men and women and make them part of the reserve forces for activation whenever there is a need for more people in the military service. Consequently, many countries such as North Korea and Israel have spent a large chunk of their national budgets in meeting training costs and investing in superior weaponry.
Countries With Mandatory Military Service
Country
Armenia
Austria
Belarus
Azerbaijan
Bermuda
Brazil
Burma
Cyprus
Denmark
Egypt
Finland
Greece
Iran
Israel
North Korea
South Korea
Mexico
Norway
Russia
Singapore
Switzerland
Republic of China
Thailand
Turkey
Ukraine
United Arab Emirates