Countries Where Child Corporal Punishment is Illegal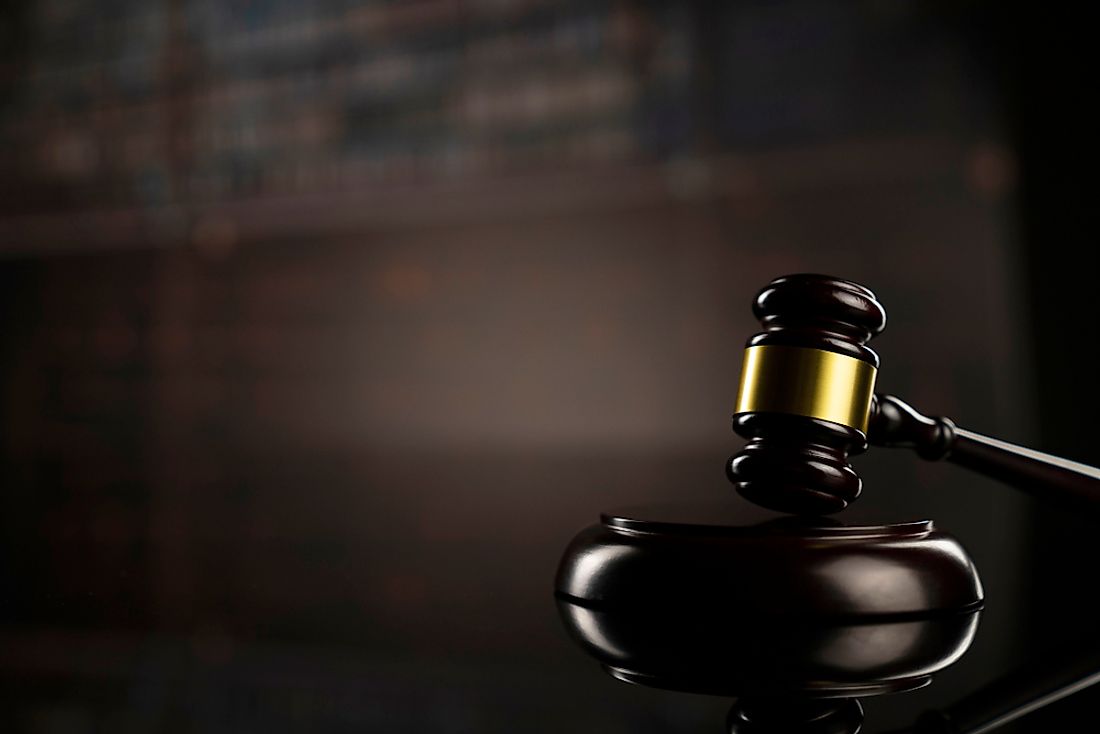 By definition, children corporal punishment refers to a punishment that causes a child physical pain, whether it is in a home or in a school setting. As of 2014, Human Rights Watch estimated that about 90% of the countries in the world had made corporal punishment for children illegal. Here is an overview of countries where corporal punishment for children is illegal. 
Countries Where Child Corporal Punishment Is Illegal
Nordic countries were the first to illegalize children corporal punishment starting with Sweden in 1966, Finland in 1969, and then Norway in 1972. Austria was the only other country to do so before 1980. On the other end of the spectrum, Kosovo and France only did it in 2019. Nepal was the only country to do so in 2018 while Lithuania was the only one in 2017.
Sweden was the first country to outlaw children corporal punishment in 1966 although school corporal punishment was banned much earlier in 1958. Interestingly, the 1966 ban did not explicitly ban parents from punishing their children. The explicit ban on parents came later on in 1979. According to the law, corporal punishment does not have any legal consequences unless it is assault.
Just like Sweden above, corporal punishment for children in school was banned earlier than corporal punishment for children from parents. However, the ban on school corporal punishment was in 1914 (much earlier than Sweden) while parents were banned from children corporal punishment in 1969. The initial ban still allowed for parents chastising their children before that was removed as well in 1983 in an explicit manner.
One thing to note about France is that it already bans violence towards children under the French penal code. However, an amendment of the code in the 19th century allowed parents to discipline their children. The new law in 2019 bans parents from punishing their children although parents that break these new rules are unlikely to face criminal charges. The new legislation is in line with international treaties on children's rights.
Kosovo became the 55th nation in the world to ban child corporal punishment. This ban was the culmination of a six-year journey by children rights organizations who were advocating for the ban. The law, which was passed on June 27 of this year, is called the Child Protection Law and grants all the children protection from emotional and physical abuse.
Types of corporal punishment
Corporal punishment can be classified into three types namely in the home, school, and in judicial systems. Most European countries have banned all three types although they still exist in countries in other continents such as Asia and Africa.
Countries Where Child Corporal Punishment is Illegal
| Rank | Country | Year of Law |
| --- | --- | --- |
| 1 | Sweden | 1966 |
| 2 | Finland | 1969 |
| 3 | Norway | 1972 |
| 4 | Austria | 1977 |
| 5 | Denmark | 1985 |
| 6 | Portugal | 1994 |
| 7 | Cyprus | 1994 |
| 8 | Italy | 1996 |
| 9 | Poland | 1997 |
| 10 | Latvia | 1998 |
| 11 | Germany | 1998 |
| 12 | Croatia | 1999 |
| 13 | Bulgaria | 2000 |
| 14 | Israel | 2000 |
| 15 | Turkmenistan | 2002 |
| 16 | Iceland | 2003 |
| 17 | Ukraine | 2004 |
| 18 | Hungary | 2005 |
| 19 | Greece | 2006 |
| 20 | Netherlands | 2007 |
| 21 | New Zealand | 2007 |
| 22 | Uruguay | 2007 |
| 23 | Venezuela | 2007 |
| 24 | Chile | 2007 |
| 25 | Spain | 2007 |
| 26 | Togo | 2007 |
| 27 | Costa Rica | 2008 |
| 28 | Moldova | 2008 |
| 29 | Luxembourg | 2008 |
| 30 | Liechtenstein | 2008 |
| 31 | Tunisia | 2010 |
| 32 | Kenya | 2010 |
| 33 | Republic of the Congo | 2010 |
| 34 | Albania | 2010 |
| 35 | South Sudan | 2011 |
| 36 | North Macedonia | 2013 |
| 37 | Cabo Verde | 2013 |
| 38 | Honduras | 2013 |
| 39 | Malta | 2014 |
| 40 | Brazil | 2014 |
| 41 | Bolivia | 2014 |
| 42 | Argentina | 2014 |
| 43 | San Marino | 2014 |
| 44 | Nicaragua | 2014 |
| 45 | Estonia | 2014 |
| 46 | Andorra | 2014 |
| 47 | Benin | 2015 |
| 48 | Ireland | 2015 |
| 49 | Peru | 2015 |
| 50 | Mongolia | 2016 |
| 51 | Montenegro | 2016 |
| 52 | Paraguay | 2016 |
| 53 | Aruba | 2016 |
| 54 | Slovenia | 2016 |
| 55 | Lithuania | 2017 |
| 56 | Nepal | 2018 |
| 57 | Kosovo | 2019 |
| 58 | France | 2019 |