Politics
Chancellors Of Austria Since World War II
Since Austria became free from German control in 1945, these Chancellors have been the Heads of Government.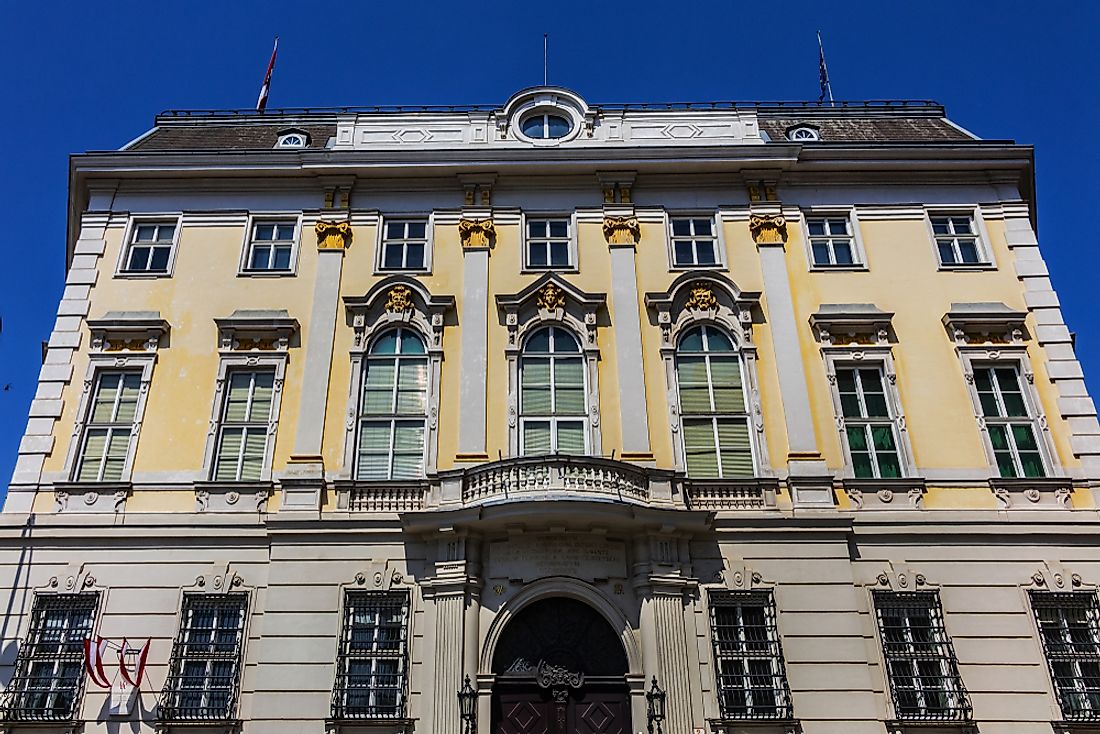 The Federal Republic of Austria is a landlocked country in Central Europe bordered by Switzerland, the Czech Republic, Hungary, Germany, Slovenia, Italy, Liechtenstein, and Slovakia. Austria has a population of over 8.7 million people. The head of government in Austria is The Federal Chancellor whose official seat is the Federal Chancellery. The duties of the Austrian Chancellor include representing the supreme federal authority of the executive branch. The Chancellor is considered to be the most powerful person in Austrian politics.
Select Chancellors of Austria
Karl Renner
Karl Renner was born on December 14th, 1870 in Vienna, Austria. He was a politician of the Socialist Party and was also known as Father of the Republic since he headed the first German Austrian government and the first Austrian Republic between 1918 and 1919. Renner was the first Chancellor of Austria after World War II starting from April to December of 1945. After the fall of Nazi Germany in 1945, Renner helped established the present Second Republic by becoming its first President.
Julius Raab
Julius Raab was born on November 29th, 1891 in Sankt Pölten in Lower Austria. He was a conservative politician who served as the 15th Austrian Chancellor from 1953 until 1961. Raab first studied civil engineering at the Vienna University of Technology before being drafted into the military as a pioneer officer fighting on the Russian and Italian fronts in World War II. After the war he went back to the University and engaged in politics. During his time as Chancellor, he negotiated and signed the Austrian State Treaty in 1955 procuring independence for allied-occupied Austria.
Wolfgang Schüssel
Wolfgang Schüssel was born on June 7th, 1945 in Vienna, Austria. Schüssel is a politician from the Austrian People's Party and was the 22nd Chancellor of Austria serving for two conservative terms between 2000 and 2007. Schüssel attended the University of Vienna where he studied law and graduated with a Doctorate in 1968 after which he was appointed the secretary of the parliamentary group of the Austrian People's Party till 1975.
Christian Kern
Christian Kern was born on January 4th, 1966 in Vienna, Austria. He is an Austrian politician and chairman of the Social Democratic Party. Kern is the 25th and the incumbent Chancellor of Austria having assumed office on June 25th, 2016. Kern, who is a business journalist by profession, worked as a senior manager at Verbund AG which is a leading electricity company in Austria before being appointed as the CEO of Austrian Federal Railways.
The Goverment of Austria
Austria is a federal parliamentary republic with both a Chancellor and a President. The President is the head of state while the Chancellor is the head of government. The president is elected directly by an absolute majority through a popular vote in a second round if it becomes necessary for a six-year term and eligible for a second term.
Who Was the First Chancellor of Austria?
The first chancellor of Austria was Karl Renner, who was in office between April and December of 1945.
Chancellors Of Austria Since World War II (WW2)
| Chancellors of Austria Since World War 2 | Term in Office |
| --- | --- |
| Karl Renner | April to December of 1945 |
| Leopold Figl | 1945-1953 |
| Julius Raab | 1953-1961 |
| Alfons Gorbach | 1961-1964 |
| Josef Klaus | 1964-1970 |
| Bruno Kreisky | 1970-1983 |
| Fred Sinowatz | 1983-1986 |
| Franz Vranitzky | 1986-1997 |
| Viktor Klima | 1997-2000 |
| Wolfgang Schüssel | 2000-2007 |
| Alfred Gusenbauer | 2007-2008 |
| Werner Faymann | 2008-2016 |
| Christian Kern (Incumbent) | 2016-Present |
About the Author
Benjamin Elisha Sawe holds a Bachelor of Arts in Economics and Statistics and an MBA in Strategic Management. He is a frequent World Atlas contributor. 
This page was last updated on April 11, 2019.
Citations
Your MLA Citation
Your APA Citation
Your Chicago Citation
Your Harvard Citation
Remember to italicize the title of this article in your Harvard citation.