Politics
Prime Ministers Of Cuba Since World War II
The office of Cuban Prime Minister has seen radical changes, especially in the years leading up to the Cuban Revolution.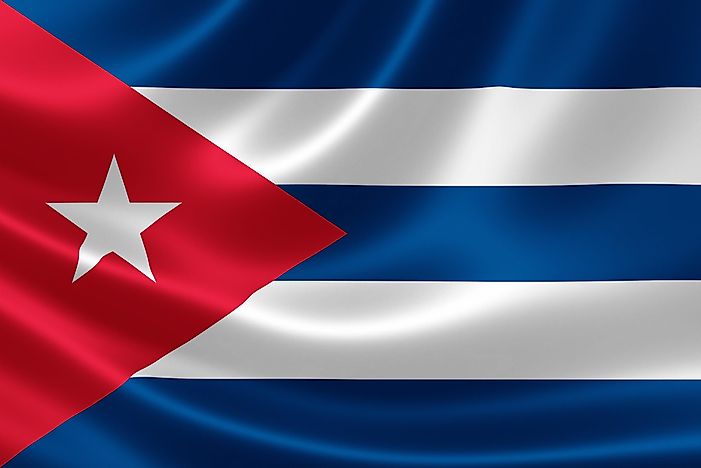 Cuba, officially known as the Republic of Cuba, is located on the northern side of the Caribbean Sea. It comprises of the island of Cuba, Isla de la Juventud, and other minor collection of islands. It covers an area of 42,426 square miles with a population of approximately 11 million thus making it the largest and second most populous island in the Caribbean. The office of the prime minister was established in 1940, and the prime ministers are appointed by the legislative National Assembly of People's Power with its inaugural holder being Carlos Saladrigas Zayas. Between 1952 and 1954 there was no appointed prime minister in the country due to the coup led by Fulgencio Batista and took control of the country. In 1954 Batista organized elections and used all means of intimidation to win the election which led to the appointment of Jorge Garcia Montes.
Prime Ministers Of Cuba Since World War II
Anselmo Alliegro y Milá
Anselmo Alliegro y Milá, born on March 16th, 1899 in Yaguajay, Cuba, was the second prime minister of Cuba preceded by Carlos Saladrigas and succeeded by Felix Lancis Sanchez. He served as Cuban's prime minister from March 16th, 1944 to October 10th, 1944 hence was recorded as the shortest-serving prime minister in the country's history. He played an active role in the country's politics as he was the minister of various ministries in the country's history.
Jorge Garcia Montes
Jorge Garcia Montes, born on April 23rd, 1896 in New York City, United States of America, was a Cuban lawyer and politician who graduated from the University of Havana school of law in 1917. He served as the prime minister of Cuba from February 24th, 1955 to March 26th, 1957. He also served as a minister of education, a senator, and a representative in the country.
Fidel Castro
Fidel Castro, born on August 13th, 1926 in Biran, Oriente, studied law at the University of Havana. He was a Cuban revolutionary and a politician who served as the country's sixteenth prime minister from February 16th, 1959 to December 2nd, 1976. He also led the Cuban revolution which was against the authoritarian ruling of President Fulgencio Batista. He was the first president of the council of ministers of Cuba where he served from December 2nd, 1976 to February 24th, 2008 where he was succeeded by Raul Castro, his brother.
Raul Castro
Raul Castro was a prominent figure in the political activities due to the powers held by his brother Fidel Castro. He was the first vice-president of the council of ministers hence was a commander of the armed forces during the Cuban Revolution. After the illness of Fidel Castro, he was the acting president of the cabinet from July 31st, 2006 to February 24th, 2008 when he assumed office.
Roles of the Prime Minister of Cuba
The prime minister of Cuba is the head of the council of ministers of Cuba. The council of ministers is the cabinet of Cuba constituting of the highest ranking executive and administrative body as well as the government of Cuba.
| Prime Ministers of Cuba Since World War II | Term(s) in Office |
| --- | --- |
| Carlos Saladrigas Zayas | 1940-1942 |
| Ramón Zaydín | 1942-1944 |
| Anselmo Alliegro y Milá | March to October of 1944 |
| Félix Lancís Sánchez | 1944-1945 |
| Carlos Prío Socarrás | 1945-1947 |
| Raúl López del Castillo | 1947-1948 |
| Manuel Antonio de Varona | 1948-1950 |
| Félix Lancís Sánchez | 1950-1951 |
| Óscar Gans | 1951-1952 |
| None | 1952-1954 |
| Andrés Domingo y Morales del Castillo | 1954-1955 |
| Jorge García Montes | 1955-1957 |
| Andrés Rivero Agüero | 1957-1958 |
| Gonzalo Güell | 1958-1959 |
| Fidel Castro | 1959-2008 |
| Raúl Castro (Incumbent) | 2008-Present |
This page was last updated on April 25, 2017.
Citations
Your MLA Citation
Your APA Citation
Your Chicago Citation
Your Harvard Citation
Remember to italicize the title of this article in your Harvard citation.