Canadian Provinces/Territories With The Highest Population Of Black Canadians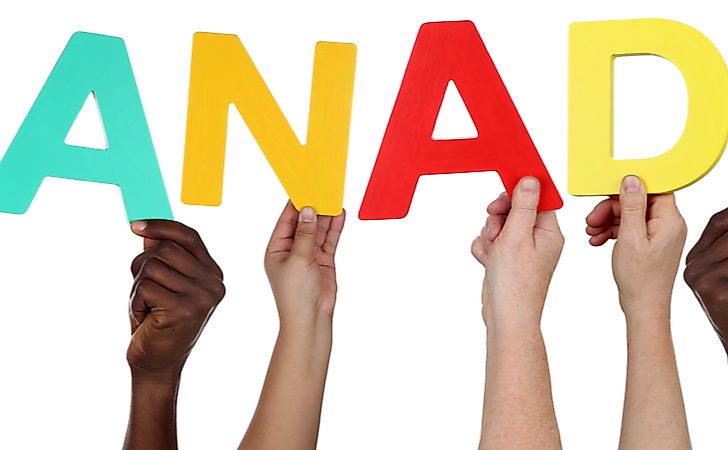 Who Are Black Canadians?
Black Canadian is a term used to designate people of Black African descent who are citizens or permanent residents of Canada. The Black Canadians comprise of Black Caribbean immigrants, Africans who arrived from the US, and immigrants from the African countries. All of them have some African ancestry.
Although the term African American is used to describe those of African descent living in the United States, the term African Canadian is not popular in Canada. This is because most Black Canadians are from the Caribbean countries and they prefer to be called Caribbeans over Africans as they identify more with Caribbean culture than with African culture.
What Are The Origins Of Black Canadians?
Unlike the US where most of the African Americans trace their ancestry to slaves who were forcibly brought to America to work under the Europeans, most Black Canadians, have ancestors who arrived in Canada at their own free will and chose to settle in the country.
Mathieu da Costa, a free person, is the first black person on record to have set foot on what is now Canadian territory sometime between 1603 and 1608. Olivier Le Jeune is known to be the first black person to settle in Canada, He was a slave from Madagascar. In the years that followed, black persons arrived in several batches, either as newly freed slaves or indentured workers or even as slaves of the British and the French.
Maroons arrived from the Caribbean in the late 18th to early 19th centuries. They were free persons of African descent whose ancestors had worked as slaves for the Europeans. However, they were not ready to be enslaved and hence left the Caribbean countries under European attack and took refuge in Canada. It was also during this time that the process of freeing slaves in Canada began. The climate of Canada was not conducive for keeping slaves all year round unlike the fertile plantations in Southern parts of America. This fact coupled with the rise in anti-slavery activists turned the fortune of those living as slaves in Canada. The War of 1812 was followed by fresh waves of immigration of Africans from the US to Canada between 1813 and 1815. From the late 1820s, many used the Underground Railroad to escape from the US and seek freedom in Canada.
As the number of black people in Canada began to rise steadily, the Canadian government formalized policy in 1911 to check any further entry of these people into Canada. However, immigration of the blacks from America and the Caribbean continued to occur.
Following the dissolution of the British Empire in the Caribbean in the 1960s, the newly freed black Caribbeans now started immigrating into Canada in search of a better life. Thus, in the latter half of the 20th century, several hundred thousand Afro-Caribbeans reached Canada to become the main black population in the nation. Only the Maritime provinces of Canada had a black population who were predominantly the descendants of American runaway slaves or black Loyalists.
In more recent times, Africans have also immigrated to Canada in search of work and better lifestyles or as refugees from war-torn African countries.
Canadian Provinces With The Highest Proportion Of Black Canadians
As of the 2016 Census, Ontario, Quebec, and Alberta have the highest proportion of Black Canadians in their population at 4.7%, 4%, and 3.3%, respectively. In Ontario, the census-designated areas with a high proportion of Black Canadians are Ajax (16.7%), Brampton (13.9%), Pickering (10.8%), Toronto (8.9%), and Whitby (8%). In Quebec, Montréal (10.3%), Châteauguay (8.3%), Laval (7.8%), Terrebonne (7.2%), and Terrebonne (7.2%) have high proportions of Black Canadians in their population. Brooks (14.3%), Edmonton (5.9%), and Wood Buffalo (5.8%) are municipalities in Alberta with most Black Canadians in their population.
Contribution Of Black Canadians To The Canadian Culture
Black Canadians have contributed immensely to enrich Canadian culture. They have added elements of African indigenous beliefs and practices, Caribbean culture, and American culture to the Canadian culture. Black Canadians have made significant contributions to the field of sports. Several of them have had successful careers in athletics, hockey, and other sports and earned medals for the country. Black Canadians have also added to the performing arts scene in Canada. They have helped pioneer many genres of music like Canadian blues, Canadian hip hop, Canadian jazz, Caribbean music, etc.
Canadian Provinces/Territories With The Highest Population Of Black Canadians
| Rank | Province / territory | Black Canadian population (2016 Census) | % of Black Canadians In The Population |
| --- | --- | --- | --- |
| 1 | Ontario | 6,27,715 | 4.7% |
| 2 | Quebec | 3,19,230 | 4.0% |
| 3 | Canada | 11,98,540 | 3.5% |
| 4 | Alberta | 1,29,390 | 3.3% |
| 5 | Manitoba | 30,335 | 2.4% |
| 6 | Nova Scotia | 21,915 | 2.4% |
| 7 | Northwest Territories | 760 | 1.8% |
| 8 | Saskatchewan | 14,925 | 1.4% |
| 9 | British Columbia | 43,500 | 1.0% |
| 10 | New Brunswick | 7,000 | 1.0% |
| 11 | Nunavut | 330 | 0.9% |
| 12 | Yukon | 270 | 0.8% |
| 13 | Prince Edward Island | 825 | 0.6% |
| 14 | Newfoundland and Labrador | 2,355 | 0.5% |