Canadian Provinces And Cities With The Highest Population Of Indo-Canadians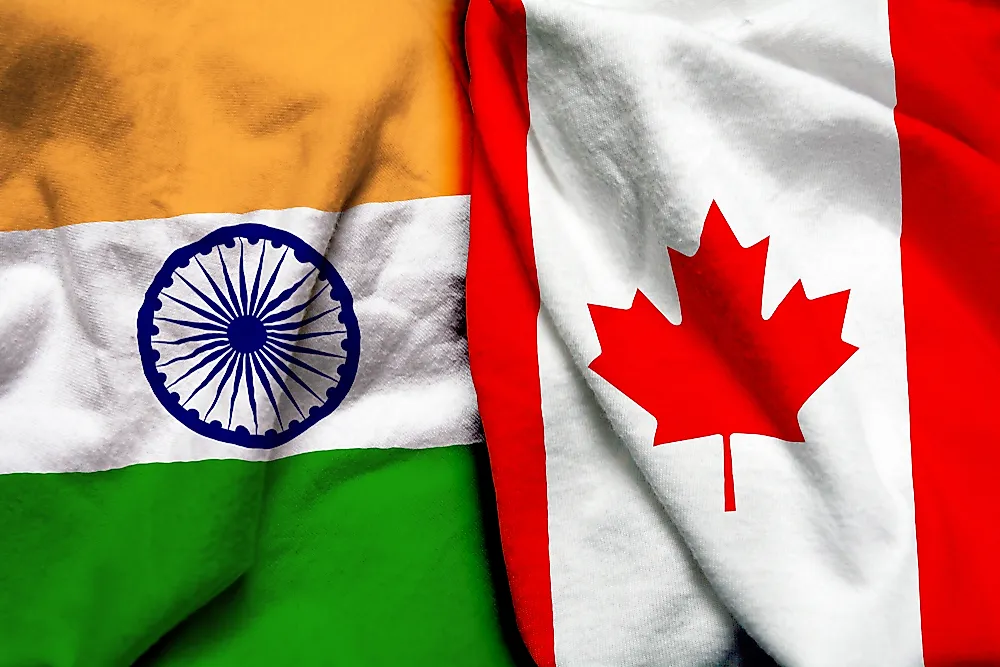 Canadian citizens of Indian descent are called Indo-Canadians. The arrival of Indians in Canada happened in two phases, the initial settlement and recent settlement. In the former case, Indians, mostly Sikhs from Punjab, attempted to settle in Canada at the beginning of the 20th century when India and Canada were still under British rule. However, although many found employment in Canadian companies, they also faced great racial discrimination in Canada. Indian immigrants to Canada were deprived of many rights that were enjoyed by European immigrants. Only a few Indians managed to cope with the adverse conditions on the new land and continued to live there.
Situations changed dramatically in the second half of the 20th century. With the post-World War changes in place, most European countries had flourishing economies and the rate of immigration of Europeans to Canada fell. Now, Canada opened its doors to people from other ethnic backgrounds like India. A single immigration policy allowed people to enter Canada based on their trade skills. In the 1980s and 1990s, thousands of people from India immigrated to Canada with their families and mainly settled in Toronto and Vancouver. According to Statistics Canada, about 25,000 to 30,000 Indians immigrated to Canada annually since the 1990s.
Canadian Province With the Highest Indian Populations 
British Columbia has the highest proportion of Indo-Canadians in its population at 6.7%. The first immigrants who arrived in this Canadian province were from the Hoshiarpur and Jullundur communities of Punjab. Later, many of them came from Malwa in Punjab. 
Canadian City With The Highest Proportion Of Indo-Canadians In The Population
Given the facts and figures, Toronto, the provincial capital of Ontario, is the most preferred city for Indians immigrating to Canada. As of 2016, the Greater Toronto Area had 995,125 South Asian Canadians. The history of Indo-Canadians in Toronto is more recent than that in British Columbia. It started around the 1960s. Today, the Indian-origin population is concentrated in the Etobicoke and Scarborough areas of Toronto and in the suburbs of Mississauga, Markham, and Brampton.
Culture Of The Indo-Canadians
The culture of the Indo-Canadians is not uniform and depend on their place of origin in India due to the vast regional diversities prevailing in India. Indo-Canadians also have diverse religious and linguistic backgrounds. Hence, despite tracing their roots in India, the Indo-Canadians do not follow the same set of customs and traditions. 
Canadian Provinces And Cities With The Highest Population Of Indo-Canadians
| Rank | Canadian province | % of population represented by Indo-Canadians | Canadian city | % of population represented by Indo-Canadians |
| --- | --- | --- | --- | --- |
| 1 | British Columbia | 6.7% | Toronto, Ontario | 10.4% |
| 2 | Ontario | 5.8% | Greater Vancouver, British Columbia | 10.0% |
| 3 | Alberta | 4.3% | Montréal, Quebec | 1.2% |
| 4 | Canada | 3.9% | Calgary, Alberta | 6.5% |
| 5 | Manitoba | 2.7% | Edmonton, Alberta | 5.5% |
| 6 | Saskatchewan | 1.7% | Ottawa, Ontario | 2.2% |
| 7 | Yukon | 0.9% | Winnipeg, Manitoba | 4.0% |
| 8 | Northwest Territories | 0.8% | Hamilton, Ontario | 3.1% |
| 9 | Québec | 0.6% | Victoria, British Columbia | 2.5% |
| 10 | Nova Scotia | 0.6% | Kitchener, Ontario | 3.7% |