The indigenous peoples of Canada were the first to practice religion in the country. When the European colonizers arrived, one thing they brought with them was their Christian faith. By the early 1970s, almost ninety percent of the entire Canadian population was Christian. Practicing such a dominant religion, it seeped into almost every corner of society, including the national anthem: God keep our land, glorious and free!
Today, Christianity remains the most adhered to religion in the country, but over the past couple of decades, Islam has quickly grown to become the second largest.
Immigration And The Diversification Of Religion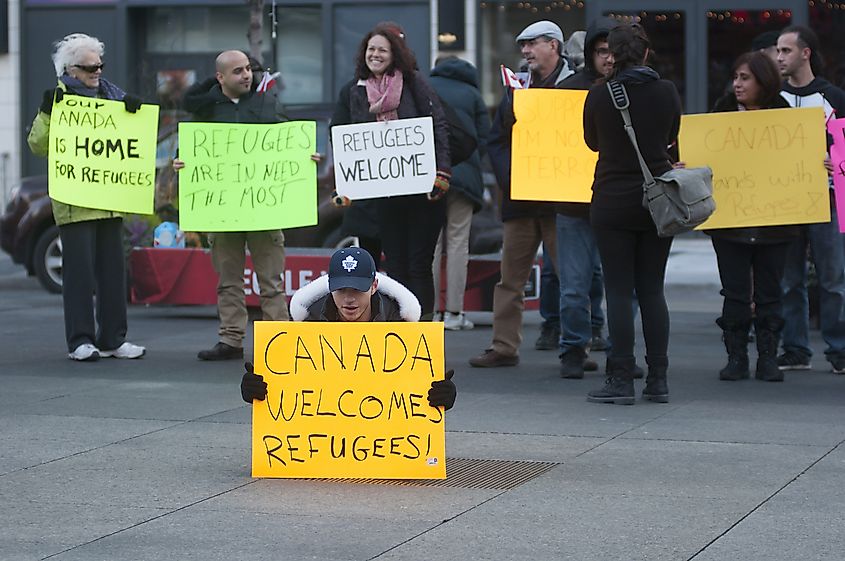 In 1971, under Prime Minister Pierre Elliott Trudeau, Canada officially became the first country to create a policy advocating for multiculturalism, a promise that the country values all peoples and cultures. While Canada is certainly not immune to xenophobia, it has provided a home for Muslims and other minorities that is by far safer than many other western countries.
By the 1980s, immigration had skyrocketed, particularly due to an influx of refugees. Individuals and families were coming from all over in search of better opportunities and security not available in their countries of origin. With such a dramatic increase in different cultures, the country experienced a religious shift. While Christianity—and all its denominations—is still the dominant religion today, it is now only practiced by 55 percent of the adult population. This is still a staggering number, however, when compared to the 8.8 percent of Canadians whose faith lies elsewhere: Judaism, Buddhism, Hinduism, Sikhism, and Islam.
A History Of Muslims In Canada
With 1.8 billion followers, Islam is the second-largest religion in the world. Muslims are people who practice Islam. The first Muslims in the Great White North can be traced back to the 1850s, when one family made their home in Upper Canada. Over the next hundred years, the Muslim population slowly continued to increase. This number did not truly spike until the 1970s and 80s, in part due to the Immigration Act of 1976 which lifted some of the restrictions on immigration from non-European countries. In a twenty year span, it jumped from 5,800 Muslims to 253,265.
By 2011, having officially surpassed the one million mark, Muslims made up approximately 3.2 percent of the total Canadian population. These individuals and families came from Pakistan, Iran, Lebanon, and Somalia, among many other countries.
Provinces By Muslim Population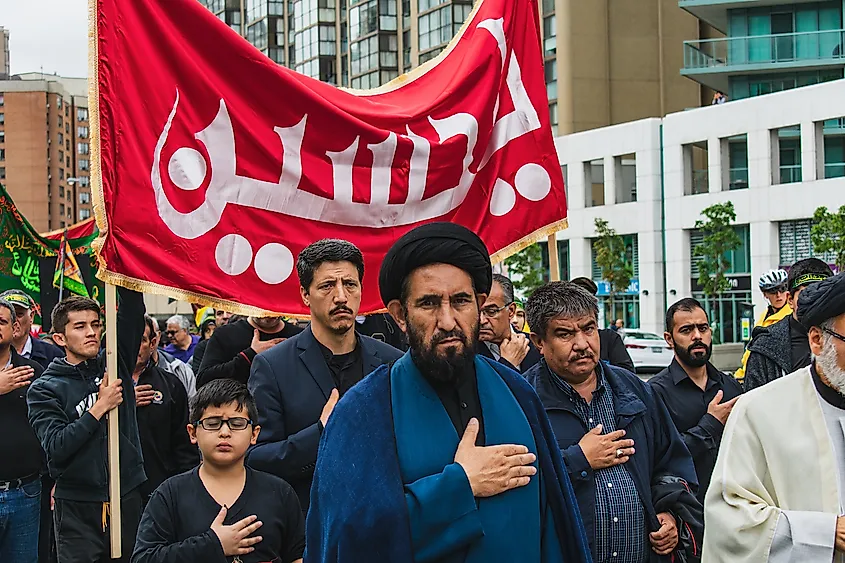 The majority of Canadian Muslims live in two provinces. 61 percent live in Ontario alone; that is a total of 581,950 Muslims which makes up 4.6 percent of the province's overall population. The French province of Quebec has the second-highest concentration with approximately 243,430 Muslims, 3.2 percent of their population.
Because most immigrants originally come from cities, very few move to rural regions. As a result, over 95 percent of all Canadian Muslims live in urban areas. Community also plays a large role in choice of home. Understandably, immigrants often choose to settle within proximity of other people who share their culture and language. This creates a higher concentration of certain demographics in specific locations. For instance, two-thirds of all Canadian Muslims live in just two cities: Toronto, which has a Muslim population of 424,930, and Montreal, at 221,040. Given these numbers, it might not be shocking to learn that only ten cities in Canada have more than 15,000 Muslims.  
Alberta is the province with the third-highest Muslim population. Some of the earliest Canadian Muslims moved out west after Prime Minister Wilfried Laurier expressed his desire to populate that part of the country. Wanting to firmly establish their culture in Edmonton, the local Muslims opened the first Canadian mosque in 1938. For the next several decades, Alberta's Muslim population continued to steadily grow. Today, 113,445 Muslims call the province home.
Ontario, Quebec, and Alberta are the only three Canadian provinces to have a Muslim population over 100,000 people. British Columbia has the fourth largest at 79,310 people. Interestingly, Nunavut and Yukon, two of Canada's three territories, have the lowest population at just ninety people combined.
The Future Of Muslims In Canada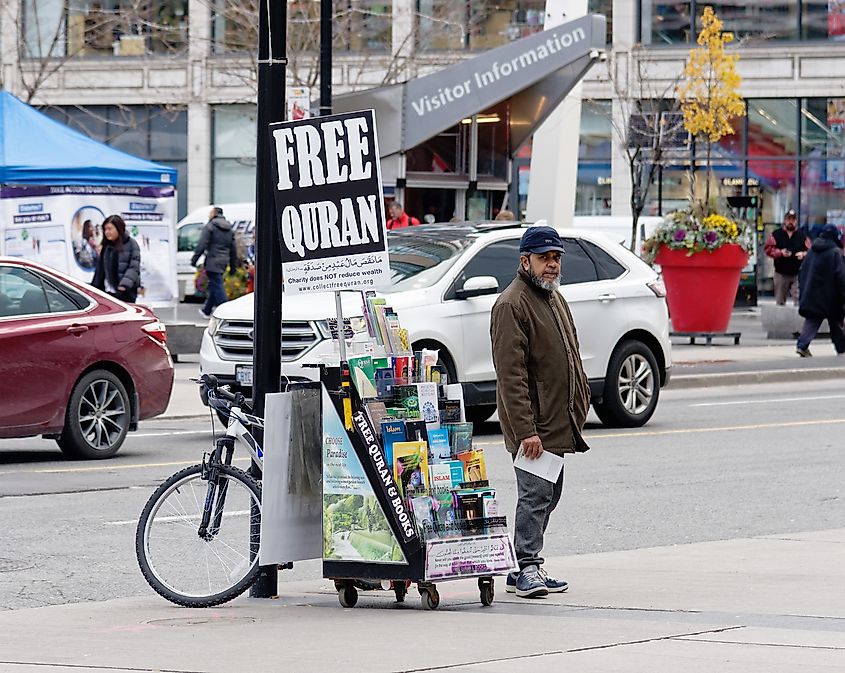 The Muslim population in Canada is only expected to grow. By 2030, the number of Muslims will double, reaching approximately 2.7 million. This will be a direct result of future Canadian-born generations and of continued immigration, with most people coming from Algeria, Iran, Pakistan, Afghanistan, and Bangladesh. The preference in urban settings is also expected to remain unchanged.
Back in 2011, when the population first hit one million, some commentators predicted that Canada would have its first Muslim Prime Minister within a decade. This has not happened, but perhaps in another ten years it will and stand as a true testament to Canada's multicultural spirit.